10 Upcoming Netflix Series 
New year, new Netflix: building on its extensive library, the streaming giant is all set to add even more exciting films and TV shows to its platform.
From the return of BoJack Horseman, the Chilling Adventures of Sabrina and Sex Education, to the brand-new big-screen thrillers such as A Fall from Grace and new shows such as the cult drama Messiah, here's our guide to everything big expected from Netflix in 2020.
1st January
Messiah New thriller is about a man who builds a huge fanbase of people who believe that he is a divine messiah figure, but in the process, it becomes a threat to international security. 
Spinning Out Kaya Scodelario (Effie from Skins) and the  January Jones star in this new Netflix ice skating drama. Watch on Netflix
3rd January
Anne with an E: Season 3 The third and the final season of this latest adaptation of Lucy Maud Montgomery's classic novel: Anne of Green Gables. Watch on Netflix
8th January
Cheer Documentary series is  from the makers of Last Chance U, following the Navarro College cheerleaders as they prepare for the National Championships. Watch on Netflix
10th January
AJ and the Queen New series  which is starring RuPaul as a drag queen who teams up with a tough 11-year-old girl to recoup the savings that were stolen from her. 
15th January
Grace and Frankie: season 6 Long-running comedy series which is starring Lily Tomlin and Jane Fonda, following the two women who are forced to live together after their husbands fall in love with each other. 
17th January
Ares Psychological horror series hailing from The Netherlands, where two friends got seduced by wealth and power only to find themselves under  trapped somewhere demonic. 
A Fall from Grace Thriller written and which is   directed by Tyler Perry, in which a woman finds herself in the   trouble after a new romantic partner proves very dangerous. The critically acclaimed comedy-drama which returns to continue to  the story of Otis,is a teenager who sets up a sex clinic at his school, as well as his classmates Maeve, Ola, Adam and Eric. 
24th January
The Chilling Adventures of Sabrina: part 3 The supernatural series which is  following a teenage witch returns, as Sabrina prepares to enter the hell in order to save her boyfriend Nick
12th February 
The Sequel to the immensely popular 2018 teen rom-com starring Noah Centineo and Lana Condor
24th February
Better Call Saul: season 5 :The final season of the Breaking Bad spin-off will begin its weekly release schedule, which is ending the story of television's resident seedy lawyer Saul Goodman.
28th February
All the Bright Places Elle Fanning stars in this adaptation of Jennifer Niven's novel in which two teenagers wish to escape from small-town Indiana
27th March
The Ozark season 3 Jason Bateman's dark turn as the financial-planner-turned-drugs-lord Marty Byrde will return in the third season.
3rd April
The Boys in the Band Following a successful Broadway revival in 2018, the 1968 play is adapted for the screen with many of its stage cast reprising their roles – including The Big Bang Theory's Jim Parsons
Altered Carbon season 2 –
The sci-fi series follows a future world where humans have become immortal thanks to the technology that allows their consciousness to transfer from one body (or sleeve, as they're called) to the next. Season one star Joel Kinnaman is all set to be replaced by Captain America actor Anthony Mackie
Bridgerton
– The drama will portray the romance novels of Julia Quinn, which will  revolve around a well-to-do family in the Regency-era London
Brooklyn Nine-Nine Season 7-
  NYPD's 99th police department will return once again to as  solve crime, catch the bad guys and get up to all sorts of antics in their free time.
Read More: Ranbir Kapoor, Ranveer Singh and Hrithik Roshan
Rafael Nadal Winning Yet Another French Open And Proving Why His King Of Clay
The Popularity of the Spanish sportsman, Rafael Nadal in the tennis world is well-known. His dominance over the French Open over all these years is also not new, since any seasons he has shown why he should be considered for the tag of greatness. In the 2020s French, Open Nadal delivered a clear dominant with scores 6-0, 6-2, 7-5, over Novak Djokovic. Djokovic praised Nadal by saying, "He keeps going. No holding him back, it seems like. It's amazing. I mean, I admire all his achievements"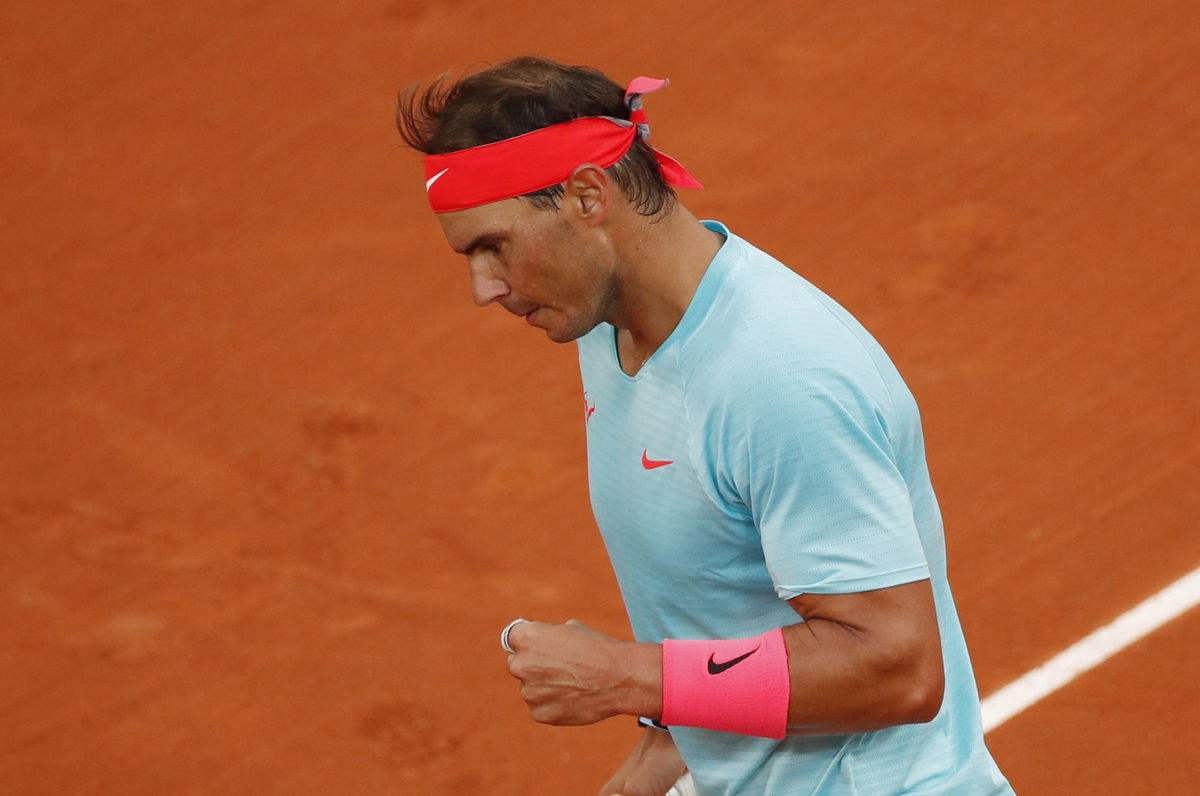 Reactions after the win
With these outstanding scores, he is now tied with Roger Federer at 20 major singles championships, which is more than any player achieved in the tennis history. Due to two back-to-back Knee surgeries Federer who is 39 years at the moment, sat out both the U.S. Open and French Open. But after Nadal's win he posted a congratulatory note on Instagram:
"I have always had the utmost respect for my friend Rafa as a person and as a champion. As my greatest rival over many years, I believe we have pushed each other to become better players," Federer began, ending with: "I hope 20 is just another step on the continuing journey for both of us. Well done, Rafa. You deserve it."
After the victory, Nadal himself commented that "(To) win here means everything to me, no? It's not the moment, honestly … (to) think today about the 20th," and went on to say,  "Roland Garros means everything to me. I spent, here, the most important moments — or most of the most important moments — in my tennis career, no doubt about that."
At the moment he is ranked second, after his French Win. But if Djokovic won this season then the trio, Federer, Nadal, and Djokovic will be standing at 20-19-18. But with Nadal's win, it brought him closer to break another historic record.
The record he has made is extraordinary and unbelievable but then there are certain factors that contribute to it. Nadal is known as the king of clays since his early childhood planning tennis. He plays best on the best on the red surface and Heavy topspin forehands, incredible defense and a position way behind the baseline make him undefeatable. Nadal is a left-handed player which benefits him immensely, maybe that is the reason behind several wins. His left-hand strikes give him certain unique angles that the opponent is often seen at a loss.
Final Words
Since he is playing from a very early age, he has sustained several injuries. One of the most severe ones was in his knees (Tendinitis). The specialists of the Tennis world have always pondered upon a singular thought: what would have Nadal achieved if he was free of pain and several injuries?
It is explicitly clear that the man was born to reign the Tennis Court while he plays. His fitness, strength, skills, and attitude that goes beyond the court boundary also contribute to his victory.