5 Upcoming Bollywood Movies Everyone Is Waiting For
Super30
Super30 is an inspirational upcoming movie based on the life of mathematician Anand Kumar and his educational program Super 30. The program selects 30 talented candidates each year from economically underprivileged sections of Indian society and trains them for the JEE.
The film was shot in Ramnagar Fort and in Sambhar Lake Town which was shown as Kota, Rajasthan. The trailer was released on 4 June 2019, and the film is set to release on 12 July 2019. Hrithik Roshan as Anand Kumar is in the lead role. The Movie is Produced by Nadiadwala Grandson Entertainment, Reliance Entertainment, and Phantom Films, Super 30 also stars Mrunal Thakur and Pankaj Tripathi in key roles.
In an interview with media sources, Kumar praised Hrithik's work and said, "I am a middle-class man and in my life most of the time I am sweating, giving lectures and I usually roam from one place to other, so my skin would definitely be tan. I believe Hrithik is a perfectionist. The team of Super 30 stayed with me in Patna and observed me for a few days. As far as language is concerned, we are not talking in Bhojpuri but in Magahi language. Hrithik did work a lot on getting his look and language right. He has got the exact language and (skin) tone."
Housefull 4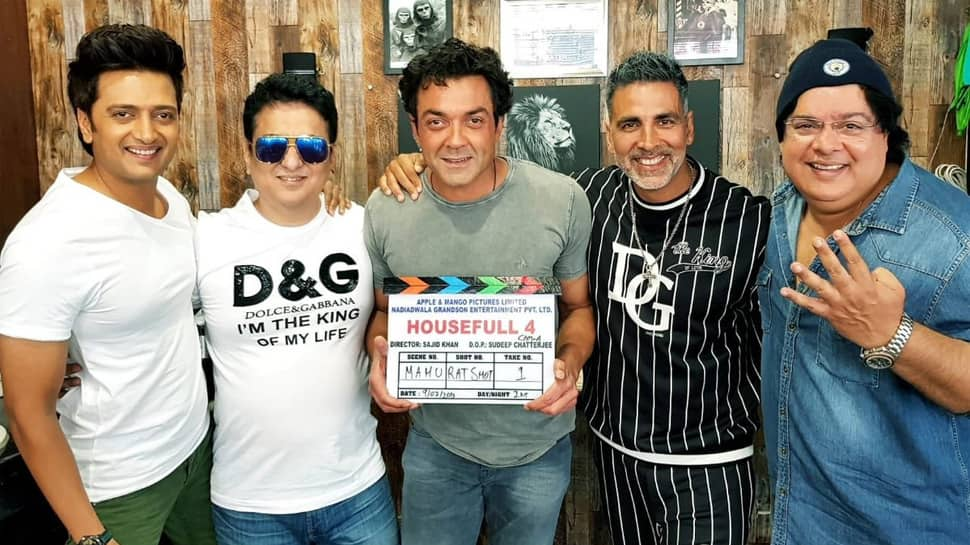 Did you watch the first three sequels of Housefull movie? The fourth one in the sequel is set to release on this Diwali.  Akshay Kumar will play a role with different look of the 16th-century king. On the other side, Bobby Deol will play a role as a companion or adviser to the king. Moreover, Kriti Sanon, Kriti Kharbanda and Pooja Hegde will play princesses in the film.
This movie is directed by Farhad Samji and produced by Sajid Nadiadwala under the banner of Nadiadwala grandson entertainment and will be in cinemas on 25 October 2019. The film will be released in 2D, conventional 3D, and IMAX 3D.
Dabangg 3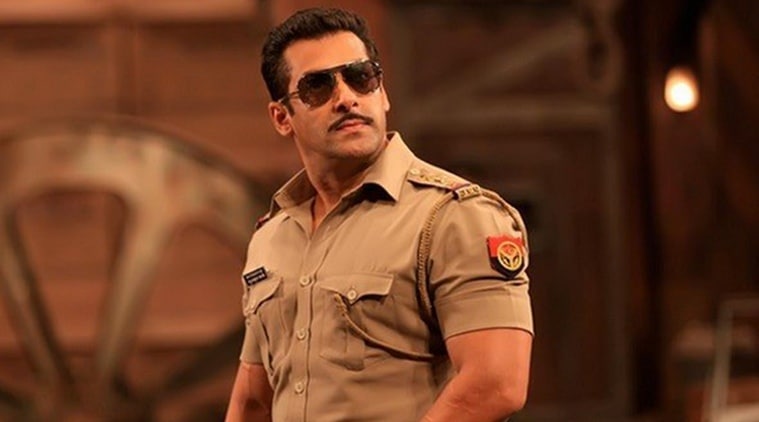 Dabangg 3 is an upcoming 2019 Indian action film directed by Prabhu Deva, and produced by Salman Khan and Arbaaz Khan under the banner of Salman Khan Films, Arbaaz Khan Productions. It is a sequel to the 2012 film Dabangg 2 and the third installment of Dabangg film series.
The story is set in the city of Madhya Pradesh. The film features Salman Khan, Sonakshi Sinha, Arbaaz Khan, and Mahie Gill reprising their roles from the previous film, while Sudeep plays the antagonist. The film is scheduled for release on 20 December 2019.
Fans are eagerly waiting for the movie to be released. Salman Khan revealed first posters of Dabangg 3 with a film release date on 26 April 2019.
83
How many of you know that the 1983 World cup was the first time India lifted the One-Day Cricket World cup Trophy? It was a proud moment for all Indians. Kapil Dev was Indian captain and played a memorable inning in Final. This Sports drama film directed by Kabir Khan and produced by himself along with Sajid Nadiadwala, Madhu Mantena and Vishnu Induri. Kabir Khan announced that the major shooting of the film will be done in England.
The film stars Ranveer Singh, Deepika Padukone, Tahir Raj Bhasin, Saqib Saleem, Jiiva, Ammy Virk, Hardy Sandhu, Pankaj Tripathi, Tahir Raj Bhasin, Saqib Saleem, Sahil Khattar and Chirag Patil, reprising the India national cricket team that won the 1983 Cricket World Cup.
Ranveer Singh plays the role of Kapil Dev in the film,'83 will release on April 10, 2020. Ranveer Singh shared the first look from his forthcoming film '83 on social media. The movie cast was trained by former cricketers Balwinder Sandhu and Yashpal Sharma at Dharamshala Cricket Stadium. Ranveer Singh was learning in and out of the game from Dev before the start of shooting in June.
Cricket Fans are so excited for the movie as they want to relive the moment.
Mission Mangal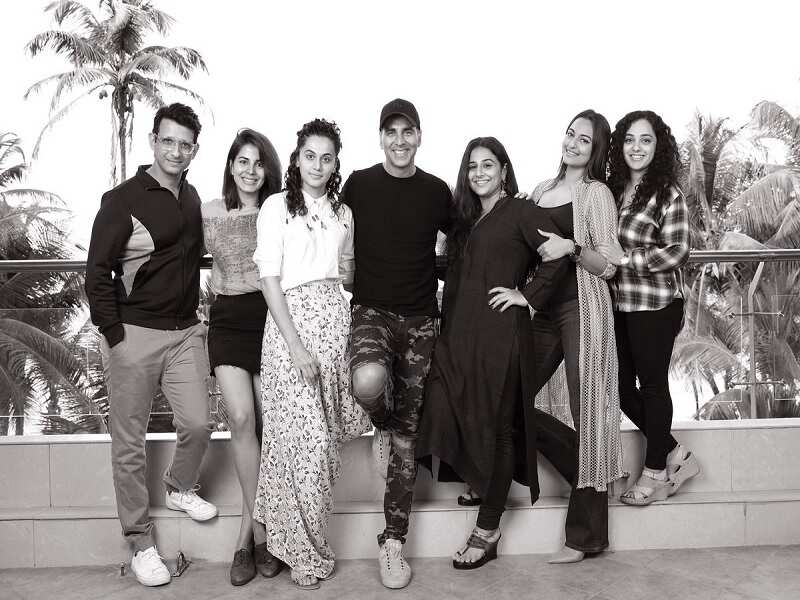 Mission Mangal is an upcoming Bollywood movie directed by Jagan Shakti. It tells the story of scientists at Indian Space Research Organisation who contributed to the Mars Orbiter Mission, which marked India's first interplanetary expedition and shocked the whole world.
The cast includes Akshay Kumar, Vidya Balan, Taapsee Pannu, Nithya Menen, Sharman Joshi, and Sonakshi Sinha.
"Proud and excited to bring the story of India's Mars Mission, #MissionMangal to you. Coincidentally the mission was launched on this very date, 5th Nov. 2013. Meet the team and do share your best wishes for our shubh mangal journey. Shoot begins soon " – Akshay Kumar Twitted on 5th Nov.
The producers decided to release this patriotic movie on the occasion of Independence Day (15 Aug 2019). People are eagerly waiting for the movie to be released.
Bollywood and its Debate on Nepotism
After the demise of 34-year-old actor Sushant Singh Rajput, Bollywood and Nepotism are the new hashtags trending on the social media. Everyone is trending #boycottnepotism on Twitter while star kids are being trolled but also being ranted upon. Recently, Sonakshi Sinha left Twitter while Alia Bhatt and Sonam Kapoor have either turned off the comment section of their Instagram posts or limited it. This sudden rage of the public seems as if the enlightenment about nepotism is new to them.
 Nepotism is the practice among those with power or influence of favouring relatives or friends, especially by giving them jobs. This practice is not only found within the four walls of Bollywood. It can also be found in Business firms, Politics, Educational Institutes, etc. But Nepotism and Bollywood are recent talks of the town. 
IS NEPOTISM GOOD OR BAD?
Majority of enraged Indians would directly conclude that Nepotism must be uprooted as it is a bad practice. But it is not true incomplete sense. Nepotism gives a direct way to children of some of the fine Bollywood actors into Bollywood without much struggle. This might be biased against some fine struggler actors but it is wrong to come up with a notion that all Star Kids are bad actors. Actors like Ranbir Kapoor, Hritik Roshan and Alia Bhatt have proved this fact true. Ranbir Kapoor has himself came up with acceptance that he is a product of Nepotism and this reminds him every time to act well.
On the other hand, Just like not every star kid is a bad actor, not all of them are good actors. Many actors and actresses have got their first break in the movies of Big Banners yet their acting skills couldn't convince the public. Many of these star kids are launched again and again by Big Banner even after giving continuous flops. Such actors not only come up with a confidence of never running out of work but also take their work for granted. Even after so much struggle, people like Akshay Kumar are not able to get awards while Ananya Pandey got best Debut Female Award for a performance which was not even liked by the public. 
WHO IS RESPONSIBLE FOR NEPOTISM?
In a single sentence, It is us. It is us who make a Star Kid a star and a talented struggler running out of the work. Whenever movies like Sonchiriya and Tumbadd are released, very few go to watch them while whenever movies like SOTY 2 are released we book tickets weeks before just to follow the trend. This is the reason why movies like SOTY 2 are successful to collect good amount on Box office while movies like Tumbadd are not even able to come in limelight. 
The media is equally responsible for Nepotism. Whenever a star kid makes an entry in Bollywood, it is the media which promotes them the most. Not only the star kids stepping in Bollywood but also the star kids who have no achievement other than being a star kid. Little Taimur who is very young to even understand the meaning of Bollywood has more than 150 fan pages on social media. Suhana Khan, who hasn't yet worked in any movie was on the cover page of Vogue Magazine. The reason was not only her being the daughter of Shah Rukh Khan but also the fame, which she received since she was a teenager. 
WHAT IS THE SOLUTION?
Bollywood and Nepotism are not always synonymous and Nepotism can't be always bad if the person who gets the opportunity is worthy of it. Indian audience should stop judging anyone on the basis of their background and start appreciating talent. We might not be able to convince God Fathers of Bollywood to stop launching flop actors again and again but we can surely watch more and more movies of raw talents like Vidyut Jamwal and Prachi Desai because they are talented. And in the end, boycotting and ranting over all-star kids is not a solution. We should support talent. So even if a star Kid is a very good actor, we should buy tickets from their movies as well.