Aarya: The miss universe delivers another charming performance in her style
Disney + Hotstar's new release Aarya has had us captivated and we cannot stop talking about it. The story revolves around Aarya Sareen who takes it as her responsibility to find the man who shot her husband Tej Sareen and get the culprit to justice. While she begins this journey there are several secrets that are revealed on her way.
Watch Aarya on Disney + Hotstar
 Aarya cast: Sushmita Sen, Chandrachur Singh, Vikas Kumar, Ankur Bhatia, Sikander Kher, Namit Das, Manish Chaudhary, Jayant Kriplani, Sohaila Kapur, Maya Sarao, Priyasha Bhardwaj, Sugandha Garg, Alexx O'Neil, Vishwajeet Pradhan, Jagdish Purohit, Flora Saini, Virti Vaghani, Viren Vazirani, Pratyaksh Panwar, Joy Sengupta
Aarya directors: Ram Madhvani, Sandeep Modi, Vinod Rawat
Aarya – A comprehensive review
Originally, this show on Disney+Hotstar has taken inspiration from the Dutch series Penoza that was released in 2010 and went on for 5 seasons. It portrayed the themes of loyalty, love, betrayal, and family. Well, Aarya too is about a powerful woman who looks out for her children and family more than anything.
Almost set in the same light as its origin, Aarya begins and ends with the main character Aarya (Sushmita Sen) hanging upside-down on TRX straps. The story in the between of this, reveals three business partners, a robbed drug consignment, a mysterious murder, and a woman pulling all straws to support her two families and eventually being torn between it.
While Aarya takes it on her to find the masked man who shot her husband, Te (jChandrachur Singh), the story takes its own twists and turns. This is a story about a cop who is behind some business secrets, a mafia who is behind the drugs and other business partners in the ring who have started to discover things and have their own deep secrets. Aarya's task is no easy as her family is put on the doorstep of danger and threats, and the mother in her vouches to protect her blood no matter what.
Aarya is a tale of a mother and her children who pay the brunt of the mistakes and misdeeds committed by the husband. The series is centred around Aarya and her three children i.e. the two teenagers Veer (Viren Vazirani), Arundhati (Virti Vaghani), and the eight-year-old Adi (Pratyaksh Panwar). All these three youngsters are brutally shaken to the core of the death of their father, especially the youngest Adi who was a live witness to the trauma of his father getting shot. It is also a tale about the other two siblings who battle their journey of growing up and teenage issues amidst the danger that dawns upon their family.
Aarya is a strong powerful woman of principles. Her ardent love for her family is always shown wherein the brutal turn of events she emphasizes how the future of her children is more crucial than her gruesome past. She also believes that sometimes you have to make a choice between what is less of evil amongst the two situations.
The cast performance in this series is compelling and impressive. Chandrachur Singh as Tej does an incredible job. To add to the Rajasthani style, Jayant Kripalani as Aarya's father Zorawar, with Sikandar Kher as his point man Daulat perfectly fulfils their roles. Jawahar, the coke-snorting maniac played by Namit Das, ACP Khan played by Vikas Kumar, Shekhawat, the Russian peddler-distributor played by Manish Choudhary, and Sampat played by Vishwajeet Pradhan, all deliver outstanding performances and do complete justice to the character.
Of course, apart from all these people, the main show stealer is none other than Sushmita Sen. Graceful, powerful and committed to her character like any of her past roles, Sushmita Sen is a true treat to watch. She reveals the powerful journey of a woman who breaks out of her comfort zone to assert her dominance and turns every stone to protect her family. She brings to you her classic screen presence and captivating dialogue delivery to keep you hooked.
The writers have managed to write an engaging piece, somewhere where the plot loses itself but finds a way to regain itself back in the pace.
Aarya: A concluding verdict
Aarya, this new venture on Disney + Hotstar is a recommended watch. It will captivate you with its thriller tales, and get you hooked with the impressive writing at different points. Of course, all in all, Sushmita Sen truly makes it what it is with her charm, poise, and elegance. It is a recommended watch on how love and loss intertwine each other in the course of time.
Also Read | Netflix's Bulbbul- a powerful tale of womanhood, a fable that asks relevant questions
Rafael Nadal Winning Yet Another French Open And Proving Why His King Of Clay
The Popularity of the Spanish sportsman, Rafael Nadal in the tennis world is well-known. His dominance over the French Open over all these years is also not new, since any seasons he has shown why he should be considered for the tag of greatness. In the 2020s French, Open Nadal delivered a clear dominant with scores 6-0, 6-2, 7-5, over Novak Djokovic. Djokovic praised Nadal by saying, "He keeps going. No holding him back, it seems like. It's amazing. I mean, I admire all his achievements"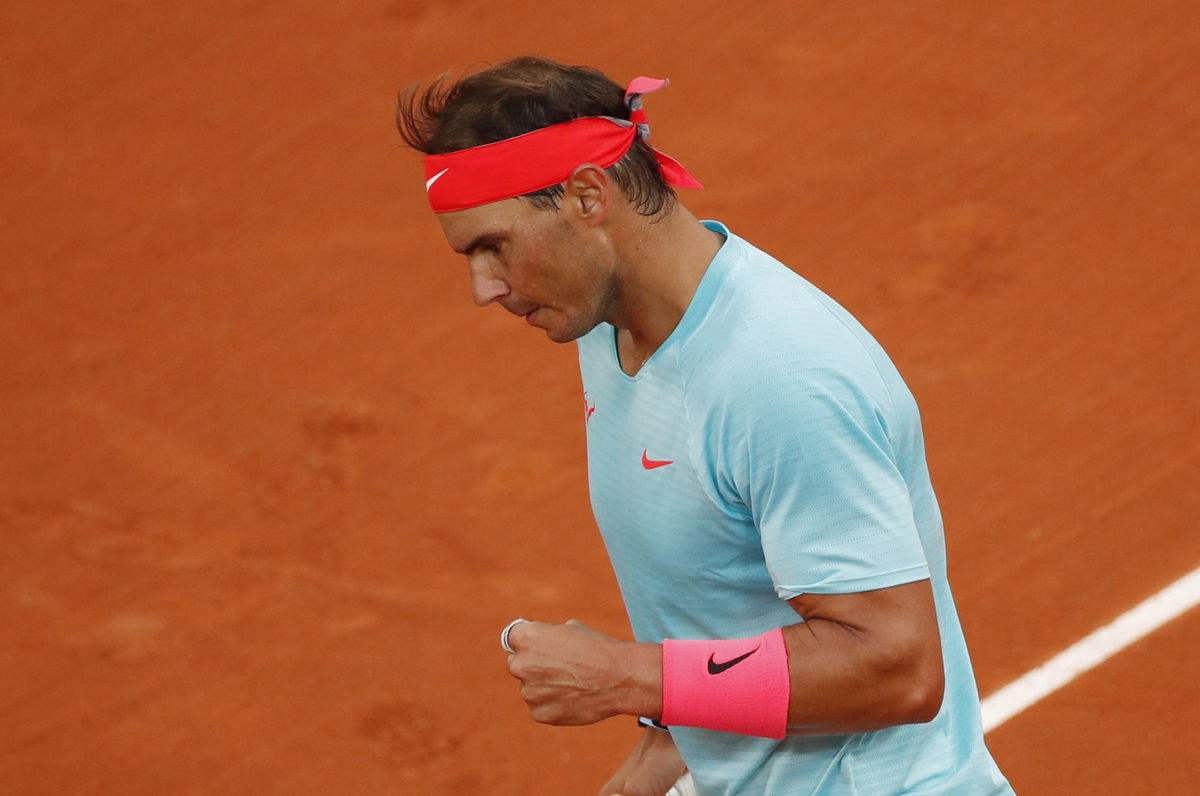 Reactions after the win
With these outstanding scores, he is now tied with Roger Federer at 20 major singles championships, which is more than any player achieved in the tennis history. Due to two back-to-back Knee surgeries Federer who is 39 years at the moment, sat out both the U.S. Open and French Open. But after Nadal's win he posted a congratulatory note on Instagram:
"I have always had the utmost respect for my friend Rafa as a person and as a champion. As my greatest rival over many years, I believe we have pushed each other to become better players," Federer began, ending with: "I hope 20 is just another step on the continuing journey for both of us. Well done, Rafa. You deserve it."
After the victory, Nadal himself commented that "(To) win here means everything to me, no? It's not the moment, honestly … (to) think today about the 20th," and went on to say,  "Roland Garros means everything to me. I spent, here, the most important moments — or most of the most important moments — in my tennis career, no doubt about that."
At the moment he is ranked second, after his French Win. But if Djokovic won this season then the trio, Federer, Nadal, and Djokovic will be standing at 20-19-18. But with Nadal's win, it brought him closer to break another historic record.
The record he has made is extraordinary and unbelievable but then there are certain factors that contribute to it. Nadal is known as the king of clays since his early childhood planning tennis. He plays best on the best on the red surface and Heavy topspin forehands, incredible defense and a position way behind the baseline make him undefeatable. Nadal is a left-handed player which benefits him immensely, maybe that is the reason behind several wins. His left-hand strikes give him certain unique angles that the opponent is often seen at a loss.
Final Words
Since he is playing from a very early age, he has sustained several injuries. One of the most severe ones was in his knees (Tendinitis). The specialists of the Tennis world have always pondered upon a singular thought: what would have Nadal achieved if he was free of pain and several injuries?
It is explicitly clear that the man was born to reign the Tennis Court while he plays. His fitness, strength, skills, and attitude that goes beyond the court boundary also contribute to his victory.