Abhay Deol's take on #blacklivesmatter and perfectly explained how #alllivesmatter
2020 has been a year of political and social activism. With the series of protests across to world in the favor of the #BlackLivesMatter movement, several Bollywood celebrities who were seemingly silent throughout other issues have voiced their concerns in different ways.
However, here we have Abhay Deol who has been one of those people to have never refrained from sharing his opinion constantly on all issues. His recent posts give so much perspective and he clearly explains the flaws behind #alllivesmatters. His arguments stand morally and politically correct.
Abhay's comment on #blacklivesmatter and #alllivesmatter
It is the truth that no matter how much we propagate that all lives equally matter, there has been a system of oppressions directed massively towards a particular race/ gender/ religion or caste. Racism is still a deep-rooted practice and it blatantly exists in the crux of the American society. Even today in 2020, black people have to fight for their basic human rights. So, when in the fight for their equality and establishment of their human rights, the discussion of all lives matter shifts the perspective from the concept and fails to achieve the goal.
Abhay Deol exactly meant this idea and articulated it in perfect words. He said "All life is supposed to have equal value, but we have seen enough evidence time and time again, that that is not always the case with black lives. 400yrs of slavery has left their communities with little opportunity. The #blacklivematter movement is all for equality, not preference! The repercussions of slavery have to be undone and that may take decades."
Thus, among all the Bollywood celebrities who raised their concerns, Abhay Deol was the most accurate to comment. He clearly explained the root of the problem and the purpose of this activist movement. He went a step further and gave a comparative analysis of Racism with the issues of our country, i.e. the evils of the caste system. He talked about how the caste system is persistent to date and makes it difficult for a certain section of society to achieve a dignified life.
"It's the same with the caste system in our country, which has existed for over 1000 years. It is much harder for the poor and disenfranchised to achieve the goals they want because of the poverty and prejudice they live and grow up in," he added.
He also drew a connection with his previous post and explained why he used the hashtags #poorlivesmatter, #migrantlivesmatter, #minoritylivesmatter in one of his earlier Instagram posts.
Abhay Deol concluded "Hence I used the hashtag for migrants/minorities/poor in an earlier post, so that I could make BLM relatable to us. It would be counterproductive if we take the title of the movement, and replace the word "black" with who we see as the underprivileged in our, or any other country. To join hands authentically would be to find a peaceful way to bring about change in our society, to headline our movement. The 1st step we must take to do that is in recognizing who is most vulnerable in our culture, why are they so, and what can be done about it. "
#blacklivesmatter #caste #casteinindia.
His previous post spoke volumes about the convenient and selective activism that surrounds us. It is a common practice among us, Indians that we are so invested in the issues of the west that we throw a blind eye towards the sufferings in our country.
Whether it is the common crowd or the so-called 'woke' Bollywood fraternity, this year has witnessed all of them staying silent when the entire country broke into protests on the discriminatory CAA-NRC act or having no comments about the plight of the poor and the migrants during the pandemic. The level of hypocrisy was so evident that Bollywood stars who had major brand endorsements with fairness creams came out in support of the #blacklivesmatter movement.
Hence, Abhay Deol purposefully called all of these people out and gave them a reality check on their privilege that lets them differentiate between wrongdoings in the society and exercise the choice of acting upon it.
He said "Maybe it's time for these now? Now that "woke" Indian celebrities and the middle class stand in solidarity with fighting systemic racism in America, perhaps they'd see how it manifests in their backyard? America has exported violence to the world, they have made it a more dangerous place, it was but inevitable that it would come back karmically."
He continued: "I'm not saying they deserve it, I'm saying look at the picture in its totality. I'm saying support them by calling out the systemic problems in your own country because they turn out to be the same thing. I'm saying follow their lead but not their actions. Create your actions, your movement, relevant to your own country. That is what the #blacklivesmatter movement is all about! In the larger picture, there is no "us" and "them". There is not a country that's real. But a planet in peril."
#migrantlivesmatter #minoritylivesmatter #poorlivesmatter #blacklivesmatter
Abhay Deol also put out a separate post as a part of this movement and questioned the endorsement of fairness creams by Bollywood celebrities.
In conclusion
 It is commendable that Abhay as an individual has acknowledged his privilege and voiced a rightful opinion on systematic racism or our caste system. While several other celebrities still choose to ignore and selectively talk about issues, we hope this silence and hypocrisy will lessen eventually to add to the wave of meaningful activism.
Rafael Nadal Winning Yet Another French Open And Proving Why His King Of Clay
The Popularity of the Spanish sportsman, Rafael Nadal in the tennis world is well-known. His dominance over the French Open over all these years is also not new, since any seasons he has shown why he should be considered for the tag of greatness. In the 2020s French, Open Nadal delivered a clear dominant with scores 6-0, 6-2, 7-5, over Novak Djokovic. Djokovic praised Nadal by saying, "He keeps going. No holding him back, it seems like. It's amazing. I mean, I admire all his achievements"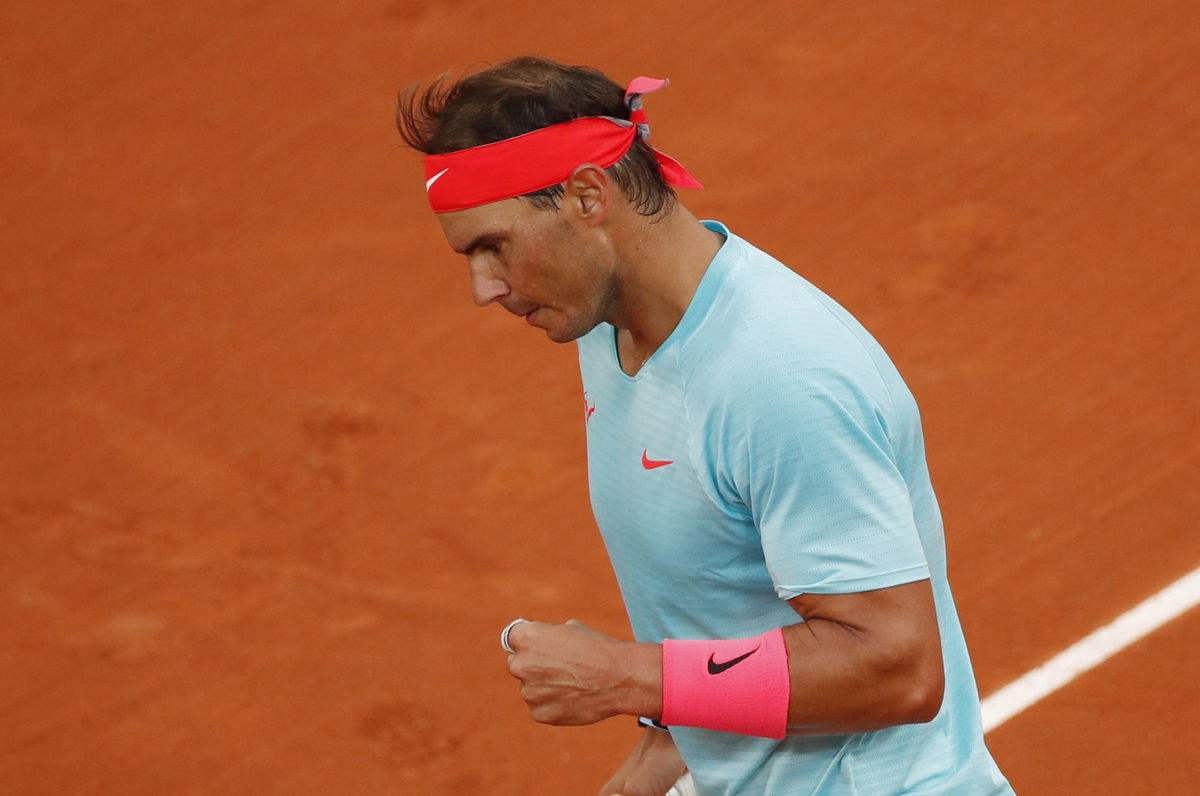 Reactions after the win
With these outstanding scores, he is now tied with Roger Federer at 20 major singles championships, which is more than any player achieved in the tennis history. Due to two back-to-back Knee surgeries Federer who is 39 years at the moment, sat out both the U.S. Open and French Open. But after Nadal's win he posted a congratulatory note on Instagram:
"I have always had the utmost respect for my friend Rafa as a person and as a champion. As my greatest rival over many years, I believe we have pushed each other to become better players," Federer began, ending with: "I hope 20 is just another step on the continuing journey for both of us. Well done, Rafa. You deserve it."
After the victory, Nadal himself commented that "(To) win here means everything to me, no? It's not the moment, honestly … (to) think today about the 20th," and went on to say,  "Roland Garros means everything to me. I spent, here, the most important moments — or most of the most important moments — in my tennis career, no doubt about that."
At the moment he is ranked second, after his French Win. But if Djokovic won this season then the trio, Federer, Nadal, and Djokovic will be standing at 20-19-18. But with Nadal's win, it brought him closer to break another historic record.
The record he has made is extraordinary and unbelievable but then there are certain factors that contribute to it. Nadal is known as the king of clays since his early childhood planning tennis. He plays best on the best on the red surface and Heavy topspin forehands, incredible defense and a position way behind the baseline make him undefeatable. Nadal is a left-handed player which benefits him immensely, maybe that is the reason behind several wins. His left-hand strikes give him certain unique angles that the opponent is often seen at a loss.
Final Words
Since he is playing from a very early age, he has sustained several injuries. One of the most severe ones was in his knees (Tendinitis). The specialists of the Tennis world have always pondered upon a singular thought: what would have Nadal achieved if he was free of pain and several injuries?
It is explicitly clear that the man was born to reign the Tennis Court while he plays. His fitness, strength, skills, and attitude that goes beyond the court boundary also contribute to his victory.