Adnan Sami Has Revealed What The Nation Wanted To Know
The mystery has been solved by Adnan Sami, What was Arnab Goswami watching on his laptop and trying to evade the conversation that comedian Kunal Kamra was trying to strike with him in flight. Kamra had a lot of questions but Arnab, on the other hand, kept looking into his laptop screen. What exactly was he doing?
Another comedian José Cavaco aka Hoezay also took a jibe at the entire scenario also revealing that he was helping Arnab Goswami through a video call. Of course, it was a joke, and his fans know that this wasn't the first time that José has made a rib-tickling video. 
But now we have an answer to the question that was on everyone's mind but nobody did ask. What was Arnab watching? 
Singer Adnan Sami, who was caught up in the controversy surrounding his Padma Shri win and was trolled for the same, has revealed that Arnab was watching Two Popes on the IndiGo flight
That was indeed the ultimate 'Netflix and chill' moment.
"I was just speaking to my dear friend #ArnabGoswami & couldn't help asking him how he remained so calm while he was being verbally assaulted by a joker. He said that since he's a huge fan of Anthony Hopkins, he was watching "Two Popes" on @NetflixIndia!! How 'Cool' is that??," tweeted the singer.
Following the stand-up comedian Kunal Kamra's mid-air heckling of Arnab Goswami, the nation also wanted to know what was the Republic Editor watching in the IndiGo flight on January 28. Now, we have an answer.
Singer Adnan Sami has revealed that Goswami was watching Netflix's 'Two Popes' starring Anthony Hopkins and Jonathan Pryce.
Taking to the  Twitter, Sami wrote, "I was just speaking to my dear friend #ArnabGoswami & couldn't help asking him how he remained so calm while he was being verbally assaulted by a joker. He said that since he's a huge fan of Anthony Hopkins, he was watching "Two Popes" on @NetflixIndia!! How '
Earlier, Kamra had posted a video of himself confronting Goswami aboard the plane. In the video, the Republic Editor was seen with earphones plugged in, as Kamra addressed him. Throughout the video, he did not react or even looked towards the camera.
"Here I'm asking coward Arnab Goswami a question about his journalism and he's doing exactly what I expected him to do," the stand-up comedian said at the beginning of the video.
Kamra said, "He's being a coward. First he called me mentally unstable, and now he's saying 'I'm watching something'. He's not ready to answer my questions, viewers."
"Arnab, are you a coward or are you a journalist…or a nationalist? Who are you Arnab?" he asked the unresponsive Goswami.
"You will have no answers. As I expected. Your cowardice has gotten the better of you," he said amid Goswami's continued silence.
"I wanted to have a conversation with you politely. But you do not deserve my politeness. And this is not for you. This is for Rohith Vemula's mother whose caste you were discussing on your show," he added.
Following the incident, Kamra was banned from flying from four different airlines. Air India, SpiceJet, and GoAir declared a ban on Kamra until further orders, while IndiGo has barred him from flying for six months.
Aviation Minister Hardeep Singh Puri had taken note of the incident and "advised" other airlines in India to impose similar restrictions on Kamra, stating "offensive behaviour designed to provoke & create disturbance inside an aircraft is absolutely unacceptable & endangers the safety of air travellers".
However, after being grounded by four domestic Indian flights Kunal Kamra finally took off, thanks to Vistara.
Adnan Sami reveals why Arnab Goswami 
Read More: Popular TV Characters who were  popular TV crushes
Rafael Nadal Winning Yet Another French Open And Proving Why His King Of Clay
The Popularity of the Spanish sportsman, Rafael Nadal in the tennis world is well-known. His dominance over the French Open over all these years is also not new, since any seasons he has shown why he should be considered for the tag of greatness. In the 2020s French, Open Nadal delivered a clear dominant with scores 6-0, 6-2, 7-5, over Novak Djokovic. Djokovic praised Nadal by saying, "He keeps going. No holding him back, it seems like. It's amazing. I mean, I admire all his achievements"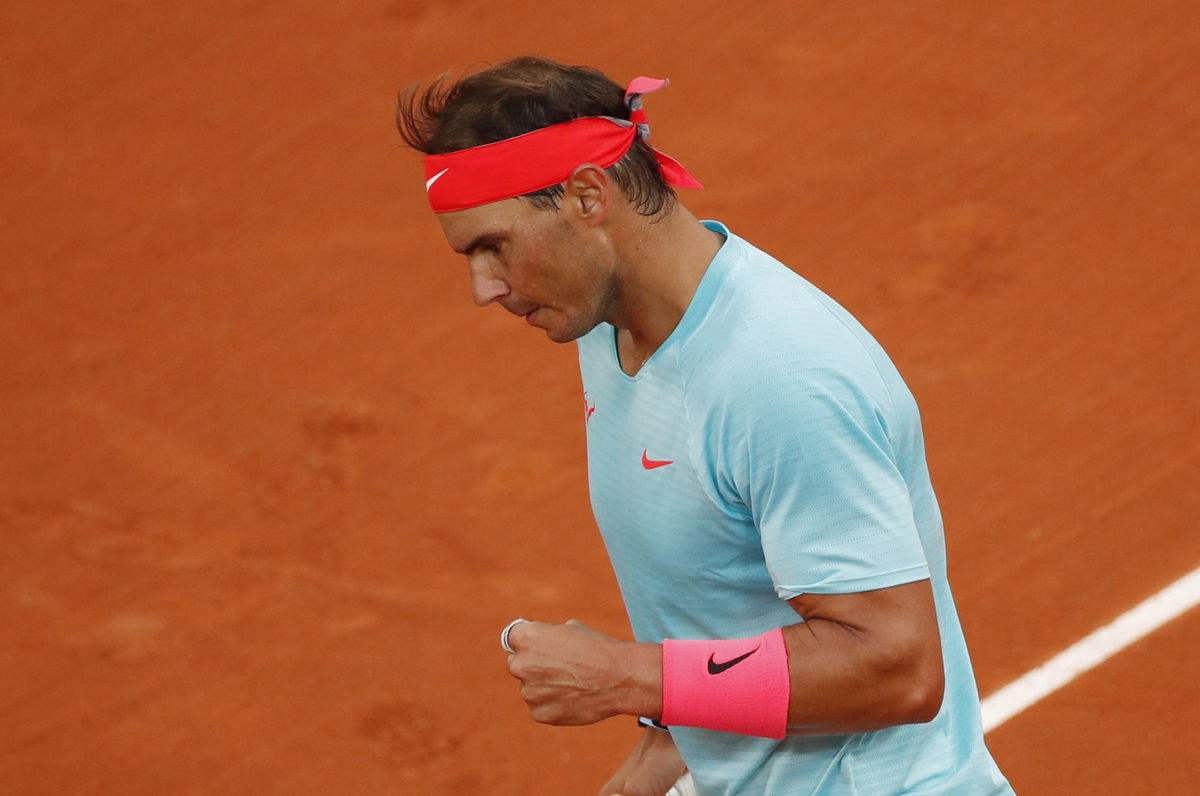 Reactions after the win
With these outstanding scores, he is now tied with Roger Federer at 20 major singles championships, which is more than any player achieved in the tennis history. Due to two back-to-back Knee surgeries Federer who is 39 years at the moment, sat out both the U.S. Open and French Open. But after Nadal's win he posted a congratulatory note on Instagram:
"I have always had the utmost respect for my friend Rafa as a person and as a champion. As my greatest rival over many years, I believe we have pushed each other to become better players," Federer began, ending with: "I hope 20 is just another step on the continuing journey for both of us. Well done, Rafa. You deserve it."
After the victory, Nadal himself commented that "(To) win here means everything to me, no? It's not the moment, honestly … (to) think today about the 20th," and went on to say,  "Roland Garros means everything to me. I spent, here, the most important moments — or most of the most important moments — in my tennis career, no doubt about that."
At the moment he is ranked second, after his French Win. But if Djokovic won this season then the trio, Federer, Nadal, and Djokovic will be standing at 20-19-18. But with Nadal's win, it brought him closer to break another historic record.
The record he has made is extraordinary and unbelievable but then there are certain factors that contribute to it. Nadal is known as the king of clays since his early childhood planning tennis. He plays best on the best on the red surface and Heavy topspin forehands, incredible defense and a position way behind the baseline make him undefeatable. Nadal is a left-handed player which benefits him immensely, maybe that is the reason behind several wins. His left-hand strikes give him certain unique angles that the opponent is often seen at a loss.
Final Words
Since he is playing from a very early age, he has sustained several injuries. One of the most severe ones was in his knees (Tendinitis). The specialists of the Tennis world have always pondered upon a singular thought: what would have Nadal achieved if he was free of pain and several injuries?
It is explicitly clear that the man was born to reign the Tennis Court while he plays. His fitness, strength, skills, and attitude that goes beyond the court boundary also contribute to his victory.