All About Big Boss 11th Jan Episode
Yesterday's episode showed the mood inside the Big Boss 13 house which was not the usual. While every day we see the housemates getting into a tiff together, in last night's episode, they were also seen having a gala time with each other. And we are grateful to Bigg Boss for introducing the 'BB Comedy Club' task.
Yes,in yesterday's big boss episode all the housemates wore the hat of comedians as they tried to impress the guests Paritosh Joshi and Haarsh Limbachiyaa with their humour skills. Well, comedy is altogether with an  art and getting one's hands on it takes a lot of practice. But, the house mates just nailed the entire task as they put in their best foot forward to flaunt their hidden comic talent. 
While Harsh was seen donning the cape of their mentor, Paritosh makes for the perfect host and judge too. TRP Mama aka Paritosh sets  the mood for the entire evening. Harsh also tells everyone that winning the 'Stand up comedy task', will give too many benefits to them, which will be greater than the captaincy task.
The housemates gear up and just put up a brilliant show. From Madhuirma to Sidharth Shukla to Shehnaaz Gill, everyone not only made others laugh, but also laugh their hearts out. And if you've watched the  entire show, you will know that this laughter challenge will continue till today and we will get the winner of the task today. 
January 11's episode of Bigg Boss 13 showcased the remaining contestants completing their respective 'Comedy Club' challenge.In the episode Shehnaaz Gill  almost roasted Mahira Sharma which she doesn't like and got extremely upset with her.
Sana also talked about her futuristic marriage plans with Sid and made the audience laugh and she got a score of 8.5. Then, Mahira Sharma made Sana her target  indirectly during her turn. Asim was also very good and bagged a score of 8. Paras too got a good score. At last, Asim and Sana were proclaimed as the winners of the task.
Later, Madhurima and Sidharth started to have their own enjoyment but Madhurima later got upset with Sid.
Yesterday ,Bigg Boss welcomed  the well-known personality, Laxmi Agarwal, in the house. All the housemates also welcomed her with a loud cheer while she informed them that she was also  going to fulfill their wishes.
Laxmi also started with sharing her painful journey and how she tackled the whole situation and this made everyone very  emotional.
She too also  asked the housemates to share their special moments, pains or emotional moments. She called the task as "Muh Dikhai Rasam."
Paras also  revealed that he used to stammer and always believed  that he wouldn't be capable of pursuing acting. He then  shared the tale of his hair problem (baldness). He said that it's just the harmful effects of the products that made him  bald in reality and he is not ashamed of it.
Mahira also clarified that while everyone made fun of her lips, but she feels that she is extremely beautiful and proud of her looks. Arti too shared her big incident that was shocking and  very full of pain. Madhu, Vishal, Sid, Rashami and Gill also shared their moments with Luxmi.
Laxmi welcomed the Deepika Padukone and Vikrant Massey and everyone was thrilled to have them. They introduced a role reversal task and divided the housemates into two teams; team A has Rashami, Sidharth, Paras, Mahira, and Asim while Team B has Vishal, Madhurima, Shehnaaz, Aarti, and Shefali.
They  also asked housemates to recreate the different scenes of arguments and fights. At last, Gill, Vishal, Aarti, Madhu and Shefali won and Deepika took them for a joyous ride in an open jeep.
Then,Salman Khan talked to the housemates and asked them who had the most jealousy in their hearts among all of them.
In yesterday's episode ,Rashami says that Sid doesn't give attention to Sana that made her very  jealous. Shehnaaz started crying and asked Salman to tell her if he thought she's jealous.
Gill created a scene and said she doesn't want to live in the house. Salman got angry at her and asked her to not create a scene.
It was all about yesterday's episode.
Read More:Bollywood Condems JNU attack
Rafael Nadal Winning Yet Another French Open And Proving Why His King Of Clay
The Popularity of the Spanish sportsman, Rafael Nadal in the tennis world is well-known. His dominance over the French Open over all these years is also not new, since any seasons he has shown why he should be considered for the tag of greatness. In the 2020s French, Open Nadal delivered a clear dominant with scores 6-0, 6-2, 7-5, over Novak Djokovic. Djokovic praised Nadal by saying, "He keeps going. No holding him back, it seems like. It's amazing. I mean, I admire all his achievements"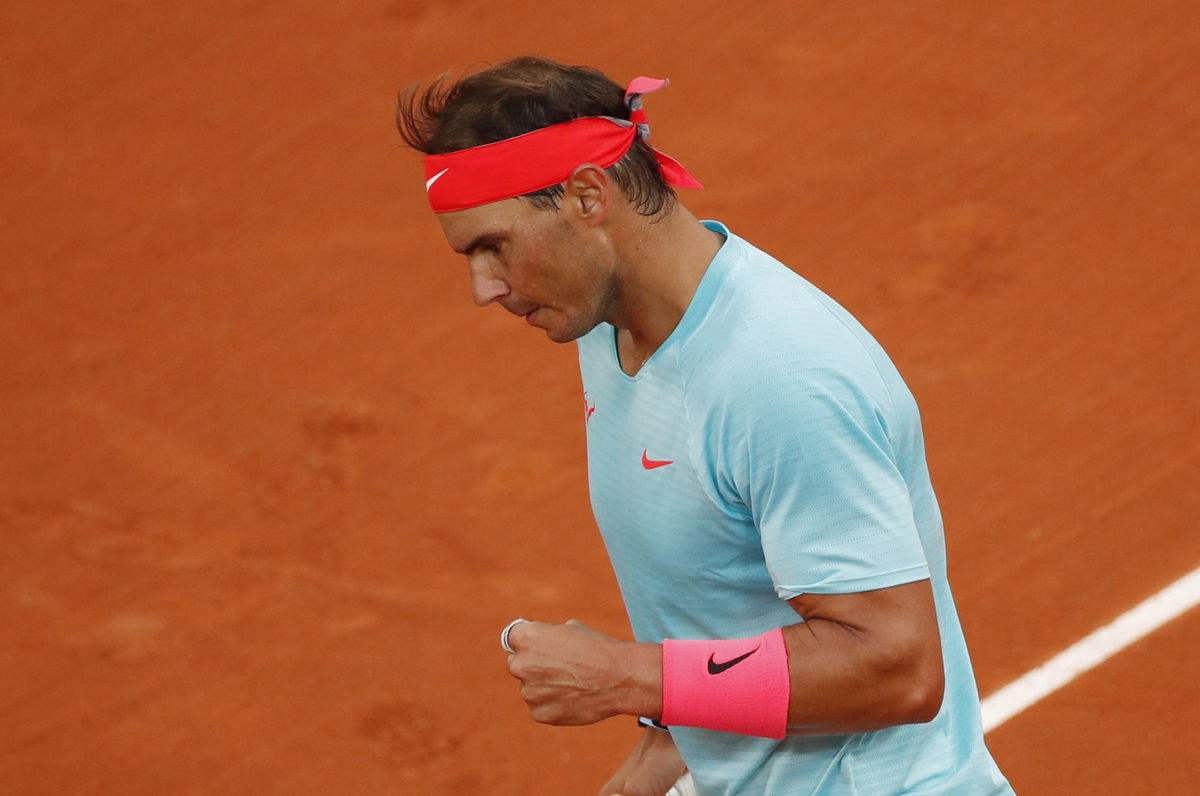 Reactions after the win
With these outstanding scores, he is now tied with Roger Federer at 20 major singles championships, which is more than any player achieved in the tennis history. Due to two back-to-back Knee surgeries Federer who is 39 years at the moment, sat out both the U.S. Open and French Open. But after Nadal's win he posted a congratulatory note on Instagram:
"I have always had the utmost respect for my friend Rafa as a person and as a champion. As my greatest rival over many years, I believe we have pushed each other to become better players," Federer began, ending with: "I hope 20 is just another step on the continuing journey for both of us. Well done, Rafa. You deserve it."
After the victory, Nadal himself commented that "(To) win here means everything to me, no? It's not the moment, honestly … (to) think today about the 20th," and went on to say,  "Roland Garros means everything to me. I spent, here, the most important moments — or most of the most important moments — in my tennis career, no doubt about that."
At the moment he is ranked second, after his French Win. But if Djokovic won this season then the trio, Federer, Nadal, and Djokovic will be standing at 20-19-18. But with Nadal's win, it brought him closer to break another historic record.
The record he has made is extraordinary and unbelievable but then there are certain factors that contribute to it. Nadal is known as the king of clays since his early childhood planning tennis. He plays best on the best on the red surface and Heavy topspin forehands, incredible defense and a position way behind the baseline make him undefeatable. Nadal is a left-handed player which benefits him immensely, maybe that is the reason behind several wins. His left-hand strikes give him certain unique angles that the opponent is often seen at a loss.
Final Words
Since he is playing from a very early age, he has sustained several injuries. One of the most severe ones was in his knees (Tendinitis). The specialists of the Tennis world have always pondered upon a singular thought: what would have Nadal achieved if he was free of pain and several injuries?
It is explicitly clear that the man was born to reign the Tennis Court while he plays. His fitness, strength, skills, and attitude that goes beyond the court boundary also contribute to his victory.