In the past few years, many Bollywood celebrities have marked their digital debut from various original web-series of leading OTT platforms. After actors like Saif Ali Khan and Emraan Hashmi among others, Bollywood actor Arshad Warsi has also marked his digital debut with Voot's recent web-series
Asur
. The audience and the critics are lauding the performances of the star cast and the storyline of the web-series. 
Adding more to the same, a section of Voot subscribers and fans of Arshad Warsi took to their social media to praise the web-series and reviewed its screenplay. If you are planning to binge-watch
Asur
anytime soon but want to read a few reviews first, here are a few reviews. Check out what fans have to say about Arshad Warsi's
Asur
:
CBI team led by Dhananjay Rajput (Arshad Warsi) is investigating a chain of murders. While Dhananjay along with Nusrat Saeed (Riddhi Dogra), Lolark Dubey (Sharib Hashmi) & Rasool Shaikh (Amey Wagh) is trying to get to the serial killer, Nikhil Nair (Barun Sobti,) an ex-CBI officer also joins in.
Nikhil Nair had long back left the CBI world due to some issues and settled abroad with his family. But he is now back to investigating the case because the serial killer always sends him the coordinates of the victim's location before killing him/her.
As soon as he comes back, he starts investigating a case. The victim who is brutally murdered and is left in an unrecognisable shape turns out to be the wife of Dhananjay. Since there were some problems between him and his wife and all the proofs speak against him, Nikhil gets him arrested.
However, as the murders continue and the team gets more details about the chain it becomes clear that there's much more to what they can see.
What happens next?
Asur is a story that brings forensic science and deep mysticism of Indian mythology opposite each other in a never seen before way. Niren Bhatt, Gaurav Shukla, Dr Vinay Chhawal's script is tight, gripping and engaging. Each episode starts with the backstory of the serial killer and sheds some light on his psychology, the power of his mind and what made him that he is. While that part is intriguing enough, the cat and mouse chase is also really interesting.
Asur is a crime-thriller web series started streaming on the OTT platform Voot from March 5, 2020. Apart from Arshad Warsi, it also features Barun Sobti and Anupriya Goenka in the lead characters among others. The series is about two opposing worlds, the less explored world, an intricate world of science and the spiritualism of ancient Indian Mythology.
The writers have done a lot of hardwork in keeping the script intelligent. Even though there are several traces that remind you of Sacred Games, there's a lot going on which adds to the novelty factor. The whole investigation part keeps you on the edge of your seat and makes you stay hooked for the finale. What happens is you learn a lot about Indian mysticism in an interesting way and thoroughly enjoy the show.
Though a lot of times you'll feel the show is getting little dragged too.
Read More:Neha Was Seen Shouting At The Contestant Of MTV Roadies Revolution
Rafael Nadal Winning Yet Another French Open And Proving Why His King Of Clay
The Popularity of the Spanish sportsman, Rafael Nadal in the tennis world is well-known. His dominance over the French Open over all these years is also not new, since any seasons he has shown why he should be considered for the tag of greatness. In the 2020s French, Open Nadal delivered a clear dominant with scores 6-0, 6-2, 7-5, over Novak Djokovic. Djokovic praised Nadal by saying, "He keeps going. No holding him back, it seems like. It's amazing. I mean, I admire all his achievements"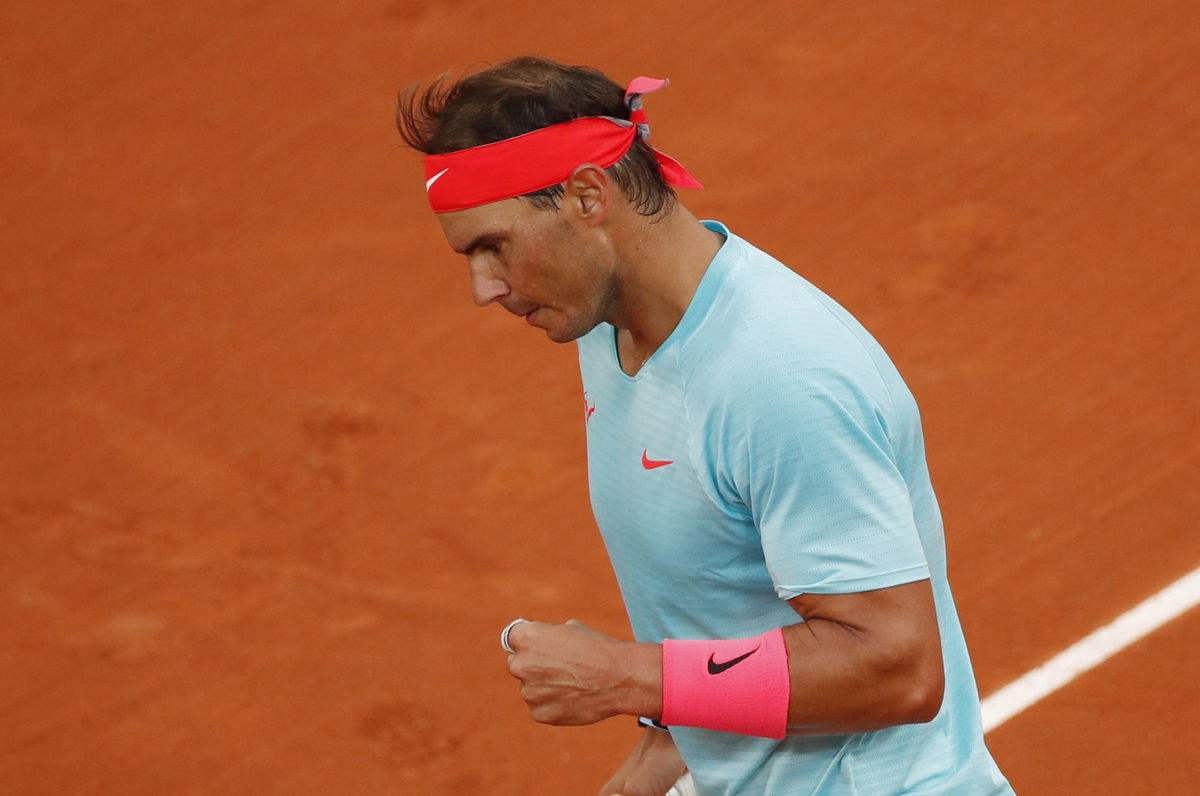 Reactions after the win
With these outstanding scores, he is now tied with Roger Federer at 20 major singles championships, which is more than any player achieved in the tennis history. Due to two back-to-back Knee surgeries Federer who is 39 years at the moment, sat out both the U.S. Open and French Open. But after Nadal's win he posted a congratulatory note on Instagram:
"I have always had the utmost respect for my friend Rafa as a person and as a champion. As my greatest rival over many years, I believe we have pushed each other to become better players," Federer began, ending with: "I hope 20 is just another step on the continuing journey for both of us. Well done, Rafa. You deserve it."
After the victory, Nadal himself commented that "(To) win here means everything to me, no? It's not the moment, honestly … (to) think today about the 20th," and went on to say,  "Roland Garros means everything to me. I spent, here, the most important moments — or most of the most important moments — in my tennis career, no doubt about that."
At the moment he is ranked second, after his French Win. But if Djokovic won this season then the trio, Federer, Nadal, and Djokovic will be standing at 20-19-18. But with Nadal's win, it brought him closer to break another historic record.
The record he has made is extraordinary and unbelievable but then there are certain factors that contribute to it. Nadal is known as the king of clays since his early childhood planning tennis. He plays best on the best on the red surface and Heavy topspin forehands, incredible defense and a position way behind the baseline make him undefeatable. Nadal is a left-handed player which benefits him immensely, maybe that is the reason behind several wins. His left-hand strikes give him certain unique angles that the opponent is often seen at a loss.
Final Words
Since he is playing from a very early age, he has sustained several injuries. One of the most severe ones was in his knees (Tendinitis). The specialists of the Tennis world have always pondered upon a singular thought: what would have Nadal achieved if he was free of pain and several injuries?
It is explicitly clear that the man was born to reign the Tennis Court while he plays. His fitness, strength, skills, and attitude that goes beyond the court boundary also contribute to his victory.