BMC Demolishes Kangana's Office, The Court Said BMC Suddenly Woken From Slumber
On Wednesday, Brihanmumbai Municipal Corporation BMC demolishes Kangana's office. The demolition took place on the same day when the actress was returning Mumbai from Chandigarh. It was undertaken a few hours before her arrival in Mumbai. Mumbai police stopped the demolition and meanwhile, the actress approached the Mumbai high court. Many believe that the demolition is undertaken by shiv sena in response to the statement made by Kangana. In her statement, the actress said that she feel unsafe while returning to Mumbai to which few members of the shiv sena gave some heated statements.
Mumbai High court's stay on demolition
 Mumbai high court's decision came as a relief for the actress. The high court ordered a stay on the demolition of building. kangana's lawyer Rizwan Siddiqui said that everything BMC did was illegal along with entering the building. In its decision, the court said that declaring a property standing for so long illegal overnight is not right. The court slammed BMC saying that "it is clear that buildings that are unauthorized don't come to notice overnight and it seems like BMC has suddenly woken up from the slumber ". The court also said that demolishing a building after issuing a 24-hr notice, that too when he actress is out of state and not giving her extra time, even after receiving written request is not justified".
Kangana slammed Maha CM
 In response to this, the 33-year old actress took it to the twitter saying," My office was suddenly declared illegal in last 24 hours, they have destroyed everything inside and now I am getting threats that they will come to my house and break it as well, I am glad my judgment of movie mafia's favorite world's best CM was right".
The actress also posted a video online slamming Maharashtra CM Uddhav Thackrey and the movie mafia saying "Uddhav Thackeray, what do you think, that you have taken revenge by demolishing my building along with your movie mafia. Today, you have broken my house but your ego will be destroyed. It is a wheel of time, it will not be the same always. She said that she will awake the nation and will tell them about his wrongdoings.
Not only the demolition but before were the arrival of Kangana Ranaut at the Mumbai airport supporters of Shiv Sena and Karni sena also there. Where shiv Sena came to show their aggression for Kangana and threatening her not to come to Mumbai. Meanwhile, Karni sena came out in the support of the actress saying that they will protect her and will support her relentlessly.
Devendra Fadnavis of the opposition tweeted a video saying that nothing like this had ever happened in Maharashtra when people against the Government are attacked. It is important to know what is wrong and proper inquiry should be done if the building is actually illegal but should be done lawfully".many Bollywood celebrities also came to the actor's rescue saying that BMC'S action was unjust and an attack on her right to speak her mind with #deathofdemocracy trending on the internet.
Final words
 The demolition undertaken by BMC has been stayed by the court. But a lot of political debate has started and the silencing people against government. Whether the action of BMC is justified and dragging politics in every issue is a good decision or just a threat of democracy.
Rafael Nadal Winning Yet Another French Open And Proving Why His King Of Clay
The Popularity of the Spanish sportsman, Rafael Nadal in the tennis world is well-known. His dominance over the French Open over all these years is also not new, since any seasons he has shown why he should be considered for the tag of greatness. In the 2020s French, Open Nadal delivered a clear dominant with scores 6-0, 6-2, 7-5, over Novak Djokovic. Djokovic praised Nadal by saying, "He keeps going. No holding him back, it seems like. It's amazing. I mean, I admire all his achievements"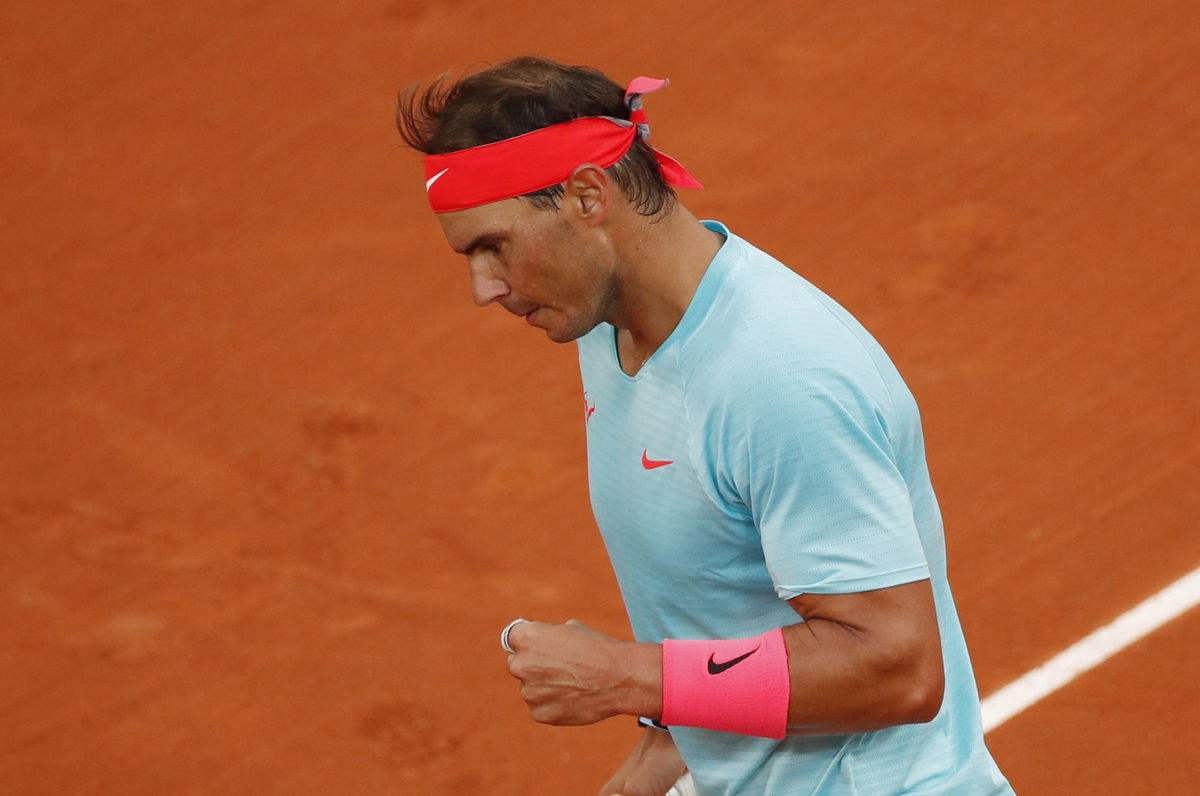 Reactions after the win
With these outstanding scores, he is now tied with Roger Federer at 20 major singles championships, which is more than any player achieved in the tennis history. Due to two back-to-back Knee surgeries Federer who is 39 years at the moment, sat out both the U.S. Open and French Open. But after Nadal's win he posted a congratulatory note on Instagram:
"I have always had the utmost respect for my friend Rafa as a person and as a champion. As my greatest rival over many years, I believe we have pushed each other to become better players," Federer began, ending with: "I hope 20 is just another step on the continuing journey for both of us. Well done, Rafa. You deserve it."
After the victory, Nadal himself commented that "(To) win here means everything to me, no? It's not the moment, honestly … (to) think today about the 20th," and went on to say,  "Roland Garros means everything to me. I spent, here, the most important moments — or most of the most important moments — in my tennis career, no doubt about that."
At the moment he is ranked second, after his French Win. But if Djokovic won this season then the trio, Federer, Nadal, and Djokovic will be standing at 20-19-18. But with Nadal's win, it brought him closer to break another historic record.
The record he has made is extraordinary and unbelievable but then there are certain factors that contribute to it. Nadal is known as the king of clays since his early childhood planning tennis. He plays best on the best on the red surface and Heavy topspin forehands, incredible defense and a position way behind the baseline make him undefeatable. Nadal is a left-handed player which benefits him immensely, maybe that is the reason behind several wins. His left-hand strikes give him certain unique angles that the opponent is often seen at a loss.
Final Words
Since he is playing from a very early age, he has sustained several injuries. One of the most severe ones was in his knees (Tendinitis). The specialists of the Tennis world have always pondered upon a singular thought: what would have Nadal achieved if he was free of pain and several injuries?
It is explicitly clear that the man was born to reign the Tennis Court while he plays. His fitness, strength, skills, and attitude that goes beyond the court boundary also contribute to his victory.