Bollywood and its Debate on Nepotism
After the demise of 34-year-old actor Sushant Singh Rajput, Bollywood and Nepotism are the new hashtags trending on the social media. Everyone is trending #boycottnepotism on Twitter while star kids are being trolled but also being ranted upon. Recently, Sonakshi Sinha left Twitter while Alia Bhatt and Sonam Kapoor have either turned off the comment section of their Instagram posts or limited it. This sudden rage of the public seems as if the enlightenment about nepotism is new to them.
 Nepotism is the practice among those with power or influence of favouring relatives or friends, especially by giving them jobs. This practice is not only found within the four walls of Bollywood. It can also be found in Business firms, Politics, Educational Institutes, etc. But Nepotism and Bollywood are recent talks of the town. 
IS NEPOTISM GOOD OR BAD?
Majority of enraged Indians would directly conclude that Nepotism must be uprooted as it is a bad practice. But it is not true incomplete sense. Nepotism gives a direct way to children of some of the fine Bollywood actors into Bollywood without much struggle. This might be biased against some fine struggler actors but it is wrong to come up with a notion that all Star Kids are bad actors. Actors like Ranbir Kapoor, Hritik Roshan and Alia Bhatt have proved this fact true. Ranbir Kapoor has himself came up with acceptance that he is a product of Nepotism and this reminds him every time to act well.
On the other hand, Just like not every star kid is a bad actor, not all of them are good actors. Many actors and actresses have got their first break in the movies of Big Banners yet their acting skills couldn't convince the public. Many of these star kids are launched again and again by Big Banner even after giving continuous flops. Such actors not only come up with a confidence of never running out of work but also take their work for granted. Even after so much struggle, people like Akshay Kumar are not able to get awards while Ananya Pandey got best Debut Female Award for a performance which was not even liked by the public. 
WHO IS RESPONSIBLE FOR NEPOTISM?
In a single sentence, It is us. It is us who make a Star Kid a star and a talented struggler running out of the work. Whenever movies like Sonchiriya and Tumbadd are released, very few go to watch them while whenever movies like SOTY 2 are released we book tickets weeks before just to follow the trend. This is the reason why movies like SOTY 2 are successful to collect good amount on Box office while movies like Tumbadd are not even able to come in limelight. 
The media is equally responsible for Nepotism. Whenever a star kid makes an entry in Bollywood, it is the media which promotes them the most. Not only the star kids stepping in Bollywood but also the star kids who have no achievement other than being a star kid. Little Taimur who is very young to even understand the meaning of Bollywood has more than 150 fan pages on social media. Suhana Khan, who hasn't yet worked in any movie was on the cover page of Vogue Magazine. The reason was not only her being the daughter of Shah Rukh Khan but also the fame, which she received since she was a teenager. 
WHAT IS THE SOLUTION?
Bollywood and Nepotism are not always synonymous and Nepotism can't be always bad if the person who gets the opportunity is worthy of it. Indian audience should stop judging anyone on the basis of their background and start appreciating talent. We might not be able to convince God Fathers of Bollywood to stop launching flop actors again and again but we can surely watch more and more movies of raw talents like Vidyut Jamwal and Prachi Desai because they are talented. And in the end, boycotting and ranting over all-star kids is not a solution. We should support talent. So even if a star Kid is a very good actor, we should buy tickets from their movies as well. 
Rafael Nadal Winning Yet Another French Open And Proving Why His King Of Clay
The Popularity of the Spanish sportsman, Rafael Nadal in the tennis world is well-known. His dominance over the French Open over all these years is also not new, since any seasons he has shown why he should be considered for the tag of greatness. In the 2020s French, Open Nadal delivered a clear dominant with scores 6-0, 6-2, 7-5, over Novak Djokovic. Djokovic praised Nadal by saying, "He keeps going. No holding him back, it seems like. It's amazing. I mean, I admire all his achievements"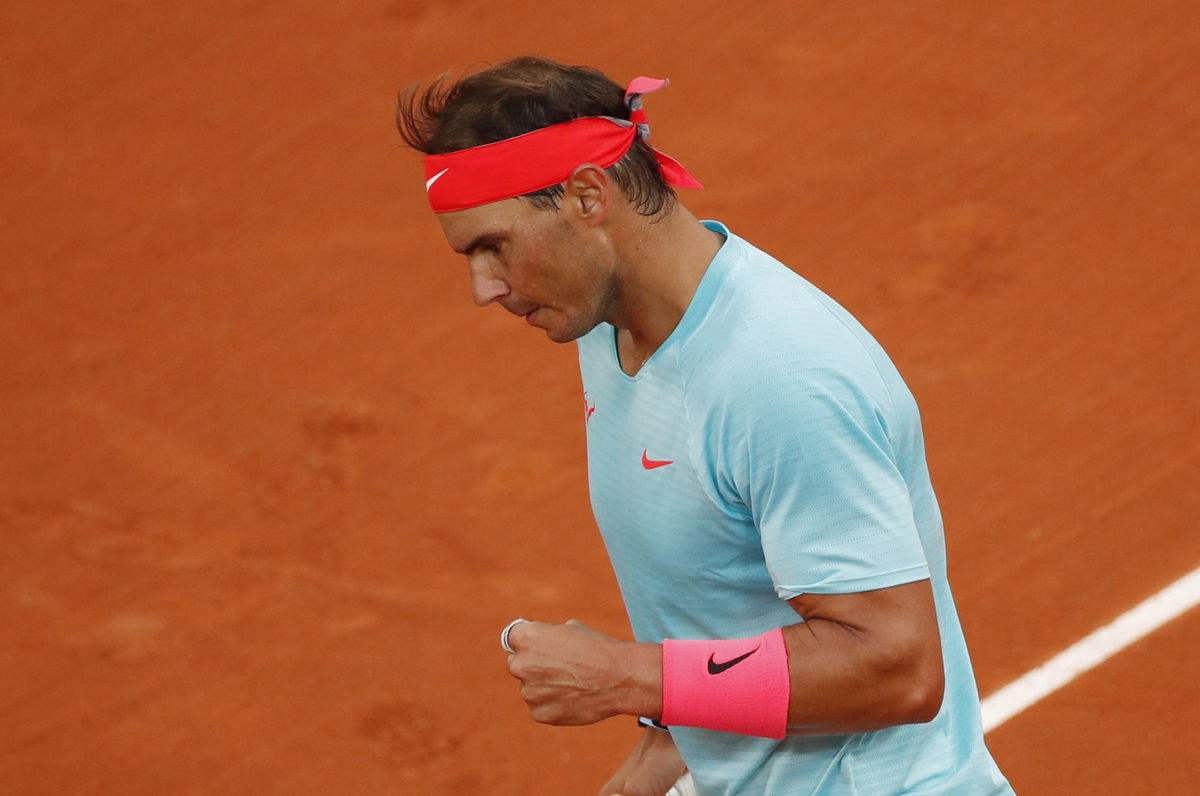 Reactions after the win
With these outstanding scores, he is now tied with Roger Federer at 20 major singles championships, which is more than any player achieved in the tennis history. Due to two back-to-back Knee surgeries Federer who is 39 years at the moment, sat out both the U.S. Open and French Open. But after Nadal's win he posted a congratulatory note on Instagram:
"I have always had the utmost respect for my friend Rafa as a person and as a champion. As my greatest rival over many years, I believe we have pushed each other to become better players," Federer began, ending with: "I hope 20 is just another step on the continuing journey for both of us. Well done, Rafa. You deserve it."
After the victory, Nadal himself commented that "(To) win here means everything to me, no? It's not the moment, honestly … (to) think today about the 20th," and went on to say,  "Roland Garros means everything to me. I spent, here, the most important moments — or most of the most important moments — in my tennis career, no doubt about that."
At the moment he is ranked second, after his French Win. But if Djokovic won this season then the trio, Federer, Nadal, and Djokovic will be standing at 20-19-18. But with Nadal's win, it brought him closer to break another historic record.
The record he has made is extraordinary and unbelievable but then there are certain factors that contribute to it. Nadal is known as the king of clays since his early childhood planning tennis. He plays best on the best on the red surface and Heavy topspin forehands, incredible defense and a position way behind the baseline make him undefeatable. Nadal is a left-handed player which benefits him immensely, maybe that is the reason behind several wins. His left-hand strikes give him certain unique angles that the opponent is often seen at a loss.
Final Words
Since he is playing from a very early age, he has sustained several injuries. One of the most severe ones was in his knees (Tendinitis). The specialists of the Tennis world have always pondered upon a singular thought: what would have Nadal achieved if he was free of pain and several injuries?
It is explicitly clear that the man was born to reign the Tennis Court while he plays. His fitness, strength, skills, and attitude that goes beyond the court boundary also contribute to his victory.