Swara Bhasker, Taapsee Pannu, Anurag Kashyap: Bollywood celebs condemn JNU attack
Masked goons entered the campus of Jawaharlal Nehru University (JNU) and thrashed students and professors on Sunday night. The attackers, armed with sticks and sledgehammer, also damaged university property.
The attack has been widely condemned by Bollywood celebrities. Many of them took to social media to show their anger over it.
Bollywood celebrities took to their social media handles to condemn the rampage carried out by a masked mob on the students and teachers. Swara Bhasker, Taapsee Pannu, Anurag Kashyap, Shabana Azmi, Riteish Deshmukh and others have opened up about the violence.
Actress Swara Bhaskar, who is an alumna of the university, tweeted about the incident. The actress, whose mother is a JNU professor and lives on the campus, posted a video, making an appeal to help students.
Check out their social media posts here:
Urgent appeal!!!! To all Delhiites PLS gather in large numbers outside the Main Gate of JNU campus on Baba Gangnath Marg.. to pressure the govt. & #DelhiPolice to stop the rampage by alleged ABVP masked goons on JNU campus. PLS PLS share to everyone in Delhi!🙏🏿🙏🏿 9pm on 5th. Jan pic.twitter.com/IXgvvazoSn

— Swara Bhasker (@ReallySwara) January 5, 2020
It breaks my heart to see what happened at JNU! What's going on in India is horrifying!! Students & teachers being beaten up & terrorized by masked cowards!! The constant blame game!Stooping so low for political agendas!Violence is NEVER a solution! How have we become so inhuman?

— Kriti Sanon (@kritisanon) January 6, 2020
such is the condition inside what we consider to be a place where our future is shaped. It's getting scarred for ever. Irreversible damage. What kind of shaping up is happening here, it's there for us to see…. saddening https://t.co/Qt2q7HRhLG

— taapsee pannu (@taapsee) January 5, 2020
This is beyond shocking ! Condemnation is not enough. Immediate action needs to be taken against the perpetrators . https://t.co/P5Arv9aNhj

— Azmi Shabana (@AzmiShabana) January 5, 2020
All my colleagues present in the meeting with the Government right now, please talk to them about what's going on in JNU right now. You can't offer us scrumptious dinners while atrocities go on with students.

— Anubhav Sinha (@anubhavsinha) January 5, 2020
We can't remain mute spectators anymore!!#SOSJNU

— anurag basu (@basuanurag) January 5, 2020
JNU students being beaten up by ABVP goons. Live on TV! How much longer are you going to look the other way? Or r u spineless? Yes I AM a liberal! Yes, I AM secular! And proud to be so if THIS is the alternative. Shame! Shame on ABVP & the police who are aiding & abetting them!

— Aparna Sen (@senaparna) January 5, 2020
Dear @RahulGandhi, @ArvindKejriwal, spare us your moral high ground and get out there, stand in front of the JNU gate.

If not anything, your presence will add pressure on the cops. Not the time for political grandstanding!

— Neeraj Ghaywan (@ghaywan) January 5, 2020
Hindutva terrorism is now totally out there . #JNUSU

— Anurag Kashyap (@anuragkashyap72) January 5, 2020
None of us can claim to be a citizen of a Democracy any more. That is clearly a lie.

— VISHAL DADLANI (@VishalDadlani) January 5, 2020
Hai Dastoor ki subah hone se pehle
Raaton ka gehra ho jaana laazim hai
Zulm badhaao abhee tumhare zulmon ka
Had se baahar bhee ho jaana laazim hai

It's shameful and enraging to see what's happening in #JNUViolence

— Vishal Bhardwaj (@VishalBhardwaj) January 5, 2020
When is this madness going to end… what's the price one can put on an innocent life. Frightening to see images of students and faculty members being attacked and hurt. This level of violence is unacceptable… #JNU

— Neha Dhupia (@NehaDhupia) January 5, 2020
Who are these masked cowards attacking students? Why are the police not protecting them??
Unbelievable.

— Konkona Sensharma (@konkonas) January 5, 2020
Why do you need to cover your face? Because you know you are doing something wrong, illegal & punishable. There is no honour in this-Its horrific to see the visuals of students & teachers brutally attacked by masked goons inside JNU-Such violence cannot & should not be tolerated

— Riteish Deshmukh (@Riteishd) January 5, 2020
I was very upset and angry. Violence has no place in this world we live in and especially with and students.. and those that attack women need to be dealt with savagely. https://t.co/P04Ym4MX3r

— Ranganathan Madhavan (@ActorMadhavan) January 6, 2020
NCB And Bollywood Drug Nexus: Everything You Need To Know
What started as a murder mystery related to the death of the late actor Sushant Singh Rajput, has now turned into a hunt for Bollywood Drug Nexus. During the interrogation of Rhea Chakraborty, few of WhatsApp chat messages were retrieved which game indication to drug consumptions by the Late Actor as well as people linked to him. Many of A-list Bollywood actors and managers were summoned by Narcotics Control Bureau (NCB) for questioning.
Some of the actors who were Shraddha Kapoor, Deepika Padukone, Sara Ali Khan, manager Krishnma Prakash and Kshitij Prasad. One round of questioning is already done by the NCB but it said that the actors may have to be questioned again. Many people took to social media to extend support towards the actors. Karan Johar, who is the owner of Dharma Productions after the arrest of Kshitij Prasad broke his silence about the drug case.
Latest Update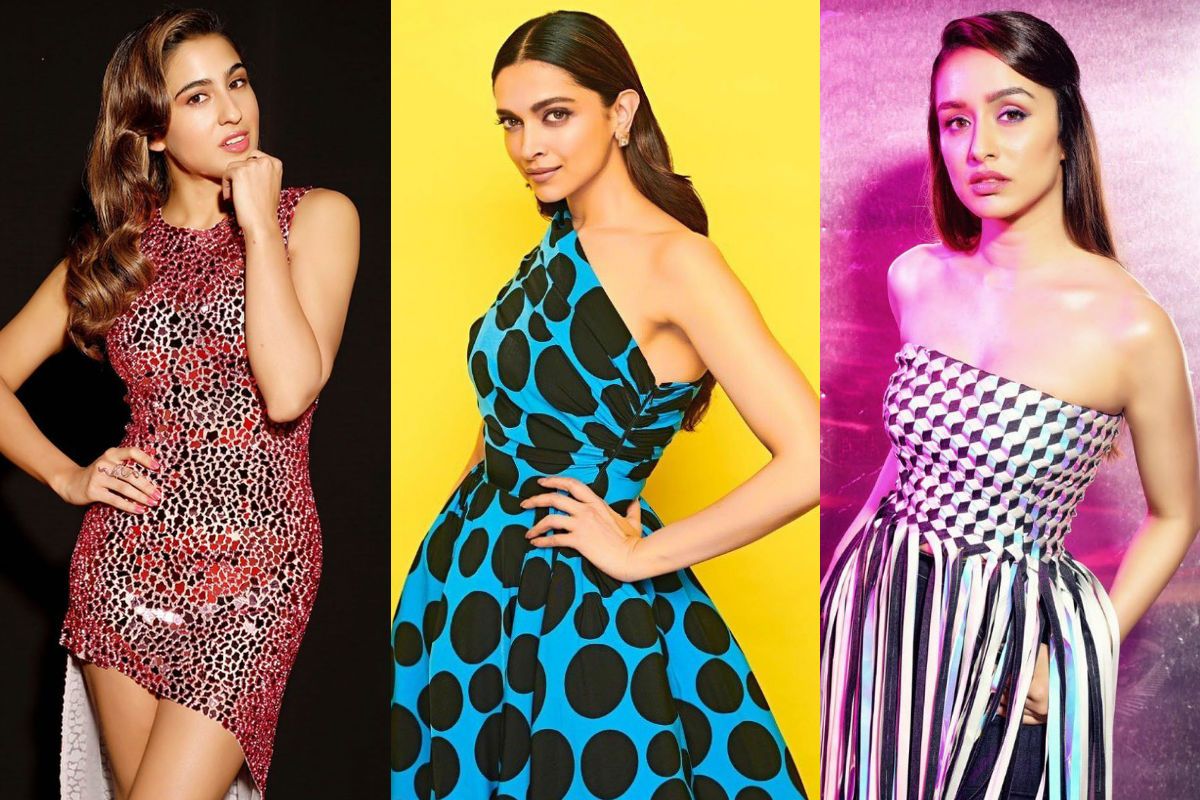 Shraddha Kapoor who shared the big screen with Sushant Singh Rajput in Chhichhore confessed that Sushant Singh Rajput used to consume drugs in his vanity van during the process of filming but she vehemently denies consuming anything of that sort. When the NCB questioned her about the party that SSR threw in his Pawana guesthouse, she stated that the party had just weed and alcohol; no drugs were present in the scene.
Deepika Padukone was questioned by NCB for 5 long hours where she accepted that the part related to WhatsApp group but denied drug consumption. NCB did not give the nuances of the interrogation.
Krishnma Prakash is the former manager of Deepika Padukone who was part of the WhatsApp group where procuring hash was discussed.
Sara Ali Khan's name got involved with this drug case when Rhea Chakroborty claimed that Sara Ali Khan used to consume drugs along with her and SSR. When interrogated Sara Ali Khan denied consuming drugs but revealed that she dated the late actor briefly during their "Kedarnath" Shoot.
Kshitij Prasad is a former producer of Dharmatic Entertainment – a sister concern of Dharma Productions was arrested in FIR 16/2020 of NCB Mumbai zonal unit. He was supposedly involved with the major drug peddlers of Mumbai region. When interrogated by NCB, Prasad stated that he only used to procure drugs for his own consumption.
Final Words
The Narcotics Control Bureau (NCB) released a statement saying that the interrogation and the answers of the actors cannot be revealed, it will be directly submitted in the court. "The actresses have denied taking drugs. We may serve them a summons for further questioning if we find new evidence. Their questioning is over for now," and that  they think there might be a  link between Shraddha Kapoor's and Sara Ali Khan's case. All the actors have denied using any form of drugs, they even went ahead to claim that they do not even indulge in the activity of smoking. The main aim of NCB is to bring down the "drug Nexus" that is functional in Bollywood.