NCB And Bollywood Drug Nexus: Everything You Need To Know
What started as a murder mystery related to the death of the late actor Sushant Singh Rajput, has now turned into a hunt for Bollywood Drug Nexus. During the interrogation of Rhea Chakraborty, few of WhatsApp chat messages were retrieved which game indication to drug consumptions by the Late Actor as well as people linked to him. Many of A-list Bollywood actors and managers were summoned by Narcotics Control Bureau (NCB) for questioning.
Some of the actors who were Shraddha Kapoor, Deepika Padukone, Sara Ali Khan, manager Krishnma Prakash and Kshitij Prasad. One round of questioning is already done by the NCB but it said that the actors may have to be questioned again. Many people took to social media to extend support towards the actors. Karan Johar, who is the owner of Dharma Productions after the arrest of Kshitij Prasad broke his silence about the drug case.
Latest Update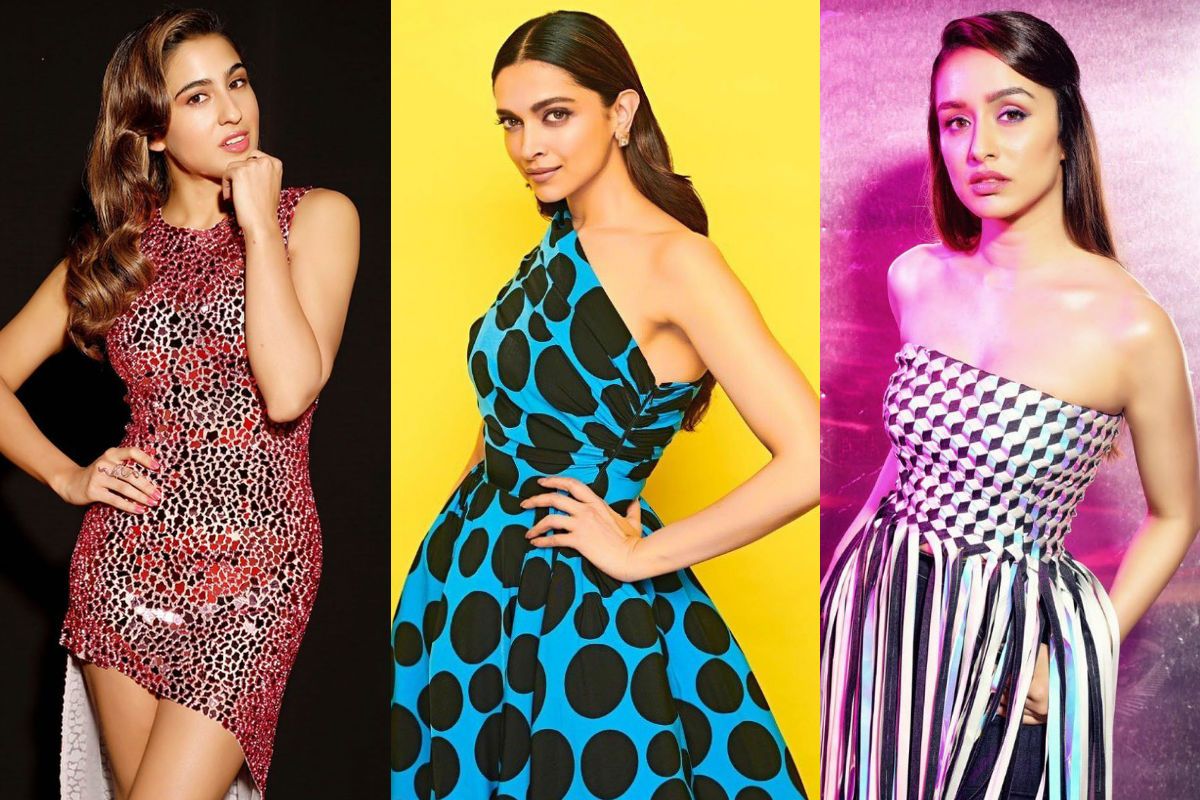 Shraddha Kapoor who shared the big screen with Sushant Singh Rajput in Chhichhore confessed that Sushant Singh Rajput used to consume drugs in his vanity van during the process of filming but she vehemently denies consuming anything of that sort. When the NCB questioned her about the party that SSR threw in his Pawana guesthouse, she stated that the party had just weed and alcohol; no drugs were present in the scene.
Deepika Padukone was questioned by NCB for 5 long hours where she accepted that the part related to WhatsApp group but denied drug consumption. NCB did not give the nuances of the interrogation.
Krishnma Prakash is the former manager of Deepika Padukone who was part of the WhatsApp group where procuring hash was discussed.
Sara Ali Khan's name got involved with this drug case when Rhea Chakroborty claimed that Sara Ali Khan used to consume drugs along with her and SSR. When interrogated Sara Ali Khan denied consuming drugs but revealed that she dated the late actor briefly during their "Kedarnath" Shoot.
Kshitij Prasad is a former producer of Dharmatic Entertainment – a sister concern of Dharma Productions was arrested in FIR 16/2020 of NCB Mumbai zonal unit. He was supposedly involved with the major drug peddlers of Mumbai region. When interrogated by NCB, Prasad stated that he only used to procure drugs for his own consumption.
Final Words
The Narcotics Control Bureau (NCB) released a statement saying that the interrogation and the answers of the actors cannot be revealed, it will be directly submitted in the court. "The actresses have denied taking drugs. We may serve them a summons for further questioning if we find new evidence. Their questioning is over for now," and that  they think there might be a  link between Shraddha Kapoor's and Sara Ali Khan's case. All the actors have denied using any form of drugs, they even went ahead to claim that they do not even indulge in the activity of smoking. The main aim of NCB is to bring down the "drug Nexus" that is functional in Bollywood.
BMC Demolishes Kangana's Office, The Court Said BMC Suddenly Woken From Slumber
On Wednesday, Brihanmumbai Municipal Corporation BMC demolishes Kangana's office. The demolition took place on the same day when the actress was returning Mumbai from Chandigarh. It was undertaken a few hours before her arrival in Mumbai. Mumbai police stopped the demolition and meanwhile, the actress approached the Mumbai high court. Many believe that the demolition is undertaken by shiv sena in response to the statement made by Kangana. In her statement, the actress said that she feel unsafe while returning to Mumbai to which few members of the shiv sena gave some heated statements.
Mumbai High court's stay on demolition
 Mumbai high court's decision came as a relief for the actress. The high court ordered a stay on the demolition of building. kangana's lawyer Rizwan Siddiqui said that everything BMC did was illegal along with entering the building. In its decision, the court said that declaring a property standing for so long illegal overnight is not right. The court slammed BMC saying that "it is clear that buildings that are unauthorized don't come to notice overnight and it seems like BMC has suddenly woken up from the slumber ". The court also said that demolishing a building after issuing a 24-hr notice, that too when he actress is out of state and not giving her extra time, even after receiving written request is not justified".
Kangana slammed Maha CM
 In response to this, the 33-year old actress took it to the twitter saying," My office was suddenly declared illegal in last 24 hours, they have destroyed everything inside and now I am getting threats that they will come to my house and break it as well, I am glad my judgment of movie mafia's favorite world's best CM was right".
The actress also posted a video online slamming Maharashtra CM Uddhav Thackrey and the movie mafia saying "Uddhav Thackeray, what do you think, that you have taken revenge by demolishing my building along with your movie mafia. Today, you have broken my house but your ego will be destroyed. It is a wheel of time, it will not be the same always. She said that she will awake the nation and will tell them about his wrongdoings.
Not only the demolition but before were the arrival of Kangana Ranaut at the Mumbai airport supporters of Shiv Sena and Karni sena also there. Where shiv Sena came to show their aggression for Kangana and threatening her not to come to Mumbai. Meanwhile, Karni sena came out in the support of the actress saying that they will protect her and will support her relentlessly.
Devendra Fadnavis of the opposition tweeted a video saying that nothing like this had ever happened in Maharashtra when people against the Government are attacked. It is important to know what is wrong and proper inquiry should be done if the building is actually illegal but should be done lawfully".many Bollywood celebrities also came to the actor's rescue saying that BMC'S action was unjust and an attack on her right to speak her mind with #deathofdemocracy trending on the internet.
Final words
 The demolition undertaken by BMC has been stayed by the court. But a lot of political debate has started and the silencing people against government. Whether the action of BMC is justified and dragging politics in every issue is a good decision or just a threat of democracy.