Let's See What Are Sara Ali Khan's Thoughts On Her Bollywood  Career.
Bollywood actress Sara Ali Khan is one of the honest star kid who has joined the Bollywood movie industry and she is already in the limelight by giving two hit movies such as Kedarnath and Simmba within a year.
Sara Ali Khan is the daughter of popular Bollywood actors Saif Ali Khan and Amrita Singh also the stepdaughter of Bollywood actress Kareena Kapoor Khan and the granddaughter of former actor Sharmila Tagore. The actress is very upfront about the disadvantages of being a star kid, there are a lot of disadvantages for the same.
While opening up with the media team, Sara Ali Khan said that she is uncomfortable with taking the pressure of her family's legacy and she really believes that there is a great regression for the same. This can create an unnecessary burden on oneself.
The actress is already alert of the fact that she is from a Bollywood background and hence there will be a lot of scrutinies and conflicts.
On the other hand, she believed that if she was not from a family with a film background, she might not have gone through such controversial situations. So it's not a burden for her as it will not help her perform better in her career.
Sara Ali Khan also said that even though the star kids get it easy, they always come under conflicts and there is a majority of them who are waiting to see a mistake or fall from the star kids. Sara Ali Khan is also aware of it and she does not seem to take it seriously. So far, Sara Ali Khan has been pure bliss to watch in her recent interviews and promotional events. The girl had been out in the daylight these days promoting her debut film Kedarnath and later Ranveer Singh starrer Simmba.
She had been on almost every reality show and believe us, she was totally amazing with the way she handles the cameras. She's real and honest, she's raw and moreover, she's just like us; a normal girl who takes life as it is. Sara Ali Khan is the most real Bollywood celebrity that we've ever seen in recent times. It won't be wrong to say that Sara is a real and perfect treat to watch on-screen among all the latest star kids. As she swayed us over with her performance in Kedarnath and Simmba, let's talk about why Sara Ali Khan has become the most loved star kid of Bollywood.
Sara Ali Khan is real, and faking is not her thing
Who says that? Well, Sara herself revealed in an interview to India TV that she cannot do the fake things herself. She revealed that she's scared of faking that the truth might eventually come out. She gives the credits to her mom Amrita Singh for her bindass attitude. If you want to live and unravel Amrita Singh's active Bollywood years, she was as carefree and bindass as her daughter now is.
Do you know that she is now filming her third project Coolie No.1 along with Varun Dhawan?
Sara Ali Khan is being loved for the work that she has done so far, and with all the work she has ahead of her, fans can't wait to see her next. At a recent event which the actress attended, she was also asked as to how does she carry the burden of being a celebrity, provided she belongs to a famous family with well-known parents and grandparents. And regarding that, she sure did have an insightful reply and stated how she does not feel it as a burden in the first place.
She has a famous Instagram account in which she adds the pictures of her fitness goals and yoga. She used to portray herself as the fitness queen.
She wears her heart on sleeves being carefree
Sara Ali Khan has spoken her heart out every time on all the interviews she has been so far. On Koffee With Karan, she also spoke candidly about her dad Saif Ali Khan's second marriage to Kareena Kapoor Khan. She also spilled beans on how her mom Amrita Singh got her dressed up for her dad's wedding. It was really heartwarming to see Sara, who is just 23, handling the complexities of human relationships with maturity.
Sara's acting looks promising even before her debut
So, even before the release of Kedarnath and Simmba, her acting career looks promising. We've seen her acting skills in many of the viral videos from her college days, also thanks to Koffee With Karan 6. In her episode of KWK, we got to see how chubby Sara Ali Khan is lip-syncing on the famous song Bin Tere Sanam with utmost confidence. In one of the videos, she's also enacting a death scene where her little brother Ibrahim Khan is playing dead.
Sara Ali Khan is a beauty with brains
You've also got to see her talking about history and Adolf Hitler on Koffee With Karan. The girl not only knows how to look phenomenally good but also knows how to talk right as well. Graduated from an Ivy League College, Columbia University, Sara Ali Khan is surely got beauty with brains. She came to Bollywood after completing her education. In one of her interviews, she also even stressed the importance of education before starting her film career. According to her, her academics have made her who she is today.
Don't think Sara Ali Khan has got everything easy. Her journey from fat to fit is no short of inspiration for anybody who's struggling with weight issues too. During her early years, Sara was a bit on a heavier side. She was battling and struggling with PCOD which caused her massive weight gain. However, the actress took the matters into her own hands and shed all those extra kilos. 
We are so inspired by her,are you?
Read More: Official Trailer Out: Pati Patni Aur Wo
NCB And Bollywood Drug Nexus: Everything You Need To Know
What started as a murder mystery related to the death of the late actor Sushant Singh Rajput, has now turned into a hunt for Bollywood Drug Nexus. During the interrogation of Rhea Chakraborty, few of WhatsApp chat messages were retrieved which game indication to drug consumptions by the Late Actor as well as people linked to him. Many of A-list Bollywood actors and managers were summoned by Narcotics Control Bureau (NCB) for questioning.
Some of the actors who were Shraddha Kapoor, Deepika Padukone, Sara Ali Khan, manager Krishnma Prakash and Kshitij Prasad. One round of questioning is already done by the NCB but it said that the actors may have to be questioned again. Many people took to social media to extend support towards the actors. Karan Johar, who is the owner of Dharma Productions after the arrest of Kshitij Prasad broke his silence about the drug case.
Latest Update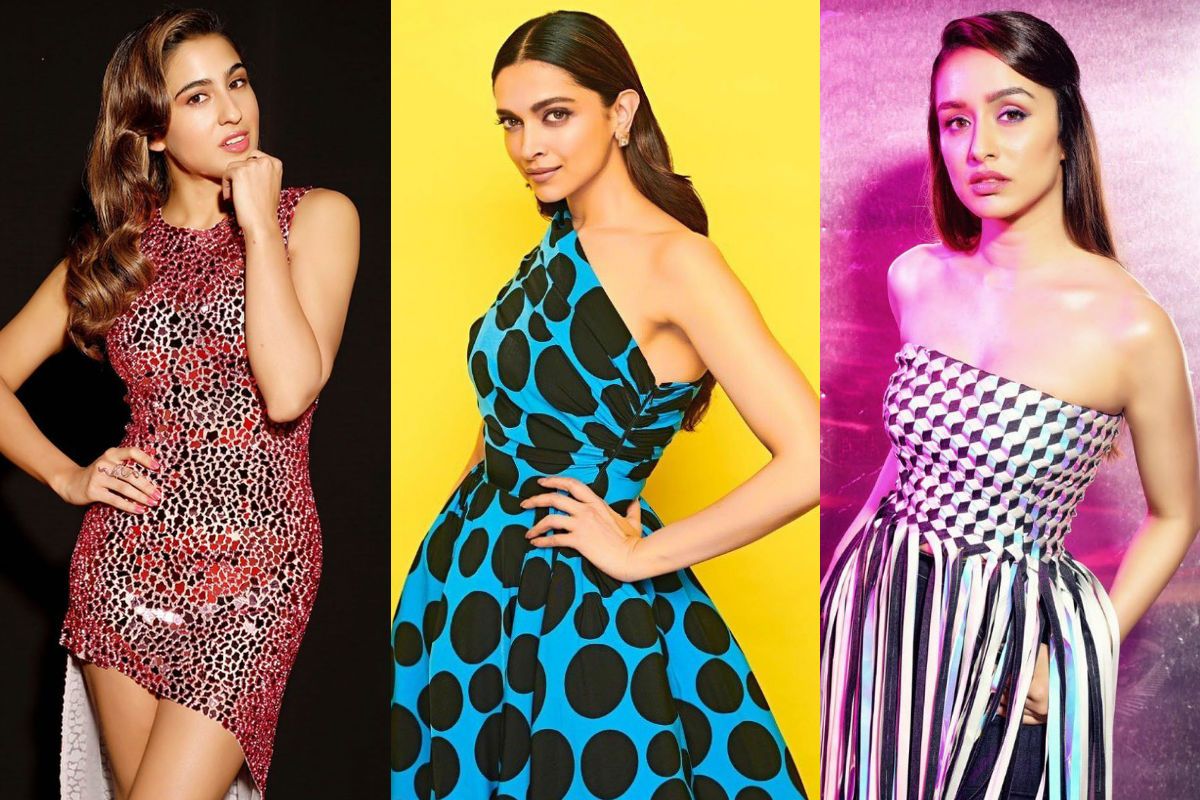 Shraddha Kapoor who shared the big screen with Sushant Singh Rajput in Chhichhore confessed that Sushant Singh Rajput used to consume drugs in his vanity van during the process of filming but she vehemently denies consuming anything of that sort. When the NCB questioned her about the party that SSR threw in his Pawana guesthouse, she stated that the party had just weed and alcohol; no drugs were present in the scene.
Deepika Padukone was questioned by NCB for 5 long hours where she accepted that the part related to WhatsApp group but denied drug consumption. NCB did not give the nuances of the interrogation.
Krishnma Prakash is the former manager of Deepika Padukone who was part of the WhatsApp group where procuring hash was discussed.
Sara Ali Khan's name got involved with this drug case when Rhea Chakroborty claimed that Sara Ali Khan used to consume drugs along with her and SSR. When interrogated Sara Ali Khan denied consuming drugs but revealed that she dated the late actor briefly during their "Kedarnath" Shoot.
Kshitij Prasad is a former producer of Dharmatic Entertainment – a sister concern of Dharma Productions was arrested in FIR 16/2020 of NCB Mumbai zonal unit. He was supposedly involved with the major drug peddlers of Mumbai region. When interrogated by NCB, Prasad stated that he only used to procure drugs for his own consumption.
Final Words
The Narcotics Control Bureau (NCB) released a statement saying that the interrogation and the answers of the actors cannot be revealed, it will be directly submitted in the court. "The actresses have denied taking drugs. We may serve them a summons for further questioning if we find new evidence. Their questioning is over for now," and that  they think there might be a  link between Shraddha Kapoor's and Sara Ali Khan's case. All the actors have denied using any form of drugs, they even went ahead to claim that they do not even indulge in the activity of smoking. The main aim of NCB is to bring down the "drug Nexus" that is functional in Bollywood.