Netflix's Bulbbul- a powerful tale of womanhood, a fable that asks relevant questions
Netflix's new release Bulbbul takes you back to the late 19th century, in the city of Bengal, and reveals the journey of a tiny girl to womanhood, her journey of innocence to strength. This supernatural thriller captures the haunting growth of a naive young bride who transforms into a powerful woman with a gruesome past when several men are murdered in her village.
Cast: Tripti Dimri, Avinash Tiwary, Rahul Bose, Parambrata Chattopadhyay, Paoli Dam, Ruchi Mahajan, Varun Paras Buddhadev
Directed and written by Anvita Dutt
Produced by: Anushka Sharma and Karnesh Sharma
Music by: Amit Trivedi
Cinematography by: Siddharth Diwan
Also, read| Gulabo Sitabo Review: Amitabh Bachchan and Ayushmann Khurrana deliver compelling performances in this satire
Bulbbul: A comprehensive review
The thing that captivates us towards Bulbbul is the visual ensemble it carries with it. The frames scream the colour red to the shades of mysterious purple. It moves us back to the year 1881 in the Bengal Presidency. We see the child bride Bulbbul, travelling to her husband's house and her encounter with the story about a chuddail (witch) who is all set to eat up a young princess. We tend to sense the eerie shadows, and the apprehensive ambience through the beautiful cinematography.
Bulbbul is a creatively woven tale about patriarchy that exists since time immemorial and the ways society still upholds it. The idea of a marriage where a much older husband dominates the bride, it highlights the idea of the power equation between Bulbbul (Tripti Dimri) and her husband Indranil (Rahul Bose). It portrays how married women are still identified by their bichhiyas (toe rings) and sindoor, even till date. It talks about the gender roles that are so rigid, that what a man can do is completely unacceptable when a woman does it.
The most delightful thing to watch is Tripti Damri as Bulbbul and Avinash Tiwari as Satya, the brother-in-law of Bulbul reunite on stage. They were last seen in the painfully romantic story Laila Maju and it is a pleasure to watch them on screen again. They have a fresh reversal of roles and are seen in the wife-brother-in law (Bhabhi- Devar equation). The intimacy they share, the efforts of Satya to make her comfortable as a child bride in the new home is refreshing to watch. There is an underlying hint of the love and comfort they share. There is a timeless scene where Satya and Bubbul bid each other goodbyes because society is a standing power against their bond and constantly calls it to be forbidden. It denotes separation through Bulbbul's face and a secret declaration of love.
Bulbbul as a story depicts how relationships are shaped back in those times. A child bride and Devar grow up in the same walls and have an emotional effect on each other, while the husband who is much older finds ways and waits for his child-wife to grow into a woman and delve deep into the ideas of marriage and love. We also see fascinating instances of friendship between Bulbbul and her sister-in-law (Paoli Dam), and the delicate bond she shares with Doctor Sudip (Parambrata Chatterjee). We also witness how Thakur's brother is specially-abled, and Thakur and Binodini find a sense of solace in each other's company.
Anushka Sharma's third venture as a producer has been a compelling watch and it delivers a story in a dual timeline. When Bulbbul grows up, we witness there is no man to be the head of the house. It is her and Binodini who make their house a home. We are also a spectator to the insights of Bulbul's childhood days when she is a newly wedded bride. The trauma Bulbbul goes through leaves an unfading mark on her and the tragic scenes depict a tale of its own.
One thing that goes a bit haywire is the premise of the Chudail, an idea that lacks some implementation in certain parts, trailing off a sense of doubt. One will have to completely watch the film to comprehend all the bits.
To talk about the cast performances, it is an impressive one. Both Tripti Dimri and Avinash Tiwary give promising performances, along with the brilliant acting of Rahul Bose who serves complete justice to the silent, strong, and mature self of Thakur.
 Bulbbul: A concluding verdict
Bulbbul is a modern story that derives its connections to womanhood and has highlights of Indian folklore. With a beautiful cast, powerful writing, and soothing music by Amit Trivedi, Bulbbul is a revolving idea of how a woman's love and her rights are so different from that of a man. It throws light on several important issues and invokes a powerful feminist. It is a watchful tale of a woman's trauma and how she has been wronged by society.
Also read| Choked Review: Paisa Bolta Hai- A tale of a clogged sink and a clogged life
NCB And Bollywood Drug Nexus: Everything You Need To Know
What started as a murder mystery related to the death of the late actor Sushant Singh Rajput, has now turned into a hunt for Bollywood Drug Nexus. During the interrogation of Rhea Chakraborty, few of WhatsApp chat messages were retrieved which game indication to drug consumptions by the Late Actor as well as people linked to him. Many of A-list Bollywood actors and managers were summoned by Narcotics Control Bureau (NCB) for questioning.
Some of the actors who were Shraddha Kapoor, Deepika Padukone, Sara Ali Khan, manager Krishnma Prakash and Kshitij Prasad. One round of questioning is already done by the NCB but it said that the actors may have to be questioned again. Many people took to social media to extend support towards the actors. Karan Johar, who is the owner of Dharma Productions after the arrest of Kshitij Prasad broke his silence about the drug case.
Latest Update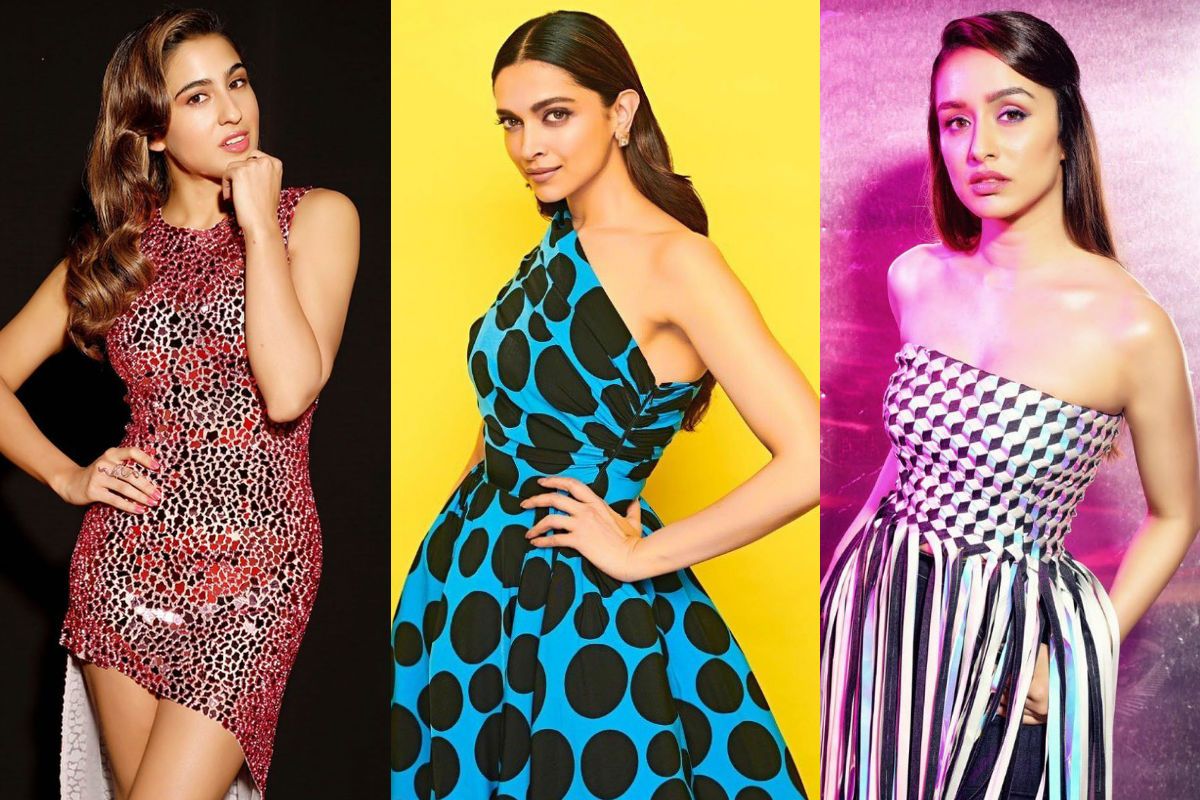 Shraddha Kapoor who shared the big screen with Sushant Singh Rajput in Chhichhore confessed that Sushant Singh Rajput used to consume drugs in his vanity van during the process of filming but she vehemently denies consuming anything of that sort. When the NCB questioned her about the party that SSR threw in his Pawana guesthouse, she stated that the party had just weed and alcohol; no drugs were present in the scene.
Deepika Padukone was questioned by NCB for 5 long hours where she accepted that the part related to WhatsApp group but denied drug consumption. NCB did not give the nuances of the interrogation.
Krishnma Prakash is the former manager of Deepika Padukone who was part of the WhatsApp group where procuring hash was discussed.
Sara Ali Khan's name got involved with this drug case when Rhea Chakroborty claimed that Sara Ali Khan used to consume drugs along with her and SSR. When interrogated Sara Ali Khan denied consuming drugs but revealed that she dated the late actor briefly during their "Kedarnath" Shoot.
Kshitij Prasad is a former producer of Dharmatic Entertainment – a sister concern of Dharma Productions was arrested in FIR 16/2020 of NCB Mumbai zonal unit. He was supposedly involved with the major drug peddlers of Mumbai region. When interrogated by NCB, Prasad stated that he only used to procure drugs for his own consumption.
Final Words
The Narcotics Control Bureau (NCB) released a statement saying that the interrogation and the answers of the actors cannot be revealed, it will be directly submitted in the court. "The actresses have denied taking drugs. We may serve them a summons for further questioning if we find new evidence. Their questioning is over for now," and that  they think there might be a  link between Shraddha Kapoor's and Sara Ali Khan's case. All the actors have denied using any form of drugs, they even went ahead to claim that they do not even indulge in the activity of smoking. The main aim of NCB is to bring down the "drug Nexus" that is functional in Bollywood.