Choked Review: Paisa Bolta Hai- A tale of a clogged sink and a clogged life
Netflix's new release Choked is a commentary on the middle-class struggles of a couple in Mumbai set in the backdrop of the demonetization period.
Cast: Saiyami Kher, Roshan Mathew, Amruta Subhash, Upendra Limaye
Directed by: Anurag Kashyap.
Written by: Nihit Bhav
Choked: Paisa Boltsa Hai- A Review
Set in a typical middle-class housing society in Mumbai with narrow staircases, old peeling off yellow walls, we discover the Pillai family and their neighbours. Sarita Pillai (Saiyami Kher) and her husband Sushant Pillai (Roshan Mathew) experience a disintegrating married life, where every morning begins with quarrels over the clogged sink and leads towards other issues. Their son, Sameer often proves to be the mediator in these fights.
All of the fights originate because Sarita is the single bread earner in the family and has to manage between her job at the bank, Sameer's education, and the household chores. Meanwhile, Sushant has failed to even keep up a single job and spends his time either playing carrom with the building folks or skipping chores. He also has to pay several people their dues and who have now, started to haunt Sarita.
One night Sarita finds several bundles of notes originating from their clogged drain and feels this to be a ray of hope in her life. She hides them secretly in places in her houses without telling anyone about it, even Sushant. While she continues to spend the newfound money for several activities, her fortune goes in shambles when the government announces demonetization.
The title quite explains the plight of Sarita in the storyline. She lives a life throttled by her unfulfilled desires of becoming a singer and is choked by the strained relationship with her husband. She is burdened with all the financial and social pressures of the family and has to single-handedly deal with it.
Choked begins as a story of shattered dreams and unfulfilled ambitions. It is about a couple living a mundane life and trying to make ends meet in this vast city of Mumbai. Thus, the first hour of the movie is well-paced and keeps you hooked with the background set up that will carve an image in our hearts.
Anurag Kashyap portrays the clear idea that how money proves to be a turning point in the life of any middle-class person and establishes an emotional connection. Sarita and her note bank, straight from the drain is her secret pathway to the joy that lasts for a short time, until the new subplot is induced i.e. demonetization.
We witness that while Sushant, like any other government supporter, applauds the demonetization move, Sarita has to face a new level of difficulty, both personally and professionally. She knew her woes as a bank cashier aren't going to diminish anytime soon, but her problems have multiplied due to the secret pile of notes which is now, nothing more than mere paper.
The issue with the movie is that we tend to lose the grip in the second half as it struggles to maintain the tempo it started with and eventually slows down. It keeps us wondering and ends on an uncoordinated note. The role of demonetization as a subplot is also questionable.
But one thing that Anurag effectively portrays is the strong political view and the vision of how the common man suffers the most with the demonetization act that barely achieved its purpose. This is creatively explained in the scene where an elderly woman pleads to Sarita for more money. Sarita replies, "Bank mein paisa milta hain, sympathy nahi. Unke haath jodiye jinko vote diya tha", clearly implying to plead to the people who imposed this act.
The one thing worth watching is the actors on screen and their commitment to character. Saiyami Kher wins the lead here with the quality portrayal of a middle-class wife burdened by family issues and unfulfilled dreams. With the strong-headed woman she is, she pulls off the anxious times of the character well.
Her husband, Sushant played by Roshan Mathew delivers the perfect picture of an insecure husband to give their relationship a realistic face. Their sync as a couple who is dealing through issues is on point. Amruta Shubhash and Rajshree Deshpande who play the neighbours have driven a powerful performance.
Choked Paisa Bolta Hai- A concluding verdict
 Choked is a classic representation by Anurag Kashyap of a middle-class setup, where people leave behind their dreams and aspirations to get choked amidst the battles of daily life. The film in several parts captures the metaphor between clogged drainage and a clogged life. It speaks volumes about the political system that shields the corrupt and only troubles the common man. Currently, streaming on Netflix, this is worth a watch.
Rafael Nadal Winning Yet Another French Open And Proving Why His King Of Clay
The Popularity of the Spanish sportsman, Rafael Nadal in the tennis world is well-known. His dominance over the French Open over all these years is also not new, since any seasons he has shown why he should be considered for the tag of greatness. In the 2020s French, Open Nadal delivered a clear dominant with scores 6-0, 6-2, 7-5, over Novak Djokovic. Djokovic praised Nadal by saying, "He keeps going. No holding him back, it seems like. It's amazing. I mean, I admire all his achievements"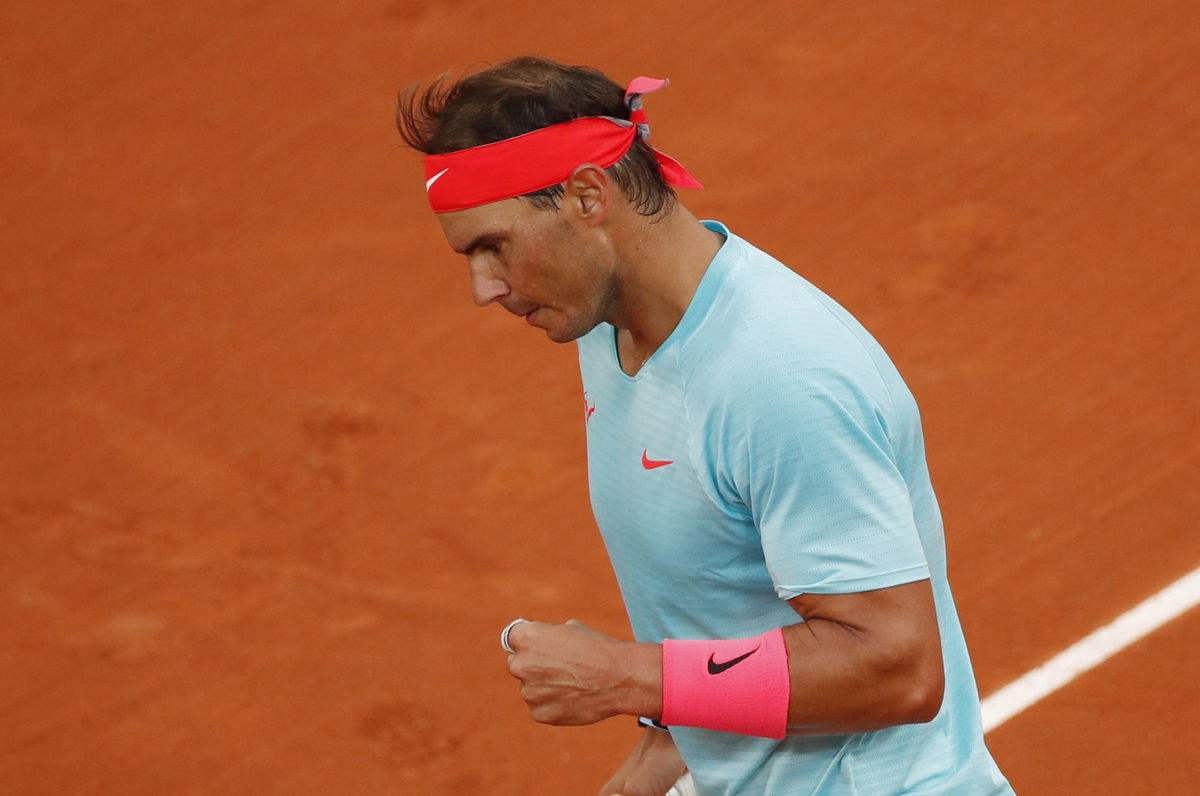 Reactions after the win
With these outstanding scores, he is now tied with Roger Federer at 20 major singles championships, which is more than any player achieved in the tennis history. Due to two back-to-back Knee surgeries Federer who is 39 years at the moment, sat out both the U.S. Open and French Open. But after Nadal's win he posted a congratulatory note on Instagram:
"I have always had the utmost respect for my friend Rafa as a person and as a champion. As my greatest rival over many years, I believe we have pushed each other to become better players," Federer began, ending with: "I hope 20 is just another step on the continuing journey for both of us. Well done, Rafa. You deserve it."
After the victory, Nadal himself commented that "(To) win here means everything to me, no? It's not the moment, honestly … (to) think today about the 20th," and went on to say,  "Roland Garros means everything to me. I spent, here, the most important moments — or most of the most important moments — in my tennis career, no doubt about that."
At the moment he is ranked second, after his French Win. But if Djokovic won this season then the trio, Federer, Nadal, and Djokovic will be standing at 20-19-18. But with Nadal's win, it brought him closer to break another historic record.
The record he has made is extraordinary and unbelievable but then there are certain factors that contribute to it. Nadal is known as the king of clays since his early childhood planning tennis. He plays best on the best on the red surface and Heavy topspin forehands, incredible defense and a position way behind the baseline make him undefeatable. Nadal is a left-handed player which benefits him immensely, maybe that is the reason behind several wins. His left-hand strikes give him certain unique angles that the opponent is often seen at a loss.
Final Words
Since he is playing from a very early age, he has sustained several injuries. One of the most severe ones was in his knees (Tendinitis). The specialists of the Tennis world have always pondered upon a singular thought: what would have Nadal achieved if he was free of pain and several injuries?
It is explicitly clear that the man was born to reign the Tennis Court while he plays. His fitness, strength, skills, and attitude that goes beyond the court boundary also contribute to his victory.