The Controversy Surrounding Kabir Singh
The recent release of a Bollywood movie 'Kabir Singh', which is a remake of the Telugu hit 'Arjun Reddy' has invited a fresh controversy. Shahid Kapoor (as Kabir Singh) plays the role of angry Surgeon (Medical student) and Kiara Advani (as Preeti) on the other side plays a role of his Junior in his college. The lead role's character in the movie is very angry, self-destructive and violent in nature. It has been criticized by many peoples over the internet for glorifying violence in the name of love and encouraging misogynistic nature.
The problem
There are several scenes in the movie that is controversial in many perspectives. Fans who love Shahid Kapoor were sharing their thoughts on Twitter that they don't like the character in the movie. In the movie, it is shown that Kabir Singh forces a girl to have sex with her and when she refused to do it, he shows her a knife and threatens her. This scene showed a violent side of the character and created a controversy. The question is how can a person be so violent?
Another scene in the movie is that Kabir Singh enters Preeti's classroom and says every Junior there that Preeti is his girl and warns every junior not to talk about her. Here, he acts like a goon and not care about anybody.
The response 
A reviewer wrote, "It's worrisome that #KabirSingh has so much of hype. How people can't see a misogynistic psycho with God complex and an abuser ?"
As the story goes on, the controversial scene keeps coming. In another scene, Kabir Singh and Preeti were riding on a bike, then they start kissing on moving the bike and they had an accident. After falling down, they stand again to kiss and their friends applaud them for this rather than questioning this disgusting action.
Singer Sona Mohapatra criticized the character and movie on Social Media and shared her thought. Sona tagged a reviewer and tweeted in the response of a tweet "& how can we keep such deeply disturbing, dark & dangerous politics 'aside'? Does the actor have no responsibility for choosing to play a part in a narrative that can set us back as a society? Is that all we have become? Creatures of ambition? #LetsTalk #India #KabirSingh."
Some critics and audience believe that this type of character brings negativity in the society and encourages happening of forced love among youngsters.
Another Controversy
Another controversial scene doesn't go well for doctors. After the marriage of her girlfriend Preeti with another man, Kabir Singh took heavy drugs and put his mental and physical health in deep trouble. As Kabir Singh was a surgeon, the doctors thought that this scene could bring all the doctors into a bad light. They filed a complaint against filmmakers to the Mumbai Police. According to Times Now, the doctors have also written a letter to the Central Health Minister, Information and Broadcasting Ministry, State Health Ministry, and the Censor Board of Film Certification to stop the screening of the film Kabir Singh.
According to the doctors, the movie presents a distorted image of the doctors.
The controversy with the movie is not ending, on the other side, the film is doing great at the box office, grossed approx 100 crores till Tuesday.
On this all controversies, Shahid Kapoor said, "Acting is about being honest. Letting people dislike you sometimes. It's okay. It's important."
Rafael Nadal Winning Yet Another French Open And Proving Why His King Of Clay
The Popularity of the Spanish sportsman, Rafael Nadal in the tennis world is well-known. His dominance over the French Open over all these years is also not new, since any seasons he has shown why he should be considered for the tag of greatness. In the 2020s French, Open Nadal delivered a clear dominant with scores 6-0, 6-2, 7-5, over Novak Djokovic. Djokovic praised Nadal by saying, "He keeps going. No holding him back, it seems like. It's amazing. I mean, I admire all his achievements"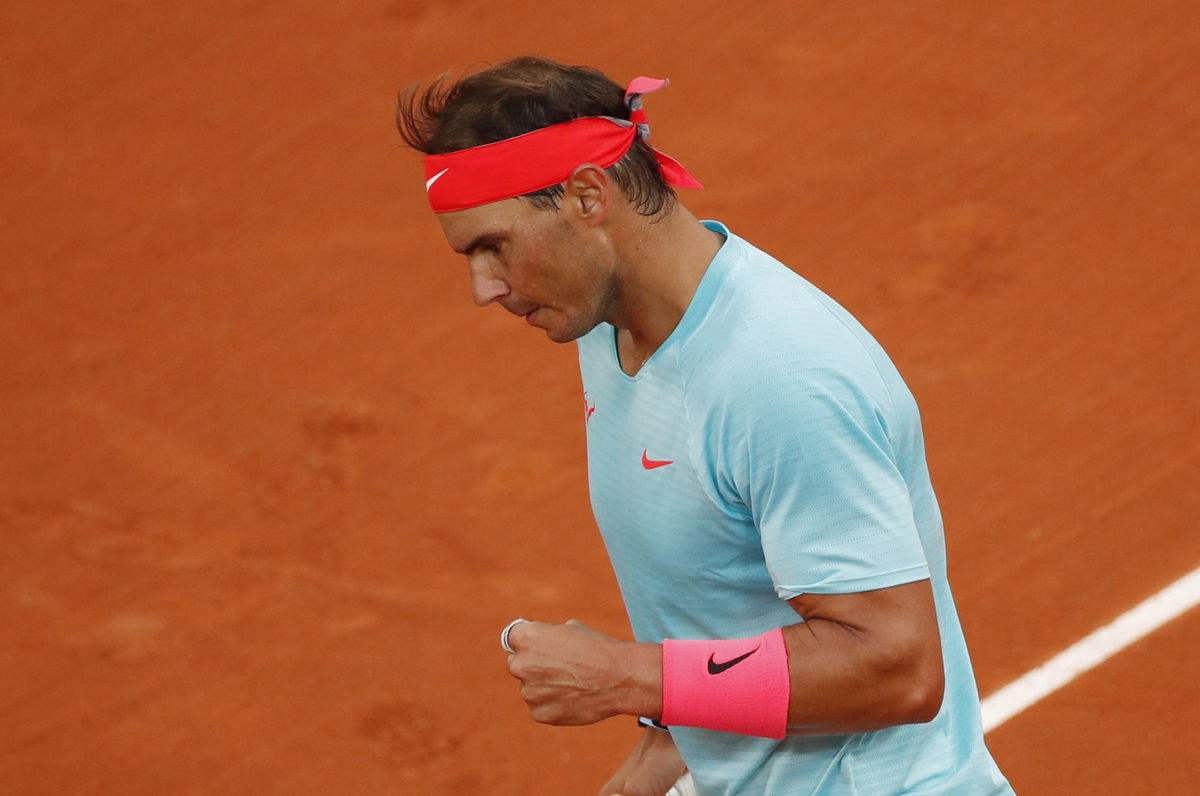 Reactions after the win
With these outstanding scores, he is now tied with Roger Federer at 20 major singles championships, which is more than any player achieved in the tennis history. Due to two back-to-back Knee surgeries Federer who is 39 years at the moment, sat out both the U.S. Open and French Open. But after Nadal's win he posted a congratulatory note on Instagram:
"I have always had the utmost respect for my friend Rafa as a person and as a champion. As my greatest rival over many years, I believe we have pushed each other to become better players," Federer began, ending with: "I hope 20 is just another step on the continuing journey for both of us. Well done, Rafa. You deserve it."
After the victory, Nadal himself commented that "(To) win here means everything to me, no? It's not the moment, honestly … (to) think today about the 20th," and went on to say,  "Roland Garros means everything to me. I spent, here, the most important moments — or most of the most important moments — in my tennis career, no doubt about that."
At the moment he is ranked second, after his French Win. But if Djokovic won this season then the trio, Federer, Nadal, and Djokovic will be standing at 20-19-18. But with Nadal's win, it brought him closer to break another historic record.
The record he has made is extraordinary and unbelievable but then there are certain factors that contribute to it. Nadal is known as the king of clays since his early childhood planning tennis. He plays best on the best on the red surface and Heavy topspin forehands, incredible defense and a position way behind the baseline make him undefeatable. Nadal is a left-handed player which benefits him immensely, maybe that is the reason behind several wins. His left-hand strikes give him certain unique angles that the opponent is often seen at a loss.
Final Words
Since he is playing from a very early age, he has sustained several injuries. One of the most severe ones was in his knees (Tendinitis). The specialists of the Tennis world have always pondered upon a singular thought: what would have Nadal achieved if he was free of pain and several injuries?
It is explicitly clear that the man was born to reign the Tennis Court while he plays. His fitness, strength, skills, and attitude that goes beyond the court boundary also contribute to his victory.