Dil Bechara Review: A Special Movie Of Most Special Actor
Recently, Sushant Singh Rajput's final movie Dil Bechara got released on Disney + Hotstar. The fans had been waiting for so long for this moment and now that it is out, it was declared the most-watched movie on OTT platform in a day. Sushant's acting has made each and every viewer laugh and cry at the same time. The movie has been the top-rated movie on IMDb. Let us have a detailed review of the movie.
Cast: Sushant Singh Rajput, Sanjana Sanghi, Saif Ali Khan, Sahil Vaid, Swastika Mukherjee, Sunit Tandon, Saswata Chatterjee
Director: Mukesh Chhabra
Music: A.R. Rehman
Dil Bechara, a Bollywood movie based on John Green's Bestseller 'The Fault In Our Star'. The book was a YA novel based on the story of two teenagers falling in love. But the difference is made by Cancer, which differentiates this love story from others. The novel was recreated into a Hollywood movie with the same name starring Ansel Elgort and Shailene Woodley in the year 2014. Dil Bechara has been created on a similar plot with a thought, "What if those teenagers were Indians?"
'Ek Tha Raja, Ek Thi Rani. Dono Mar Gye Khatam Kahani'
Those who have read Green's novel or watched the Hollywood movie must have already been aware of the melancholy the plot deals with. But even those who are watching the movie for the first time would also be dealing with similar thoughts after watching the movie. Dil Bechara talks of the issue of a serious disease in teen years of life and tries to supplement it with love, fun, adventure and melancholy. The movie is a rollercoaster ride.
Kizie and Manny are the main characters of the movie. While Kizie has thyroid cancer, Manny had osteosarcoma. The story revolves around their evolution towards acceptance and love. What lights up the movie is their Paris trip together. The movie has been rated 9.8/10 on IMDb. Even IMDb website was frozen for around an hour as a lot of people rushed together to rate the movie on the platform.
Dil Bechara has been released on Disney + Hoststar. The movie has been made free to watch on the platform so that more and more fans can watch it. People are embracing the movie with so much love that social media is flooded with positive reviews and comments full of love and support. After the demise of Sushant Singh Rajput, fans had been demanding for his last movie to be released on a big screen but due to COVID crisis, the movie was released on a digital platform. However, the movie still successfully earned positive reviews from the audience.
A few days back, Ansel Elgort and Shailene Woodley were seen tweeting on Twitter that they would be watching the movie together. Not only this, but a lot of people from countries other than India are also demanding to watch the movie. We hope the movie will soon be released on a global platform and come out as a Global Hit.
The movie would have been released much earlier than this but could not be released due to ongoing MeToo allegations on director Mukesh Chhabra. Due to this reason, the movie has been released now.
The acting of Sanjana and Sushant are commendable. Sushant's smile has been the most attractive part of the movie. However, fans soon realized that just like a last letter of Manny to Kizie, the movie has also been the last memory of Sushant. But for sure, he will always remain in our hearts.
Recently, Sajana Saghi also opened up after the release of the movie and shared how she and Sushant used to share a special bond during the shooting of the movie. The fans missing Sushant felt his presence not only on the screen but also in their heart. You watch movies but Dil Bechara is not a movie you will watch, you will feel it.
Rafael Nadal Winning Yet Another French Open And Proving Why His King Of Clay
The Popularity of the Spanish sportsman, Rafael Nadal in the tennis world is well-known. His dominance over the French Open over all these years is also not new, since any seasons he has shown why he should be considered for the tag of greatness. In the 2020s French, Open Nadal delivered a clear dominant with scores 6-0, 6-2, 7-5, over Novak Djokovic. Djokovic praised Nadal by saying, "He keeps going. No holding him back, it seems like. It's amazing. I mean, I admire all his achievements"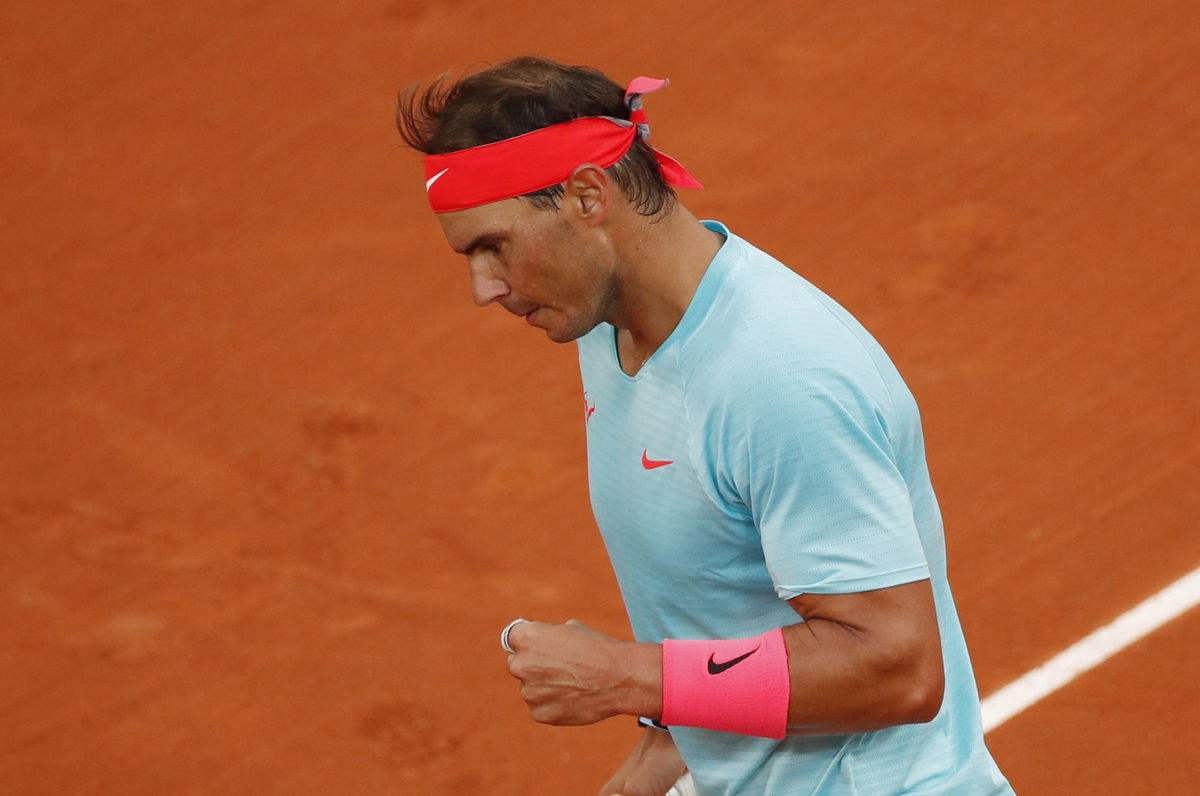 Reactions after the win
With these outstanding scores, he is now tied with Roger Federer at 20 major singles championships, which is more than any player achieved in the tennis history. Due to two back-to-back Knee surgeries Federer who is 39 years at the moment, sat out both the U.S. Open and French Open. But after Nadal's win he posted a congratulatory note on Instagram:
"I have always had the utmost respect for my friend Rafa as a person and as a champion. As my greatest rival over many years, I believe we have pushed each other to become better players," Federer began, ending with: "I hope 20 is just another step on the continuing journey for both of us. Well done, Rafa. You deserve it."
After the victory, Nadal himself commented that "(To) win here means everything to me, no? It's not the moment, honestly … (to) think today about the 20th," and went on to say,  "Roland Garros means everything to me. I spent, here, the most important moments — or most of the most important moments — in my tennis career, no doubt about that."
At the moment he is ranked second, after his French Win. But if Djokovic won this season then the trio, Federer, Nadal, and Djokovic will be standing at 20-19-18. But with Nadal's win, it brought him closer to break another historic record.
The record he has made is extraordinary and unbelievable but then there are certain factors that contribute to it. Nadal is known as the king of clays since his early childhood planning tennis. He plays best on the best on the red surface and Heavy topspin forehands, incredible defense and a position way behind the baseline make him undefeatable. Nadal is a left-handed player which benefits him immensely, maybe that is the reason behind several wins. His left-hand strikes give him certain unique angles that the opponent is often seen at a loss.
Final Words
Since he is playing from a very early age, he has sustained several injuries. One of the most severe ones was in his knees (Tendinitis). The specialists of the Tennis world have always pondered upon a singular thought: what would have Nadal achieved if he was free of pain and several injuries?
It is explicitly clear that the man was born to reign the Tennis Court while he plays. His fitness, strength, skills, and attitude that goes beyond the court boundary also contribute to his victory.