Diljit Dosanjh showed love for Ivanka Trump
Actor and singer Diljit Dosanjh's love for famous ladies is still going strong. In a new Instagram post, Diljit showed his fans a glimpse into his trip to Taj Mahal with Ivanka Trump and told them how she was after his life to take her out. Even Ivanka decided to get in on the fun, becoming the first one of those famous ladies to actually reply to his comments.
Diljit's hilarious post shows him photoshopped on Ivanka's picture from the Taj Mahal. The First Daughter had joined her father and US President Donald Trump for a trip to the iconic wonder of the world last week.
In the photo, Diljit is seen sitting on a bench in front of the Taj Mahal with Ivanka by his side. While she is all graceful in her pose, Diljit's superimposed pic show him manspreading all over the bench. "Me & Ivanka Piche hee Pey Gaee Kehndi Taj Mahal Jana Taj Mahal Jana..#tajmahal Mai Fer Ley Geya Hor Ki Karda (She was after my life to take her to Taj Mahal. So I took her, what else could I have done?)," he captioned the post.
 Ivanka also could not resist reposting his tweet. "Thank you for taking me to the spectacular Taj Mahal, @diljitdosanjh! It was an experience I will never forget," she wrote in a tweet. Diljit replied, "OMG Athithi devo bhava Thnx @IvankaTrump I Tried Explaining Everybody that it's not a Photoshop See You Soon … Next Visit LUDHIANA For Sure. HUN KARO GAL (Who was saying what now?)."
US President Donald Trump's daughter Ivanka Trump is a sport, and she proved it with her sense of humour on Sunday evening.
The 30-year-old Advisor to POTUS (President of the United States) took to Twitter to thank the Punjabi singer Diljit Dosanjh who had posted an image where he photoshopped himself next to Ivanka during her Taj Mahal visit. She wrote, "It was an experience I will not forget!"
In his earlier tweet, alongside the photoshopped picture, Dosanjh jokingly had said that he took Ivanka to visit the monument because she kept insisting, and he had t
His post received some equally funny comments. One wrote how Trump would not allow him entry into the UK after this. Diljit corrected them that Trump is the President of US and not UK. Another wrote, "Donald Trump wants to know your location." To which, Diljit proudly and fearlessly wrote, "India."
This is not the first time that Diljit Dosanjh has given his heart to a famous western celebrity. He harboured a long time crush for makeup mogul Kylie Jenner and even left comments in Punjabi on her Instagram posts. When she became a mom, he set his eyes on Wonder Woman star Gal Gadot instead. On a picture of her prepping food in her kitchen he wrote, "Acha Gal Sunn… Aj Gobi wale Pranthe Bana li.. Daee Mai Fadh Ley Aunga (Listen, make cauliflower parathas tonight. I'll get the curd on my way home)."
Diljit Dosanjh's last film, Good Newwz was a hit at the box office. He starred in the film with Kiara Advani, Akshay Kumar and Kareena Kapoor Khan. He will next be seen in Suraj Pe Mangal Bhari with Manoj Bajpayee and Fatima Sana Shaikh.
The movie is a family comedy and revolves around a few quirky characters. The film set in the '90s has been directed by Abhishek Sharma.
'Good Newwz' of Diljit Dosanjh picks a contemporary urban story with characters that will appeal to modern mindsets, and crafts a conventional entertainer out of it without resorting to cliches. A good comedy does more than make you smile. It keeps you hooked till the very end, even though you may know what's coming.
The good news about Akshay Kumar's latest release is it fulfils that above precondition. It's cheesy and predictable, but "Good Newwz" balances its drama with plenty of laugh-out-loud moments to keep a constant stream of humour coming in, and never straying from its core plot. If the entire plot had practically become obvious from the trailer, the film still manages to keep you engaged until the very last frame through a near-runtime of two hours and 15 minutes.
Read More:Thappad:A Simplistic Story
Rafael Nadal Winning Yet Another French Open And Proving Why His King Of Clay
The Popularity of the Spanish sportsman, Rafael Nadal in the tennis world is well-known. His dominance over the French Open over all these years is also not new, since any seasons he has shown why he should be considered for the tag of greatness. In the 2020s French, Open Nadal delivered a clear dominant with scores 6-0, 6-2, 7-5, over Novak Djokovic. Djokovic praised Nadal by saying, "He keeps going. No holding him back, it seems like. It's amazing. I mean, I admire all his achievements"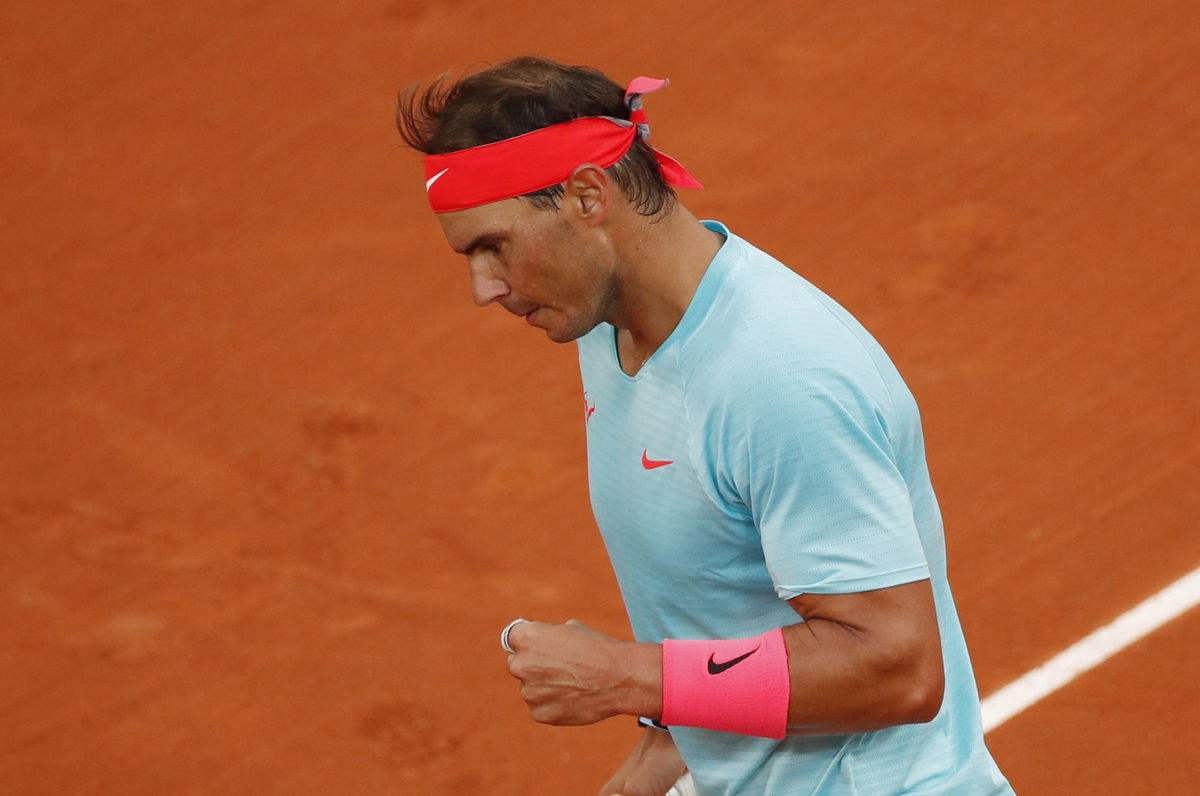 Reactions after the win
With these outstanding scores, he is now tied with Roger Federer at 20 major singles championships, which is more than any player achieved in the tennis history. Due to two back-to-back Knee surgeries Federer who is 39 years at the moment, sat out both the U.S. Open and French Open. But after Nadal's win he posted a congratulatory note on Instagram:
"I have always had the utmost respect for my friend Rafa as a person and as a champion. As my greatest rival over many years, I believe we have pushed each other to become better players," Federer began, ending with: "I hope 20 is just another step on the continuing journey for both of us. Well done, Rafa. You deserve it."
After the victory, Nadal himself commented that "(To) win here means everything to me, no? It's not the moment, honestly … (to) think today about the 20th," and went on to say,  "Roland Garros means everything to me. I spent, here, the most important moments — or most of the most important moments — in my tennis career, no doubt about that."
At the moment he is ranked second, after his French Win. But if Djokovic won this season then the trio, Federer, Nadal, and Djokovic will be standing at 20-19-18. But with Nadal's win, it brought him closer to break another historic record.
The record he has made is extraordinary and unbelievable but then there are certain factors that contribute to it. Nadal is known as the king of clays since his early childhood planning tennis. He plays best on the best on the red surface and Heavy topspin forehands, incredible defense and a position way behind the baseline make him undefeatable. Nadal is a left-handed player which benefits him immensely, maybe that is the reason behind several wins. His left-hand strikes give him certain unique angles that the opponent is often seen at a loss.
Final Words
Since he is playing from a very early age, he has sustained several injuries. One of the most severe ones was in his knees (Tendinitis). The specialists of the Tennis world have always pondered upon a singular thought: what would have Nadal achieved if he was free of pain and several injuries?
It is explicitly clear that the man was born to reign the Tennis Court while he plays. His fitness, strength, skills, and attitude that goes beyond the court boundary also contribute to his victory.