Dolly Kitty Aur Who Chamakte Sitare: A Movie Review
Alankrita Shrivastava needs no introduction, her Lipstick Under my Burkha gained lot of positive feedback and rightly so. This year she came with a Netflix release this time, Dolly Kitty Aur Who Chamakte Sitare which written and directed by her.
Dolly's (Konkona Sen Sharma) life seems to be picture-perfect from the outside. She lives in a small apartment with her husband and two children and like any other middle-class family is playing EMI's for another apartment. The monotonous life takes a turn with the entry of Kajal ( Bhumi Pednekar) who came to live with her Cousin. She shifted from Bihar and took a job in a dating app company. Through this job she meets Pradeep (Vikrant Massey) and falls in love with him which leads to a lot of complications. Even cracks seem to appear in the Dolly's house with the appearance of Kitty.
Plot, Cast And Review
The movie addresses a plethora of stereotypical notions that needs to be addressed. It addresses the issue of female desire, to be more specific, female carnal desires. It criticizes the notion of "pure" women which is created by the nation where the women in the society must follow strict societal norms to maintain her purity. One such thing is female sexuality, they are taught to represses it. The movie also exposes the hypocrisy that is prevalent in the society and the many layers of repression that does not allow women to act according to their own accord. The same situation when applied to men can always be ruled out with the classic phrase- "Boys will be boys", so much for equality.
The film is packed with other references to contemporary situation that is extremely prevalent. We see saffron clad goondas targeting people who talk about liberation and want to bring a change; they are also the ones who are quick to shut down more progressive ideas. It also paints a picture of the present job market; people like Dolly and Kitty are involved in jobs which provide no security and are typically a means to end. A situation that most of the audience will relate to.
Konkona Sen Sharma has always been a prenominal actor and she does the role of Dolly justice so does Pednekar (kitty). The supports actors like Vikrant Massey (Pradeep), Aamir Bashir (Dolly's husband), Amol Parashar (the delivery executive) and Kubra Sait ( Sazia) performs beautifully on the screen. When the cast is all put together, they all put up a phenomenal performance. Even though the plot and events were quite predictable, the execution was well planned and kept the audience engaged throughout the film.
It must be said that Dolly Kitty Aur Who Chamakte Sitare is a bold attempt made by shrivastava, but it is not surprising seeing her previous movie, Lipstick Under My Burkha. In more than one sense the recent movie seems like the follow- up of the previous one as that too spoke about some critical issues.  The new release gives voice to the women and raises the feminist bar.
Rafael Nadal Winning Yet Another French Open And Proving Why His King Of Clay
The Popularity of the Spanish sportsman, Rafael Nadal in the tennis world is well-known. His dominance over the French Open over all these years is also not new, since any seasons he has shown why he should be considered for the tag of greatness. In the 2020s French, Open Nadal delivered a clear dominant with scores 6-0, 6-2, 7-5, over Novak Djokovic. Djokovic praised Nadal by saying, "He keeps going. No holding him back, it seems like. It's amazing. I mean, I admire all his achievements"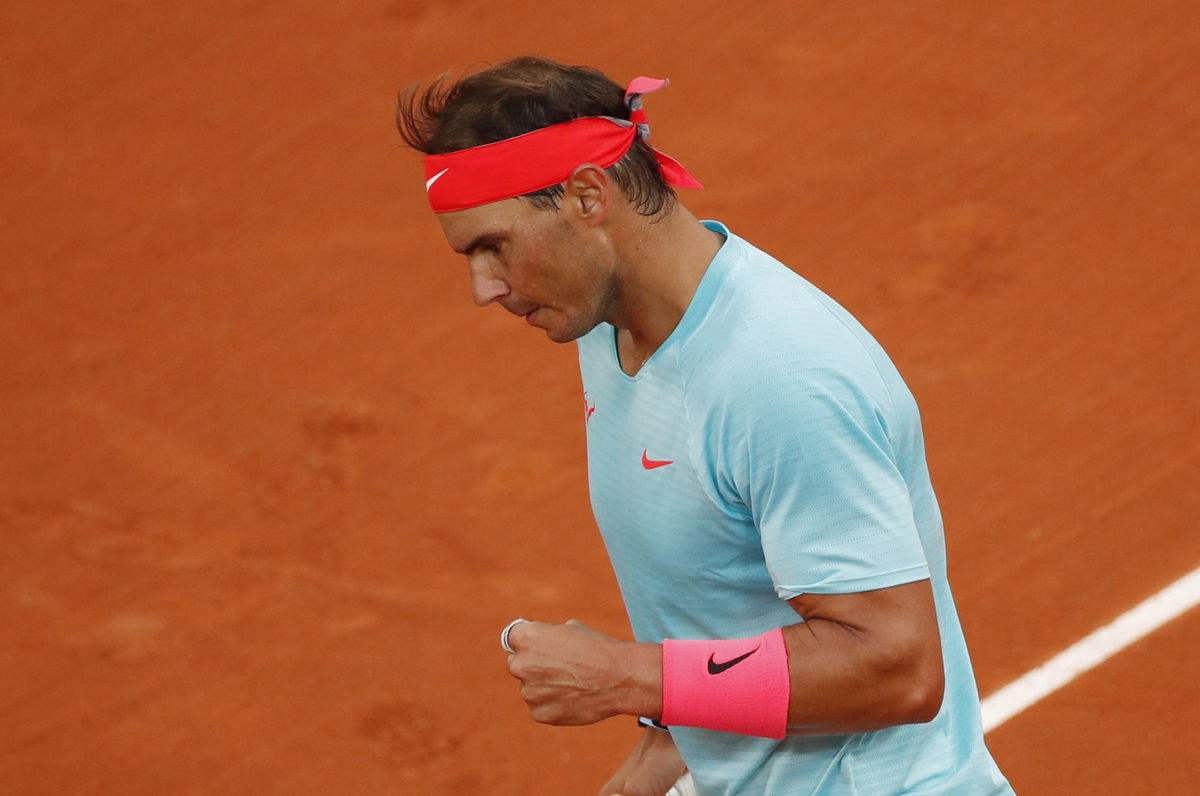 Reactions after the win
With these outstanding scores, he is now tied with Roger Federer at 20 major singles championships, which is more than any player achieved in the tennis history. Due to two back-to-back Knee surgeries Federer who is 39 years at the moment, sat out both the U.S. Open and French Open. But after Nadal's win he posted a congratulatory note on Instagram:
"I have always had the utmost respect for my friend Rafa as a person and as a champion. As my greatest rival over many years, I believe we have pushed each other to become better players," Federer began, ending with: "I hope 20 is just another step on the continuing journey for both of us. Well done, Rafa. You deserve it."
After the victory, Nadal himself commented that "(To) win here means everything to me, no? It's not the moment, honestly … (to) think today about the 20th," and went on to say,  "Roland Garros means everything to me. I spent, here, the most important moments — or most of the most important moments — in my tennis career, no doubt about that."
At the moment he is ranked second, after his French Win. But if Djokovic won this season then the trio, Federer, Nadal, and Djokovic will be standing at 20-19-18. But with Nadal's win, it brought him closer to break another historic record.
The record he has made is extraordinary and unbelievable but then there are certain factors that contribute to it. Nadal is known as the king of clays since his early childhood planning tennis. He plays best on the best on the red surface and Heavy topspin forehands, incredible defense and a position way behind the baseline make him undefeatable. Nadal is a left-handed player which benefits him immensely, maybe that is the reason behind several wins. His left-hand strikes give him certain unique angles that the opponent is often seen at a loss.
Final Words
Since he is playing from a very early age, he has sustained several injuries. One of the most severe ones was in his knees (Tendinitis). The specialists of the Tennis world have always pondered upon a singular thought: what would have Nadal achieved if he was free of pain and several injuries?
It is explicitly clear that the man was born to reign the Tennis Court while he plays. His fitness, strength, skills, and attitude that goes beyond the court boundary also contribute to his victory.