Dutee Chand's Recent Facebook Post Gave Way To A Controversy
Recently, National Champion and India's Fastest Woman Dutee Chand uploaded a post to the Facebook including pictures of her BMW with a caption that she wants to sell her BMW. She took down the post but soon it caused havoc over social media platforms. A statement made by Dutee led to a flood of tweets and reactions by people. Let us see the whole matter.
The reason was given by Dutee Chand to sell her BMW
As the reasons for selling the car, she said that she since always wanted to ride a BMW and got the opportunity to buy it after she got Rs. 3 Crore for her achievement in Asian Games. But her present financial condition is not fine and she is not able to continue with her fitness training for Tokyo Olympics. She also said that she was not able to get any sponsors due to COVID-19 as according to her, her money has exhausted. So, the last option left with her is to sell her car. Even Odisha Government has made it clear in a press release that they have paid Rs. 3 Crore to the 24-year-old athlete after her Asian Games achievements.
Controversies over her statement
Soon Dutee Chand's post became viral before it was deleted. After the reasons specified her according to reported media, people began to rant her on social media. A lot of people called it her publicity stunt. They said that Dutee had enough money to finance her but all she did was just to receive limelight. At this, Dutee Chand came out and said that she is very unhappy with such comments. She also released a press statement on Wednesday.
She accused the media of misinterpreting her language. She also said that her KIIT Academy and Odisha Government had always supported her but she did not want to burden them. She also remarked that she never said that she wanted to sell her car to maintain her finances for fitness training. But she also made a point by saying that it is undeniable fact that her training is very expensive and she would be happy if the money she gets by selling her BMW would be diverted towards her training. Dutee Chand said that she always loved luxurious cars but maintaining them is a costly matter and she considered it spendthrift on her part. According to her, a car can be bought when she would receive money from the government, post-COVID crisis.
Dutee Chand expressed her grief over people showing much interest in her personal life and dragging her personal issues into all this. She requested everyone to not comment over her personal life, family matters, state government and her alma-mater.
Even after Dutee's statements, many people were expressing their different views over social media. Some were supporting her while many were still calling it her publicity stunt and a way of attaining publicity. But after all this, currently, things are taking a peaceful turn and there is hush on social media platform regarding this matter.
Rafael Nadal Winning Yet Another French Open And Proving Why His King Of Clay
The Popularity of the Spanish sportsman, Rafael Nadal in the tennis world is well-known. His dominance over the French Open over all these years is also not new, since any seasons he has shown why he should be considered for the tag of greatness. In the 2020s French, Open Nadal delivered a clear dominant with scores 6-0, 6-2, 7-5, over Novak Djokovic. Djokovic praised Nadal by saying, "He keeps going. No holding him back, it seems like. It's amazing. I mean, I admire all his achievements"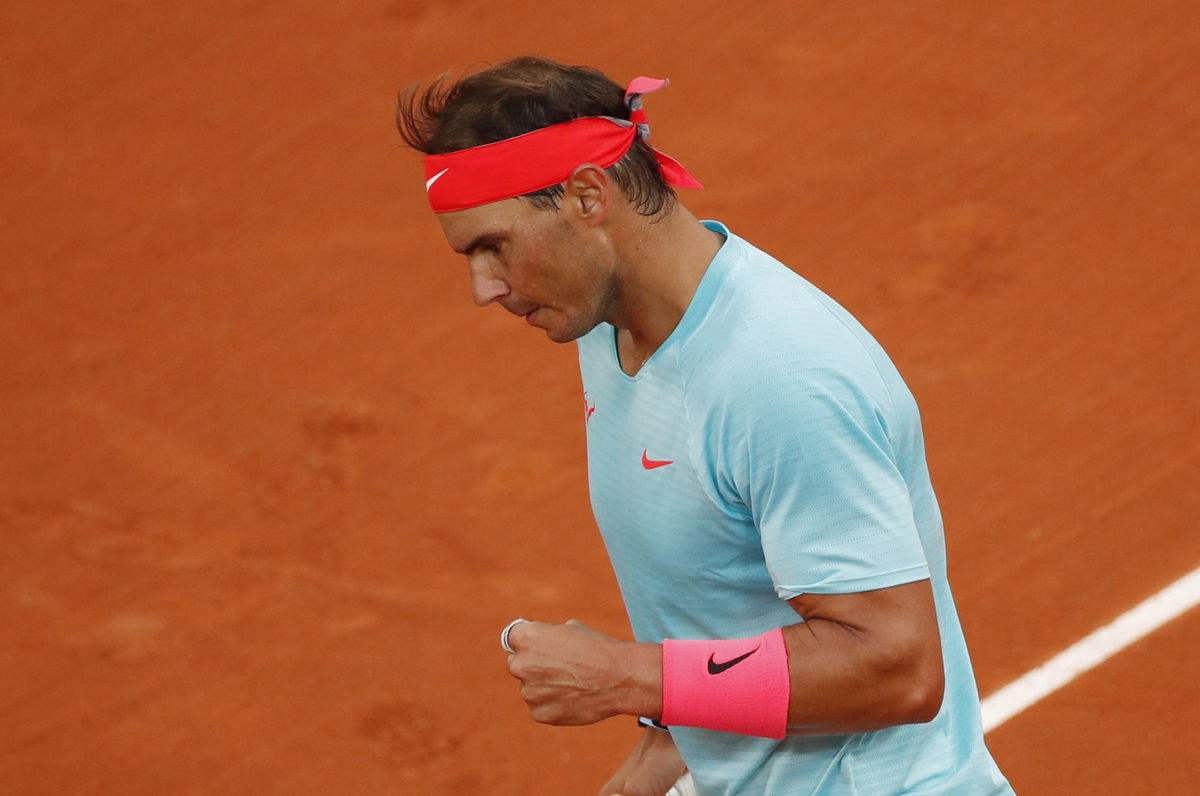 Reactions after the win
With these outstanding scores, he is now tied with Roger Federer at 20 major singles championships, which is more than any player achieved in the tennis history. Due to two back-to-back Knee surgeries Federer who is 39 years at the moment, sat out both the U.S. Open and French Open. But after Nadal's win he posted a congratulatory note on Instagram:
"I have always had the utmost respect for my friend Rafa as a person and as a champion. As my greatest rival over many years, I believe we have pushed each other to become better players," Federer began, ending with: "I hope 20 is just another step on the continuing journey for both of us. Well done, Rafa. You deserve it."
After the victory, Nadal himself commented that "(To) win here means everything to me, no? It's not the moment, honestly … (to) think today about the 20th," and went on to say,  "Roland Garros means everything to me. I spent, here, the most important moments — or most of the most important moments — in my tennis career, no doubt about that."
At the moment he is ranked second, after his French Win. But if Djokovic won this season then the trio, Federer, Nadal, and Djokovic will be standing at 20-19-18. But with Nadal's win, it brought him closer to break another historic record.
The record he has made is extraordinary and unbelievable but then there are certain factors that contribute to it. Nadal is known as the king of clays since his early childhood planning tennis. He plays best on the best on the red surface and Heavy topspin forehands, incredible defense and a position way behind the baseline make him undefeatable. Nadal is a left-handed player which benefits him immensely, maybe that is the reason behind several wins. His left-hand strikes give him certain unique angles that the opponent is often seen at a loss.
Final Words
Since he is playing from a very early age, he has sustained several injuries. One of the most severe ones was in his knees (Tendinitis). The specialists of the Tennis world have always pondered upon a singular thought: what would have Nadal achieved if he was free of pain and several injuries?
It is explicitly clear that the man was born to reign the Tennis Court while he plays. His fitness, strength, skills, and attitude that goes beyond the court boundary also contribute to his victory.