Top Evergreen Classic Melodies You Can Listen Anytime
Crediting Bollywood for introducing only must-watch movies is not fair when we know Bollywood has also introduced some of the timeless and evergreen classic melodies which we can listen to any time. These melodies have been appreciated by the Indian public as a whole. Evergreen old classic melodies also form a part of this list as they are timeless and exquisite pieces of art. This list will include new as well as old songs which are adorned by the public at large. Let us have a look at list os some of the all-time favourite evergreen songs of Bollywood:
Kun Faya Kun
Kun Faya Kun is one of the most favourite songs of almost every Indian. It was released in 2011 as part of movie Rockstar. The song was performed by eminent artists like A.R. Rehman, Mohit Chauhan and Javed Ali. The melody is one of the best Sufi songs of Bollywood. It has been written by Irshad Kamil and composed by A.R. Rehman. The song was not only praised for its music and vocal presentation but it was also praised for its beautiful and spiritual lyrics. Even after nine years of its release, the song is one of the most famous Sufi songs of Bollywood anytime.
Chalte Chalte
Chalte Chalte is a very famous Bollywood song of Pakeezah movie. It was released in the year 1972. The song has been sung by the most famous female vocalist, Lata Mangeshkar. The song was written by Kaif Azmi and was praised for beautiful vocals of Lata Ji as well as music and catchy beats. The song is also famous for a beautiful dance performance in its music video. Even today, the beats of the songs are equally catchy as the way they were in 1972.
Kabhi Kabhi Mere Dil Mein
Kabhi Kabhi Mere Dil Mein is the golden melody which almost every Indian has adored once in their lifetime. It is such a timeless song which suits every occasion. It was sung by Lata Mangeshkar and Mukesh. The song was a huge hit then and even today it quite a popularity. Its popularity can be estimated from the point that most of the singers have released their versions of this song. But the original version is still the hearts of listeners.
Lag Jaa Gale
Lag Jaa Gale was released in the year 1983 as a part of Who Jo Hasin movies. The song is sung by Lata Mangeshkar. It is a timeless melody which is appreciated every time one listens to. Just like Kabhi Kabhi Mere Dil Mein, Lag Jaa Gale has also been sung by different artists in their voices and versions. Many male and female vocalists have tried this song but the original melody is evergreen.
Agar Tum Saath Ho
Agar Tum Saath Ho is one of the songs which came into limelight for beautiful coordination between symphony and lyrics. It was released in 2015 as part of Tamasha movie.  It has been sung by Arjit Singh and Alka Yagnik. The song is in itself an elegant piece which topped the charts on its release. Even today, the song is as famous as it was in 2015.
Bollywood Music has been an integral part of our lives. These were a few songs from the melodious treasure of Bollywood. These songs are beautiful and welcomed anytime irrespective of the time of their release.
Rafael Nadal Winning Yet Another French Open And Proving Why His King Of Clay
The Popularity of the Spanish sportsman, Rafael Nadal in the tennis world is well-known. His dominance over the French Open over all these years is also not new, since any seasons he has shown why he should be considered for the tag of greatness. In the 2020s French, Open Nadal delivered a clear dominant with scores 6-0, 6-2, 7-5, over Novak Djokovic. Djokovic praised Nadal by saying, "He keeps going. No holding him back, it seems like. It's amazing. I mean, I admire all his achievements"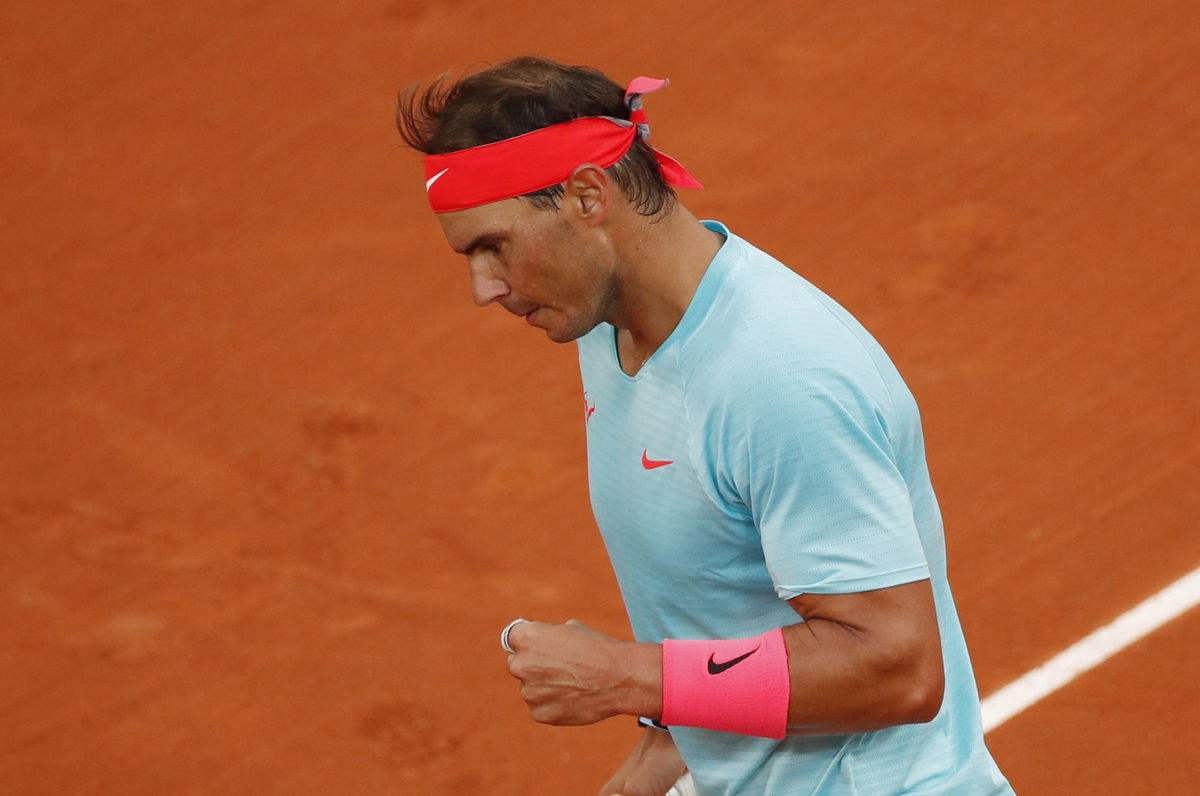 Reactions after the win
With these outstanding scores, he is now tied with Roger Federer at 20 major singles championships, which is more than any player achieved in the tennis history. Due to two back-to-back Knee surgeries Federer who is 39 years at the moment, sat out both the U.S. Open and French Open. But after Nadal's win he posted a congratulatory note on Instagram:
"I have always had the utmost respect for my friend Rafa as a person and as a champion. As my greatest rival over many years, I believe we have pushed each other to become better players," Federer began, ending with: "I hope 20 is just another step on the continuing journey for both of us. Well done, Rafa. You deserve it."
After the victory, Nadal himself commented that "(To) win here means everything to me, no? It's not the moment, honestly … (to) think today about the 20th," and went on to say,  "Roland Garros means everything to me. I spent, here, the most important moments — or most of the most important moments — in my tennis career, no doubt about that."
At the moment he is ranked second, after his French Win. But if Djokovic won this season then the trio, Federer, Nadal, and Djokovic will be standing at 20-19-18. But with Nadal's win, it brought him closer to break another historic record.
The record he has made is extraordinary and unbelievable but then there are certain factors that contribute to it. Nadal is known as the king of clays since his early childhood planning tennis. He plays best on the best on the red surface and Heavy topspin forehands, incredible defense and a position way behind the baseline make him undefeatable. Nadal is a left-handed player which benefits him immensely, maybe that is the reason behind several wins. His left-hand strikes give him certain unique angles that the opponent is often seen at a loss.
Final Words
Since he is playing from a very early age, he has sustained several injuries. One of the most severe ones was in his knees (Tendinitis). The specialists of the Tennis world have always pondered upon a singular thought: what would have Nadal achieved if he was free of pain and several injuries?
It is explicitly clear that the man was born to reign the Tennis Court while he plays. His fitness, strength, skills, and attitude that goes beyond the court boundary also contribute to his victory.