Evergrowing Game of TikTok Online
TikTok Online is aimed "to capture and present all the world's creativity, knowledge, and precious life moments, directly from the mobile phone. TikTok enables the people to be a creator, and encourages their users to share their passion and creative expression through their videos."
In doing so, the TikTok online website competes with all the big industry giants like YouTube, Instagram, and Facebook that have either the backing of Google or Facebook.
What helps TikTok stand out among the competitors is that it's more of an entertainment platform, instead of a lifestyle platform. And what makes it so attractive is that practically anyone can become a content provider to this app because of the simplicity of using the app. That's why it appeals to so many content creators around the world.
The list hasn't changed much since last year and YouTube is still the most downloaded app on the list in the Apple App Store. However, TikTok jumped 12 places ahead and secured the fourth position this year.
With over a billion active monthly users, the report also clearly shows us that the popularity of the short video sharing app is still increasing among the masses. This also makes the app unique among people to break Facebook's monopoly over social media apps.
The Viral short-video platform TikTok website has also been accused of preventing videos of users with special disabilities to get the same outreach as other users.
According to Business Insider, to completely transform its image as a Chinese app, TikTok online is looking to rebrand itself in the US market.
To counter the TikTok's popularity, Facebook is testing similar features on Instagram. Recently, Facebook also released a tool in Brazil called Reels that let users make 15-second video clips with music which can also be shared in stories feed.
According to First Post, this is also being done to prevent cyber-bullying against people who belong to the LGBT community or are simply overweight.
Though the idea was absolutely right, the implementation has been all over the globe with users complaining about this haphazard move, which will give rise to more differences.
Although TikTok's algorithm says that any form of viral content gets spread across the entire platform, the new policy will also prevent that from happening for users in the above-mentioned category.
Through this category called 'Auto R', videos that are bound to become a subject of bullying will not appear on the 'For You' feed.
This will be the default setting for all the special users going forward.
Despite the top management which is trying to prevent bullying, the move is discriminatory to all the disabled people since only the victims are being punished in this scenario.
By denying the exposure, TikTok is being unfair to a big chunk of its user base.
Ever since it was launched in India and across the Asian markets, the app has been embroiled in one controversy after the another.
This one comes as a shocker for people who are standing up for LGBTQ rights and those who believe in a more equal and just world.
Tiktok is one of the most popular apps among teenagers at the moment.
This has translated to enormous success for its parent company, ByteDance, which surpassed Uber as the world's most valuable startup.
Currently, tiktok online  is at a valuation of more than $75 billion, it's the first Chinese internet company with a "significant, genuinely engaged following around the world," according to The Verge.
On December 7, the tech site The Information reported that ByteDance was in talks to raise an additional $1.4 billion for investments in artificial intelligence and media content.
TikTok itself has got so big and humungous that Facebook even quietly launched a competitor called Lasso in November.
TikTok online doesn't look so different from the litany of other video-centric social media apps that came before it, like Snapchat, Vine, or Dubsmash.
It shares all the similar pitfalls like privacy for online creeps and similar assets (like Vine, TikTok has created its own language of comedy, but thanks to its algorithm that makes the binge-watching irresistible, as well as a sophisticated array of sound and visual effects, TikTok offers far more possibilities for creators.
For an app with such a simple and innovative mission — singing! dancing! to music! — being good at TikTok online requires a surprising and huge amount of practice.
Many of its most popular videos are quite laborious to produce (here's a tutorial that will show you how to take advantage of some of the app's most useful features), but it's also what's made huge stars of its most skilled users:
16-year-old German twins Lisa and Lena (32 million fans), 18-year-old Baby Ariel (29 million fans), 16-year-old Loren Gray (29 million fans), and 16-year-old Jacob Sartorius (19 million fans), all of whom have released their own (non-lip-synced) singles since building huge followings on TikTok online predecessor, Musical.ly.
Read More: Startup Success Story
Rafael Nadal Winning Yet Another French Open And Proving Why His King Of Clay
The Popularity of the Spanish sportsman, Rafael Nadal in the tennis world is well-known. His dominance over the French Open over all these years is also not new, since any seasons he has shown why he should be considered for the tag of greatness. In the 2020s French, Open Nadal delivered a clear dominant with scores 6-0, 6-2, 7-5, over Novak Djokovic. Djokovic praised Nadal by saying, "He keeps going. No holding him back, it seems like. It's amazing. I mean, I admire all his achievements"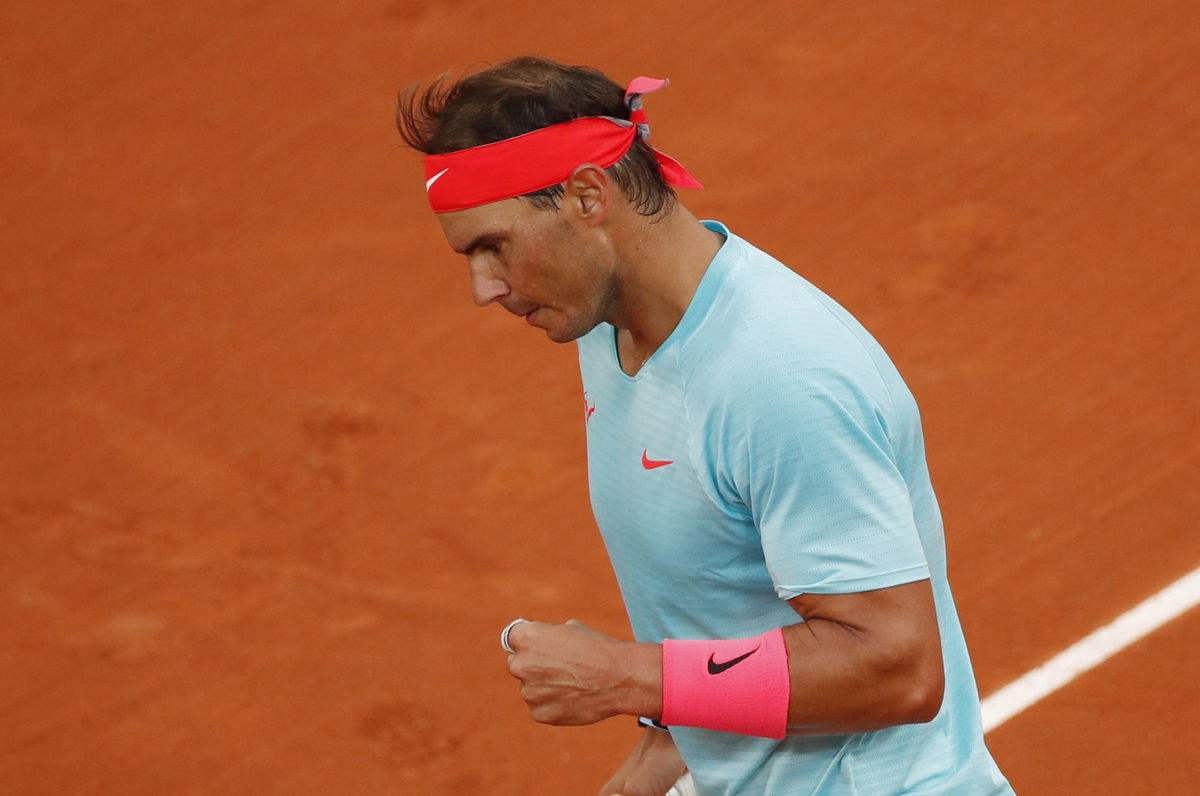 Reactions after the win
With these outstanding scores, he is now tied with Roger Federer at 20 major singles championships, which is more than any player achieved in the tennis history. Due to two back-to-back Knee surgeries Federer who is 39 years at the moment, sat out both the U.S. Open and French Open. But after Nadal's win he posted a congratulatory note on Instagram:
"I have always had the utmost respect for my friend Rafa as a person and as a champion. As my greatest rival over many years, I believe we have pushed each other to become better players," Federer began, ending with: "I hope 20 is just another step on the continuing journey for both of us. Well done, Rafa. You deserve it."
After the victory, Nadal himself commented that "(To) win here means everything to me, no? It's not the moment, honestly … (to) think today about the 20th," and went on to say,  "Roland Garros means everything to me. I spent, here, the most important moments — or most of the most important moments — in my tennis career, no doubt about that."
At the moment he is ranked second, after his French Win. But if Djokovic won this season then the trio, Federer, Nadal, and Djokovic will be standing at 20-19-18. But with Nadal's win, it brought him closer to break another historic record.
The record he has made is extraordinary and unbelievable but then there are certain factors that contribute to it. Nadal is known as the king of clays since his early childhood planning tennis. He plays best on the best on the red surface and Heavy topspin forehands, incredible defense and a position way behind the baseline make him undefeatable. Nadal is a left-handed player which benefits him immensely, maybe that is the reason behind several wins. His left-hand strikes give him certain unique angles that the opponent is often seen at a loss.
Final Words
Since he is playing from a very early age, he has sustained several injuries. One of the most severe ones was in his knees (Tendinitis). The specialists of the Tennis world have always pondered upon a singular thought: what would have Nadal achieved if he was free of pain and several injuries?
It is explicitly clear that the man was born to reign the Tennis Court while he plays. His fitness, strength, skills, and attitude that goes beyond the court boundary also contribute to his victory.