Face Swap: Craze and Popularity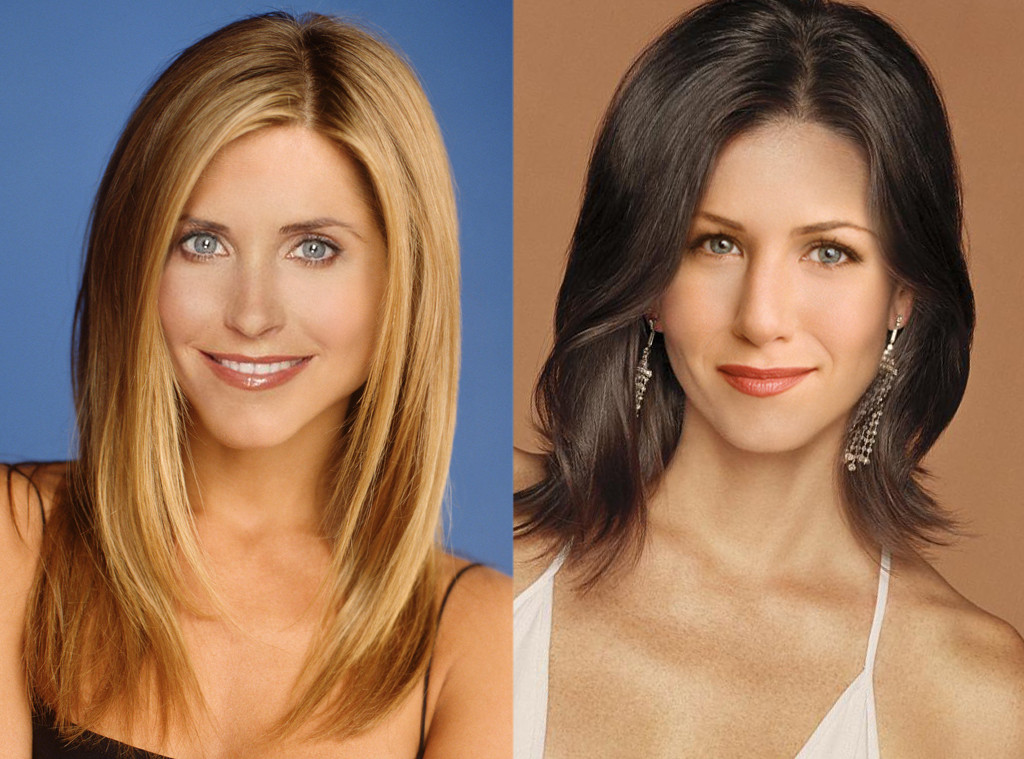 Smartphones are not only limited to making phone calls, listening to songs, clicking pictures, and using the internet. Birth of social media also gave rise to experimentations and crazy new trends. Editing your picture or somebody else's picture in a funny manner is the new cool. Multiple editing applications are available on play store and Appstore for your disposal. You can edit your face and body however you like. Add fake hair, slim body parts, thinner face, etc everything is possible now.
In 2016, a new trend got extremely viral, the trend of face swapping. There are numerous applications through which you can edit the picture or even make a video. But the question is what is face swapping? Let's understand:
What is Face Swapping?
Face swap can be defined as the digital activity of swapping or exchanging faces with another person. It can be done through an app. For instance, if there are two people in a frame, a boy and a girl, their faces will be interchanged and rest everything will remain the same.
Why it is so popular?
Face Swapping activity is so popular among the young generation because of its cool features and funny results. People sometimes edit celebrity photos and post them online. To be clear, it's excessive usage is only due to social media culture. This feature achieved excessive popularity in 2016 for the first time, and from then on everyone started doing it.
In 2016 Snapchat released a face swap filter to its over 150 million daily users, significantly boosting the trend. If you understand it a bit deeper, since the generalization of selfies, weird photo filters have become more and more famous.
Many faces swapped applications will switch faces of dog and the owner, or sometimes a baby and the father, giving some hilarious results.
Face Swapping apps:
1. Microsoft Face Swap
The first app in the list is from the Microsoft garage. This application helps you to edit a funny picture of you and your friend. The face-swapping is done on point. The application is easy to install and use.
2. Snapchat
Snapchat is extremely popular among users. It is the one app that does not go out of fashion at all due to it's updated features and photo filters all the time. Face Swapping was initially restarted by Snapchat and the trend has been going on since.
3. MSQRD
MSQRD (i.e. Masquerade) made headlines this month when it was acquired by Facebook less than three months after launching. The app functions on Android and iOS version devices for now. It basically works for recording video selfies. Short clips with the face swap filter. It's easy, convenient, attractive and quickly shares your pictures on Facebook and Instagram.
4. Face Swap Live
Face swap lives may not be as popular as other applications, but it did make the headlines multiple times. Sadly, this application only works on iOS devices and not on Android. Face Swap Live also works well with photos, including pictures of celebrities pulled from the web. Celebrity involvement is fuelling the buzz of this app.
Hence, all in all, the introduction of this filter was a huge success and took the world by storm. Although new filters come and go every month some are just so entertaining they never leave the trend, like this one.
Controversy Around The Tanishq Ad
The new Tanishq Ad film 'Akavatam', which quite tastefully and delicately portrayed an inter-faith couple who are entering another new phase of life has been taken down after the social media bombarded it with hate comments and threats of inflicting violence. One of the Tanishq stores in Gujrat's Gandhidham was threatened by the fringe group and the store manager was forced to write a note of apology for broadcasting an advertisement based around the theme of inter-faith marriage.  As observed by many, the problem is not the content that was being presented but the theme itself. The Right-wing supports found it offensive that ad film promoted love jihad by showing a Hindu girl who was married to a Muslim family.
The Issue With Freedom Of Speech In India
The banning of such books, films, shows, and plays is not new in India. Books like Satanic Verses by Salman Rushdie had been banned during the time when Rajiv Gandhi was in the office. The excuse that was dished out was to protect the citizens from inflicting violence on each other. But in doing so, India is barring the citizens to express themselves freely and utilizing their fundamental right of free speech. As long as the book or a movie follows the rulebook of the government, banning is not imposed. Thus, the entire idea behind freedom of speech and expression collapses.
Western Governments on the other hand has come to terms with the fact that the simplest issues will create a rupture among the mass. The world is filled with bigots and will remain so and no banning of books or movies or ad films will bring them ultimate satisfaction. Western Governments, thus, decided to protect free speech and free expression knowing that certain sectors will resort to violence.
The Effect Of  The Online Hate Campaign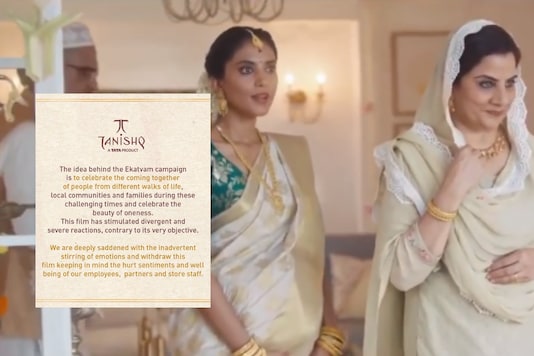 The Tata group also decided to pull down the ad film in the face of dissent and after they saw that people are trying to boycott the brand. The Spokesman of Tata group released a statement after pulling down the ad film, "The idea behind the Ekavatam campaign is to celebrate the coming together of people from different walks of life, local communities and families during these challenging times and celebrate the beauty of oneness. This film has stimulated divergent and severe reactions, contrary to its very objective. We are deeply saddened with the inadvertent stirring of emotions and withdraw this film keeping in mind the hurt sentiments and well-being of our employees, partners, and store staff." They clarified that the only reason they have decided to take down the ad film is to safeguard the interests of their employees who have been assaulted.
Celebrities Reaction
Indian actor Kangana Ranaut, who usually speaks in favor of the right-wing Supports claimed that it glorifies the concept of "Love Jihad and sexism" and vehemently emphasized the point that: civilization needs to be protected. Whereas, Actors like Richa Chadha and Divya Dutta said that they found the ad film to be quite unique and beautiful.