4 Famous TV Characters Of All Times
Here in the world of television fandom, we rely on our main characters to keep us hooked on our favorites series year in and year out, and it's inarguably a tough job, both for the actors and for the creative teams. Unlike a movie, in which we only get a limited amount of time to spend with the leads, TV shows last for as long as they need to, sometimes even longer. So it's truly the cream of the crop that rises to the top of our collective consciousness and memories.
1. Frank Underwood (House of Cards)
The one U.S. President (at least in a fictional capacity) to make this list, Kevin Spacey's Frank Underwood is good at nothing if not getting people on his side with a captivating approach to conversations – he talks directly to his audiences, no matter what side of the screen they sit or stand. Sure, he's not always the most reputable husband or boss, but TV viewers are neither married to him nor employed by him. We just like seeing how he works, because it's usually with an iron thumb and the oval office surrounding him. Heaven helps us if someone like Frank Underwood ever actually makes it to the White House in real life.
2. Omar Little (The Wire)
Not many of the characters on this list get namechecked within a show's most memorable catchphrase, but "Omar comin'!" didn't take long to enter many a Wire fans' lexicons. Even if a huge chunk of the dense and acclaimed drama's fandom arrived at the scene after the show had already completed its run on HBO. Through Michael K. Williams' hardcore performance, Omar Little became an anti-hero on the streets of Baltimore, appearing more comparable to a modern Robin Hood than to the rest of the criminals and drug dealers populating the streets. The guy wields a shotgun like no one else in fiction, and he has the most frightening whistle since Fritz Lang's M.
3. Jack Bauer (24)
If Jack Bauer were to offer a thank you to voters for putting him in this list, you can be sure that he would do it by guttural yelling, probably while swinging a gun around. Through 8 seasons of 24, plus a miniseries, Kiefer Sutherland's tough-as-nails anti-terrorist warrior saved not only the President and millions of others in the United States but also people across the world. We can only assume that conversations were had about making him an astronaut and saving the galaxy for future seasons because not even aliens with technology beyond our own can handle the combination of Jack and Chloe.
4. Buffy Summers (Buffy the Vampire Slayer)
Sadly the only female on this list, Sarah Michelle Gellar's Buffy Summers is a given, as she's one of the most heroic ladies in TV's history, in large part thanks to Joss Whedon's writing. After all, not only did she become ten shades more enjoyable reputable than her big-screen cheerleading counterpart, but she's capable of taking down the most monstrous and lowly of enemies with both brains and brawn. (She's also the only high school-turned-college student on this list, so she's identifiable to people of all ages.) Created as a way to subvert the age-old female victim stereotype, Buffy could possibly destroy everyone else on this list in a one-on-one battle, with no wooden stakes necessary.
Rafael Nadal Winning Yet Another French Open And Proving Why His King Of Clay
The Popularity of the Spanish sportsman, Rafael Nadal in the tennis world is well-known. His dominance over the French Open over all these years is also not new, since any seasons he has shown why he should be considered for the tag of greatness. In the 2020s French, Open Nadal delivered a clear dominant with scores 6-0, 6-2, 7-5, over Novak Djokovic. Djokovic praised Nadal by saying, "He keeps going. No holding him back, it seems like. It's amazing. I mean, I admire all his achievements"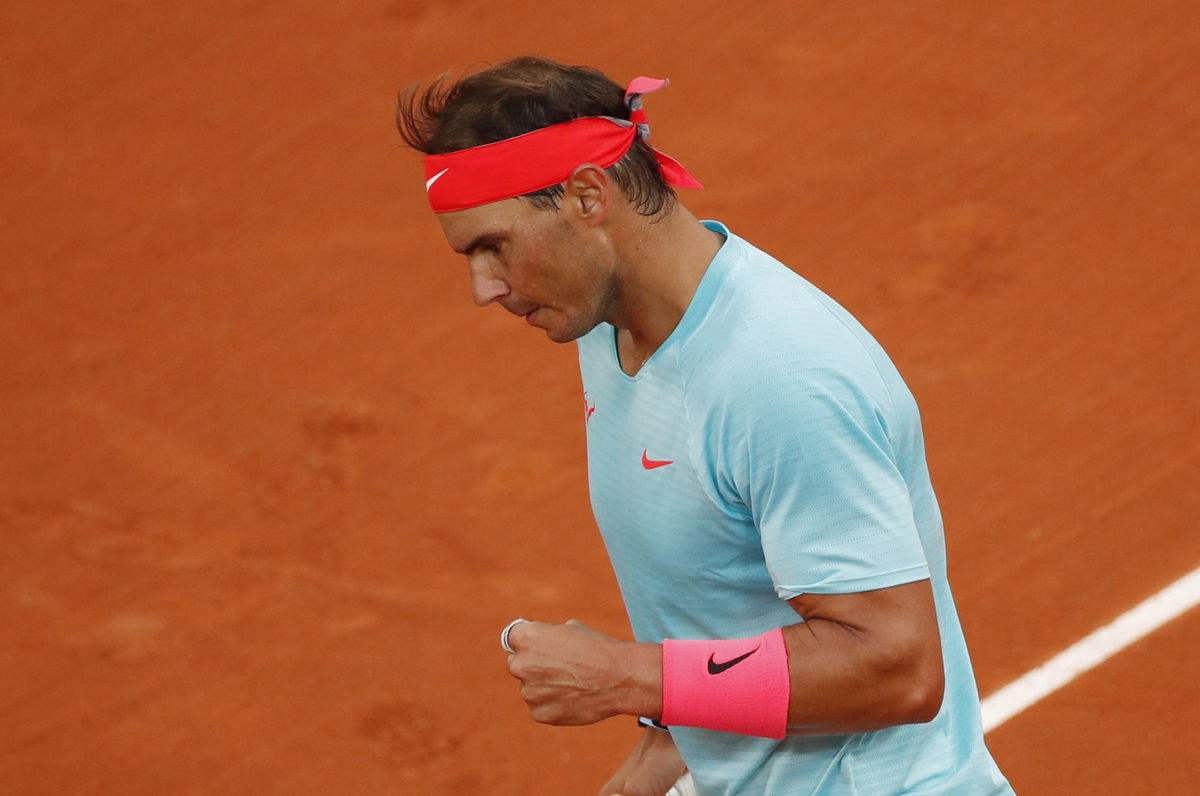 Reactions after the win
With these outstanding scores, he is now tied with Roger Federer at 20 major singles championships, which is more than any player achieved in the tennis history. Due to two back-to-back Knee surgeries Federer who is 39 years at the moment, sat out both the U.S. Open and French Open. But after Nadal's win he posted a congratulatory note on Instagram:
"I have always had the utmost respect for my friend Rafa as a person and as a champion. As my greatest rival over many years, I believe we have pushed each other to become better players," Federer began, ending with: "I hope 20 is just another step on the continuing journey for both of us. Well done, Rafa. You deserve it."
After the victory, Nadal himself commented that "(To) win here means everything to me, no? It's not the moment, honestly … (to) think today about the 20th," and went on to say,  "Roland Garros means everything to me. I spent, here, the most important moments — or most of the most important moments — in my tennis career, no doubt about that."
At the moment he is ranked second, after his French Win. But if Djokovic won this season then the trio, Federer, Nadal, and Djokovic will be standing at 20-19-18. But with Nadal's win, it brought him closer to break another historic record.
The record he has made is extraordinary and unbelievable but then there are certain factors that contribute to it. Nadal is known as the king of clays since his early childhood planning tennis. He plays best on the best on the red surface and Heavy topspin forehands, incredible defense and a position way behind the baseline make him undefeatable. Nadal is a left-handed player which benefits him immensely, maybe that is the reason behind several wins. His left-hand strikes give him certain unique angles that the opponent is often seen at a loss.
Final Words
Since he is playing from a very early age, he has sustained several injuries. One of the most severe ones was in his knees (Tendinitis). The specialists of the Tennis world have always pondered upon a singular thought: what would have Nadal achieved if he was free of pain and several injuries?
It is explicitly clear that the man was born to reign the Tennis Court while he plays. His fitness, strength, skills, and attitude that goes beyond the court boundary also contribute to his victory.