Four More Shots Please Season 2 Honest Questions
The second season of Four More Shots Please is here and we have got some honest opinions after people have watched the show.
1. This show feels like a peak South Bombay girls meme
Damini (Sayani Gupta), Maanvi Gagroo (Siddhi), Anjana (Kirti Kulhari) and Umang (Bani J) literally took an impromptu trip to Istanbul to do what? Have a patch up sesh while eating Turkish icecream and bitching about their bois? Come on.
2. I, as a journalist myself, would like to know which journalist gets paid the way Sayani Gupta's character does.
That house? Those outfits? That unemployment lifestyle? I WANT.
3. Did they just talk about slam books and make a friendship pact in Istanbul? How old are they? 8?!
4. *Incoming cliche group hug* Obviously
Wow, if Simone de Beauvoir could hear Damini referencing her in
Four More Shots Please!,
the French feminist philosopher would be rolling in her grave right now.
6. Anjana's boyfriend Arjun, while doing the dishes, actually says "Hum iss sink mein bhi sync mein hai."
I can't believe this. He also follows it up with "Even when we're doing the dishes, it's like we're making love." WHO wrote the dialogues for this show and what were they thinking?!
(Also, read the room Arjun. She doesn't want you to be her ne
7. Is Lisa Ray okay??
That episode where Lisa Ray's character Samara has a breakdown… is it supposed to make me feel bad for her? Because I'm LAUGHING. Guys, her acting is…so bad. Did they even make her audition? Or is this comic relief planned?
But like, Umang can step on my neck. Ma'am, please??
8. Halfway through episode two and I am convinced that if all these women just sought therapy individually, we would not have to sit through this mess.
9. I am also deeply uncomfortable with how Maanvi Gagroo's character is being shamed for never having used a tampon. Yeh hai tumhara feminism?
10. I know it's wrong to hate on a child actor but that little girl (Anjana's daughter) is getting on my nerves.
She says the most obnoxious things ever AND it always looks like she's reading off a teleprompter or something.
11. Actual footage of me trying to keep up with their bar visits and how many drinks they have every time they go out because it definitely ain't just four.
I'm just surprised that none of them ever end up in the hospital with alcohol poisoning.
Also – someone should tell the writers that they need not drop the title card of the show in every episode. The girls are really into alcohol shots, it's fine, we get it. As the gorgeous Jeh would say.
Read More:Kartik Aaryan Shares Hilarious Videos
NCB And Bollywood Drug Nexus: Everything You Need To Know
What started as a murder mystery related to the death of the late actor Sushant Singh Rajput, has now turned into a hunt for Bollywood Drug Nexus. During the interrogation of Rhea Chakraborty, few of WhatsApp chat messages were retrieved which game indication to drug consumptions by the Late Actor as well as people linked to him. Many of A-list Bollywood actors and managers were summoned by Narcotics Control Bureau (NCB) for questioning.
Some of the actors who were Shraddha Kapoor, Deepika Padukone, Sara Ali Khan, manager Krishnma Prakash and Kshitij Prasad. One round of questioning is already done by the NCB but it said that the actors may have to be questioned again. Many people took to social media to extend support towards the actors. Karan Johar, who is the owner of Dharma Productions after the arrest of Kshitij Prasad broke his silence about the drug case.
Latest Update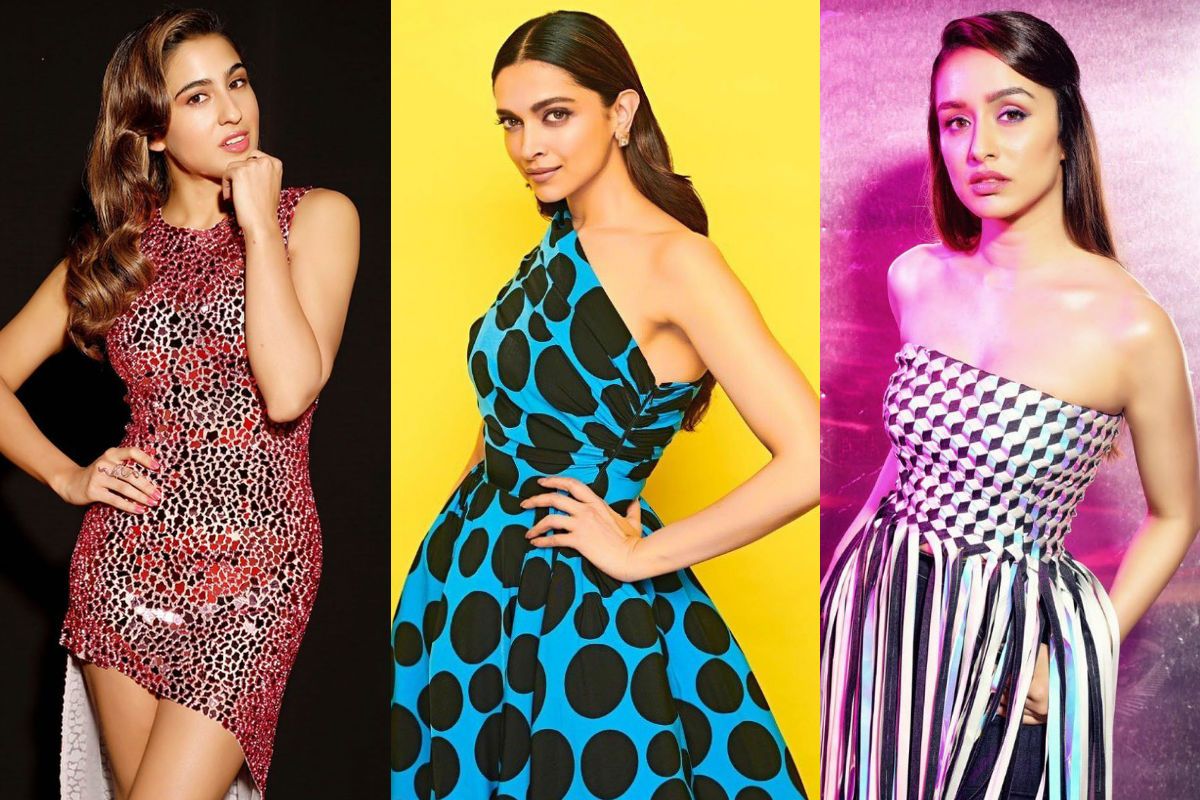 Shraddha Kapoor who shared the big screen with Sushant Singh Rajput in Chhichhore confessed that Sushant Singh Rajput used to consume drugs in his vanity van during the process of filming but she vehemently denies consuming anything of that sort. When the NCB questioned her about the party that SSR threw in his Pawana guesthouse, she stated that the party had just weed and alcohol; no drugs were present in the scene.
Deepika Padukone was questioned by NCB for 5 long hours where she accepted that the part related to WhatsApp group but denied drug consumption. NCB did not give the nuances of the interrogation.
Krishnma Prakash is the former manager of Deepika Padukone who was part of the WhatsApp group where procuring hash was discussed.
Sara Ali Khan's name got involved with this drug case when Rhea Chakroborty claimed that Sara Ali Khan used to consume drugs along with her and SSR. When interrogated Sara Ali Khan denied consuming drugs but revealed that she dated the late actor briefly during their "Kedarnath" Shoot.
Kshitij Prasad is a former producer of Dharmatic Entertainment – a sister concern of Dharma Productions was arrested in FIR 16/2020 of NCB Mumbai zonal unit. He was supposedly involved with the major drug peddlers of Mumbai region. When interrogated by NCB, Prasad stated that he only used to procure drugs for his own consumption.
Final Words
The Narcotics Control Bureau (NCB) released a statement saying that the interrogation and the answers of the actors cannot be revealed, it will be directly submitted in the court. "The actresses have denied taking drugs. We may serve them a summons for further questioning if we find new evidence. Their questioning is over for now," and that  they think there might be a  link between Shraddha Kapoor's and Sara Ali Khan's case. All the actors have denied using any form of drugs, they even went ahead to claim that they do not even indulge in the activity of smoking. The main aim of NCB is to bring down the "drug Nexus" that is functional in Bollywood.