From 'Socha Na Tha', 'Tamasha' To 'Love Aaj Kal 2': Whatever Happened To The Magic Of Imtiaz Ali?
Eleven years after juxtaposing the love of the present and that of the past in the
Love Aaj Kal
(the OG), Imtiaz Ali seeks to replicate the same comparison in his upcoming romantic drama, starring the Sara Ali Khan and Kartik Aaryan.
While love may have changed from 2009 to 2020 now, the brand of Imtiaz Ali romance has remained more or less the same ever since he made his debut in 2005. For him, love is the exploration of the self through spiritual and emotional engagement with a partner.
Now that he has completed 15 years in the business, and is coming up with yet another expression of his school of love, we've ranked all of Imtiaz Ali's films below.
1. Tamasha
When the trailer of the new Love Aaj Kal got  released, it was very much criticised for putting old wine in a new bottle. This writer felt the same for the Imtiaz's 2015 coming-of-age film Tamasha. From the colourful trailer, it looked like yet another Yeh Jawaani Hai Deewani-esque rom-com. But the second part of the first half took me by the surprise, a pleasant one at that. Ranbir Kapoor's Ved was conditioned to function only within a template set by the  society. Like almost every Imtiaz film, here the Tara (Deepika Padukone) becomes a catalyst for his internal change.
 Tamasha was a masterpiece in terms of concept, narrative and craft. Narrated as a musical, Tamasha underlined Imtiaz's genius as a storyteller. He structured the film in such a way that it felt like the two principal characters are telling their stories themselves while shaping them.
Jab We Met
The 2007 film, starring the  Kareena Kapoor Khan and Shahid Kapoor, was Imtiaz's breakthrough in Hindi cinema. Geet (Kareena) became very  iconic, yet Aditya (role played by Shahid) was the dark horse of the film, for me. Geet was easy to fall in love with — she was a dreamer, blunt and persuasive in her approach, and blessed with crackling lines written by Imtiaz. But Aditya was really the perfect counter to the eventual criticism of Imtiaz's films — that the woman is merely a medium for man to complete his arc.
Highway
The 2014 road movie was Alia Bhatt's breakthrough. Two years after she played a high schoolgirl in her debut film, Karan Johar's campus caper Student of the Year, Alia completely surrendered herself to Imtiaz's vision in Highway. It was a perfect cast as Alia, both in the film and in the eyes of the audience, broke free of the shackles of civilisation and embraced her true self on a 'forced' abduction journey along with her kidnapper, a Haryanvi truck driver Mahabir (Randeep Hooda).
To label their love story as Stockholm's Syndrome would be a sheer injustice to the respective journey both of them undergo as co-travelers. While she discovers freedom in 'bondage,' he is nudged to come to terms with his vulnerable self and parts of his childhood he had left abandoned.
Love Aaj Kal
The 2009 film, starring Deepika Padukone, Saif Ali Khan, and Rishi Kapoor, was certainly novel in its concept and structure, using a then-rare parallel narrative technique. Saif imagining himself as a younger Rishi Kapoor falling in love with his then-love interest Harleen (Giselli Monteiro) was a masterstroke, rather than the makers casting another actor to play the younger version of Veer, Rishi's character.
A moment that stood out during the narrative was Meera (Deepika Padukone) telling her husband Vikram (Rahul Khanna) moments after their wedding that she has to chase Jai (Saif) because she is not in love with the man she married. "Main tumhe baad mei sorry bol dungi," (I will apologise to you later) could have been a hilarious dialogue had the audience not been immersed in Imtiaz's idea of love by then.
Read More:Tv Hearthrob Sidharth Shukla won Big Boss 20
Rafael Nadal Winning Yet Another French Open And Proving Why His King Of Clay
The Popularity of the Spanish sportsman, Rafael Nadal in the tennis world is well-known. His dominance over the French Open over all these years is also not new, since any seasons he has shown why he should be considered for the tag of greatness. In the 2020s French, Open Nadal delivered a clear dominant with scores 6-0, 6-2, 7-5, over Novak Djokovic. Djokovic praised Nadal by saying, "He keeps going. No holding him back, it seems like. It's amazing. I mean, I admire all his achievements"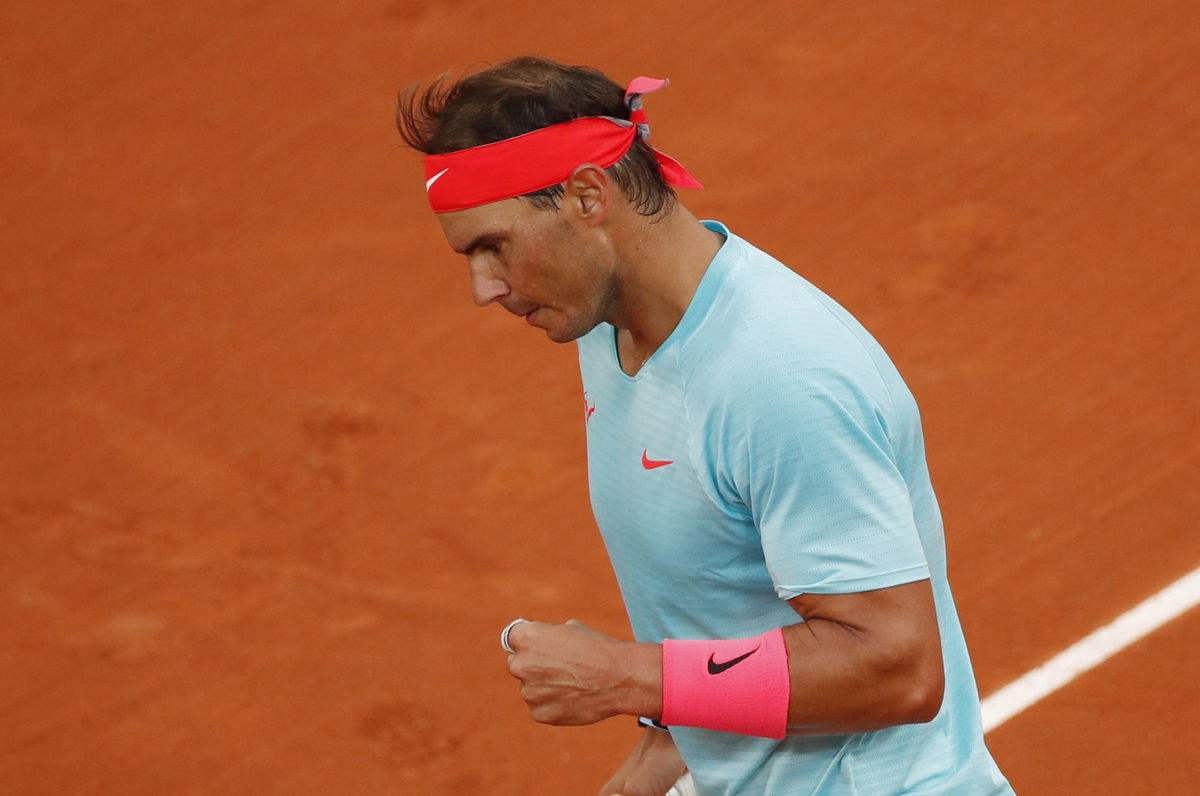 Reactions after the win
With these outstanding scores, he is now tied with Roger Federer at 20 major singles championships, which is more than any player achieved in the tennis history. Due to two back-to-back Knee surgeries Federer who is 39 years at the moment, sat out both the U.S. Open and French Open. But after Nadal's win he posted a congratulatory note on Instagram:
"I have always had the utmost respect for my friend Rafa as a person and as a champion. As my greatest rival over many years, I believe we have pushed each other to become better players," Federer began, ending with: "I hope 20 is just another step on the continuing journey for both of us. Well done, Rafa. You deserve it."
After the victory, Nadal himself commented that "(To) win here means everything to me, no? It's not the moment, honestly … (to) think today about the 20th," and went on to say,  "Roland Garros means everything to me. I spent, here, the most important moments — or most of the most important moments — in my tennis career, no doubt about that."
At the moment he is ranked second, after his French Win. But if Djokovic won this season then the trio, Federer, Nadal, and Djokovic will be standing at 20-19-18. But with Nadal's win, it brought him closer to break another historic record.
The record he has made is extraordinary and unbelievable but then there are certain factors that contribute to it. Nadal is known as the king of clays since his early childhood planning tennis. He plays best on the best on the red surface and Heavy topspin forehands, incredible defense and a position way behind the baseline make him undefeatable. Nadal is a left-handed player which benefits him immensely, maybe that is the reason behind several wins. His left-hand strikes give him certain unique angles that the opponent is often seen at a loss.
Final Words
Since he is playing from a very early age, he has sustained several injuries. One of the most severe ones was in his knees (Tendinitis). The specialists of the Tennis world have always pondered upon a singular thought: what would have Nadal achieved if he was free of pain and several injuries?
It is explicitly clear that the man was born to reign the Tennis Court while he plays. His fitness, strength, skills, and attitude that goes beyond the court boundary also contribute to his victory.