Golden Globes, portrayed the biggest stars:Priyanka and Nick
Hollywood's biggest party, ie the Golden Globes, portrayed the biggest stars assembling under one roof to recognize and award one of the best talents and pop some champagne and making merry on the sidelines of the show.
This event that started off with the red carpet, saw the stars arriving in haute couture gowns that were all things dramatic and extravagant jewels before they headed to the luxury Beverly Hills hotel where the gala kicked off.
In Golden Globes 2020:At the red carpet, Priyanka looked absolutely pretty in a stunning pink off-shoulder gown, with a delicate diamond neck-piece. Nick Jonas, on the other hand, looked suave in a double-breasted black suit that he paired with a blue shirt.
The  Bollywood star Priyanka Chopra and her hubby Nick Jonas were looking nothing less than Hollywood royalty, the two made heads turn in their direction when they arrived on the red carpet. 
The 77th Golden Globe awards were held at The Beverly Hilton Hotel in the  Los Angeles, California and saw an array of Hollywood actors walk the red carpet. Priyanka Chopra and Nick Jonas grabbed eyeballs with their royal attire.PeeCee also shared pictures from the event on Instagram.
"Pink emerged as a very common choice among celebrity attendees at the 77th annual Golden Globe Awards, and Priyanka Chopra was among the stars to take on the bold hue. She hit the Golden Globes 2020 carpet in a floor-length, off-the-shoulder Cristina Ottaviano gown, with a flowing train behind her. She teamed the bubble gum pink dress with sparkly Bvlgari diamonds. Priyanka matching the diamonds with crystal embellishments on her sandals by Christian Louboutin.
Priyanka wore her hair in retro-style glamorous curls and bold maroon lips. She was accompanied by husband Nick Jonas on their first Golden Globes date together. The Jumanji actor went the dapper route in a double-breasted suit and a Prada bolo tie, reported Harper's Bazaar
The Quantico actress showed off her accessories on her Instagram story as she was getting ready for the awards. She also shared a photo of her pet dog Diana, saying that her "best girl is here to help me get ready."
A few days back, the  was spotted a darker shade of pink for their New Year celebrations in Miami. She wore a dress with a plunging neckline and cutouts all along her torso for the bash.
At the Golden Globes, celebrities like Tiffany Haddish and Isla Fisher also opted for shades of pink on the red carpet.
Nick Jonas was a presenter at the Golden Globes this year. Before walking into the auditorium, he spoke to Ryan Seacrest about being unable to bring his new puppy Gino to the awards. The German Shepherd puppy was a gift from Priyanka to him on their first wedding anniversary.
Read More:Kushal Punjabi Found Dead
Rafael Nadal Winning Yet Another French Open And Proving Why His King Of Clay
The Popularity of the Spanish sportsman, Rafael Nadal in the tennis world is well-known. His dominance over the French Open over all these years is also not new, since any seasons he has shown why he should be considered for the tag of greatness. In the 2020s French, Open Nadal delivered a clear dominant with scores 6-0, 6-2, 7-5, over Novak Djokovic. Djokovic praised Nadal by saying, "He keeps going. No holding him back, it seems like. It's amazing. I mean, I admire all his achievements"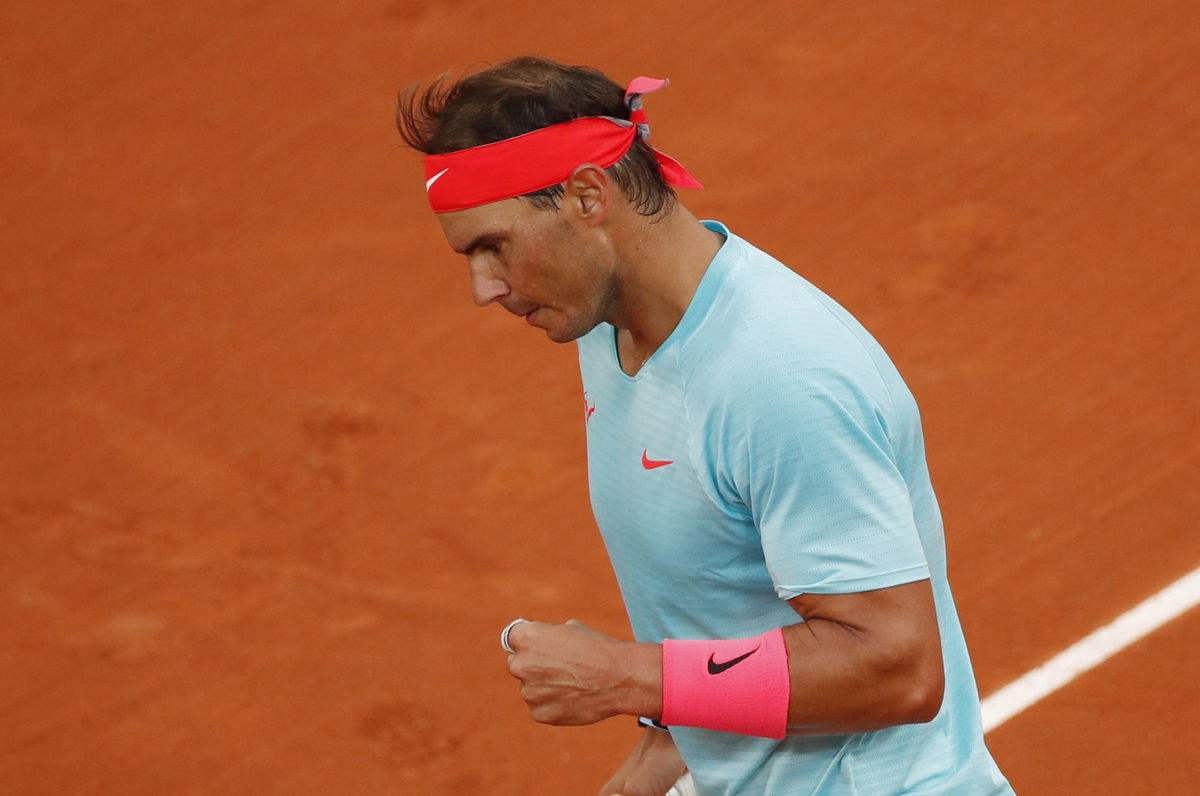 Reactions after the win
With these outstanding scores, he is now tied with Roger Federer at 20 major singles championships, which is more than any player achieved in the tennis history. Due to two back-to-back Knee surgeries Federer who is 39 years at the moment, sat out both the U.S. Open and French Open. But after Nadal's win he posted a congratulatory note on Instagram:
"I have always had the utmost respect for my friend Rafa as a person and as a champion. As my greatest rival over many years, I believe we have pushed each other to become better players," Federer began, ending with: "I hope 20 is just another step on the continuing journey for both of us. Well done, Rafa. You deserve it."
After the victory, Nadal himself commented that "(To) win here means everything to me, no? It's not the moment, honestly … (to) think today about the 20th," and went on to say,  "Roland Garros means everything to me. I spent, here, the most important moments — or most of the most important moments — in my tennis career, no doubt about that."
At the moment he is ranked second, after his French Win. But if Djokovic won this season then the trio, Federer, Nadal, and Djokovic will be standing at 20-19-18. But with Nadal's win, it brought him closer to break another historic record.
The record he has made is extraordinary and unbelievable but then there are certain factors that contribute to it. Nadal is known as the king of clays since his early childhood planning tennis. He plays best on the best on the red surface and Heavy topspin forehands, incredible defense and a position way behind the baseline make him undefeatable. Nadal is a left-handed player which benefits him immensely, maybe that is the reason behind several wins. His left-hand strikes give him certain unique angles that the opponent is often seen at a loss.
Final Words
Since he is playing from a very early age, he has sustained several injuries. One of the most severe ones was in his knees (Tendinitis). The specialists of the Tennis world have always pondered upon a singular thought: what would have Nadal achieved if he was free of pain and several injuries?
It is explicitly clear that the man was born to reign the Tennis Court while he plays. His fitness, strength, skills, and attitude that goes beyond the court boundary also contribute to his victory.