Gulabo Sitabo Review: Amitabh Bachchan and Ayushmann Khurrana deliver compelling performances in this satire
In the times of lockdown, if you crave for a good time at the movie theatres, Amazon Prime Video brings to you a thriller Gulabo Sitabo that will enthral you till the end with the timeless performances and classic settings.
Gulabo Sitabo: Cast and crew
 Cast: Amitabh Bachchan, Ayushmann Khurrana, Vijay Raaz, Brijendra Kala, Srishti Shrivastava, Farrukh Jaffar
Directed by: Shoojit Sircar
Written by: Juhi Chaturvedi
Produced by – Ronnie Lahiri & Sheel Kumar
Gulabo Sitabo: A review on the storyline and writing
 Gulabo Sitabo is a tale between two people, i.e. Mirza (Amitabh Bacchan), a greedy man who is consumed by the desire to occupy the Fatima Mahal, the century-old place owned by his wife Begum (Farrukh Jafar), and one of his poor tenants Baankey Rastogi (Ayushmann Khurrana), a young man who struggles to make ends meet and pay for the food, rent and education of his family (his mother and three younger sisters).
Fatima Mahal, the heartthrob of Mirza is in ruins and shambles. All Mirza desires to evict all the tenants including the most annoying Baankey who fails to pay the rent and indulges in pointless feuds with him. Things get worse when Baankey breaks the wall of a common toilet and Mirza rushes to the police station. The mansion becomes a centre of tension when Mr Gyanesh Mishra (Vijay Raaz), an officer of Archaeological Survey of India (Lucknow Circle) declares the haveli as a potential natural public property and convinces Baankey that this will be their perfect way to get hold of Mirza. Mirza, however, allies with Christopher Clark (Brijendra Kala) a lawyer who claims to solve the property issues.
Shoojit Sarcar in this film delivers a social and a satirical piece on how the evil force of greed shapes your mind in different ways. Gulabo Sitabo is a story where the greed for a mansion is heavier than the concerns about the people living in it.
The script written by Juhi Chaturvedi is one of the best aspects of the film. The intelligent writing gives you a taste of the Lucknawi dialect. The humour is induced in the language and the delivery, especially during the frequent arguments between Mirza and Rastogi. The story is funnily dark in places and you are bound to chuckle.
The storyline serves justice to the title i.e. the traditional puppet show of Gulabo Sitabo, from which the inspiration of the film has been drawn. Gulabo Sitabo traditionally is the story about young Gulabo's constant bickering with the old Sitabo. Thus, the film successfully conveys this idea.
However, the filmmaker and writer at some points have taken too long to establish unnecessary scenes and plotlines. This lowers the pace of the film pushing it to a boring edge, at times.
Gulabo Sitabo: A review on the characters and cinematography
A satire of this kind, Gulabo Sitabo serves an impressive main cast with the veteran star Amitabh Bachchan as Mirza paired with the very versatile Ayushmann Khurrana as Baankey.
Amitabh as Mirza is a treat to watch as he delivers a crafty performance and serves justice to the role of a 78-year-old. Mirza is exactly portrayed as what he is claimed to be, i.e. greedy and obsessed with the materialistic value of the mansion, seldom showing kindness or apathy for his tenants.
Similarly, Ayushmann, as usual, delivers a convincing act of a young man burdened with financial and social pressures. He beautifully brings out his character Baankey's insecurities and desperation in light.
The special part of this film is that, while it could have chosen to be a two-person narrative, Gulabo Sitabo hosts an exceptional supporting cast. Srishti Shrivastava, who is known to have done great roles in web series, plays a brilliant role as Baankey's witty sister. We also have Farrukh Jaffar who ends up adding a twist to the tale. The performance of Vijay Raaz as the officer and Bijendra Kala as the undisguised shark is a worthy watch.
Three-time National Award winner Abhik Mukhopadhyay brings true magic through his camera. The promising cinematography transports you to the beautiful city of Lucknow and its natural charm. You feel like you belong there with the decaying mansions, tuk-tuks, cycle rickshaws and the traditional narrow lanes.
Gulabo Sitabo: A concluding verdict
Creatively told and represented, Shoojit Sircar's Gulabo Sitabo is an appealing tale on the vice of greed. It revolves around two obstinate characters who are constantly in a quarrel with each other.
It is a mixed bag of an eccentric premise along with witty writing and impressive performances with a few trails off that can be ignored. All in all, it is an entertaining watch that gives you experience in the Lucknavi andaaz!
Rafael Nadal Winning Yet Another French Open And Proving Why His King Of Clay
The Popularity of the Spanish sportsman, Rafael Nadal in the tennis world is well-known. His dominance over the French Open over all these years is also not new, since any seasons he has shown why he should be considered for the tag of greatness. In the 2020s French, Open Nadal delivered a clear dominant with scores 6-0, 6-2, 7-5, over Novak Djokovic. Djokovic praised Nadal by saying, "He keeps going. No holding him back, it seems like. It's amazing. I mean, I admire all his achievements"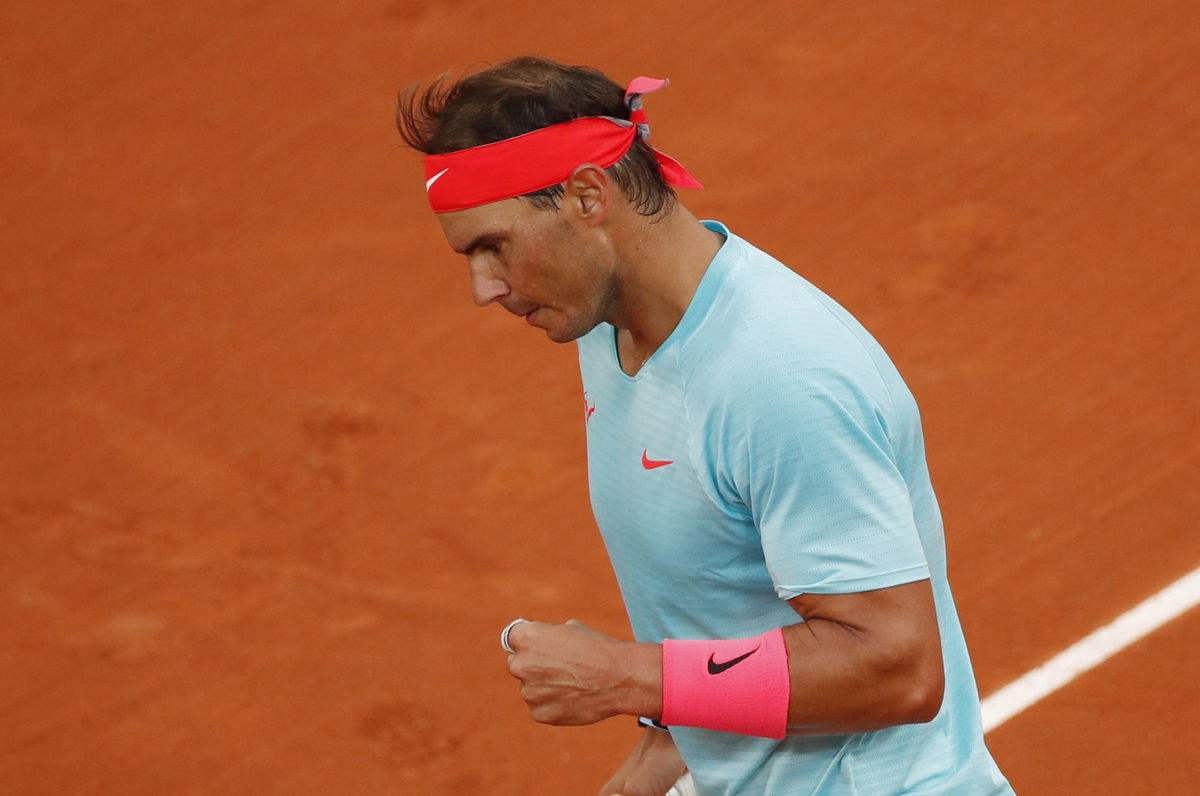 Reactions after the win
With these outstanding scores, he is now tied with Roger Federer at 20 major singles championships, which is more than any player achieved in the tennis history. Due to two back-to-back Knee surgeries Federer who is 39 years at the moment, sat out both the U.S. Open and French Open. But after Nadal's win he posted a congratulatory note on Instagram:
"I have always had the utmost respect for my friend Rafa as a person and as a champion. As my greatest rival over many years, I believe we have pushed each other to become better players," Federer began, ending with: "I hope 20 is just another step on the continuing journey for both of us. Well done, Rafa. You deserve it."
After the victory, Nadal himself commented that "(To) win here means everything to me, no? It's not the moment, honestly … (to) think today about the 20th," and went on to say,  "Roland Garros means everything to me. I spent, here, the most important moments — or most of the most important moments — in my tennis career, no doubt about that."
At the moment he is ranked second, after his French Win. But if Djokovic won this season then the trio, Federer, Nadal, and Djokovic will be standing at 20-19-18. But with Nadal's win, it brought him closer to break another historic record.
The record he has made is extraordinary and unbelievable but then there are certain factors that contribute to it. Nadal is known as the king of clays since his early childhood planning tennis. He plays best on the best on the red surface and Heavy topspin forehands, incredible defense and a position way behind the baseline make him undefeatable. Nadal is a left-handed player which benefits him immensely, maybe that is the reason behind several wins. His left-hand strikes give him certain unique angles that the opponent is often seen at a loss.
Final Words
Since he is playing from a very early age, he has sustained several injuries. One of the most severe ones was in his knees (Tendinitis). The specialists of the Tennis world have always pondered upon a singular thought: what would have Nadal achieved if he was free of pain and several injuries?
It is explicitly clear that the man was born to reign the Tennis Court while he plays. His fitness, strength, skills, and attitude that goes beyond the court boundary also contribute to his victory.