India beats Afghanistan in a nail biting encounter
India has ticked all the right boxes in their previous matches and was up against the world's number 10th rank Afghanistan who have lost all of their previous matches in the world cup. It was expected to be a run-fest after knowing that India won the toss and King Kohli decided to bat first but the Afghan players had some different plans.
Batting collapse
Indian batsmen were expected to set up a big total but the Afghan spinners changed the game. The uprooted the Indian top orders with their spin. They took the wicket of the previous game Centurion Rohit Sharma cheaply. Virat Kohli played classic knock of 67 runs with 100+ strike rate but couldn't manage to convert into a big hundred. Dhoni struggling meaning of 28 runs off 52 balls came to an end with Rashid Khan's googly. Kedar Jadhav made his first half-century and the most crucial one of the world cup for his team. It was because of HIV his half-century the Indian team managed to secure a total of 224.
The spin trio, Rashid Khan Mujeeb Ur Rahman and Mohammad Nabi completely changed the game for Afghan and what we expected to be a run-fest was brought down to a below-par total at this pitch but the Indians still favoured themselves because of the inexperienced batting line up of Afghanistan but Afghanistan couldn't have had asked more than that. They were backing themselves to chase this total down. Their bowling department has outplayed the best players in the world and it was now the time for their batsmen to take the responsibility forward.
The chase
The Afghan players started off slowly with a cautious start where they just tried to play the new ball and also the overs of Jasprit Bumrah and Mohammad Shami who were a blazing fire. Mohammad Shami finally took the first wicket and broke the partnership. The Afghanistan captain, Gulbadin Naib also got out with Hardik Pandya short pitch delivery who went costly in his previous over. The partnership between Rahmat Shah and Hazratullah Zazai was a frustrating one for the Indians. They were making runs at a slow rate but were not losing their wicket.
The turning point
Jasprit Bumrah was brought back to the attack and his spell turned out to be the game-changing spell where he took two wickets of the set batsmen Hazratullah Zazai and Rehmat Shah in two successive deliveries which changed the course of the game back in the Indian's court. Afghanistan couldn't manage to handle the pressure and were able to maintain any partnership. Mohammad Nabi tried his best to get his side over the line but the death bowling of India was just too good for him. Jasprit Bumrah second last over was a crucial one where he delivered excellent Yorkers and made it difficult for that single to score 16 runs in the last over.
The hat-trick
Mohammad Nabi hit the first ball of the last over for four and the equation came down to 12 runs of 5 deliveries but Shami's hat-trick ensured India to get over the line and became the second Indian in the history of cricket after Chetan Sharma to pick a hat-trick but you cannot take away the fighting spirit of Afghanistan that we all have been expecting to see from an underrated team.
Jasprit Bumrah was awarded as the player of the match for his excellent spell of 2/39.
Rafael Nadal Winning Yet Another French Open And Proving Why His King Of Clay
The Popularity of the Spanish sportsman, Rafael Nadal in the tennis world is well-known. His dominance over the French Open over all these years is also not new, since any seasons he has shown why he should be considered for the tag of greatness. In the 2020s French, Open Nadal delivered a clear dominant with scores 6-0, 6-2, 7-5, over Novak Djokovic. Djokovic praised Nadal by saying, "He keeps going. No holding him back, it seems like. It's amazing. I mean, I admire all his achievements"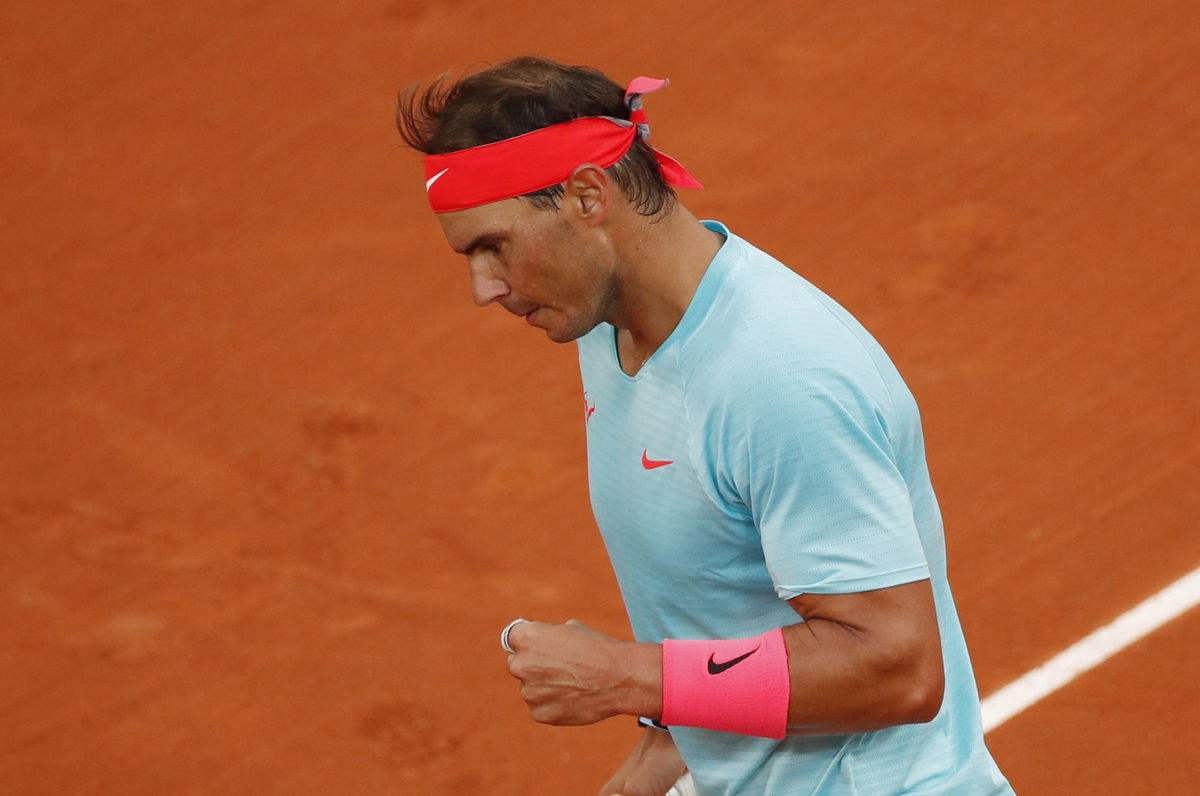 Reactions after the win
With these outstanding scores, he is now tied with Roger Federer at 20 major singles championships, which is more than any player achieved in the tennis history. Due to two back-to-back Knee surgeries Federer who is 39 years at the moment, sat out both the U.S. Open and French Open. But after Nadal's win he posted a congratulatory note on Instagram:
"I have always had the utmost respect for my friend Rafa as a person and as a champion. As my greatest rival over many years, I believe we have pushed each other to become better players," Federer began, ending with: "I hope 20 is just another step on the continuing journey for both of us. Well done, Rafa. You deserve it."
After the victory, Nadal himself commented that "(To) win here means everything to me, no? It's not the moment, honestly … (to) think today about the 20th," and went on to say,  "Roland Garros means everything to me. I spent, here, the most important moments — or most of the most important moments — in my tennis career, no doubt about that."
At the moment he is ranked second, after his French Win. But if Djokovic won this season then the trio, Federer, Nadal, and Djokovic will be standing at 20-19-18. But with Nadal's win, it brought him closer to break another historic record.
The record he has made is extraordinary and unbelievable but then there are certain factors that contribute to it. Nadal is known as the king of clays since his early childhood planning tennis. He plays best on the best on the red surface and Heavy topspin forehands, incredible defense and a position way behind the baseline make him undefeatable. Nadal is a left-handed player which benefits him immensely, maybe that is the reason behind several wins. His left-hand strikes give him certain unique angles that the opponent is often seen at a loss.
Final Words
Since he is playing from a very early age, he has sustained several injuries. One of the most severe ones was in his knees (Tendinitis). The specialists of the Tennis world have always pondered upon a singular thought: what would have Nadal achieved if he was free of pain and several injuries?
It is explicitly clear that the man was born to reign the Tennis Court while he plays. His fitness, strength, skills, and attitude that goes beyond the court boundary also contribute to his victory.