The Defeat of Table Toppers : India Vs New Zeland
The craze of cricket is not new in India. Indian public of every age group has always been a huge cricket maniac. The cricket world cup of 2019 was more than special for us. Everyone was hopeful for the Indian team to bring the trophy home, but sadly all the hopes and expectations got shattered into million pieces after yesterday's match. India lost unexpectedly, and with the loss, our journey came to an end in this world cup. All the highlights and reasons are discussed further in this article.
Match Analysis
The first semi-final of the world cup was decided to take place on the 9th of July but that could not happen. Half of the game was played on 9th and the other half on 10th July. New Zealand won the toss and decided to bat first. The first inning started where New Zealand's batting was not that impressive and everyone very early in the match decided that this match belongs to India. In 46.1 overs Newzeland only manages to score 211 runs with the loss of 5 wickets and then rain stopped the play. Rain emerged as a villain in this crucial game. After waiting for really long it was decided that the rest of the game will be continued on a reserved day.
The second day of the match started from where it was interrupted. New Zealand managed to score a total of 239 runs. Indian batting line up shattered like a stack of cards under the Newzeland bowling spell. All the expectations of yet another century from Rohit Sharma got vanished and the whole country just wanted the big win. The chase that was looking like a piece of cake earlier now looked like a walk of thorns. Although M.S Dhoni and Ravindra Jadeja tried their level best India could not save this match and ultimately lost it.
The Rain Factor
The rain played a very deciding role in this semi-finals. Debates are going on that if the match would have been completed in a normal way without rain India would have won it. But nothing is set in stone. But the rain did put Newzeland on the gaining side. It provided them the chance to redeem themselves overnight and enhance their planning to win the game. India, on the other hand, became super chill and overconfident and thus, ended up on the losing side.
MS Dhoni: the best finisher
MS Dhoni Indian team's ex-captain and an amazing player did everything he could have done to win the game but sadly everything went in vain. The ex-captain cool played a superb inning of 50 runs, despite being out of form. MS Dhoni has done wonders for Indian cricket in the past 12 years. He is considered to be one of the most successful captains ever by winning the trophy in all the three formats and making team India number 1 in ODI as well as Test matches. But unfortunately, this might be the last world cup of Dhoni and retirement news can come any day.
Controversial Captaincy
Many questions were raised regarding the lost match. Whose fault it was? Why did top batting order fail? Why no one was sticking on the ground and scoring runs? But the most important question was raised on the captaincy of Virat Kohli. What mistakes could have been avoided by Virat Kohli as a captain? What could have been to prevent the loss after losing so many wickets? Why didn't he as a captain took the burden on his shoulder and scored something. Moreover, his comparison with MS Dhoni also began.
Nonetheless, we shouldn't get so disheartened over a game. It's a sport after all someone has to lose, and someone has to win.
Rafael Nadal Winning Yet Another French Open And Proving Why His King Of Clay
The Popularity of the Spanish sportsman, Rafael Nadal in the tennis world is well-known. His dominance over the French Open over all these years is also not new, since any seasons he has shown why he should be considered for the tag of greatness. In the 2020s French, Open Nadal delivered a clear dominant with scores 6-0, 6-2, 7-5, over Novak Djokovic. Djokovic praised Nadal by saying, "He keeps going. No holding him back, it seems like. It's amazing. I mean, I admire all his achievements"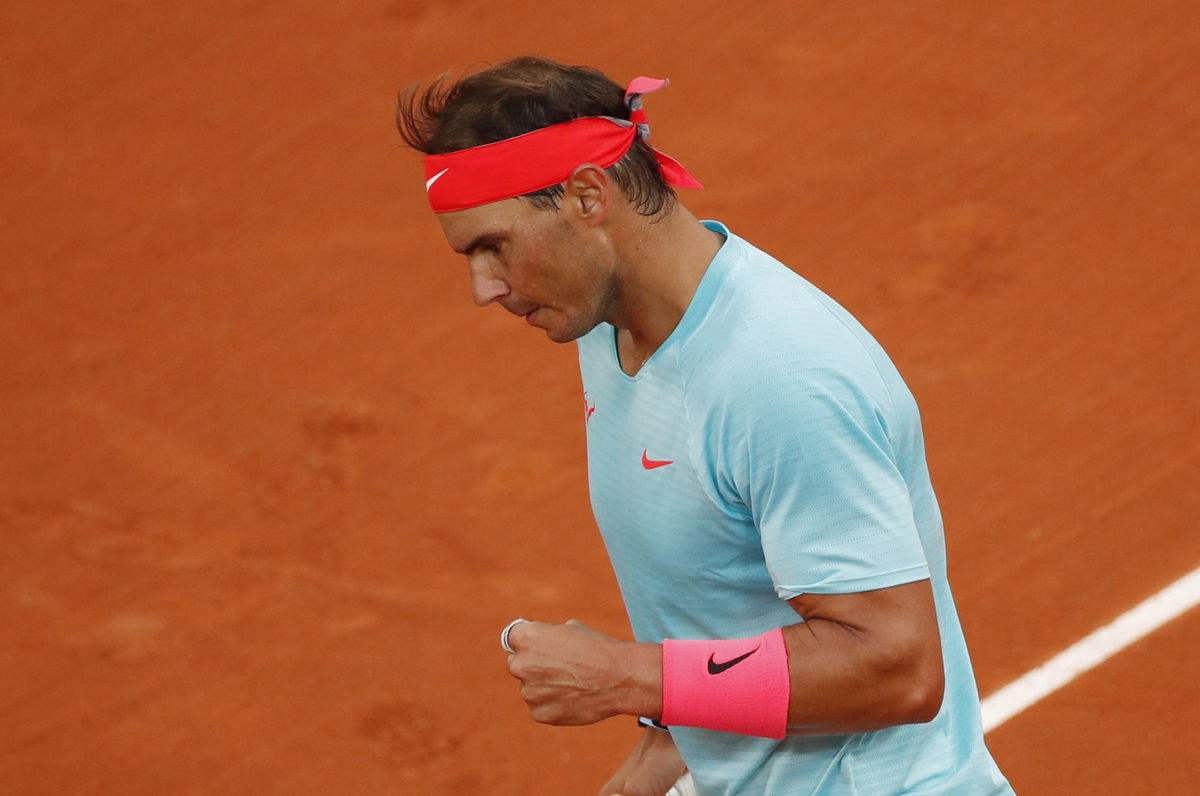 Reactions after the win
With these outstanding scores, he is now tied with Roger Federer at 20 major singles championships, which is more than any player achieved in the tennis history. Due to two back-to-back Knee surgeries Federer who is 39 years at the moment, sat out both the U.S. Open and French Open. But after Nadal's win he posted a congratulatory note on Instagram:
"I have always had the utmost respect for my friend Rafa as a person and as a champion. As my greatest rival over many years, I believe we have pushed each other to become better players," Federer began, ending with: "I hope 20 is just another step on the continuing journey for both of us. Well done, Rafa. You deserve it."
After the victory, Nadal himself commented that "(To) win here means everything to me, no? It's not the moment, honestly … (to) think today about the 20th," and went on to say,  "Roland Garros means everything to me. I spent, here, the most important moments — or most of the most important moments — in my tennis career, no doubt about that."
At the moment he is ranked second, after his French Win. But if Djokovic won this season then the trio, Federer, Nadal, and Djokovic will be standing at 20-19-18. But with Nadal's win, it brought him closer to break another historic record.
The record he has made is extraordinary and unbelievable but then there are certain factors that contribute to it. Nadal is known as the king of clays since his early childhood planning tennis. He plays best on the best on the red surface and Heavy topspin forehands, incredible defense and a position way behind the baseline make him undefeatable. Nadal is a left-handed player which benefits him immensely, maybe that is the reason behind several wins. His left-hand strikes give him certain unique angles that the opponent is often seen at a loss.
Final Words
Since he is playing from a very early age, he has sustained several injuries. One of the most severe ones was in his knees (Tendinitis). The specialists of the Tennis world have always pondered upon a singular thought: what would have Nadal achieved if he was free of pain and several injuries?
It is explicitly clear that the man was born to reign the Tennis Court while he plays. His fitness, strength, skills, and attitude that goes beyond the court boundary also contribute to his victory.