Kushal Punjabi Found Dead At His Flat|His Death Story Revealed
Shocking revelation about the film and television actor Kushal Punjabi, 37, who allegedly killed himself on Thursday night in his flat in Bandra in western Mumbai, stated by police officers who registered an accidental death report (ADR). The Bandra police also said on Friday that they found a suicide note from the flat in which read, "There is no one responsible for my suicide."
Speaking to the Hindustan Times, deputy commissioner of police Paramjit Singh Dahiya DCP said, "We recovered a suicide note in which Kushal Punjabi clearly mentioned that no one should be blamed for his actions. We are conducting an inquiry." The news of Kushal's death was also revealed by his friend Karanvir Singh Bohra on social media.
Police officers investigating the entire death  accident said that Kushal Punjabi stopped taking calls on Thursday. His parents were trying to reach him since 2 pm, but he didn't  respond. Subsequently, they decided to visit him.
Punjabi's parents reached the apartment around 10:30 in the night, and found the door locked. They had a spare key, and used it to open the door around 10.50 pm. When they entered the flat, they found their son motionless.
Police said the neighbours informed them about the incident at 11.10 pm. An investigating officer told HT, "Our team reached his apartment, and we rushed Kushal to the hospital where he was declared dead before admission. We filed an ADR soon just  after that."
The police further said that Punjabi's wife was not in India and he was alone in his flat when he took the drastic step.
Do you know that Punjabi has acted in movies such as Lakshya, Kaal and Dhan Dhana Dhan Goal? He was also a popular television actor with roles in shows such as CID, Ishq Mein Marjawan, Love Marriage, Kya Haal Mister Panchal, and Aasmaan Se Aage. He also participated in several reality TV shows such as Fear Factor, Jhalak Dikhla Jaa and Zor Ka Jhatka. He is survived by his wife and a son.
Indian film and TV actor Kushal Punjabi committed suicide owing to the reasons like financial crisis and a failed marriage to wife Audrey Dolhen, according to media reports.
The 37-year-old Ishq Mein Marjawan star's body was found hanging in his Bandra apartment early on Friday morning.
Kushal had left behind a suicide note in which the actor says "Nobody should be held responsible for his death", police said.
In the suicide note he further writes that all his property should be divided amongst his son, sisters and parents with no mention of his wife Audrey Dolhen whom he tied the knot to in 2015 and shares a three-year-old son with.
The actor was suffering from clinical depression due to a failed marriage and financial crisis which became the reason for him taking his life, as revealed by reports. 
According to Pinkvilla, Kushal and wife were separated and the latter was living in Shanghai with son Kiaan.
However, the couple had not yet filed for divorce.
Kushal's body has been kept at a hospital while his wife is due to arrive from China to attend the funeral.
Read More:Dabanng 3 Movie
Rafael Nadal Winning Yet Another French Open And Proving Why His King Of Clay
The Popularity of the Spanish sportsman, Rafael Nadal in the tennis world is well-known. His dominance over the French Open over all these years is also not new, since any seasons he has shown why he should be considered for the tag of greatness. In the 2020s French, Open Nadal delivered a clear dominant with scores 6-0, 6-2, 7-5, over Novak Djokovic. Djokovic praised Nadal by saying, "He keeps going. No holding him back, it seems like. It's amazing. I mean, I admire all his achievements"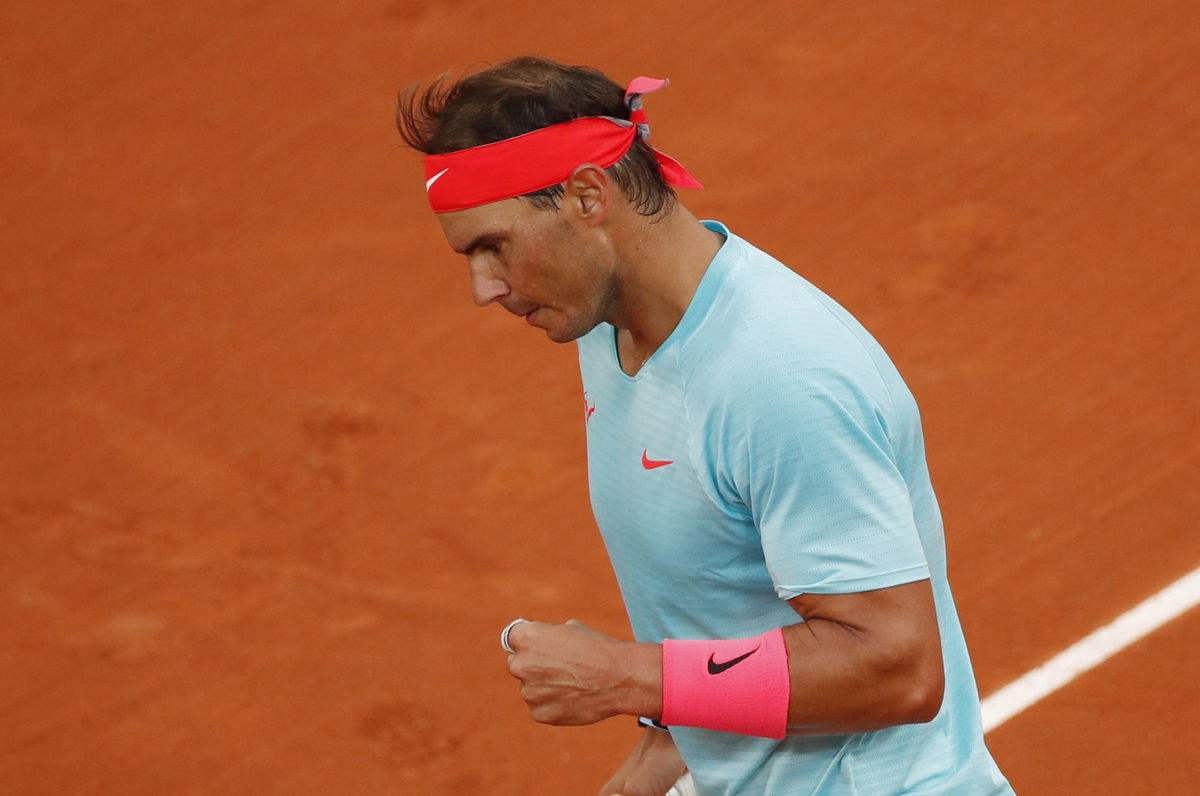 Reactions after the win
With these outstanding scores, he is now tied with Roger Federer at 20 major singles championships, which is more than any player achieved in the tennis history. Due to two back-to-back Knee surgeries Federer who is 39 years at the moment, sat out both the U.S. Open and French Open. But after Nadal's win he posted a congratulatory note on Instagram:
"I have always had the utmost respect for my friend Rafa as a person and as a champion. As my greatest rival over many years, I believe we have pushed each other to become better players," Federer began, ending with: "I hope 20 is just another step on the continuing journey for both of us. Well done, Rafa. You deserve it."
After the victory, Nadal himself commented that "(To) win here means everything to me, no? It's not the moment, honestly … (to) think today about the 20th," and went on to say,  "Roland Garros means everything to me. I spent, here, the most important moments — or most of the most important moments — in my tennis career, no doubt about that."
At the moment he is ranked second, after his French Win. But if Djokovic won this season then the trio, Federer, Nadal, and Djokovic will be standing at 20-19-18. But with Nadal's win, it brought him closer to break another historic record.
The record he has made is extraordinary and unbelievable but then there are certain factors that contribute to it. Nadal is known as the king of clays since his early childhood planning tennis. He plays best on the best on the red surface and Heavy topspin forehands, incredible defense and a position way behind the baseline make him undefeatable. Nadal is a left-handed player which benefits him immensely, maybe that is the reason behind several wins. His left-hand strikes give him certain unique angles that the opponent is often seen at a loss.
Final Words
Since he is playing from a very early age, he has sustained several injuries. One of the most severe ones was in his knees (Tendinitis). The specialists of the Tennis world have always pondered upon a singular thought: what would have Nadal achieved if he was free of pain and several injuries?
It is explicitly clear that the man was born to reign the Tennis Court while he plays. His fitness, strength, skills, and attitude that goes beyond the court boundary also contribute to his victory.