Let's Delve Into Chhapaak Review and Deepika's Performance
Chhapaak
is in no way related to any biography, nor does it claim to be. It doesn't begin and end with Malti, but with stories of other women who have been victimised to establish a bigger world view of the crimes against women.
The Chhapaak story kicks off in the present, when an outraged nation is demanding the swift justice in the 2012 Nirbhaya rape case. While reporters are desperate to make the cries for the justice heard, they are perfectly okay being ignoring an old man who is carrying his acid-attack survivor daughter's picture, trying to draw attention to her case.
In Chhapaak , We're introduced to the Vikrant Massey as Amol, who is a journalist-turned-NGO founder who used to work with acid attack victims. He once again tells a simple yet powerful line—What's an acid attack when compared against a rape case?
You realise it's true; crimes against women have always been measured in terms of how acceptable the society finds them.
Eve-teasing is okay. Marital rape is okay. Rape and murder? Okay, yes, that's bad but sometimes men make mistakes. Domestic violence? That's their household matter.
In Chhapaak , He said that Where is Malti, you wonder, and so do Amol and the journalist, who used to suggest that her case be brought into the limelight again, now that the Nirbhaya case has also ignited a spark. But no one knows. When we do find out, we just see a disfigured but healed Malti, who has withdrawn herself from the limelight.
Her Public Interest Litigation (PIL) who is seeking a nationwide ban on the sale of acid has been stuck in the Supreme Court for seven years now. But it's not that Malti is dejected or has lost all the hope. She just has other responsibilities on her mind. There's a frustrated mother, a hospitalised brother, and her one-track mind just wants a job.
Do we blame her? We fixate so much on the catastrophe that we forget that soon enough, the normal life and its struggles will take over. In that way, Chhapaak dwells more on the healing, recovery and picking up the pieces of Malti's life.
Once she finds a job with Amol's NGO and gets on her first case is when we are shown her attack for the first time. And even then it was the moment after the acid was thrown on her face, to keep the mystery of the attacker alive a  long enough for the police investigation scenes to hold your attention.
They seemed a little one-dimensional, but at least they weren't tedious or cringeworthy, even in the face of character assassination of the victim.
The story from the present (2012) then takes us into the past (the attack and the aftermath) and traces the nabbing of the attacker, Malti's recovery through seven surgeries and how her confidence is shaky at  the first because she can't do the little things that make normal girls do, like wearing jhumkas since she doesn't have an ear to put them on.
Lucky for Malti, her father's employer was a very  rich and resourceful woman who helped the family financially, legally and morally. She and her lawyer friend were instrumental in boosting Malti's confidence. On the several occasions throughout the movie, we are gently reminded of the fact that Malti got the right help at the right time. 
There's also the matter of her attacker and his punishment. Even if the heinous crime is proved, the archaic provisions under the Indian Penal Code would let the perp off with seven-year imprisonment for grievous injury.
 Add to that bail and commutation on good conduct, and he would barely be in jail for 2 years. That's when the PIL to ban acid and have a separate section for acid attack victims germinates from a whispered wishful thought on Malti's part and becomes the mission of her advocate's life.
Read More:Deepika Padukone Joins Protest In JNU
Rafael Nadal Winning Yet Another French Open And Proving Why His King Of Clay
The Popularity of the Spanish sportsman, Rafael Nadal in the tennis world is well-known. His dominance over the French Open over all these years is also not new, since any seasons he has shown why he should be considered for the tag of greatness. In the 2020s French, Open Nadal delivered a clear dominant with scores 6-0, 6-2, 7-5, over Novak Djokovic. Djokovic praised Nadal by saying, "He keeps going. No holding him back, it seems like. It's amazing. I mean, I admire all his achievements"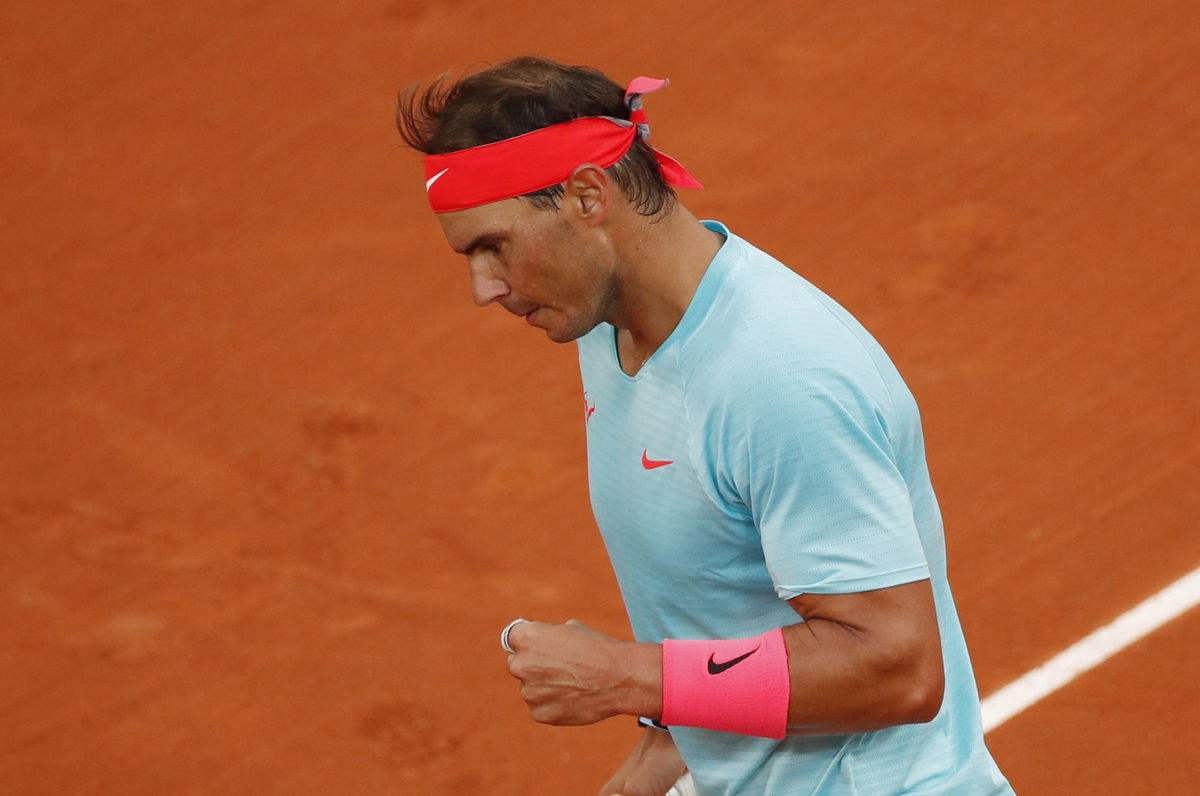 Reactions after the win
With these outstanding scores, he is now tied with Roger Federer at 20 major singles championships, which is more than any player achieved in the tennis history. Due to two back-to-back Knee surgeries Federer who is 39 years at the moment, sat out both the U.S. Open and French Open. But after Nadal's win he posted a congratulatory note on Instagram:
"I have always had the utmost respect for my friend Rafa as a person and as a champion. As my greatest rival over many years, I believe we have pushed each other to become better players," Federer began, ending with: "I hope 20 is just another step on the continuing journey for both of us. Well done, Rafa. You deserve it."
After the victory, Nadal himself commented that "(To) win here means everything to me, no? It's not the moment, honestly … (to) think today about the 20th," and went on to say,  "Roland Garros means everything to me. I spent, here, the most important moments — or most of the most important moments — in my tennis career, no doubt about that."
At the moment he is ranked second, after his French Win. But if Djokovic won this season then the trio, Federer, Nadal, and Djokovic will be standing at 20-19-18. But with Nadal's win, it brought him closer to break another historic record.
The record he has made is extraordinary and unbelievable but then there are certain factors that contribute to it. Nadal is known as the king of clays since his early childhood planning tennis. He plays best on the best on the red surface and Heavy topspin forehands, incredible defense and a position way behind the baseline make him undefeatable. Nadal is a left-handed player which benefits him immensely, maybe that is the reason behind several wins. His left-hand strikes give him certain unique angles that the opponent is often seen at a loss.
Final Words
Since he is playing from a very early age, he has sustained several injuries. One of the most severe ones was in his knees (Tendinitis). The specialists of the Tennis world have always pondered upon a singular thought: what would have Nadal achieved if he was free of pain and several injuries?
It is explicitly clear that the man was born to reign the Tennis Court while he plays. His fitness, strength, skills, and attitude that goes beyond the court boundary also contribute to his victory.