Mahendra Singh Dhoni The Captain Cool turns 39
Mahendra Singh Dhoni or better known as Mahi or Dhoni is the most loved Indian Cricketer of all the time. Fans often call him Captain cool. The Cricketer has been the former captain of Indian Cricket Team but is still looked upon as most respectable player not only by fans but also by his teammates. Today, on his 39th birthday, let us have a look at some amazing and wonderful facts about Dhoni.
Only Captain to win All ICC Trophies
Mahendra Singh Dhoni is known for captaincy in 2011 World Cup won by India but he is also the only captain in the whole long history of Cricket to win all the ICC Trophies. The credit not only goes to the smart captaincy of this legend but also to his smart choice about his teammates and their respective positions on the playfield. Under his captaincy, India won ICC  T20 World Cup in 2007, Asia Cups in 2010 and 2016, ICC World Cup in 2011 and ICC Champions Trophy. Such a record has not yet been set up by any other captain of any cricket team in the world.
Better known as Captain Cool
Almost everyone knows when someone is referring to Captain Cool, they are talking about Dhoni. But the major reason behind this is yet unknown to many. Dhoni is very calm by nature. During matches, almost players often lose their control over their emotions but Dhoni is always seen in the calm and composite mood even during hard times. This control over himself not only makes him the most respected player but also gives strength to his co-players.
Footballer
Cricket is not the only game which Dhoni has played since ever. Before Cricket, he used to play football and badminton. His outstanding goalkeeping skills caught the eye of his childhood coach, who asked him to play for school cricket team as wicketkeeper. Also, Dhoni has played both football and badminton at district level championships.
Helicopter Shot
Dhoni's Helicopter Shot is very famous. Almost everyone has heard about it. But Dhoni is not the inventor of this shot. It was learnt by him from his friend named Santosh Lal and that too, during a tennis tournament in Ranchi.
Honorary rank of Lieutenant Colonel
Dhoni has been conferred to the honorary rank of Lieutenant Colonel in the year 2011. Dhoni has since always expressed his love for the Army and his country. He also serves the nation by taking up his duties in the Army. According to him, he always tells his wife that she is the third love of his life with the country being the first and his parents being the second.
Only Cricketer to reach Eight IPL Finals
Dhoni is the captain of IPL team "Chennai Super Kings" and he has been the only cricketer to reach finals of all the eight IPL seasons. He has also won three of the finals in years 2010, 2011 and 2018. And the most interesting fact is that he is the only captain with such a title.
Final word
Dhoni is one of the most loving cricketers of the Indian Cricket Team. He has fans all over the world. On his 39th birthday, a lot of his fans have been wishing him. Twitter is full of birthday wishes. Rohit Sharma wished "Happy Birthday Youngster" to him. BCCI has also tweeted to wish him. Along with this, many cricketers and celebrities are wising him. With these wishes, we hope Dhoni will set more and more records in the future and make his family, friends, fans and the country proud.
Rafael Nadal Winning Yet Another French Open And Proving Why His King Of Clay
The Popularity of the Spanish sportsman, Rafael Nadal in the tennis world is well-known. His dominance over the French Open over all these years is also not new, since any seasons he has shown why he should be considered for the tag of greatness. In the 2020s French, Open Nadal delivered a clear dominant with scores 6-0, 6-2, 7-5, over Novak Djokovic. Djokovic praised Nadal by saying, "He keeps going. No holding him back, it seems like. It's amazing. I mean, I admire all his achievements"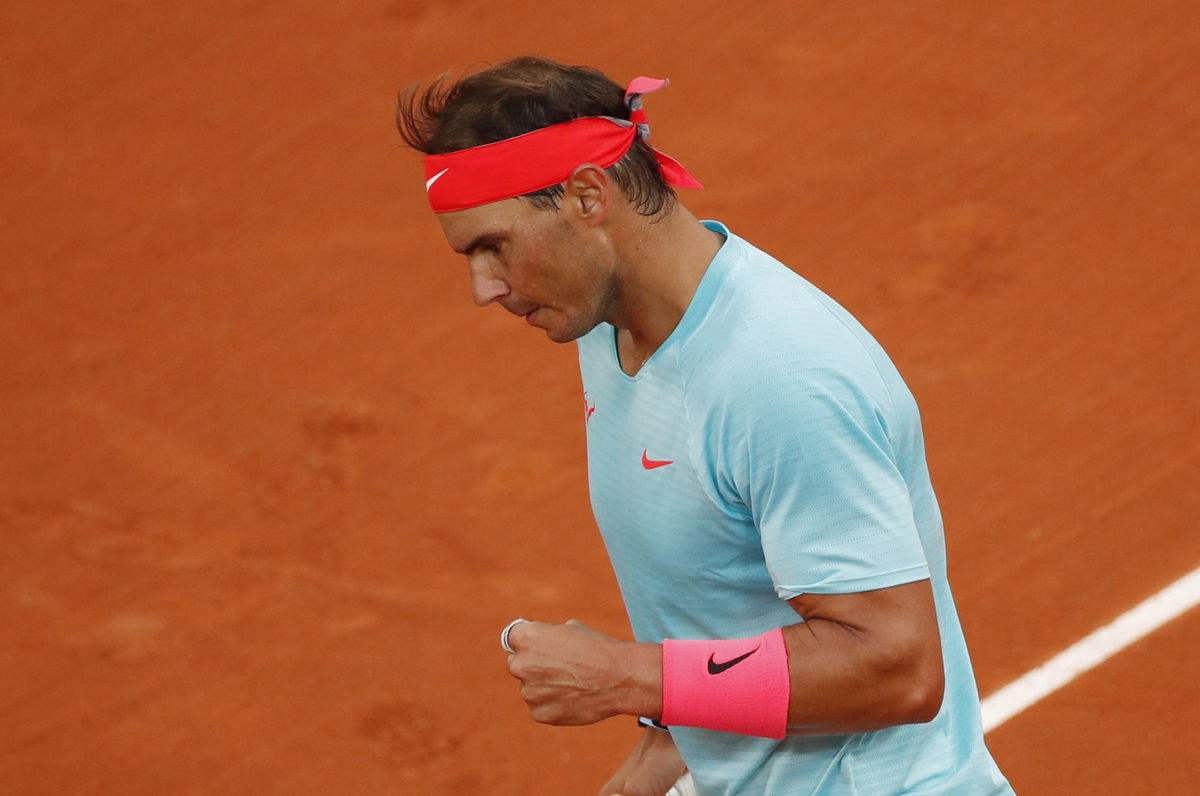 Reactions after the win
With these outstanding scores, he is now tied with Roger Federer at 20 major singles championships, which is more than any player achieved in the tennis history. Due to two back-to-back Knee surgeries Federer who is 39 years at the moment, sat out both the U.S. Open and French Open. But after Nadal's win he posted a congratulatory note on Instagram:
"I have always had the utmost respect for my friend Rafa as a person and as a champion. As my greatest rival over many years, I believe we have pushed each other to become better players," Federer began, ending with: "I hope 20 is just another step on the continuing journey for both of us. Well done, Rafa. You deserve it."
After the victory, Nadal himself commented that "(To) win here means everything to me, no? It's not the moment, honestly … (to) think today about the 20th," and went on to say,  "Roland Garros means everything to me. I spent, here, the most important moments — or most of the most important moments — in my tennis career, no doubt about that."
At the moment he is ranked second, after his French Win. But if Djokovic won this season then the trio, Federer, Nadal, and Djokovic will be standing at 20-19-18. But with Nadal's win, it brought him closer to break another historic record.
The record he has made is extraordinary and unbelievable but then there are certain factors that contribute to it. Nadal is known as the king of clays since his early childhood planning tennis. He plays best on the best on the red surface and Heavy topspin forehands, incredible defense and a position way behind the baseline make him undefeatable. Nadal is a left-handed player which benefits him immensely, maybe that is the reason behind several wins. His left-hand strikes give him certain unique angles that the opponent is often seen at a loss.
Final Words
Since he is playing from a very early age, he has sustained several injuries. One of the most severe ones was in his knees (Tendinitis). The specialists of the Tennis world have always pondered upon a singular thought: what would have Nadal achieved if he was free of pain and several injuries?
It is explicitly clear that the man was born to reign the Tennis Court while he plays. His fitness, strength, skills, and attitude that goes beyond the court boundary also contribute to his victory.