Article 15 Movie Review – A Horrifyingly Closer View At India's Caste System
Article 15
Cast: Ayushmann Khurrana, Manoj Pahwa, Kumud Mishra, Mohammed Zeeshan Ayyub, Ashish Verma, Sayani Gupta, Isha Talwar, Nasser
Director: Anubhav Sinha
Article 15 – a crime drama film, has been written and directed by Anubhav Sinha, releasing on June 28, 2019. As the name suggests, this movie is based on article 15 of the constitution. The article refers to the prohibition of discrimination of any form, be it caste, creed, religion or sex.
This Ayushman Khurrana starrer film is based on some true events of Badaun gang rape and Una flogging of the Dalits in 2016. The other casting crew consists of notable actors Sayani Gupta, Isha Talwar and Kumud Mishra.
Ayushman Khurrana, the protagonist, will be seen playing Ayan, a police officer. Ayan is characterized as a westernized individual, Saint Stephen's graduated Brahman who knows nothing about hierarchy and social divisions. The movie is set in Uttar Pradesh.
The background music and the cinematography has been marvelously done in this movie. The soundtrack has been given by Anurag Salkia and Piyush Shankar. The credits for the outstanding cinematography goes to Ewan Mulligan. The movie has been edited by Yasha Ramchandani. The setting of the key scenes is at night which symbolizes the darkness that prevails and gives it a more natural touch.
With a top-notch screenplay, this movie has compelled the audience to introspect.
The performances of all the lead cast have been highly appreciated, especially praising Ayushman. The Times of India has given it a rating of 4 out of 5. The best thing about the movie is that it presents the unflinching truths of society and its thought-provoking narrative affects the audience deeply. This applause-worthy film brings out the evils of untouchability and states it no less than terrorism. It brings out the horrors that untouchability and discrimination bring into the lives of the owners at the deep-rooted in almost each and every one of us. The drama is staged in such a way that it keeps the audiences gripped.
The characters have been given justice and the socio-political issues of a district in Uttar Pradesh have been fiercely unveiled. The movie is successful in its objective, that is to raise questions in the minds of audiences and strike conversations. No sugar-coated content has been displayed to impress or rather mislead the viewers. A much-recommended film, Article 15 has been praised for its unfaltering direction and overwhelming emotions.
A mockery to the modern ideals of equality and liberty laid by our Constitution, this film has tackled social issues and caste politics radically and ideally. And has shown society, the mirror about the backwardness that prevails, costing the country its real development for which our ancestors gave up their lives.
The movie has further secured its position for the opening of the 10th London Indian Film Festival to be screened on 20th June. In an era where good movies hardly make it to the box office, this movie is an exception and is deemed to be a blockbuster. In case you were thinking of passing this one, we say a firm "no".
Rating: 3.5 / 5
Rafael Nadal Winning Yet Another French Open And Proving Why His King Of Clay
The Popularity of the Spanish sportsman, Rafael Nadal in the tennis world is well-known. His dominance over the French Open over all these years is also not new, since any seasons he has shown why he should be considered for the tag of greatness. In the 2020s French, Open Nadal delivered a clear dominant with scores 6-0, 6-2, 7-5, over Novak Djokovic. Djokovic praised Nadal by saying, "He keeps going. No holding him back, it seems like. It's amazing. I mean, I admire all his achievements"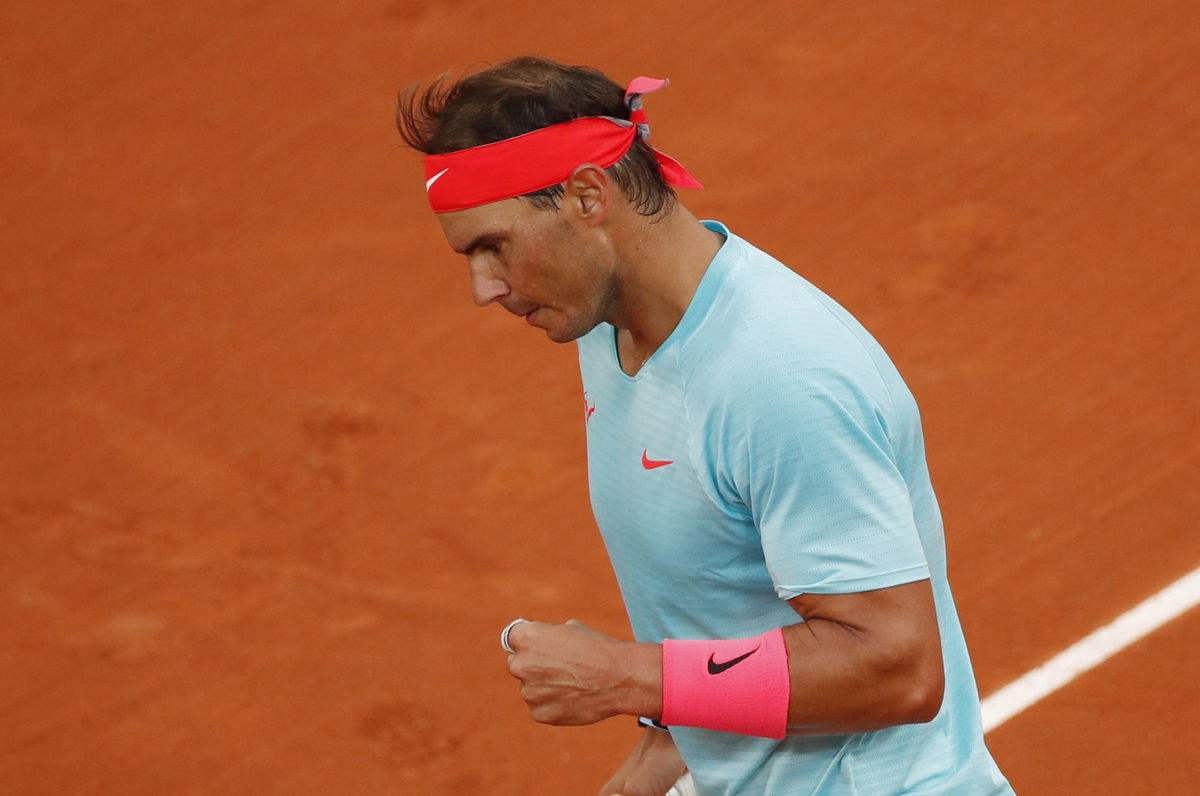 Reactions after the win
With these outstanding scores, he is now tied with Roger Federer at 20 major singles championships, which is more than any player achieved in the tennis history. Due to two back-to-back Knee surgeries Federer who is 39 years at the moment, sat out both the U.S. Open and French Open. But after Nadal's win he posted a congratulatory note on Instagram:
"I have always had the utmost respect for my friend Rafa as a person and as a champion. As my greatest rival over many years, I believe we have pushed each other to become better players," Federer began, ending with: "I hope 20 is just another step on the continuing journey for both of us. Well done, Rafa. You deserve it."
After the victory, Nadal himself commented that "(To) win here means everything to me, no? It's not the moment, honestly … (to) think today about the 20th," and went on to say,  "Roland Garros means everything to me. I spent, here, the most important moments — or most of the most important moments — in my tennis career, no doubt about that."
At the moment he is ranked second, after his French Win. But if Djokovic won this season then the trio, Federer, Nadal, and Djokovic will be standing at 20-19-18. But with Nadal's win, it brought him closer to break another historic record.
The record he has made is extraordinary and unbelievable but then there are certain factors that contribute to it. Nadal is known as the king of clays since his early childhood planning tennis. He plays best on the best on the red surface and Heavy topspin forehands, incredible defense and a position way behind the baseline make him undefeatable. Nadal is a left-handed player which benefits him immensely, maybe that is the reason behind several wins. His left-hand strikes give him certain unique angles that the opponent is often seen at a loss.
Final Words
Since he is playing from a very early age, he has sustained several injuries. One of the most severe ones was in his knees (Tendinitis). The specialists of the Tennis world have always pondered upon a singular thought: what would have Nadal achieved if he was free of pain and several injuries?
It is explicitly clear that the man was born to reign the Tennis Court while he plays. His fitness, strength, skills, and attitude that goes beyond the court boundary also contribute to his victory.