Super 30: Was Hrithik Roshan Back With A Bang?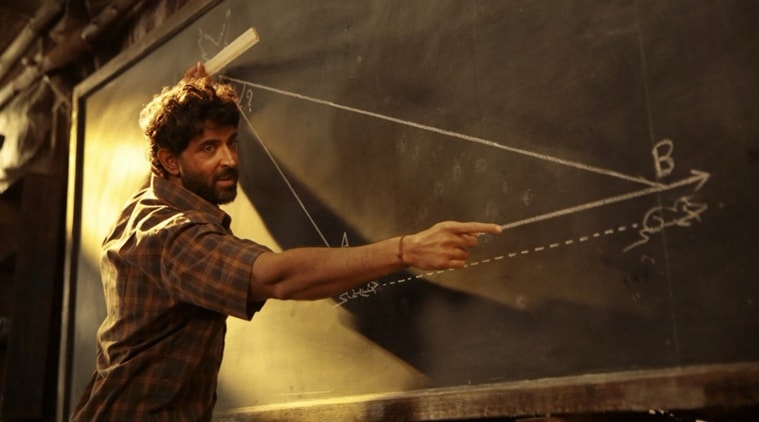 It is believed that films or cinema is the depiction of our society and culture as a whole. It's an art of storytelling and moving the audience to live that story for a few hours. Super 30 released this Friday similarly talks about the education problem in the lower middle class and extremely poor section of the society.
Hrithik Roshan starrer this drama genre film comes along with a social message as well. It also stars Mrunal Thakur and Pankaj Tripathi. Directed by Vikas Bahl, Hrithik Roshan is coming back after 2 years, since his last movie Kaabil.
The movie is based on the real-life of mathematician and educationist Anand Kumar from Bihar. Let's review this movie section wise:
Super 30 Movie Review
Story Line
For any film, the story is the most basic pillar. If it's strongly written and formulated film is bound to perform well. But Super 30's story does come with some major loopholes and irrelevant angles. Instead of focusing solely on the education of underprivileged kids, the story takes some unnecessary turns and actually bores the audience.
Anand Kumar, an IIT tuition teacher, played by Hrithik Roshan is accused of sexual harassment case which ruins his career. And thus, he starts teaching underprivileged kids for competition exams like IIT.
How he starts modifying the lives of those kids who were clueless before he came along. The movie sometimes appears far from reality despite being based on a real-life story. The romantic angle between Hrithik Roshan and Mrunal Thakur forcefully shoved in the movie also was not really needed if we see this practice. That's all the film has to offer in respect to the storyline.
The Acting Aspect
When the trailer came out, everyone understood that Hrithik Roshan was not a suitable match for this role. Although his acting was quite good in the film and did perform well, this character was just not for him. For turning into a Bihari, over brown makeup did not go with Hrithik's personality at all and his accent was not on point as well. Moreover, his hazel eyes that were left as it is, didn't do justice to the character.
The supporting cast has not done that bad. In fact, they are pretty decent. Mrunal Thakur in the role of Anand's girlfriend has done a good job even though her role is very short. Multiple children taken as Anand's students are decent too and can do better if the roles had more depth.
Pankaj Tripathi as a corrupt politician did his job pretty well and was actually hilarious to watch. Aditya Srivastava in the role of Anand's rival performs nicely and delivers a steady performance.
Direction & Soundtrack
When the script fails, it's the director who actually fails. The loopholes and problem of the script depict the lousy direction by Vikas Bahl. Although the screenplay is bearable, the flow of the story could have been better. In fact, the flaw in direction began when Hrithik Roshan was chosen for this role.
Soundtracks of this movie are complete life savior and actually do justice with the tone of the movie. The music is composed by Ajay – Atul. 'Basanti No Dance' and 'Question mark' are actually good choices instead of putting a mandatory old Bollywood song remake or unnecessary cliche dance number. 'Jugraafiya' is a delight to listen with its meaningful lyrics and tone.
Final Thoughts
Overall, this movie is a one time watch only for Hrithik Roshan's acting, 'the underdog are powerful' message and maybe for the music album. But if you were expecting some brilliant performance out of this movie, your heart will be broken because it will not be as revolutionary as 3 idiots or PK. The film is not a mass entertainer like Hrithik's previous films with action and dancing numbers but actually tried to deliver a certain message.
Super30 – Official Trailer
Rafael Nadal Winning Yet Another French Open And Proving Why His King Of Clay
The Popularity of the Spanish sportsman, Rafael Nadal in the tennis world is well-known. His dominance over the French Open over all these years is also not new, since any seasons he has shown why he should be considered for the tag of greatness. In the 2020s French, Open Nadal delivered a clear dominant with scores 6-0, 6-2, 7-5, over Novak Djokovic. Djokovic praised Nadal by saying, "He keeps going. No holding him back, it seems like. It's amazing. I mean, I admire all his achievements"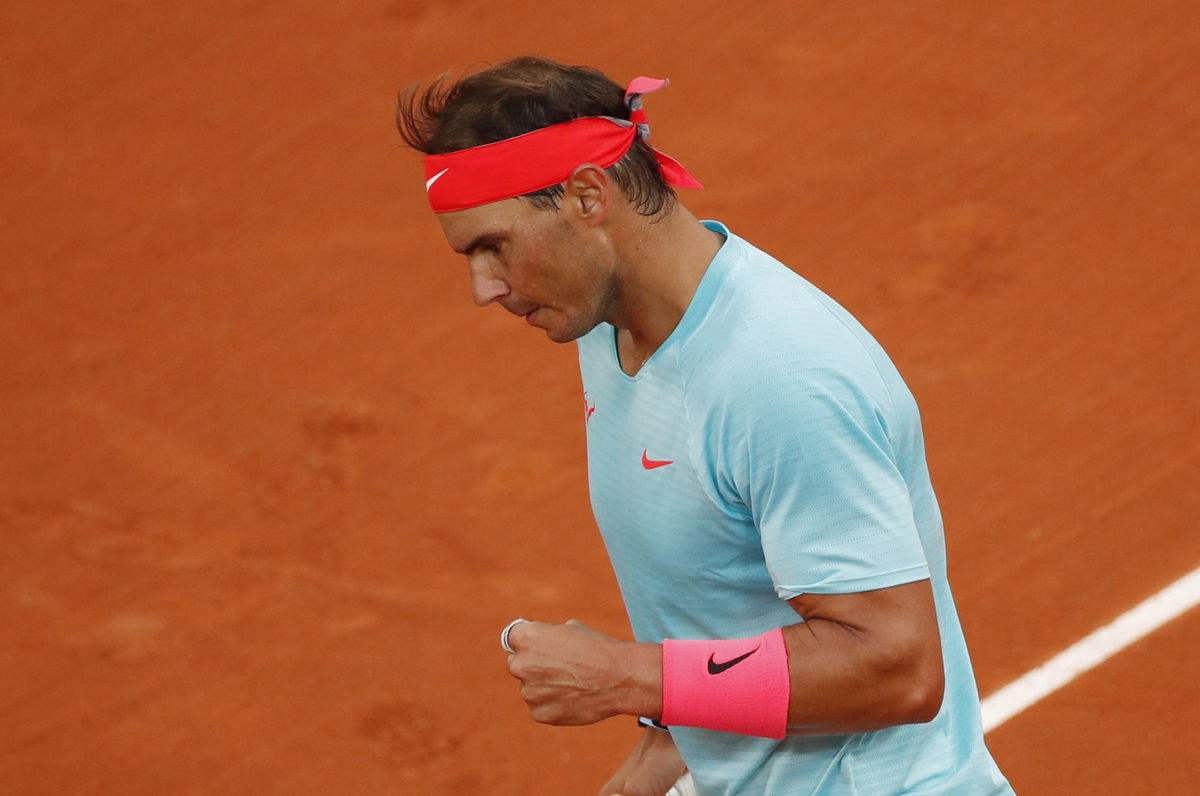 Reactions after the win
With these outstanding scores, he is now tied with Roger Federer at 20 major singles championships, which is more than any player achieved in the tennis history. Due to two back-to-back Knee surgeries Federer who is 39 years at the moment, sat out both the U.S. Open and French Open. But after Nadal's win he posted a congratulatory note on Instagram:
"I have always had the utmost respect for my friend Rafa as a person and as a champion. As my greatest rival over many years, I believe we have pushed each other to become better players," Federer began, ending with: "I hope 20 is just another step on the continuing journey for both of us. Well done, Rafa. You deserve it."
After the victory, Nadal himself commented that "(To) win here means everything to me, no? It's not the moment, honestly … (to) think today about the 20th," and went on to say,  "Roland Garros means everything to me. I spent, here, the most important moments — or most of the most important moments — in my tennis career, no doubt about that."
At the moment he is ranked second, after his French Win. But if Djokovic won this season then the trio, Federer, Nadal, and Djokovic will be standing at 20-19-18. But with Nadal's win, it brought him closer to break another historic record.
The record he has made is extraordinary and unbelievable but then there are certain factors that contribute to it. Nadal is known as the king of clays since his early childhood planning tennis. He plays best on the best on the red surface and Heavy topspin forehands, incredible defense and a position way behind the baseline make him undefeatable. Nadal is a left-handed player which benefits him immensely, maybe that is the reason behind several wins. His left-hand strikes give him certain unique angles that the opponent is often seen at a loss.
Final Words
Since he is playing from a very early age, he has sustained several injuries. One of the most severe ones was in his knees (Tendinitis). The specialists of the Tennis world have always pondered upon a singular thought: what would have Nadal achieved if he was free of pain and several injuries?
It is explicitly clear that the man was born to reign the Tennis Court while he plays. His fitness, strength, skills, and attitude that goes beyond the court boundary also contribute to his victory.