Netflix India's Home Stories brings to you a refreshing film based on the tales of lockdown
Quarantine has been a challenging journey for all of us and we have our own stories to tell. Well, Netflix India just gave this idea a perspective and it brings to you 'Home stories' a new movie that will connect you with the waves of relatable emotions during this lockdown and portray some of your inner feelings into a visual amidst you.
Home stories by Netflix India is a movie that holds four different short stories within it that throw light on a few complications that have surrounded us during this Lockdown.
If you haven't watched it, go check it out on:
Home Stories | Full Movie | Arjun Mathur, Apoorva Arora, Veer Rajwant Singh | Netflix India
Home Stories | Official Trailer | Arjun Mathur, Apoorva Arora, Veer Rajwant Singh | Netflix India
Home stories: The cast and crew
The film stars Arjun Mathur, Apoorva Arora, Veer Rajwant Singh, Imaad Shah, Saba Azad, and Tanmay Dhanania in lead roles. This anthology shot primarily by phones and laptops is directed by Sahirr Sethhi, Anubhuti Kashyap, Tanvi Gandhi, Ashwin Lakshmi Narayan.
Out with it
Starring: Arjun Mathur
Directed by: Sahirr Sethhi.
With a serious rise of mental health issues with the imposition of Lockdown, 'Out With It' captures this theme in an impressive light. It revolves around Angad, who deals through a series of anxiety and panic attacks every time he has to step out into the world and engage in minimal socialization.
With a habit of staying indoors, before it was made a popular concept by the pandemic, Angad has his struggles in dealing with this issue and breaking the gruesome anxious feeling to head outdoors. Every day, he tries to make a little progress with himself, dresses up, and chants 'I will go out today.'
But irony plays its cards, and finally, when this inner voice convinces Angad to battle his fears and step out, the nation comes under a Lockdown. With a single protagonist along with timeless expressions and dialogues, this film paints a powerful image of how anxiety looks like and leaves us pondering with questions on how the world will be after this pandemic finally fades away.
Will you be my Quarantine?
Starring: Saba Azad and Imaad Shah
Directed by: Anubhuti Kashyap
Ever thought about being quarantined with your one-night stand? Well, the second movie 'Will you be my Quarantine?' exactly portrays this eccentric idea. Vaishnavi and Rehaan face a weird situation when their one-night stand is converted into a three-week standoff due to the sudden announcement of Nation-wide lockdown.
The story takes an awkward and a frustrating turn when the two, in the beginning, find it difficult to put up with each other. However, during this long commitment, they discover each other better and work on their differences. It has delightful moments where they began developing a soft corner for each other and it turns into a good friendship.
The film shows the common emotions and situations new couples face like answering the question of 'Where is this relationship going?' It is a light-hearted movie and the characters tremendously develop through the lockdown period. To all the fans of little things, you witness a small cameo by Mithila Palkar and Dhruv Sehgal.
Delivering Smiles
Starring: Tanmay Dhanania
Directed by: Tanvi Gandhi
This pandemic has led to the emergence of so many heroes who do not wear a cape! Well, as the name suggests 'Delivering smiles' is a heartwarming story of Prakash, a delivery boy who ventures around the city delivering essentials and bundles of joy. Prakash, on his journey, meets all kinds of possible customers, some who are paranoid and are ungrateful to his job, while some who treat him with respect and acknowledge his grateful service.
To all of them, Prakash cheerfully exhibits a positive self and conveys affectionate messages of "have a good day or have a good life!" It is a beautiful narrative and Tanmay in his role as Prakash not only delivers necessities but also complete justice to his character. This film provokes you to think about your privilege while you sit safely inside and realize that there are thousands of people out in this lockdown, working to make our lives better.
Web Ne Bana Di Jodi
Starring: Veer Rajwant Singh, Apoorva Arora, and Rakesh Bedi
Directed by: Ashwin Lakshmi Narayan
With everything turning out to be an unconventional move in this quarantine, an online wedding is also on the list. 'Web Ne Bana Di Jodi' witnesses the roller coaster ride of the couple Ashu and Jia who tie a knot over a video call. With failed attempts to get married on the predetermined date due to lockdown, the couple resorts to a full-fledged wedding on a video call, much to the resentment of Jia's father.
He disapproves of the plan, as like any ambitious Indian parent, he had a grand wedding planned. With twists and turns, the couple supports each other and finally pull off an online wedding. The plot is a humorous take on the generation gap that exists between elders and the youngsters, and the unwillingness to carry out an extremely traditional event through an unconventional form, i.e. a video call
A compiled review of Home Stories:
 All the four tales explore multiple possibilities of quarantine situations that make you emotional and put a smile on your face due to the relatability. With dedicated actors doing justice to the plot, the direction and cinematography with such limited equipment and surroundings are highly commendable.
Home Stories is proof that no circumstance, even something as grave as a global pandemic can deter the spirit of cinema to be rediscovered and cherished. It is worth a watch and you will be entertained until the last bit.
Rafael Nadal Winning Yet Another French Open And Proving Why His King Of Clay
The Popularity of the Spanish sportsman, Rafael Nadal in the tennis world is well-known. His dominance over the French Open over all these years is also not new, since any seasons he has shown why he should be considered for the tag of greatness. In the 2020s French, Open Nadal delivered a clear dominant with scores 6-0, 6-2, 7-5, over Novak Djokovic. Djokovic praised Nadal by saying, "He keeps going. No holding him back, it seems like. It's amazing. I mean, I admire all his achievements"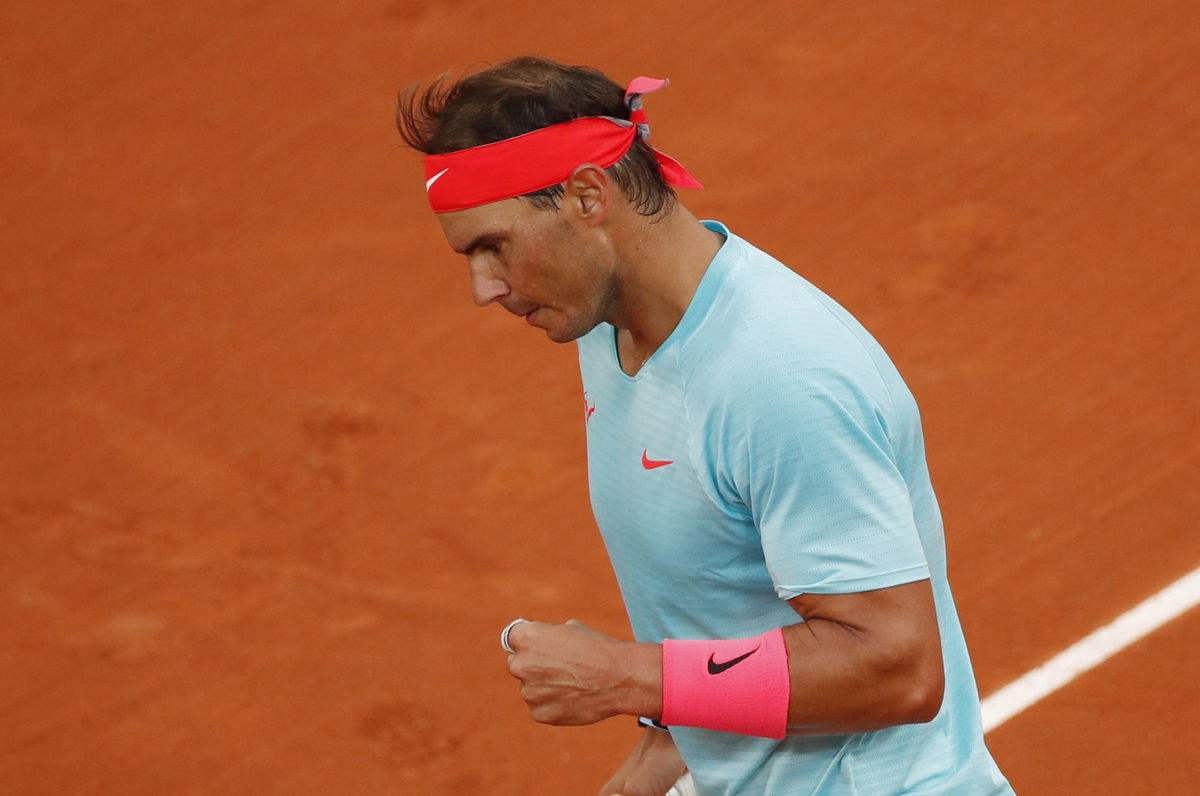 Reactions after the win
With these outstanding scores, he is now tied with Roger Federer at 20 major singles championships, which is more than any player achieved in the tennis history. Due to two back-to-back Knee surgeries Federer who is 39 years at the moment, sat out both the U.S. Open and French Open. But after Nadal's win he posted a congratulatory note on Instagram:
"I have always had the utmost respect for my friend Rafa as a person and as a champion. As my greatest rival over many years, I believe we have pushed each other to become better players," Federer began, ending with: "I hope 20 is just another step on the continuing journey for both of us. Well done, Rafa. You deserve it."
After the victory, Nadal himself commented that "(To) win here means everything to me, no? It's not the moment, honestly … (to) think today about the 20th," and went on to say,  "Roland Garros means everything to me. I spent, here, the most important moments — or most of the most important moments — in my tennis career, no doubt about that."
At the moment he is ranked second, after his French Win. But if Djokovic won this season then the trio, Federer, Nadal, and Djokovic will be standing at 20-19-18. But with Nadal's win, it brought him closer to break another historic record.
The record he has made is extraordinary and unbelievable but then there are certain factors that contribute to it. Nadal is known as the king of clays since his early childhood planning tennis. He plays best on the best on the red surface and Heavy topspin forehands, incredible defense and a position way behind the baseline make him undefeatable. Nadal is a left-handed player which benefits him immensely, maybe that is the reason behind several wins. His left-hand strikes give him certain unique angles that the opponent is often seen at a loss.
Final Words
Since he is playing from a very early age, he has sustained several injuries. One of the most severe ones was in his knees (Tendinitis). The specialists of the Tennis world have always pondered upon a singular thought: what would have Nadal achieved if he was free of pain and several injuries?
It is explicitly clear that the man was born to reign the Tennis Court while he plays. His fitness, strength, skills, and attitude that goes beyond the court boundary also contribute to his victory.