Netflix launches cheaper Rs 199 per month mobile-only plan in India, available starting today
Netflix has finally made some new plans official after they were in the testing period. The newly added plan is priced at ₹199 ($2.88) and will be billed at the end of every month. The plan, however, is a mobile-only plan so one cannot use Netflix.com. Also, the quality offered will be SD (Standard Quality). Its rivals, such as Amazon Prime Video, Hotstar and Zee5 offer more pocket-friendly plans. Netflix has launched this plan in India and will extend it to other countries soon. The move could help viewers binge on the upcoming Sacred Games 2.
The plan was supposed to cost ₹250/month which is cheaper but the price was brought down to make it available for a wide variety of audiences. If you choose to subscribe to this plan, you can watch Netflix on a smartphone or tablet; there is no casting support. Moreover, this plan is restricted to just one user, unlike the ₹799 plan which is accessible by 4 different people.
Netflix has also made other plans a tad bit cheaper. The base plan which earlier cost ₹549 is available for ₹499. Other reduced plans are  – ₹649/month/ (Standard) and ₹799/month (Premium). During the testing period, Netflix said they were in talks for a weekly subscription but the announcements did not mention it. We aren't sure if or when it will be made available.
If the plan is a hit, Netflix might ponder on reducing the rates for other plans as well. If that works out, it will make the content-consumption battle more interesting with Netflix rivaling YouTube Premium, Hotstar, Zee5, Amazon Prime Video, Hungama, etc.
What do you folks this about this plan? Would you consider buying a Netflix subscription now that it's cheaper? Tell us your opinions in the comments below.
Rafael Nadal Winning Yet Another French Open And Proving Why His King Of Clay
The Popularity of the Spanish sportsman, Rafael Nadal in the tennis world is well-known. His dominance over the French Open over all these years is also not new, since any seasons he has shown why he should be considered for the tag of greatness. In the 2020s French, Open Nadal delivered a clear dominant with scores 6-0, 6-2, 7-5, over Novak Djokovic. Djokovic praised Nadal by saying, "He keeps going. No holding him back, it seems like. It's amazing. I mean, I admire all his achievements"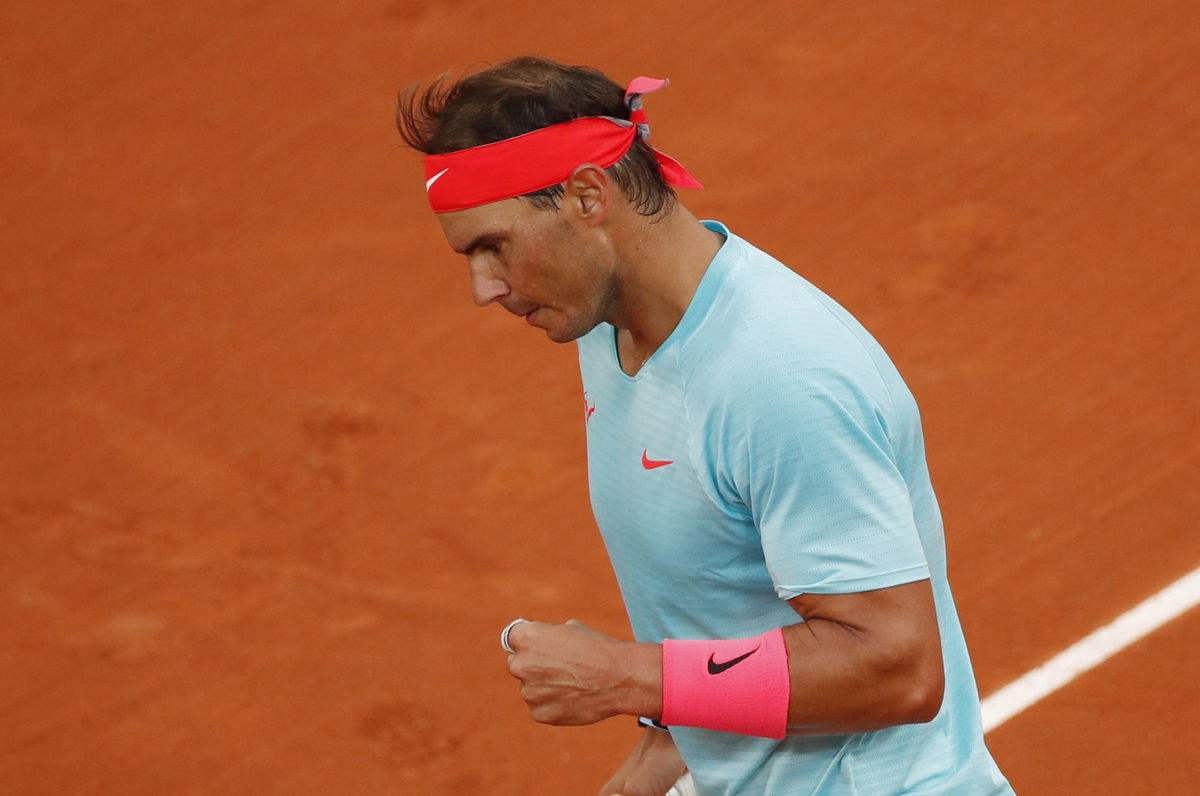 Reactions after the win
With these outstanding scores, he is now tied with Roger Federer at 20 major singles championships, which is more than any player achieved in the tennis history. Due to two back-to-back Knee surgeries Federer who is 39 years at the moment, sat out both the U.S. Open and French Open. But after Nadal's win he posted a congratulatory note on Instagram:
"I have always had the utmost respect for my friend Rafa as a person and as a champion. As my greatest rival over many years, I believe we have pushed each other to become better players," Federer began, ending with: "I hope 20 is just another step on the continuing journey for both of us. Well done, Rafa. You deserve it."
After the victory, Nadal himself commented that "(To) win here means everything to me, no? It's not the moment, honestly … (to) think today about the 20th," and went on to say,  "Roland Garros means everything to me. I spent, here, the most important moments — or most of the most important moments — in my tennis career, no doubt about that."
At the moment he is ranked second, after his French Win. But if Djokovic won this season then the trio, Federer, Nadal, and Djokovic will be standing at 20-19-18. But with Nadal's win, it brought him closer to break another historic record.
The record he has made is extraordinary and unbelievable but then there are certain factors that contribute to it. Nadal is known as the king of clays since his early childhood planning tennis. He plays best on the best on the red surface and Heavy topspin forehands, incredible defense and a position way behind the baseline make him undefeatable. Nadal is a left-handed player which benefits him immensely, maybe that is the reason behind several wins. His left-hand strikes give him certain unique angles that the opponent is often seen at a loss.
Final Words
Since he is playing from a very early age, he has sustained several injuries. One of the most severe ones was in his knees (Tendinitis). The specialists of the Tennis world have always pondered upon a singular thought: what would have Nadal achieved if he was free of pain and several injuries?
It is explicitly clear that the man was born to reign the Tennis Court while he plays. His fitness, strength, skills, and attitude that goes beyond the court boundary also contribute to his victory.