Novak Djokovic Hits Line Judge In The Throat, Out Of US Open
World no.1 Serbian tennis player Novak Djokovic has been recently kicked out of the US open because he accidentally hit a line judge in the throat. With this, his stunning record of 29 winning strikes is lost along with his bid for the 18th grand slam.
In the first set of his fourth-round match against Spanish tennis player Carreno Busta. Trailing 6-5 in the first set, when Novak was going to the Arthur Ashe Stadium sideline for a changeover, he angrily threw the tennis ball behind him. As he smacked the ball, the ball went straight towards the line judges and hit a female line judge in the throat, who fell at her knees and reached for her neck in pain.
Djokovic kicked out of game
After this incident, there was some discussion on the tennis court for 10 minutes, with tournament referee Soeren Friemel, Grand Slam supervisor Andreas Egli and chair umpire Aurelie Tourte.  Novak said that his action was unintentional and the incident was pure coincident. However, since the judge was hurt and this fact lead the ruling resulting in Novak being dismissed from the game.
Pleading his case, Novak said as the accident was unintended, so he should not be defaulted. Friemel who made the final decision of ending the match said that "we all agree that the action was not done on purpose, but the fact that he hurt the line judge is clear and since she is seriously hurt. He must pay the penalty". However, Friemel didn't saw the accident himself and was also denied the video replay, but as informed by others he took the decision.
Later, Novak Djokovic went on to shake hands with his opponent Carreno Busta and it was announced that Djokovic has defaulted, which equivalent to an ejection in tennis and Djokovic  left with this without any media interaction.
Djokovic posted an apology on Instagram
After a few hours, Novak Djokovic took it to Instagram to apologize. On the post, he shared with the picture of him leaving the court he wrote that the situation has left him empty and very sad. He checked with the person hurt and is thankful that she is okay. As for the disqualification he said," I need to go back and work on the disappointment and sorrow this had brought to me and take a life lesson from it to grow and evaluate myself". He apologized to U.S. open and anybody hurt due to his behavior and said he meant no harm. He also thanked his team, family, and fans for supporting him. Later in another post, he also thanked all his fans for all the support and messages and asked them to wish for the line judge's good health.
USTA also said that the ranking position will be forfeited along with 250000$ won by him during the tournament. U.S. Open also released an official statement saying that however Novak's action was unintentional but as per the rule book the incident was reckless and need to be penalized.
Final words
Disqualifying players from tournaments in situations like these where the accident is unintentional is not so common. However, with this disqualification Djokovic has lost his opportunity to win the US open. Djokovic apologized and decided to take a lesson from it to be more careful in future.
Rafael Nadal Winning Yet Another French Open And Proving Why His King Of Clay
The Popularity of the Spanish sportsman, Rafael Nadal in the tennis world is well-known. His dominance over the French Open over all these years is also not new, since any seasons he has shown why he should be considered for the tag of greatness. In the 2020s French, Open Nadal delivered a clear dominant with scores 6-0, 6-2, 7-5, over Novak Djokovic. Djokovic praised Nadal by saying, "He keeps going. No holding him back, it seems like. It's amazing. I mean, I admire all his achievements"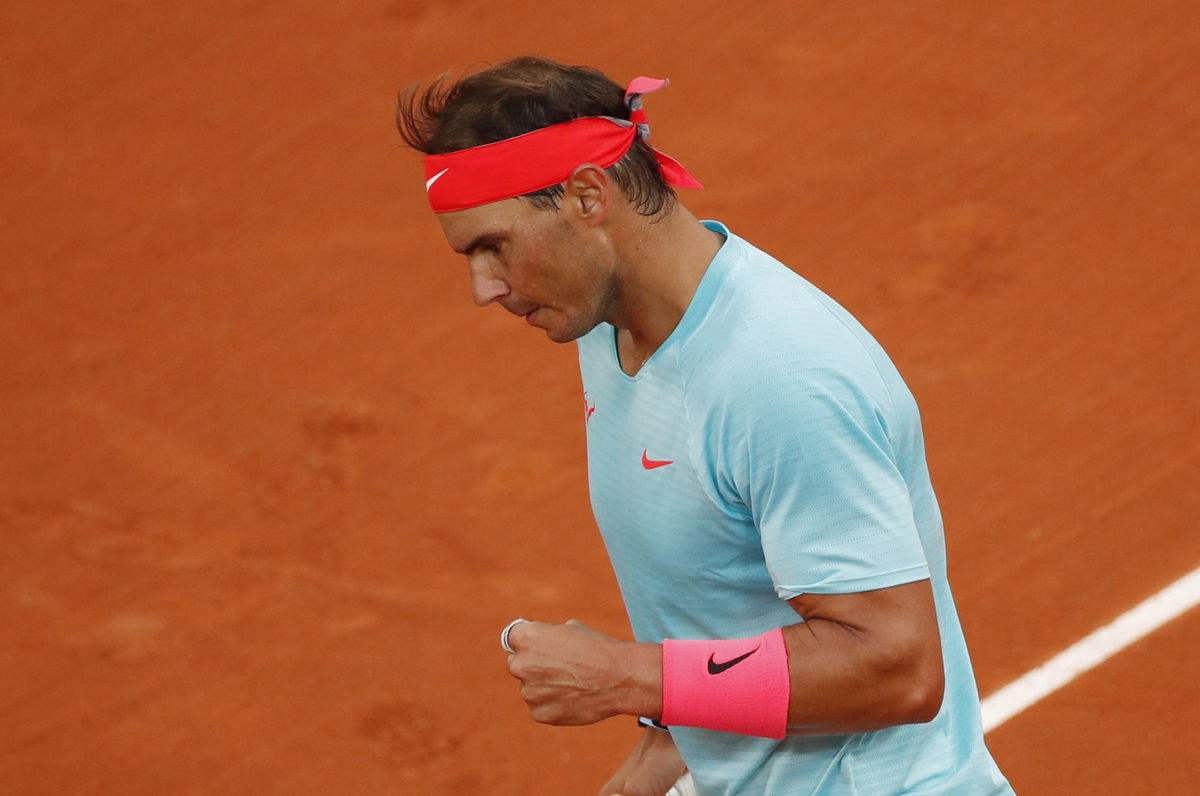 Reactions after the win
With these outstanding scores, he is now tied with Roger Federer at 20 major singles championships, which is more than any player achieved in the tennis history. Due to two back-to-back Knee surgeries Federer who is 39 years at the moment, sat out both the U.S. Open and French Open. But after Nadal's win he posted a congratulatory note on Instagram:
"I have always had the utmost respect for my friend Rafa as a person and as a champion. As my greatest rival over many years, I believe we have pushed each other to become better players," Federer began, ending with: "I hope 20 is just another step on the continuing journey for both of us. Well done, Rafa. You deserve it."
After the victory, Nadal himself commented that "(To) win here means everything to me, no? It's not the moment, honestly … (to) think today about the 20th," and went on to say,  "Roland Garros means everything to me. I spent, here, the most important moments — or most of the most important moments — in my tennis career, no doubt about that."
At the moment he is ranked second, after his French Win. But if Djokovic won this season then the trio, Federer, Nadal, and Djokovic will be standing at 20-19-18. But with Nadal's win, it brought him closer to break another historic record.
The record he has made is extraordinary and unbelievable but then there are certain factors that contribute to it. Nadal is known as the king of clays since his early childhood planning tennis. He plays best on the best on the red surface and Heavy topspin forehands, incredible defense and a position way behind the baseline make him undefeatable. Nadal is a left-handed player which benefits him immensely, maybe that is the reason behind several wins. His left-hand strikes give him certain unique angles that the opponent is often seen at a loss.
Final Words
Since he is playing from a very early age, he has sustained several injuries. One of the most severe ones was in his knees (Tendinitis). The specialists of the Tennis world have always pondered upon a singular thought: what would have Nadal achieved if he was free of pain and several injuries?
It is explicitly clear that the man was born to reign the Tennis Court while he plays. His fitness, strength, skills, and attitude that goes beyond the court boundary also contribute to his victory.