Raat Akeli Hai Review: A Crime Drama Portraying Patriarchal Society
Raat Akeli Hai is a crime drama movie released on Netflix. It has been directed by Honey Tehran and has Nawazuddin Siddiqui and Radhika Apte in lead roles. Though the movie is a crime drama this is not the only thing it deals with. Raat akeli Hai is a reflection of social evils and some barriers existing in society. It was released on 31st July 2020 on Netflix. The movie is full of twists and turns what a thriller demands but has also been analyzed as a reflection of misogyny and ill-treatment of women in patriarchal setup. The movie also speaks about the complexes held by men which are generally brushed off and never brought out in public.
Cast
The cast of the movie includes Nawazuddin Siddiqui, Radhika Apte, Shweta Tripathi, Tigmanshu Dhulia, Shivani Raghuwanshi, Ila Arun, Sawanand Kirkire, Nitesh Kumar Tiwari, Nishant Dahiya and Aditya Srivastava. It has been directed by Honey Tehran and produced by Abhishek Chaubey and Ronnie Screwvala.
Plot
Raat Akeli Hai is a story of a small-town cop named Jatil Yadav who summoned to investigate murder case of a politician. Jatil Yadav suffers from inferiority complex due to his dark complexion. Several girls have also rejected him for his dark complexion. When he began to investigate the case, he came to know about Radha, the mistress and wife-to-be of the dead politician. The storyline dives deeper into the character of Radha and reflects the condition of men in a patriarchal society. Jatil Yadav began to solve the case and unfolded many mysteries hidden in the big mansion.
Ratings and Review
Overall, Raat Akeli Hai is an interesting crime drama which is unpredictable. It begins at a suspenseful note and it is quite difficult to predict the storyline. Though in the end, Jatil began to find direct evidence one after another which might seem like a compromise with the interest of audience but looking at the point that the movie is more than just a thriller, the storyline is justiciable. The movie hits hard on the social set-up by portraying the position of women in a total patriarchal society. The movie refers to dowry, character assassination of women, her objectification and actual buying and selling of a woman. Radha who was sold by her father was abused mentally and physically for most of her life. The way she was referred to in the family deeply marks her position in society. She is a symbol of all the women who are still treated badly within and outside their household.
Another important dimension that the movie talks about is complexes held by men. This topic is generally ignored by the society but Raat Akeli Hai has strongly portrayed how Jatil Yadav suffers from inferiority complex due to his dark complexion. Several girls have also rejected him due to the same reason and finally, he even tried to lighten his skin tone by applying fairness cream. He is also ashamed of his name Jatil which was originally Jatin. He blames his mother for making mistake during his tenth standard board exams due to which his name became Jatil.
Coming to the acting, Nawazuddin Siddique and Radhika Apte are well-known excellent actors. In this movie, the strongest and most loud performance is performed by these two actors. The other actors have also tried to perform their roles effectively. Some scenes of the movie have monotonous tones such as the interaction between Jatil and his subordinate and the later stage of the investigation but overall the movie is a good movie to watch.
Conclusion
Raat Akeli Hai is a crime drama concerning patriarchal social set up. It is the story of a young cop dealing with his complexes within and mysteries outside. It is also the story of a young girl who has been prey to patriarchal society and has been objectified all her adult life. But she is strong and never accepted her as helpless. Overall, there are many reasons to watch the movie. You can watch it for an unpredictable thriller, outstanding acting by lead performers and wonderful direction.
Rafael Nadal Winning Yet Another French Open And Proving Why His King Of Clay
The Popularity of the Spanish sportsman, Rafael Nadal in the tennis world is well-known. His dominance over the French Open over all these years is also not new, since any seasons he has shown why he should be considered for the tag of greatness. In the 2020s French, Open Nadal delivered a clear dominant with scores 6-0, 6-2, 7-5, over Novak Djokovic. Djokovic praised Nadal by saying, "He keeps going. No holding him back, it seems like. It's amazing. I mean, I admire all his achievements"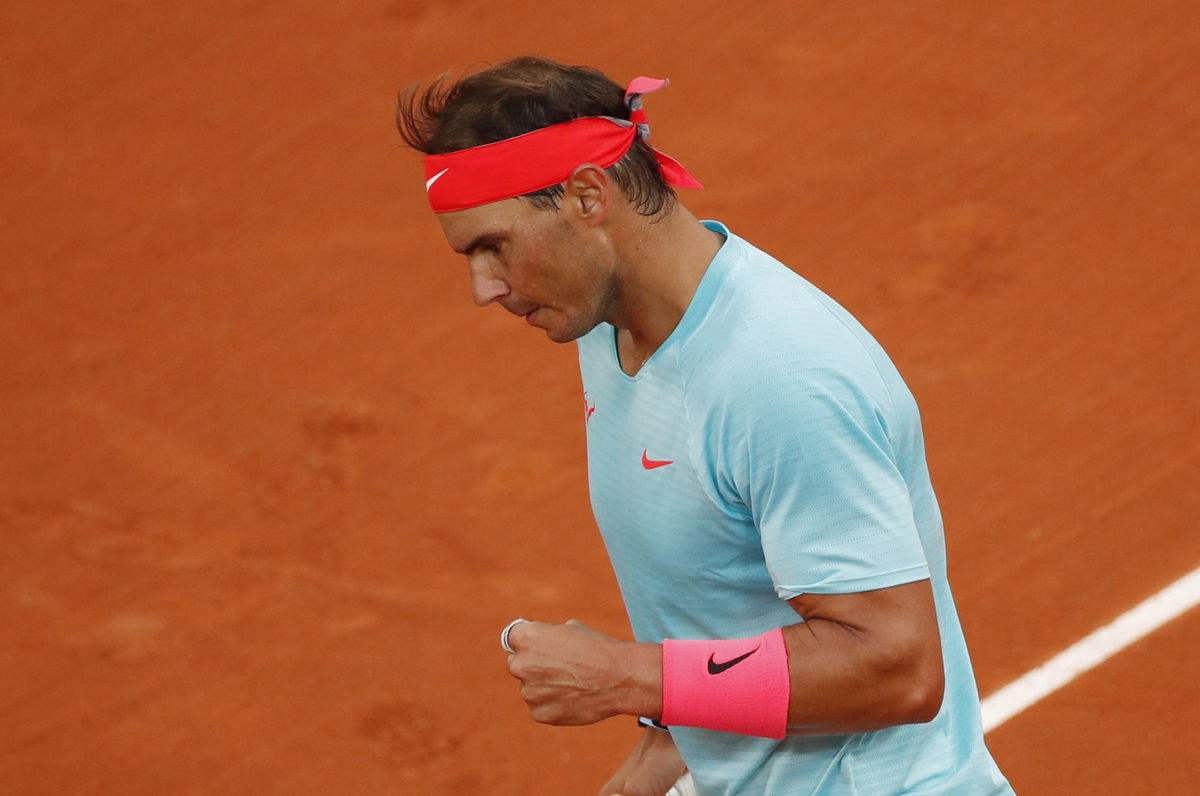 Reactions after the win
With these outstanding scores, he is now tied with Roger Federer at 20 major singles championships, which is more than any player achieved in the tennis history. Due to two back-to-back Knee surgeries Federer who is 39 years at the moment, sat out both the U.S. Open and French Open. But after Nadal's win he posted a congratulatory note on Instagram:
"I have always had the utmost respect for my friend Rafa as a person and as a champion. As my greatest rival over many years, I believe we have pushed each other to become better players," Federer began, ending with: "I hope 20 is just another step on the continuing journey for both of us. Well done, Rafa. You deserve it."
After the victory, Nadal himself commented that "(To) win here means everything to me, no? It's not the moment, honestly … (to) think today about the 20th," and went on to say,  "Roland Garros means everything to me. I spent, here, the most important moments — or most of the most important moments — in my tennis career, no doubt about that."
At the moment he is ranked second, after his French Win. But if Djokovic won this season then the trio, Federer, Nadal, and Djokovic will be standing at 20-19-18. But with Nadal's win, it brought him closer to break another historic record.
The record he has made is extraordinary and unbelievable but then there are certain factors that contribute to it. Nadal is known as the king of clays since his early childhood planning tennis. He plays best on the best on the red surface and Heavy topspin forehands, incredible defense and a position way behind the baseline make him undefeatable. Nadal is a left-handed player which benefits him immensely, maybe that is the reason behind several wins. His left-hand strikes give him certain unique angles that the opponent is often seen at a loss.
Final Words
Since he is playing from a very early age, he has sustained several injuries. One of the most severe ones was in his knees (Tendinitis). The specialists of the Tennis world have always pondered upon a singular thought: what would have Nadal achieved if he was free of pain and several injuries?
It is explicitly clear that the man was born to reign the Tennis Court while he plays. His fitness, strength, skills, and attitude that goes beyond the court boundary also contribute to his victory.