Ranbir Kapoor/Ranveer Singh & Hrithik Roshan In Shah Rukh Khan & Salman Khan's Karan Arjun
Ranveer Singh and Hrithik Roshan will star in Karan Arjun.
Karan Johar and Rohit Shetty,5 Years ago with a lot of fanfare, had announced that they are remaking the 1989 super-hit film,
Ram Lakhan
. Directed by the Subhash Ghai, this two-hero film starred Jackie Shroff and Anil Kapoor and their chemistry was one of its highpoints. 
The media and  the fans, as expected, speculated who'll step into the shoes of these actors. Sadly, a year later, it came to limelight that the project has been shelved. Karan Johar, at an event, blamed it on the ego clashes between the  male stars. 
He stated that the   "Two heroes cannot work together in the same film. The role of Lakhan will be considered as a larger part and the character of Ram will be insecure of the Lakhan". 
He also added, "Either make Ram or Lakhan. You can't make both. It's not the age to make the  multi-starrer films or two-hero films."Karan Arjun which got  released in January 1995,  was a reincarnation drama by Rakesh Roshan was a big hit.
There were  also big stars like Shah Rukh Khan, Kajol, Salman Khan, Mamta Kulkarni, Ranjeet, Amrish Puri, Rakhee Gulzar and others. Whether it was the storyline, songs or the performance by the stars, it made a special place in everybody's heart. 
This was in 2016. A few years after KJo made all these statements, things  got changed for the better. We saw quite a few two-hero flicks where the popular actors came together. Some  instances of these are the Padmaavat (Shahid Kapoor and Ranveer Singh), Total Dhamaal (Ajay Devgn and Anil Kapoor), the latest release Tanhaji: The Unsung Warrior (Ajay Devgn and Saif Ali Khan) are  among others.
Also, very recently, Hrithik Roshan and Tiger Shroff showed  the electrifying chemistry in 2019's biggest hit, War. Amusingly, even Karan Johar is making the  Takht, which features Ranveer Singh, Anil Kapoor and Vicky Kaushal along with actresses like Alia Bhatt, Kareena Kapoor Khan, Bhumi Pednekar and Janhvi Kapoor.
With the multi-starrer  which is officially back, Bollywood Hungama, on the occasion of 25th  anniversary of Karan Arjun, asked its producer-director Rakesh Roshan too, on the remake of this blockbuster flick. It  just got released on this very day and starred superstars Shah Rukh Khan and Salman Khan. When asked  that if a remake of this film was ever made, which actors he'd like to see playing the roles of Karan and Arjun, the filmmaker gave a very interesting answer.
He  stated that "Today, there are also some good actors who can do all these roles. Hrithik is there and even Mr Ranbir Kapoor is there – both can do a tremendous job. Or even Hrithik and Ranveer Singh can pull it off too. In fact, all actors today are  very good enough to play these roles."
Today, the film has completed its 25 years, and the singer, actors and director were discussing if its remake happens then who they would like to see as Karan Arjun, which was played by Salman and Shah Rukh.
Rakesh Roshan said that nobody agreed to the storyline but I did. I knew that a mother's belief for her sons will come back will keep the audience tuned. But that era was completely different from this one and I don't think, this concept would work now, so I won't remake this film. If anybody else is interested in doing so, they can. Hrithik will be a fit, Ranveer or Ranbir.
When asked Firoz Khan, he said, Shahid Kapoor as Karan and Ranveer Singh as Arjun. Aasif Sheikh said, I would like to see Ranbir Kapoor as Arjun and Ranveer Singh as Karan. As per Ranjeet, new talent should be roped in; if at all the remake is made. It would give a completely different and fresh experience.
Ila Arun also reminisces about the movie and talks about her co-singer Indeevar. The song Gup Chup Gup Chup was written by him. We were very happy that most of the songs were hit and like by the audience. Mamta Kulkarni performed extremely well in the song. If a remake is to be made then I feel Rajkumar Rao and Ayushmann Khurrana can play the role of Karan and Arjun.
Read More:Ranbir Kapoor/Ranveer Singh
NCB And Bollywood Drug Nexus: Everything You Need To Know
What started as a murder mystery related to the death of the late actor Sushant Singh Rajput, has now turned into a hunt for Bollywood Drug Nexus. During the interrogation of Rhea Chakraborty, few of WhatsApp chat messages were retrieved which game indication to drug consumptions by the Late Actor as well as people linked to him. Many of A-list Bollywood actors and managers were summoned by Narcotics Control Bureau (NCB) for questioning.
Some of the actors who were Shraddha Kapoor, Deepika Padukone, Sara Ali Khan, manager Krishnma Prakash and Kshitij Prasad. One round of questioning is already done by the NCB but it said that the actors may have to be questioned again. Many people took to social media to extend support towards the actors. Karan Johar, who is the owner of Dharma Productions after the arrest of Kshitij Prasad broke his silence about the drug case.
Latest Update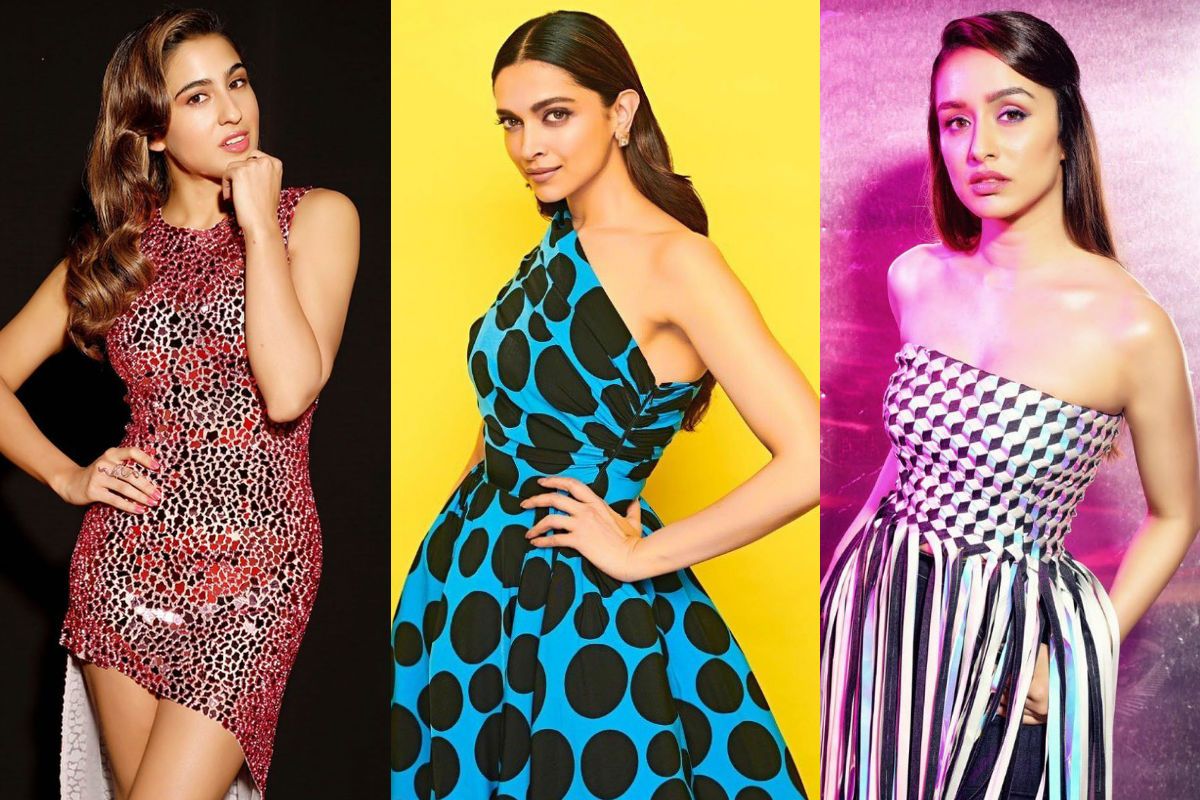 Shraddha Kapoor who shared the big screen with Sushant Singh Rajput in Chhichhore confessed that Sushant Singh Rajput used to consume drugs in his vanity van during the process of filming but she vehemently denies consuming anything of that sort. When the NCB questioned her about the party that SSR threw in his Pawana guesthouse, she stated that the party had just weed and alcohol; no drugs were present in the scene.
Deepika Padukone was questioned by NCB for 5 long hours where she accepted that the part related to WhatsApp group but denied drug consumption. NCB did not give the nuances of the interrogation.
Krishnma Prakash is the former manager of Deepika Padukone who was part of the WhatsApp group where procuring hash was discussed.
Sara Ali Khan's name got involved with this drug case when Rhea Chakroborty claimed that Sara Ali Khan used to consume drugs along with her and SSR. When interrogated Sara Ali Khan denied consuming drugs but revealed that she dated the late actor briefly during their "Kedarnath" Shoot.
Kshitij Prasad is a former producer of Dharmatic Entertainment – a sister concern of Dharma Productions was arrested in FIR 16/2020 of NCB Mumbai zonal unit. He was supposedly involved with the major drug peddlers of Mumbai region. When interrogated by NCB, Prasad stated that he only used to procure drugs for his own consumption.
Final Words
The Narcotics Control Bureau (NCB) released a statement saying that the interrogation and the answers of the actors cannot be revealed, it will be directly submitted in the court. "The actresses have denied taking drugs. We may serve them a summons for further questioning if we find new evidence. Their questioning is over for now," and that  they think there might be a  link between Shraddha Kapoor's and Sara Ali Khan's case. All the actors have denied using any form of drugs, they even went ahead to claim that they do not even indulge in the activity of smoking. The main aim of NCB is to bring down the "drug Nexus" that is functional in Bollywood.