Ranveer Singh plays team India's captain Kapil Dev in 83.
Do you know that Kabir Khan's team left for England in end-May, shot the entire film almost entirely in Britain. 83 is based on India's courageous win at the Cricket World Cup in 1983, beating the reigning champions West Indies to lift the title.
The very first look of the film was unveiled on the special day of Ranveer Singh's birthday in July.

In the film, Ranveer  Singh plays team India's captain Kapil Dev. Deepika plays Kapil's wife ie Romi.'83 also features Tahir Raj Bhasin, Ammy Virk, Hardy Sandhu, and Chirag Patil among others.
Only, last month did Ranveer totally bid adieu to his 83 looks. For this film he had sported a moustache which he actually shaved off in October end.
And then he shared a clean-shaven look, he wrote: "Ae Chikne".This film is Co-produced by Reliance Entertainment, Phantom Films and Nadiadwala Grandson Entertainment, the film is expected to hit the screens on April 10, 2020.
Actor Ranveer Singh shared a picture from his upcoming film '83, which is themed around India's 1983 Cricket World Cup win. Kapil Dev led the team to the triumphant win and bagged the first-ever Cricket World Cup for the country.
Ranveer will be cast as Kapil Dev in the film. The actor also shared a picture in the famous 'Natraj Shot' pose, which got famous by Kapil Dev. It was one of the most devastating shots he played against the fast bowlers.
In the pictures from the sets released so far, Ranveer bears an uncanny resemblance with the famous name in the cricket world Mr Kapil Dev.
The former captain of team India himself taught him all the skills required to ace the Natraj shot. Ranveer had even shared a phenomenal video of the practice session with the legendary cricketer. On his own birthday, Ranveer had shared his first look as Kapil Dev, who was a middle-order batsman and a fast bowler.
Ranveer Singh never fails to surprise us and his latest picture from upcoming Kabir Khan film, '83, serves as an example of the same. He also shared a picture of himself as the former cricketing legend, playing in his signature shot, the Natraj.
The photo also got a thumbs up, both from his contemporaries and fans alike. Kapil Dev himself retweeted the image and wrote for him, "Hats off Ranveer!".
Ayushmann Khurrana also wrote "Ek Baar Phir champion!" followed by both hands clapping emoji. Also, the popular Neena Gupta and Slow Cheetah (Chaitnya Sharma) couldn't stop appreciating it and wrote "wow" and "no way" respectively. His 83 co-star Saaqib Salim simply wrote there "Bomb".
Kapil Dev's iconic "Natraj shot" astonished the cricket fans in the country when they first saw it. Now, the veteran cricketer is pleased to see the picture posted by actor Ranveer Singh on Twitter recently.
83 is being directed by Kabir Khan and produced by Vishnu Vardhan Induri. The film will also star Deepika Padukone as Kapil's wife Romi Bhatia, Tahir Raj Bhasin as Sunil Gavaskar, Saqib Saleem as Mohinder Amarnath, Jiiva as
Ranveer Singh as Kapil Dev' became a top trend on Twitter eventually after the 34-year-old actor shared a still from his upcoming film '83, in which he plays the role of the former cricketer onscreen.
The beauty of the still is Ranveer Singh acing Kapil Dev's iconic Natraj shot. Ranveer's colleagues were very fascinated to see the level of accuracy and showered praises on the actor, commented Ayushmann Khurrana while Dia Mirza wrote, "Ranveer Singh you are so special." So we think that '83 is a fictionalised making of India's historic victory at the 1983 cricket world cup.
Wait for Ranveer Singh, who plays Kapil Dev (who led the Indian team at the 1983 world cup)
He told IANS that this role was 'uniquely challenging and that hat this was the longest he had prepared for a role " Do you know that Ranveer Singh actually shadowed Kapil Dev for weeks to learn his mannerisms?
This is the longest I have prepared for any role in my past. I have been preparing essentially for about six months. I have done three weeks, three and a half weeks, four weeks, six weeks, but this time I have devoted six months preparing for a character which is very unique for me.
But then, it's a unique film in itself," said Ranveer Singh.
'83 which is releasing in April 2020 also features Deepika Padukone as Kapil Dev's wife Romi Bhatia for a small sequence. Harrdy Sandhu plays Madan Lal, Tahir Raj Bhasin will be seen as Sunil Gavaskar, Saqib Saleem as Mohinder Amarnath and Ammy Virk will slip into the role of Balwinder Sandhu in '83.
Read More:Priyanka Chopra Getting Trolled 
NCB And Bollywood Drug Nexus: Everything You Need To Know
What started as a murder mystery related to the death of the late actor Sushant Singh Rajput, has now turned into a hunt for Bollywood Drug Nexus. During the interrogation of Rhea Chakraborty, few of WhatsApp chat messages were retrieved which game indication to drug consumptions by the Late Actor as well as people linked to him. Many of A-list Bollywood actors and managers were summoned by Narcotics Control Bureau (NCB) for questioning.
Some of the actors who were Shraddha Kapoor, Deepika Padukone, Sara Ali Khan, manager Krishnma Prakash and Kshitij Prasad. One round of questioning is already done by the NCB but it said that the actors may have to be questioned again. Many people took to social media to extend support towards the actors. Karan Johar, who is the owner of Dharma Productions after the arrest of Kshitij Prasad broke his silence about the drug case.
Latest Update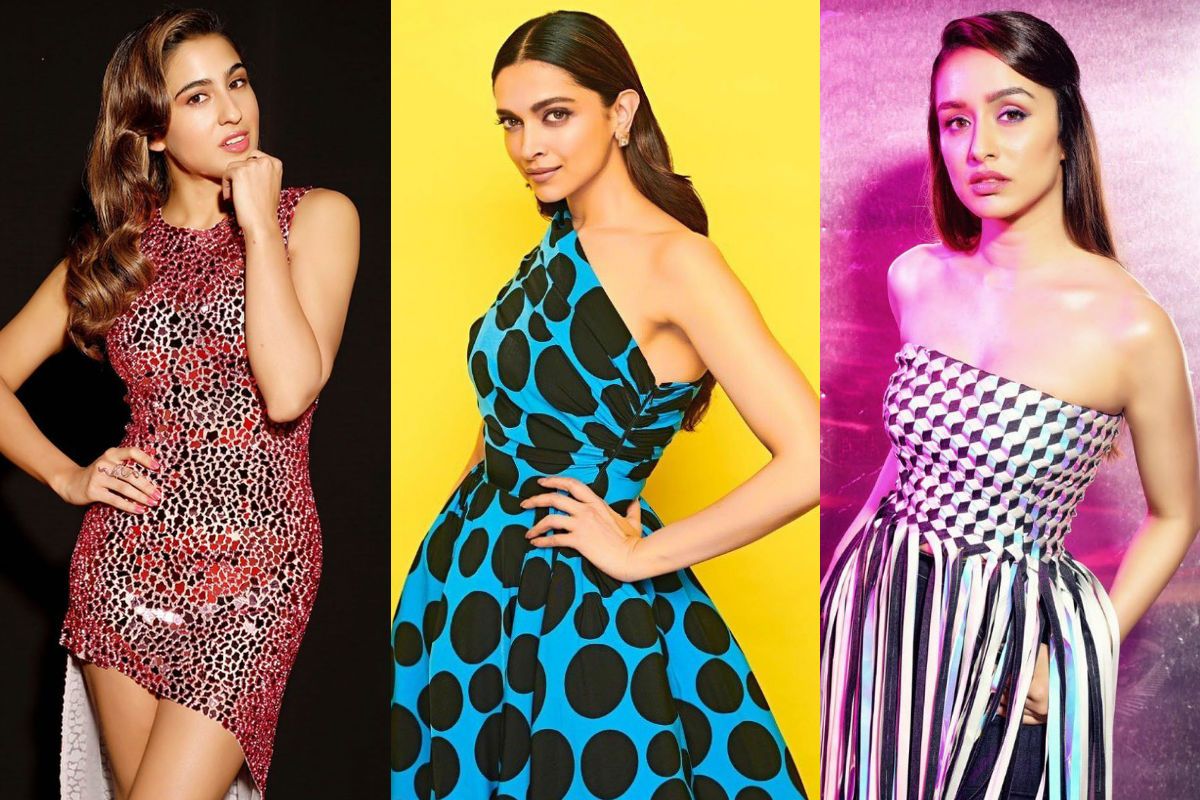 Shraddha Kapoor who shared the big screen with Sushant Singh Rajput in Chhichhore confessed that Sushant Singh Rajput used to consume drugs in his vanity van during the process of filming but she vehemently denies consuming anything of that sort. When the NCB questioned her about the party that SSR threw in his Pawana guesthouse, she stated that the party had just weed and alcohol; no drugs were present in the scene.
Deepika Padukone was questioned by NCB for 5 long hours where she accepted that the part related to WhatsApp group but denied drug consumption. NCB did not give the nuances of the interrogation.
Krishnma Prakash is the former manager of Deepika Padukone who was part of the WhatsApp group where procuring hash was discussed.
Sara Ali Khan's name got involved with this drug case when Rhea Chakroborty claimed that Sara Ali Khan used to consume drugs along with her and SSR. When interrogated Sara Ali Khan denied consuming drugs but revealed that she dated the late actor briefly during their "Kedarnath" Shoot.
Kshitij Prasad is a former producer of Dharmatic Entertainment – a sister concern of Dharma Productions was arrested in FIR 16/2020 of NCB Mumbai zonal unit. He was supposedly involved with the major drug peddlers of Mumbai region. When interrogated by NCB, Prasad stated that he only used to procure drugs for his own consumption.
Final Words
The Narcotics Control Bureau (NCB) released a statement saying that the interrogation and the answers of the actors cannot be revealed, it will be directly submitted in the court. "The actresses have denied taking drugs. We may serve them a summons for further questioning if we find new evidence. Their questioning is over for now," and that  they think there might be a  link between Shraddha Kapoor's and Sara Ali Khan's case. All the actors have denied using any form of drugs, they even went ahead to claim that they do not even indulge in the activity of smoking. The main aim of NCB is to bring down the "drug Nexus" that is functional in Bollywood.