Shahrukh Khan Creates a Landmark by Completing 27 Years in Bollywood
Shahrukh Khan, one of the biggest Bollywood superstar of the generation that the Indian cinema has ever produced has finally completed 27 years in Bollywood. He has gained a lot of popularity not only in India but in the whole world because of office remarkable acting. He has made a remarkable contribution to the Indian industry which will be remembered for years. The struggle that this personality has seen and been through is something that inspires every teenager who wants to work in this industry. It has been a journey from working a mere TV show to becoming the " King Khan" of this Bollywood film industry.
On 25th June 1992, this man came up with his debut film "Deewana" which conquered the hearts of the whole nation. Since that very day, there was no looking back and took the Bollywood by storm. He went on to break records, set trends and won everybody's heart. This man created a new generation of romantic Bollywood. He was claimed to be e the "God" of romance. He has done some remarkable romantic movies like Veer Zaara, Rab Ne Bana Di Jodi, Mohabbatein, Kuch Kuch Hota Hai. He has also played negative roles in movies like Darr, Don, Don 2 and Raees. Whether it is Modern Film like Om Shanti Om or a 90s Veer Zaara, King Khan romance can never have any competition. He has played all sorts of characters and has given an innumerable number of hits to this industry.
In this span of 27 years, King Khan has delivered some of the biggest hits of our Bollywood film industry which include Badshah, Dilwale Dulhania Le Jayenge, Devdas, Veer-Zaara, Kuch Kuch Hota Hai, Dil se, Don, Chak De India, My Name Is Khan and many more. If one is going to count the number of successful films that Shahrukh Khan has produced, it might take a whole day. He is well and truly the pride of our nation. It is not only in India that he is showered with so many people but it is also outside India that some foreigners recognize India because of him. Such is his stardom.
His career has seen or a lot of ups and downs but he always looked forward. He has given back to back hits and also back to back flops but as an actor, he always told everyone that one should always look at the positive and ignore the negative. He said that it feels bad to see your work not being appreciated by the viewers but the show must go on after the failure of his recent film "Zero" which started Anushka Sharma and Katrina Kaif.
On 25 June he put up a post on Instagram where he recreated hit song"  Koi Na Koi Chahiye" from Deewana with a bike and also captioned the video
"Thank you for the awesome 27 years everybody and thank you Sharad for the bikes". He also addressed to the fans that without their love and support, this SRK would have been nothing.
Rafael Nadal Winning Yet Another French Open And Proving Why His King Of Clay
The Popularity of the Spanish sportsman, Rafael Nadal in the tennis world is well-known. His dominance over the French Open over all these years is also not new, since any seasons he has shown why he should be considered for the tag of greatness. In the 2020s French, Open Nadal delivered a clear dominant with scores 6-0, 6-2, 7-5, over Novak Djokovic. Djokovic praised Nadal by saying, "He keeps going. No holding him back, it seems like. It's amazing. I mean, I admire all his achievements"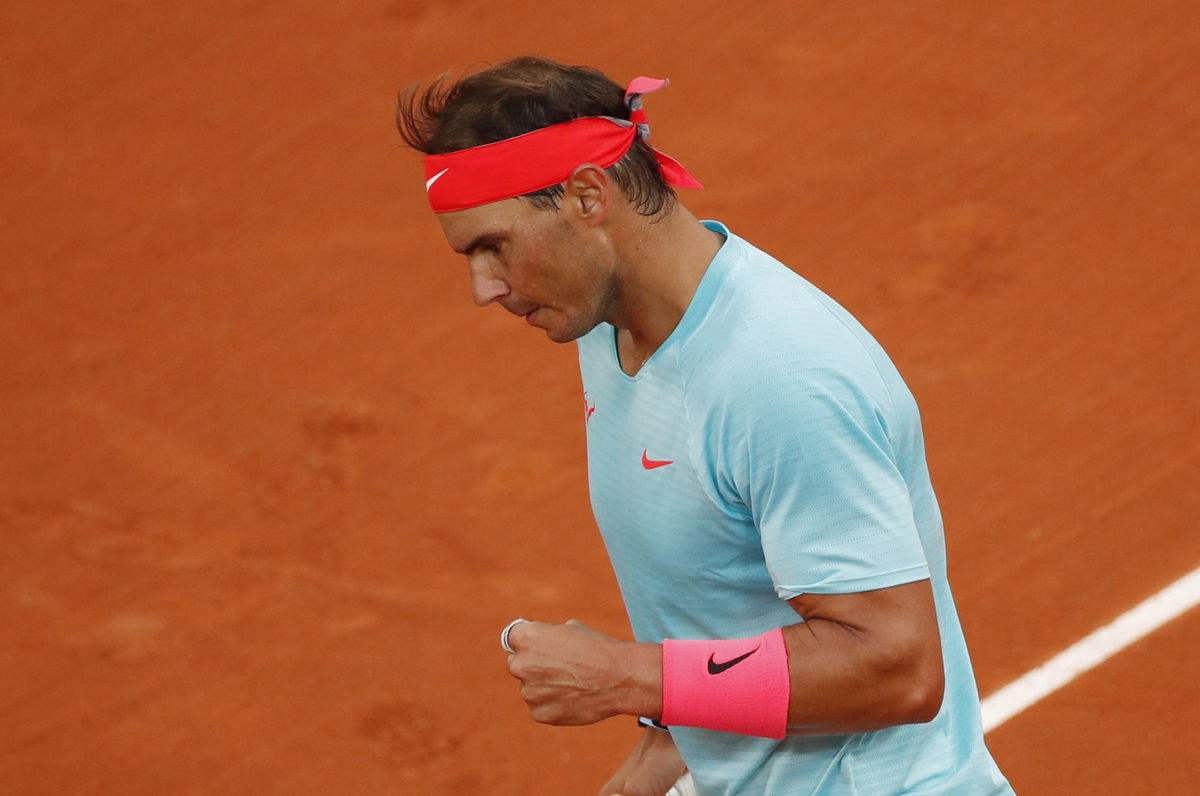 Reactions after the win
With these outstanding scores, he is now tied with Roger Federer at 20 major singles championships, which is more than any player achieved in the tennis history. Due to two back-to-back Knee surgeries Federer who is 39 years at the moment, sat out both the U.S. Open and French Open. But after Nadal's win he posted a congratulatory note on Instagram:
"I have always had the utmost respect for my friend Rafa as a person and as a champion. As my greatest rival over many years, I believe we have pushed each other to become better players," Federer began, ending with: "I hope 20 is just another step on the continuing journey for both of us. Well done, Rafa. You deserve it."
After the victory, Nadal himself commented that "(To) win here means everything to me, no? It's not the moment, honestly … (to) think today about the 20th," and went on to say,  "Roland Garros means everything to me. I spent, here, the most important moments — or most of the most important moments — in my tennis career, no doubt about that."
At the moment he is ranked second, after his French Win. But if Djokovic won this season then the trio, Federer, Nadal, and Djokovic will be standing at 20-19-18. But with Nadal's win, it brought him closer to break another historic record.
The record he has made is extraordinary and unbelievable but then there are certain factors that contribute to it. Nadal is known as the king of clays since his early childhood planning tennis. He plays best on the best on the red surface and Heavy topspin forehands, incredible defense and a position way behind the baseline make him undefeatable. Nadal is a left-handed player which benefits him immensely, maybe that is the reason behind several wins. His left-hand strikes give him certain unique angles that the opponent is often seen at a loss.
Final Words
Since he is playing from a very early age, he has sustained several injuries. One of the most severe ones was in his knees (Tendinitis). The specialists of the Tennis world have always pondered upon a singular thought: what would have Nadal achieved if he was free of pain and several injuries?
It is explicitly clear that the man was born to reign the Tennis Court while he plays. His fitness, strength, skills, and attitude that goes beyond the court boundary also contribute to his victory.