Stay Fit Without Sweating in Gym
Fitness is extremely necessary, especially in this era of junk food and unhealthy lifestyle. Sitting in a chair in front of a computer all day does not give a chance of any physical activity at all. Resulting in the only intake of calories and not burning them. Fitness has also been considered very impressed nowadays to photo culture. People click pictures of themselves all the time to post on social media platforms. Staying in shape is a lifestyle now. But it does not necessarily mean that you have to go to the gym, spend lots of money, invest time and sweat hard. You can stay fit by yourself as well. Just a few efforts here and there can do wonders.
Stay Fit Without Sweating in Gym:
It should be noted that if you need to lose a lot of weight gym is important but if you are just out of shape these tips are for you.
Home Workout Routine
It is advisable if you formulate a strict routine for yourself to work out in your house itself. There are multiple applications or YouTube tutorials available to help you out in the procedure. Just choose a suitable time for yourself and put a little dedication in it. Working by yourself without any source of motivation can be hard but if you want to achieve a result it will not be that tough.
Yoga
Yoga is the next best option to get fit. You do not need to join a gym for yoga at all. It was perfectly easy to do it on your own in your house itself. Other than that, you can even join a yoga club or a yoga class. Not many efforts are needed for yoga as compared to working hard in the gym. Moreover, it's a perfect way to stay fit in the long run, especially for elderly people.
Walk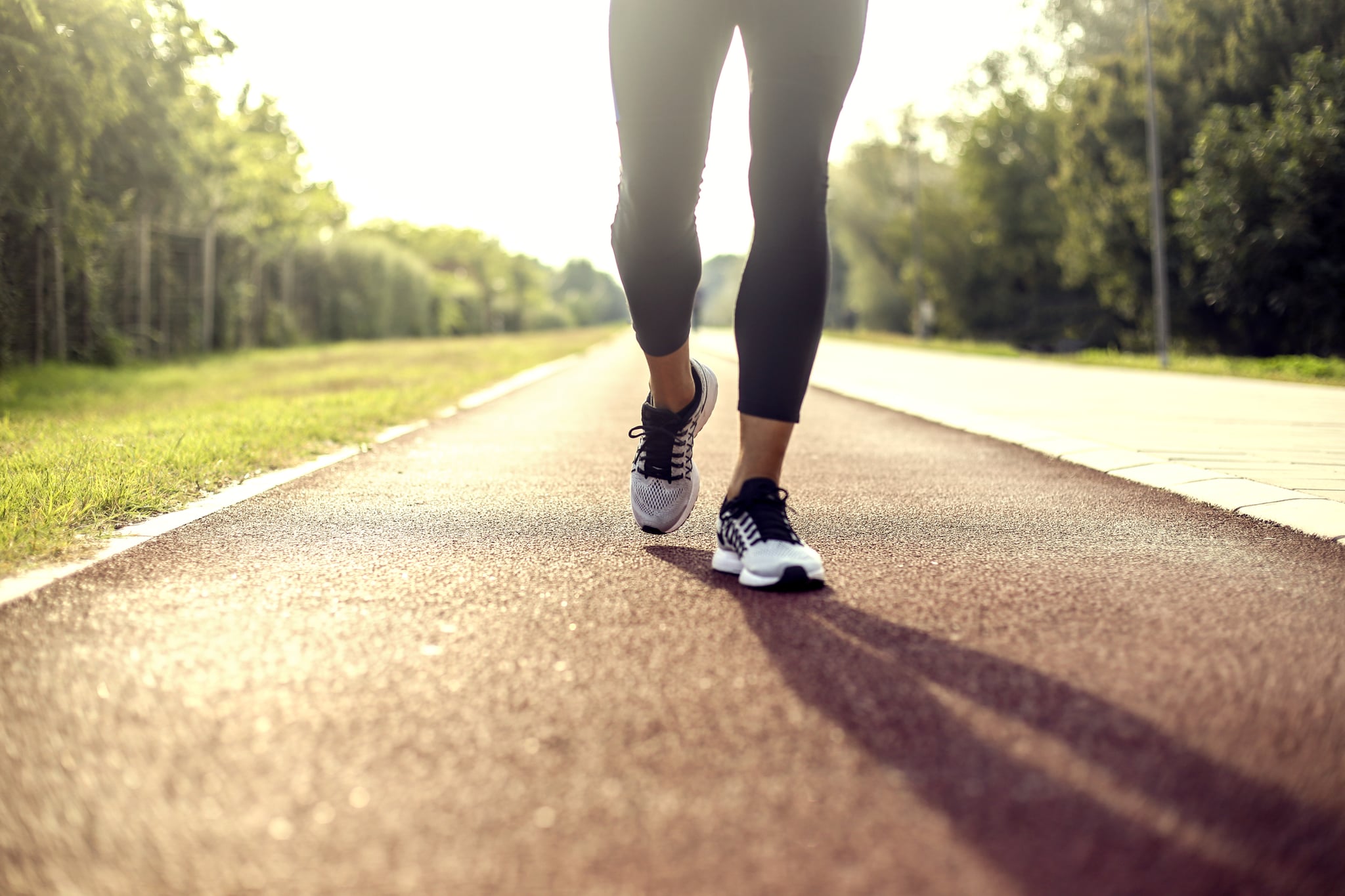 It is believed that walking approximately 45 minutes in a day can work magic on your body. It does not only help you get fit but also improves your body internally. Walking is important, everyone should take out some time to walk for few minutes to maintain body balance. If you do not have time to do any other exercise, walking is the best option.  Take your dog to the park or just skip vehicles and walk if you are not going that far.
Dance
Dancing is also one of the best ways to burn out the calories and stay fit. Dancing is a whole-body exercise and you don't even have to go to the gym for it. It's fun and flexible. There are many clubs and classes for dancing. You do not need to be proficient in dancing to do it. Even if you don't know how to dance, take it as an exercise.
Cycling
Riding a bicycle is also a great way to stay in shape. It requires your whole body to move at once. It is proved that plenty of calories burned out while riding a bicycle. Instead of driving to work, try riding a bicycle.
Eat Healthily
All your exercises will go in vain if you do not eat healthily. It's important to regulate your diet accordingly. Exercising and eating junk simultaneously will not get you fit at all.
Hence, these are some ways to stay fit without going to a gym at all.
Yoga Asanas that are tried and tested to strengthen your immunity
With the International Yoga Day, knocking our doorsteps a few weeks ago, we cannot stress enough on the fact that Yoga is one of the best ways to maintain a healthy body and a healthy mind. It provides you with increased flexibility and muscle strength, along with a balanced metabolism. It is an efficient way for weight reduction and improvement of cardio and circulatory health.
Yoga has been diversified and implemented in various ways since ages to support and boost your immunity. Hence, we bring to you, the power yoga asanas you can practice in this quarantine to achieve a healthier self, inside and out. Let's take a read,
Garudasana- Eagle Pose
This balancing pose is to be done by standing in a fixed position where your breath should be controlled to maintain body stillness and to be grounded. The increase in breath allows smooth circulation throughout the body and also to your brain. Thus, your energy is channelized to be positive and all your tensions are released.
Garduasana helps stimulate fresh blood flow by exerting pressure at a point along with the squeezing motion within arms and legs to release toxins. It improves the digestion process and improves mental focus. It opens up and strengthens joints, legs, arms, and knees, along with creating a smooth space between shoulder blades.
Also Read| Stay Fit With These Online Fitness Trainers
Dhanurasana- Bow pose
Dhanurasana is an efficient yoga pose that facilitates the improved flow of white blood cells by exerting pressure on the digestive system. It can be counted as excellent stress and fatigue buster along with the other innumerable health benefits it offers. Scientifically, this pose helps as our digestive system is filled with lymphocytes, the tiny white blood cells that fight illnesses and sharpen your immunity and health. Thus, this pose adds to the effective working of these cell organs and makes the digestive system cleaner and stronger.
It adds blood flow to abdominal organs and stimulates the organs around the abdomen and neck. It improves posture and flexibility as it stretches the complete front of the body which includes parts like ankles, thighs, groins, throat, and deep hips.
Trikonasana – Triangle pose
This is one of the most famous yoga poses that is widely practised to achieve innumerable benefits. The basic tip is to strongly bend your front knee, and slowly exhale while you move your leading hand on the mat. It helps you to strengthen your legs and the core, along with the opening up and flexibility of the hips. This pose is predicted to be therapeutic overall and helps to ease the tension around the shoulders and enhance breathing by stretching the fascia around the lungs.
It is important to be gentle on your ribs when you roll them open. Since we carry a lot of stress and in-built tension in our hips and torso, this pose helps you release all the negative energy. It works as an opening aasan and allows your muscles to equalize the feeling of calmness everywhere.
Vrikshasana- Tree Pose
Commonly known as tree pose, due to the visuals of it when you do this aasan, Vrikshasana is an age-old yoga pose that is known to do wonders for your immunity. All you need to do is keep your spine straight and keep taking long breaths while you stand in the pose. The longer you hold it, the better it boosts your balance and stability in legs.
This pose not only works for the physical balance but also helps in maintaining a mental balance and focused attitude in your daily life. It makes your ligaments and tendons strong and increases firmness in the entire standing leg. It also helps you achieve pelvic stability.
Salamba Bhujangasana- Sphinx Pose
While you begin lying flat on your stomach and lift your shoulders, you need to extend your hands forward and bend at the elbows. Your body feels relaxed in this restorative pose when you ease the glutes and lift your neck. This pose teaches you the right way of breathing and is highly healing for your nervous system. It helps you calm down your anxiety, battles your sense of depression by invoking a calm and positive demeanour.
The promising part is that it does not require your body to undergo any strenuous stretching and easily energizes your body and mind with positivity. It acts as a massager to the lower abdomen and lightens stomach ailments.
Conclusion
Yoga has been a powerful weapon to combat the physical battles your body poses to ensure an overall healthy physical and mental self. It is useful in curbing the dangerous effects of chronic inflammation and efficiently boosts the immune system. It lowers the stress within hormones and backs up the effective functioning of the circulatory and respiratory system.
Thus, medically proven Yoga ensures an optimum working of the body and its immune system. We hope you have a fruitful time while trying out these power poses.
Also Read| Stay Fit Without Sweating in Gym