Stranger Things 3 Review
The third season of American Original web series Stranger Things, Stranger Things 3 is now available on Netflix. The series is a pure science fiction-horror drama full of fun and mysteries. The series has already got some reputed awards like 'Screen Actors Guild Awards for Outstanding Performance by an Ensemble', 'Critics' Choice Television Award for Best Supporting Actor in a Drama Series' and successfully created a new fan base itself.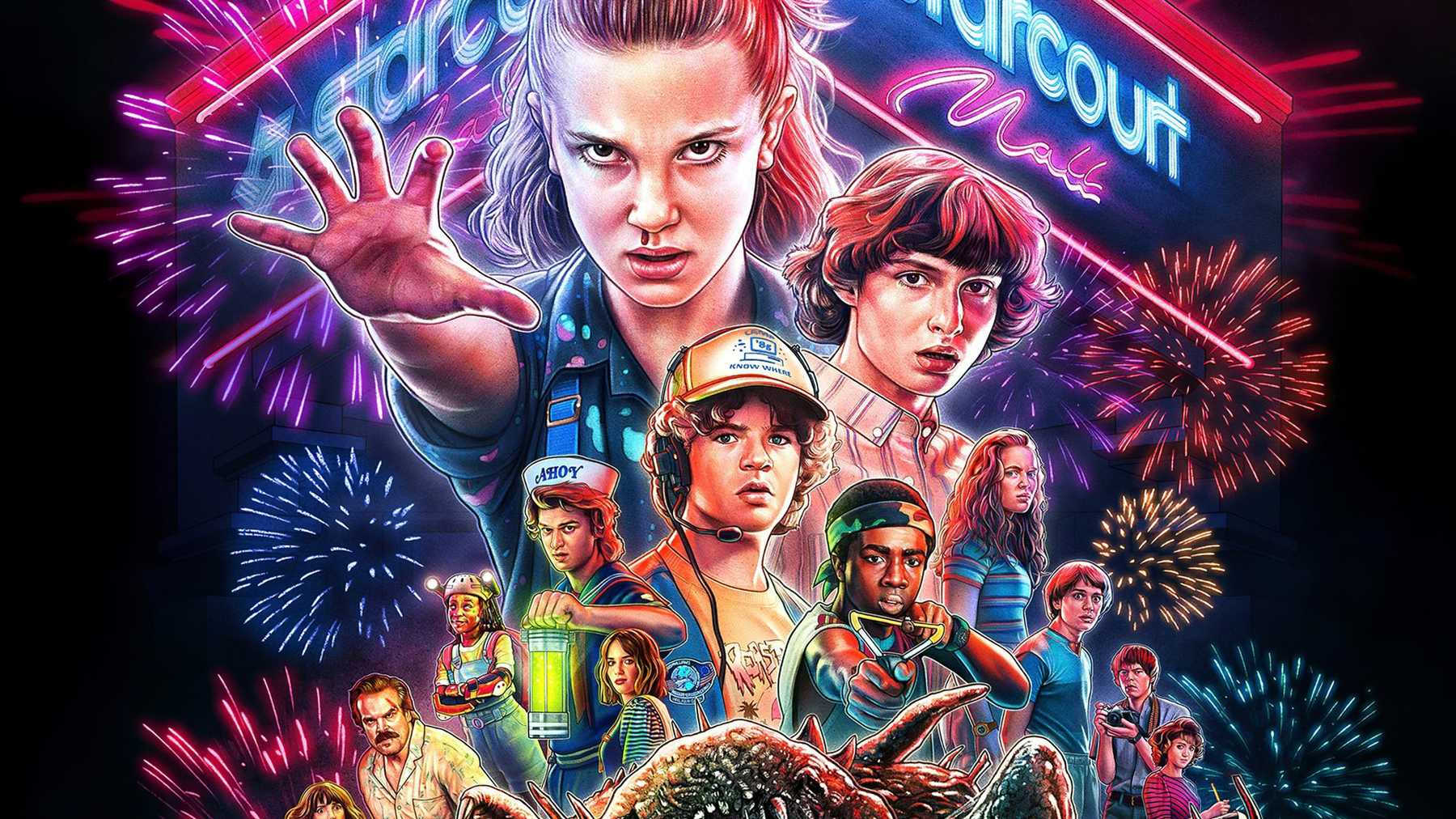 And now, powerful and funny season 3 is here to entertain you.
The series contains eight brand new episodes and continues the story of people living in the sleepy town of Hawkins, IN. You will get to watch how people will save their town from their enemy creatures. It is said that season 3 is better than its preceding season (Season 2).
The characters are grown-up in this season. But Season 3 has three new actors, Maya Hawke (as Robin), Jake Busey (as Bruce) and Cary Elwes (as Mayor Larry Kline).
Robin is Steve's Scoops Ahoy co-worker, Bruce is a reporter for the Hawkins newspaper. They all acted well in the series.
Season 3 is much more creative in terms of story-telling and characters depth and it keeps the audience engaged. The series has got some mad scientists who are trying to achieve some goals and it's interesting to watch them. The Rat disease is troubling the youngsters. There is a new unique 'New Coke' formula, the series introduced to gain some publicity. 'New Coke' formula of the season is in talks as Coca Cola decided to team up with Netflix to revive its history through a web-story.
The strength of season 3 lies in its character as they shine in their own ways to tell the story beautifully. The characters are off for short periods of time on their own adventures to know about new mysteries, later they find different pieces of the puzzle that can solve their problem.
The series has well-timed character moments, a perfectly balanced Action and terror scenes. Its horror sequences make good use of the era's equipment, and pop-culture, emotionally fraught set pieces. You'll be amazed to watch the chase scene and get to suddenly realize that the kids are being hunted in the exact same way the kids are stalked by crazy raptors in the Jurassic Park. Yeah! I know you wouldn't believe but it's like that.
The season 3 has a post-credit scene for the very first time an entire season of Stranger Things. The extra scene surprises the viewers and leaves the door open for the future. The scene raises a bunch of questions as it goes through the new side of the biggest mysteries. It is really exciting to watch the post credit scene, you must watch it, but after completing the whole episodes.
We can't finish reviewing the series without knowing what the critics have got to say about this season. The critics have mixed response, mostly praised the story of this season.
While fans on twitter gone mad and posting their reactions through memes and tweet. Some posted about the relationship between Robin and Steve's, some other praised fashion sense of two best friends.
A user tweeted, "Steve Harrington's character development is really the best, from popular high school douchebag to a spy mother of 6 teenagers #StrangerThings3".
This tweet shows how much the people loved the story, the characters of the new season.
Go, watch out the series and make your summer best with season 3.
Rafael Nadal Winning Yet Another French Open And Proving Why His King Of Clay
The Popularity of the Spanish sportsman, Rafael Nadal in the tennis world is well-known. His dominance over the French Open over all these years is also not new, since any seasons he has shown why he should be considered for the tag of greatness. In the 2020s French, Open Nadal delivered a clear dominant with scores 6-0, 6-2, 7-5, over Novak Djokovic. Djokovic praised Nadal by saying, "He keeps going. No holding him back, it seems like. It's amazing. I mean, I admire all his achievements"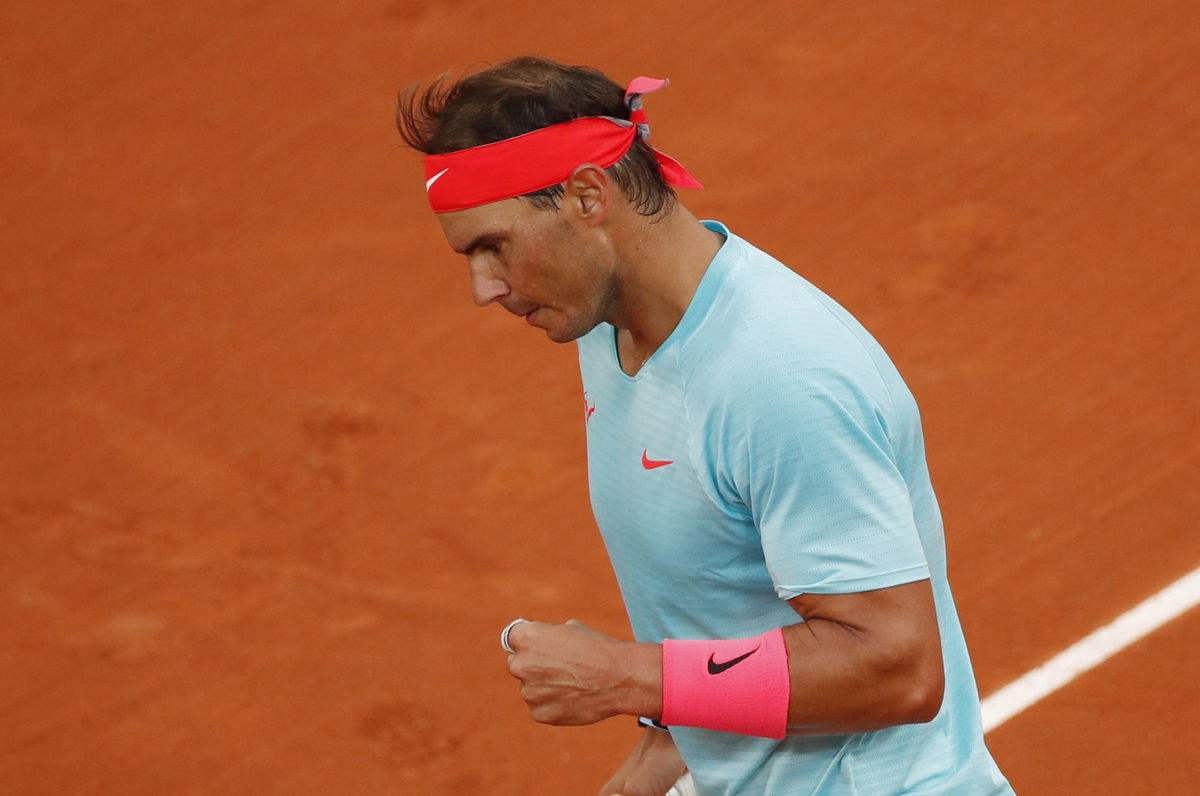 Reactions after the win
With these outstanding scores, he is now tied with Roger Federer at 20 major singles championships, which is more than any player achieved in the tennis history. Due to two back-to-back Knee surgeries Federer who is 39 years at the moment, sat out both the U.S. Open and French Open. But after Nadal's win he posted a congratulatory note on Instagram:
"I have always had the utmost respect for my friend Rafa as a person and as a champion. As my greatest rival over many years, I believe we have pushed each other to become better players," Federer began, ending with: "I hope 20 is just another step on the continuing journey for both of us. Well done, Rafa. You deserve it."
After the victory, Nadal himself commented that "(To) win here means everything to me, no? It's not the moment, honestly … (to) think today about the 20th," and went on to say,  "Roland Garros means everything to me. I spent, here, the most important moments — or most of the most important moments — in my tennis career, no doubt about that."
At the moment he is ranked second, after his French Win. But if Djokovic won this season then the trio, Federer, Nadal, and Djokovic will be standing at 20-19-18. But with Nadal's win, it brought him closer to break another historic record.
The record he has made is extraordinary and unbelievable but then there are certain factors that contribute to it. Nadal is known as the king of clays since his early childhood planning tennis. He plays best on the best on the red surface and Heavy topspin forehands, incredible defense and a position way behind the baseline make him undefeatable. Nadal is a left-handed player which benefits him immensely, maybe that is the reason behind several wins. His left-hand strikes give him certain unique angles that the opponent is often seen at a loss.
Final Words
Since he is playing from a very early age, he has sustained several injuries. One of the most severe ones was in his knees (Tendinitis). The specialists of the Tennis world have always pondered upon a singular thought: what would have Nadal achieved if he was free of pain and several injuries?
It is explicitly clear that the man was born to reign the Tennis Court while he plays. His fitness, strength, skills, and attitude that goes beyond the court boundary also contribute to his victory.