Sumit Nagal Becomes First Indian In 7 Years To Enter The 2nd Round Of The US Open
Sumit Nagal  has become first Indian in 7 years to enter the second round of the US Open. On tuesday, Sumit beat Bradley Klahn to make his way to the second round of US Open.This is a big achievement for Sumit Nagal  as well the nation. Before him, Somedev Devvarman was the last Indian to get past the first round in 2013. Netizens have begun to cheer Sumit Nagal  for the next round and it seems as if everyone is confident about his victory.
Sumit Nagal
Sumit Nagal is a 23-year-old tennis player from New Delhi, India. He has won 2015 Wimbledon boy's doubles title with his partner Ly Hoang Nam from Vietnam. He is the sixth Indian player to win junior Grand Slam title. In 2017, he won first ATP challenger title. In 2019, he has won the Buenos Aires Challenge. Sumit is presently participating in the US Open and he has reached the second round. Due to COVID- 19, the number of matches has been reduced but Sumit thinks that it can serve as an advantage to him.
The U.S. administration is also taking special safety measures to safeguard everyone from virus, due to which participants will not be able to explore the city the way they might have planned. In this regard, Sumit said, "I'm a guy who likes to stay in as much as possible but… you do feel it a bit. I wish I could go out and see the buildings, walk on the streets of New York. I'll be on my normal routine… Probably play a game or two on my computer."
Words of Sumit Nagal  on winning the first round
Sumit Nagal has expressed his feelings after winning the first round and has also shown his excitement to play the next round. He said, "I've got nothing to lose. Last year I played Roger Federer and this year Thiem. It's going to be a great match. For sure, I'm not the favourite." Due to the ongoing situation of Covid-19, the number of matches is less this year. Nagpal, who is ranked 124th in the world said that it could be an advantage for him while playing against Australia's player who is ranked number third in the world. In his own words, "I don't think we've had enough match practice on hard courts. It's going to be the same for both of us for the match on Thursday."
Final Words
It is a proud moment for the country as Sumit Nagal has reached the second round of US Open. As he is the only Indian to reach this level after 2013, everyone in India is very happy. This is Nagal's second successive US Open main draw appearance and he has successfully managed to perform better this year. Indians have high hopes from Sumit now and they have already started cheering him to win the title on social media platforms.
Rafael Nadal Winning Yet Another French Open And Proving Why His King Of Clay
The Popularity of the Spanish sportsman, Rafael Nadal in the tennis world is well-known. His dominance over the French Open over all these years is also not new, since any seasons he has shown why he should be considered for the tag of greatness. In the 2020s French, Open Nadal delivered a clear dominant with scores 6-0, 6-2, 7-5, over Novak Djokovic. Djokovic praised Nadal by saying, "He keeps going. No holding him back, it seems like. It's amazing. I mean, I admire all his achievements"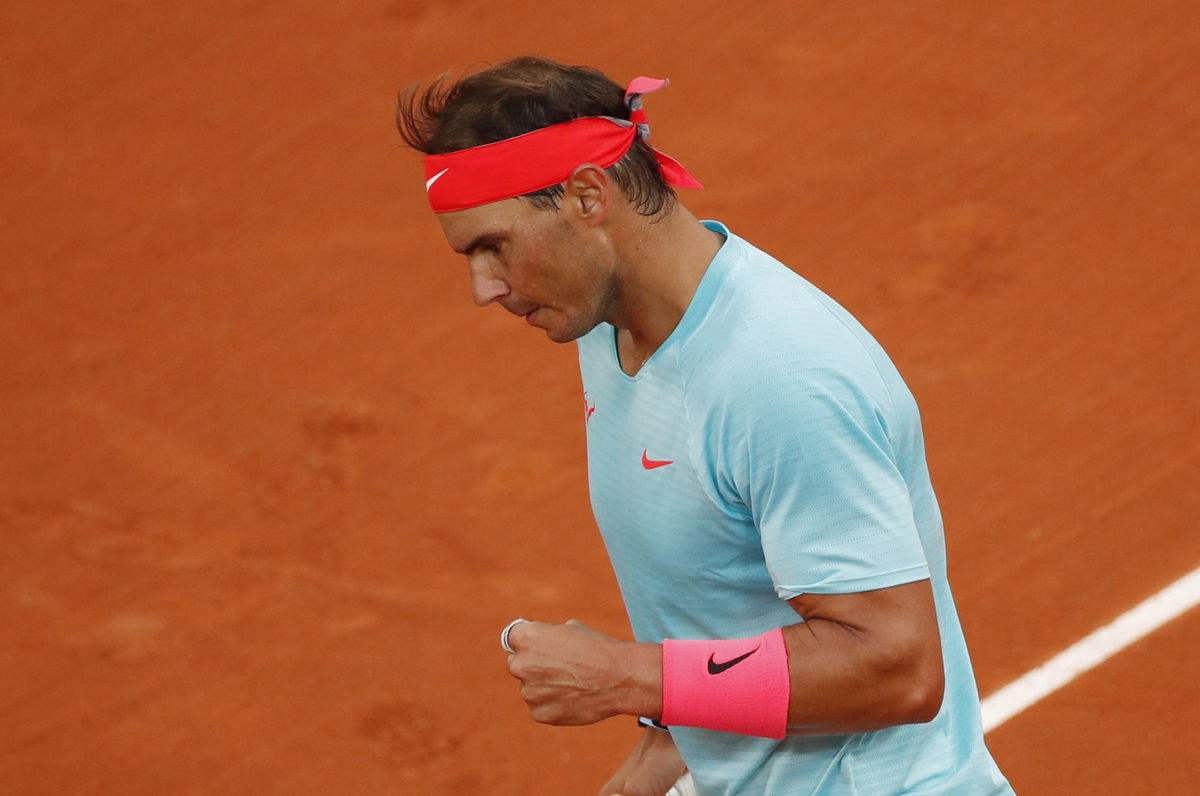 Reactions after the win
With these outstanding scores, he is now tied with Roger Federer at 20 major singles championships, which is more than any player achieved in the tennis history. Due to two back-to-back Knee surgeries Federer who is 39 years at the moment, sat out both the U.S. Open and French Open. But after Nadal's win he posted a congratulatory note on Instagram:
"I have always had the utmost respect for my friend Rafa as a person and as a champion. As my greatest rival over many years, I believe we have pushed each other to become better players," Federer began, ending with: "I hope 20 is just another step on the continuing journey for both of us. Well done, Rafa. You deserve it."
After the victory, Nadal himself commented that "(To) win here means everything to me, no? It's not the moment, honestly … (to) think today about the 20th," and went on to say,  "Roland Garros means everything to me. I spent, here, the most important moments — or most of the most important moments — in my tennis career, no doubt about that."
At the moment he is ranked second, after his French Win. But if Djokovic won this season then the trio, Federer, Nadal, and Djokovic will be standing at 20-19-18. But with Nadal's win, it brought him closer to break another historic record.
The record he has made is extraordinary and unbelievable but then there are certain factors that contribute to it. Nadal is known as the king of clays since his early childhood planning tennis. He plays best on the best on the red surface and Heavy topspin forehands, incredible defense and a position way behind the baseline make him undefeatable. Nadal is a left-handed player which benefits him immensely, maybe that is the reason behind several wins. His left-hand strikes give him certain unique angles that the opponent is often seen at a loss.
Final Words
Since he is playing from a very early age, he has sustained several injuries. One of the most severe ones was in his knees (Tendinitis). The specialists of the Tennis world have always pondered upon a singular thought: what would have Nadal achieved if he was free of pain and several injuries?
It is explicitly clear that the man was born to reign the Tennis Court while he plays. His fitness, strength, skills, and attitude that goes beyond the court boundary also contribute to his victory.