Sushant Singh Rajput's demise alarms a talk about mental health issues in the country
It was a heartbreaking moment for the nation yesterday when the news broke out about the demise of Sushant Singh Rajput. This very talented, the 34-year-old actor took his own life. As distressing and unexpected this loss was, Sushant as an individual has been battling depression and mental health issues. His passing away raised several concerns in the country and the Hindi film industry about the seriousness of the mental illness
Importance of Mental health
Mental health as an issue in our country has always been stigmatized, and to date, it is not openly talked about from our core levels, i.e. at homes and educational institutions. Sushant's demise pointed a finger at all our faces and questioned about the ardent need to address mental health issues in this country.
Lockdown as a phase itself can be brutally challenging for someone who is going through a tough time mentally. Living alone with your disturbing thoughts and having to deal with them every day is one of the reasons why a discussion about the post-pandemic situation of mental health must be one of our top agendas.
How the Film Industry reacted to the demise of Sushant Singh Rajput
The entirety of the Bollywood fraternity expressed their grievances. Stars like Shruti Hassan, Priyanka Chopra, Mahesh Bhatt, and Deepika Padukone expressed their condolences on social media handles and highlighted the importance of mental health.
Deepika Padukone in her Instagram post wrote "As a person who has had a lived experience with mental illness, I cannot stress enough about the importance of reaching out. Talk. Communicate. Express. Seek help."
Karan Johar also put out a heartfelt post where he commented "I blame myself for not being in touch with you for the past year. I have felt at times like you may have needed people to share your life with but somehow I never followed up on that feeling. Will never make that mistake again."
Wake- up call for the Hindi Film Industry
This raises an urgent need for the fraternity that claims itself to be an extended family to stand up for their people and support them rationally. It also means calling everyone out and disassociating people with unacceptable behaviour. This comes from the fact that stars like Sooraj Pancholi continue to remain a part of the industry despite having major links to the death of the actress Jia Khan.
The problem with assuming the cause of death
Drawing attention to the current scenario, Bollywood as an industry is taxing as you have to constantly keep up with the public image the media and your audience expects. All the stardom, the fame comes at a grave cost, sometimes at your well-being. Opening up about personal issues is considered to be a stigma as it is often attached to the frame of being pretentious and seeking attention. This was well proven yesterday when certain media houses began probing the cause of the suicide and passed insensitive comments wondering how someone so successful could have mental health issues.
This is where; we as a so-called advanced society have gone wrong. People fail to realize that anxiety and depression have no possible connection with how successful or established you are, professionally. Having good mental health is a separate struggle by itself. With this pandemic and a frustrating lockdown, things do start to get worse as you are detached from your daily way of life.
Sushant Singh Rajput in an interview with Hindustan Times in 2017 had commented on this topic. He said, "Who says actors are maintaining their mental health? That's a wrong belief. The most important thing that an actor could do to protect himself from all these things (pressures, demands, paparazzi culture, etc) is just to know why a person is doing what he is doing."
As an actor, he played timeless versatile characters that strike a chord every time we watch his works. We now have to come to terms with the fact that 'the untold story' is of now perhaps about Sushant himself more than anyone else. Things he hid from the world and battled with it all alone.
His character in Chhichhore taught us volumes about how to enjoy life as it comes and prepared us to battle suicidal thoughts. He gave us such a powerful message, something that probably came from within as he knew exactly what it looked and how it felt like.
We mourn the huge loss of this star who rose to fame solely with his dedication and talent amidst the nepotistic Bollywood industry.
Indeed, we never know how a person exactly feels. Hence, Sushant's unfortunate demise is a wake-up call for all of us to take mental health issues seriously and summon the entire system that questions your suicide but does not care to look at the deep-rooting causes of it. It cannot be stressed enough on how therapy and professional help must be widely encouraged to help people battle their internal storms. Because it is okay to not be okay!
Rafael Nadal Winning Yet Another French Open And Proving Why His King Of Clay
The Popularity of the Spanish sportsman, Rafael Nadal in the tennis world is well-known. His dominance over the French Open over all these years is also not new, since any seasons he has shown why he should be considered for the tag of greatness. In the 2020s French, Open Nadal delivered a clear dominant with scores 6-0, 6-2, 7-5, over Novak Djokovic. Djokovic praised Nadal by saying, "He keeps going. No holding him back, it seems like. It's amazing. I mean, I admire all his achievements"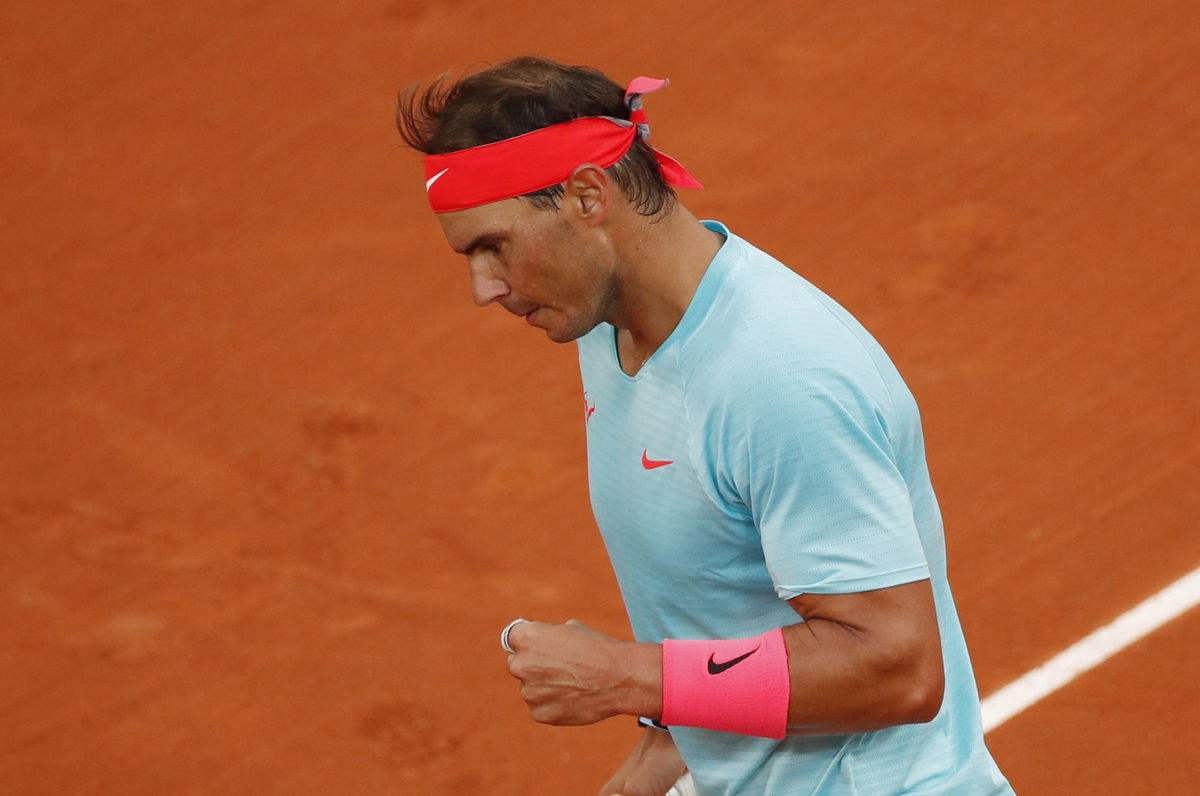 Reactions after the win
With these outstanding scores, he is now tied with Roger Federer at 20 major singles championships, which is more than any player achieved in the tennis history. Due to two back-to-back Knee surgeries Federer who is 39 years at the moment, sat out both the U.S. Open and French Open. But after Nadal's win he posted a congratulatory note on Instagram:
"I have always had the utmost respect for my friend Rafa as a person and as a champion. As my greatest rival over many years, I believe we have pushed each other to become better players," Federer began, ending with: "I hope 20 is just another step on the continuing journey for both of us. Well done, Rafa. You deserve it."
After the victory, Nadal himself commented that "(To) win here means everything to me, no? It's not the moment, honestly … (to) think today about the 20th," and went on to say,  "Roland Garros means everything to me. I spent, here, the most important moments — or most of the most important moments — in my tennis career, no doubt about that."
At the moment he is ranked second, after his French Win. But if Djokovic won this season then the trio, Federer, Nadal, and Djokovic will be standing at 20-19-18. But with Nadal's win, it brought him closer to break another historic record.
The record he has made is extraordinary and unbelievable but then there are certain factors that contribute to it. Nadal is known as the king of clays since his early childhood planning tennis. He plays best on the best on the red surface and Heavy topspin forehands, incredible defense and a position way behind the baseline make him undefeatable. Nadal is a left-handed player which benefits him immensely, maybe that is the reason behind several wins. His left-hand strikes give him certain unique angles that the opponent is often seen at a loss.
Final Words
Since he is playing from a very early age, he has sustained several injuries. One of the most severe ones was in his knees (Tendinitis). The specialists of the Tennis world have always pondered upon a singular thought: what would have Nadal achieved if he was free of pain and several injuries?
It is explicitly clear that the man was born to reign the Tennis Court while he plays. His fitness, strength, skills, and attitude that goes beyond the court boundary also contribute to his victory.