Thappad: A Simplistic Story
In Thappad: Amrita (Taapsee Bannu) confines herself in a corner of the house, contemplating on what just happened. Hours before this, the same house was bustling with the guests dancing to the popular Punjabi tracks. And all that maddening noise just drowned under the deafening silence of a slap.
Thappad is showcasing the life of a woman who storms into the living room, takes the pallu around her waist and secures it at the side, picks her hair up and fastens in a tight, messy bun, and starts to noisily move the furniture in the room back to their original place. The camera pans close and we see beads of sweat forming on her face in the dim light. The only sound in that scene is of the sweet jingling of the bangles and the harsh push-and-pull of the sofa.
Somethings can go back to how they were, somethings cannot.
Thappad is a simple story of an upper-middle-class couple based in Delhi. The wife is questioning if it is okay for her husband to slap her, even if it is a one-off case. But Thappad doesn't leave it to just a question. At the core of the story is a human being's ego, gender irrelevant here. Anubhav Sinha lends a certain subtlety to the film that a film like this needed. And given how lost subtlety is in Hindi cinema (Bollywood, essentially), Thappad hits you like that very slap that snapped Taapsee's Amrita back into consciousness.
The start-credits of the film are particularly memorable. Weaved almost like the last episode of Modern Love, Anubhav weaves stories of different women – the mother, the mother-in-law, the maid, the neighbour, the neighbour's 13-year-old daughter, the brother's girlfriend and Amrita – and their idea of love at different ages and stages of their life. And then, all these stories converge into one house, where Amrita is brewing her first cup of tea of the morning with a sprig of lemongrass cut from her kitchen window and a generous pinch of crushed ginger.
Anubhav Sinha completes a trilogy, of sorts, touching upon religion, caste and gender with Mulk (2018), Article 15 (2019) and now Thappad. Two of these three have been in collaboration with Taapsee, and the ease that this director-actor duo shares, shows on screen.
Taapsee, a self-proclaimed director's actor, does her part well, following a Pied Piper-esque Sinha. She portrays rage and helplessness all at once through her eyes alone. The permanently plastered frown on her forehead may seem a tad overdone at times, but that's essentially what Amrita's life has come to – a crushing feeling of despair, not because she's losing a husband but because even her husband doesn't understand her, clouds her. How can she not frown?
Pavail Gulati is quite the revelation, who manages to stand out in an ensemble cast comprising some of the best actors India has today, and despite the script being Taapsee-driven.
Like so many films in this cluster of content-driven cinema (no, that's not an apt name. Let's call them 'real' cinema), the supporting cast excel. Kumud Mishra (Amrita's father) is the man who stood up for his daughter when the society said beti hai, beta nahin. Ratna Pathak Shah (Amrita's mother) is prickly and rough around the edges, but you know why she is the way she is when you realise shaadi mein compromise unhone bhi kiye hai, despite a seemingly understanding husband.
Tanvi Azmi (Amrita's mother-in-law) fights for her identity within a loveless marriage, hoping she's more than a wife and a mother and that someone will hold her hand and tell her that. Dia Mirza (Amrita's neighbour) is a widow still madly in love because no man can ever match up to the man she lost.
Maya Sarao (Amrita's divorce lawyer) is a tough divorce attorney fighting for the woman's right on the outside, but struggles to come to terms with the fact that 'agar rishta jodke rakhna pade to toota hua hai' on the inside. And Geetika Vidya Ohlyan (Amrita's house help), stuck between fighting for basic self-respect and getting regularly beaten up by her husband, accepts et al as fate, simply because 'agar bade gharon mein ho sakta hai toh main kya hoon'?
Naila Grewal (Amrita's brother's girlfriend/future sister-in-law) is woke, aware and strongly sides with the right, especially when she's literally the first one to back Amrita, but finds herself up against a wall at the realisation that the man she's with, doesn't understand where and why it hurts.
Towards the climax, Taapsee is given the mammoth responsibility of a monologue, with her entire family as audience around her. It's her baby shower and she's in her husband's house only for the pooja, even as the divorce papers are being filed and stamped behind the camera. You cry. And also realise how monologues are actually done, as opposed to the Kartik Aaryan way.
The downside of Thappad, however, is that in the process of establishing Amrita's hurt, it ends up making her come across as whiny. The strength that Amrita shows through her actions, we wish was beaming through her face and eyes, too. We wonder if that's something Anubhav consciously wanted, or if his vision was lost in translation.
Read More:All about shubh mangal jyada savdhaan
NCB And Bollywood Drug Nexus: Everything You Need To Know
What started as a murder mystery related to the death of the late actor Sushant Singh Rajput, has now turned into a hunt for Bollywood Drug Nexus. During the interrogation of Rhea Chakraborty, few of WhatsApp chat messages were retrieved which game indication to drug consumptions by the Late Actor as well as people linked to him. Many of A-list Bollywood actors and managers were summoned by Narcotics Control Bureau (NCB) for questioning.
Some of the actors who were Shraddha Kapoor, Deepika Padukone, Sara Ali Khan, manager Krishnma Prakash and Kshitij Prasad. One round of questioning is already done by the NCB but it said that the actors may have to be questioned again. Many people took to social media to extend support towards the actors. Karan Johar, who is the owner of Dharma Productions after the arrest of Kshitij Prasad broke his silence about the drug case.
Latest Update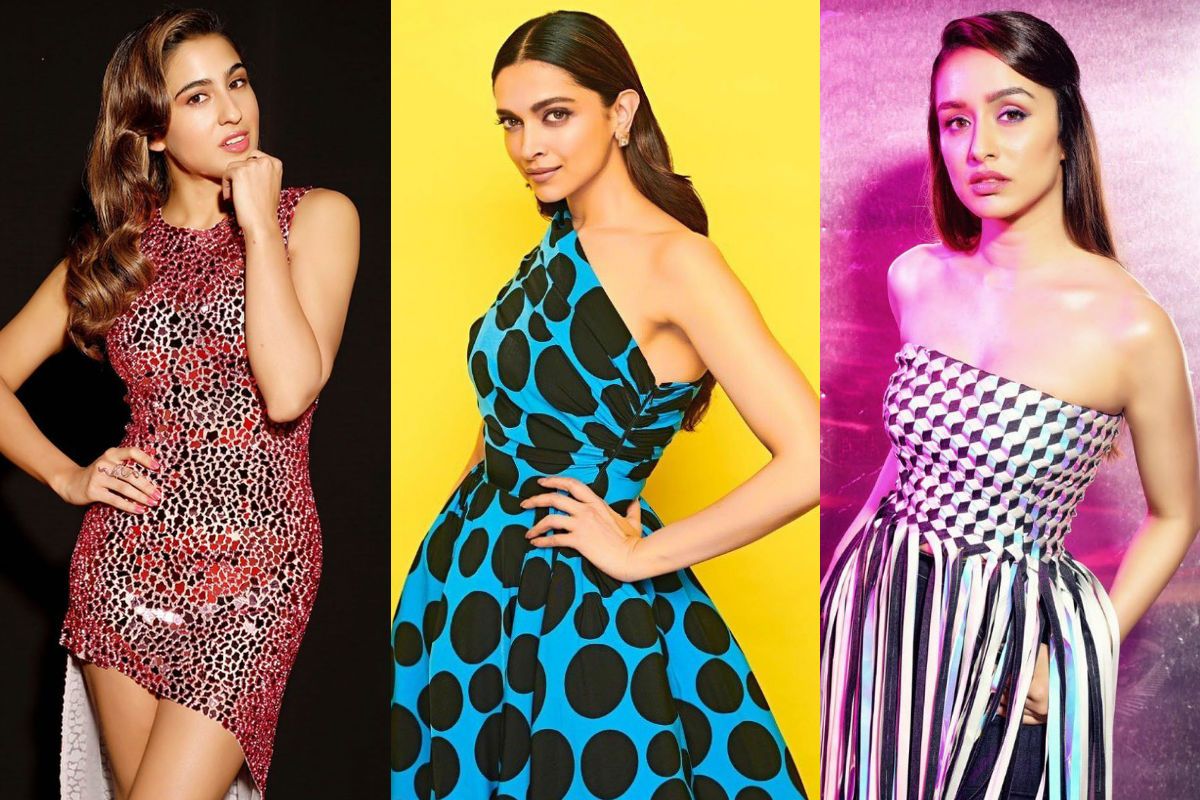 Shraddha Kapoor who shared the big screen with Sushant Singh Rajput in Chhichhore confessed that Sushant Singh Rajput used to consume drugs in his vanity van during the process of filming but she vehemently denies consuming anything of that sort. When the NCB questioned her about the party that SSR threw in his Pawana guesthouse, she stated that the party had just weed and alcohol; no drugs were present in the scene.
Deepika Padukone was questioned by NCB for 5 long hours where she accepted that the part related to WhatsApp group but denied drug consumption. NCB did not give the nuances of the interrogation.
Krishnma Prakash is the former manager of Deepika Padukone who was part of the WhatsApp group where procuring hash was discussed.
Sara Ali Khan's name got involved with this drug case when Rhea Chakroborty claimed that Sara Ali Khan used to consume drugs along with her and SSR. When interrogated Sara Ali Khan denied consuming drugs but revealed that she dated the late actor briefly during their "Kedarnath" Shoot.
Kshitij Prasad is a former producer of Dharmatic Entertainment – a sister concern of Dharma Productions was arrested in FIR 16/2020 of NCB Mumbai zonal unit. He was supposedly involved with the major drug peddlers of Mumbai region. When interrogated by NCB, Prasad stated that he only used to procure drugs for his own consumption.
Final Words
The Narcotics Control Bureau (NCB) released a statement saying that the interrogation and the answers of the actors cannot be revealed, it will be directly submitted in the court. "The actresses have denied taking drugs. We may serve them a summons for further questioning if we find new evidence. Their questioning is over for now," and that  they think there might be a  link between Shraddha Kapoor's and Sara Ali Khan's case. All the actors have denied using any form of drugs, they even went ahead to claim that they do not even indulge in the activity of smoking. The main aim of NCB is to bring down the "drug Nexus" that is functional in Bollywood.