Official Trailer Out: Pati Patni Aur Woh
The trailer of a modern-day version of Sanjeev Kumar's 1978 iconic comedy Pati, Patni Aur Woh was released. Starring Kartik Aaryan, Bhumi Pednekar and Ananya Panday in the lead roles, the film follows the roles of Aaryan as Chintu Tyagi who falls in love with a colleague despite being married to a lady ie Pednekar.
The trailer shows that Aaryan and Pedenkar were leading a blissfully happy married life until Panday enters their life. Aaryan is playing the role of Chintu Tyagi, a government servant from Kanpur who got married to Pednekar's character but has eyes for his colleague, played by Panday.
Things get complicated when Pednekar starts doubting his intentions and ultimately leaves him. From a revamped peppy dance numbers, quirky one-liners to Aaryan's famous monologue delivery (yet again), the films seems an entertainer. Aparshakti Khurrana also plays a major role in the comedy as Aaryan's best friend. Isn't it an interesting trailer?
If we talk about how different the film is from it's original director Mudassar Aziz told Mid-day, "Modern-day relationships are based on different value systems. Hence, we turn things around on the concept level itself and re-wrote the plot. This film shares nothing with the original other than its title and logline."
The old film stated that Ranjeet Chaddha who was a middle aged married man , has an extra-marital affair with his secretary Nirmala Deshpande (played by Ranjeeta Kaur). He makes her believe that his wife is terminally ill and then they will soon be able to marry after she passes. His lies are eventually revealed after his suspicious wife, played by Vidya Sinha, busts him.
This  trailer of Kartik Aryan, Bhumi Pednekar and Ananya Panday's 'Pati Patni Aur Woh' (Pati Patni Aur Woh Trailer) is showcasing different story line.
As expected, this film by director Mudassar Aziz Aziz is full of humour. In the film, Kartik Aryan's acts as husband and Bhumi Pednekar as wife, while Ananya Panday is going to be seen in the role which is between the husband and wife.
All the characters look and feel in the trailer of the film looks fantastic. As soon as Kartik Aryan is seen in the role of a romantic mood husband, Bhumi is playing the role of a cool wife. While the glamorous look of Ananya Pandey is overshadowed in her role throughout the trailer.
Actually, this is an adaptation of BR Chopra's 1978 film 'Pati Patni Aur Woh' and the title of both  the films is the same.
In that film Sanjeev Kumar, Vidya Sinha and Ranjita Kaur were in the lead roles which was primarily based on the Extra Marital Affair. This film is also similar to that. See also the special trailer of the film.
Sharing the fascinating posters of the Mudassar Aziz directorial, Bhumi wrote on Instagram, "Daaye ho ya baaye, Kahin nahi tikti Chintu Tyagi ki nigahein  with the hashtag #PatiPatniAurWoh."
In the posters, Kartik's Chintu is seen being dependent onto both women for comfort and company. While the two women pose in an elegant manner,Kartik can be seen bringing his fun side out in the background.
The colourful posters promised that the film is going to be a fun-filled glimpse into the life of a married couple.
After releasing character posters of lead stars Kartik Aaryan, Bhumi Pednekar and Ananya Panday, filmmakers of Pati, Patni Aur Woh also unveiled new film posters on Wednesday morning. This movie  features Kartik, Bhumi and Ananya in the lead roles as the respective husband, wife and the 'other woman' avatars, the film posters have definitely raised the expectations of the film going audiences. Pati, Patni Aur Woh is an effective adaptation of the 1978 hit starring Sanjeev Kumar, Vidya Sinha and Ranjeeta Kaur.
Also, keeping in mind the trend of revamping old Bollywood chartbusters, the makers of Pati Patni Aur Woh have used Ankhiyon Se Goli Mare from Govinda and Raveena Tandon's 1998 film Dulhe Raja.
Pati Patni Aur Woh is Ananya Panday's second Bollywood feature after Student Of The Year 2, which released in May this year. When discussing about her new film, Ananya earlier told news agency IANS, "I am very excited for this film and It's really a funny movie which the audience will enjoy watching."
The primary characters of Pati Patni Aur Woh is supported by Aparshakti Khurana, who plays Kartik Aaryan's onscreen confidant Abhishek. Pati Patni Aur Woh, which is directed by Mudassar Aziz, is slated for December 6 release.
In the film, Aparshakti Khurana is also seen alongside Kartik Aryan, Bhumi Pednekar and Ananya Panday. In the film, he is once again gathering the atmosphere by becoming a friend of the hero. The film will be released in theatres on December 6. However, the path of this film at the box office is not going to be easy. Because of this very day, Panipat, the film of Arjun Kapoor and Sanjay Dutt, is going to be released. In such a situation, everyone's eyes will also be set on this collision at the box office.
Check this out:
Read More: Hollywood Movies
NCB And Bollywood Drug Nexus: Everything You Need To Know
What started as a murder mystery related to the death of the late actor Sushant Singh Rajput, has now turned into a hunt for Bollywood Drug Nexus. During the interrogation of Rhea Chakraborty, few of WhatsApp chat messages were retrieved which game indication to drug consumptions by the Late Actor as well as people linked to him. Many of A-list Bollywood actors and managers were summoned by Narcotics Control Bureau (NCB) for questioning.
Some of the actors who were Shraddha Kapoor, Deepika Padukone, Sara Ali Khan, manager Krishnma Prakash and Kshitij Prasad. One round of questioning is already done by the NCB but it said that the actors may have to be questioned again. Many people took to social media to extend support towards the actors. Karan Johar, who is the owner of Dharma Productions after the arrest of Kshitij Prasad broke his silence about the drug case.
Latest Update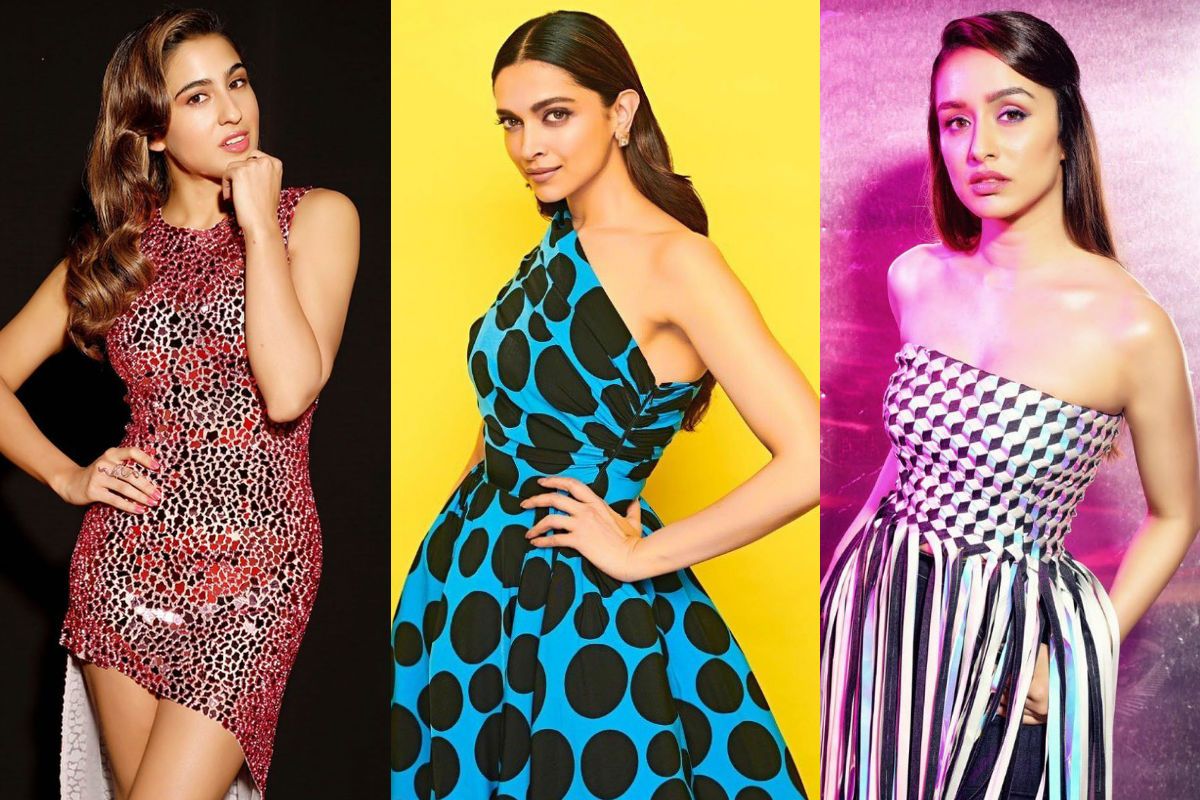 Shraddha Kapoor who shared the big screen with Sushant Singh Rajput in Chhichhore confessed that Sushant Singh Rajput used to consume drugs in his vanity van during the process of filming but she vehemently denies consuming anything of that sort. When the NCB questioned her about the party that SSR threw in his Pawana guesthouse, she stated that the party had just weed and alcohol; no drugs were present in the scene.
Deepika Padukone was questioned by NCB for 5 long hours where she accepted that the part related to WhatsApp group but denied drug consumption. NCB did not give the nuances of the interrogation.
Krishnma Prakash is the former manager of Deepika Padukone who was part of the WhatsApp group where procuring hash was discussed.
Sara Ali Khan's name got involved with this drug case when Rhea Chakroborty claimed that Sara Ali Khan used to consume drugs along with her and SSR. When interrogated Sara Ali Khan denied consuming drugs but revealed that she dated the late actor briefly during their "Kedarnath" Shoot.
Kshitij Prasad is a former producer of Dharmatic Entertainment – a sister concern of Dharma Productions was arrested in FIR 16/2020 of NCB Mumbai zonal unit. He was supposedly involved with the major drug peddlers of Mumbai region. When interrogated by NCB, Prasad stated that he only used to procure drugs for his own consumption.
Final Words
The Narcotics Control Bureau (NCB) released a statement saying that the interrogation and the answers of the actors cannot be revealed, it will be directly submitted in the court. "The actresses have denied taking drugs. We may serve them a summons for further questioning if we find new evidence. Their questioning is over for now," and that  they think there might be a  link between Shraddha Kapoor's and Sara Ali Khan's case. All the actors have denied using any form of drugs, they even went ahead to claim that they do not even indulge in the activity of smoking. The main aim of NCB is to bring down the "drug Nexus" that is functional in Bollywood.