The trailer of Deepika Padukone's upcoming film Chhapaak is  recently out.
Chhapaak trailer out Deepika Padukone turns acid survivor Malti to leave us speechless
The trailer of Deepika Padukone upcoming film Chhapaak is recently out. She is playing the role of acid attack survivor Laxmi Agarwal in the film which is directed by Meghna Gulzar.
The wait is finally over. After almost a two-year break since Padmaavat in 2018, Deepika Padukone is all set to return to the big screen with Chhapaak. The trailer of the film has just been out.
Deepika is playing the phenomenal role of acid attack survivor Laxmi Agarwal in Chhapaak. This trailer shows the difficult journey of Malti (Deepika's character in the film). How she used to hate her face after the attack and learns to love it. The trailer also shows how Malti leads a campaign to prevent all the acid attacks in the country by regulating the sale of acid.
The trailer of Chhapaak also shows how Amol (Vikrant Massey) helps her in all this struggle to get the sale of acid banned. Glimpses of Amol and Malti's brewing love can also be seen clearly in the trailer.
Deepika shared her  trailer by saying that , "Rarely do you come across a special story where you do not need an entire narration to decide if you want to be a part of that film or not. What is even more rare is to not being able to articulate and put it into words what you feel for the film and it's journey… Chhapaak is all of that and in fact more for me… Presenting the trailer of #Chhapaak."
In the trailer, Deepika's character Malti exhorts the people to fight against the sale of acid. '#AbLadnaHai' is the special hashtag that we see as the trailer ends.
Laxmi Agarwal who was attacked in 2005, when she was just 15 years old. The attacker was a 32-year-old man who was just  trying to make advances towards her. Laxmi battled for life after the attack too. After surviving this particular attack, she also started a campaign called Stop Sale Acid to regulate the sale of acid in the country. Deepika, who also turned producer with Chhapaak, earlier took to Instagram and shared her first look in the film.
Chhapaak is directed by Meghna Gulzar. Deepika also had to wear  the prosthetics to play Laxmi's role. Wearing prosthetics took a  heavy toll on her and she talked about the same in an interview with Harper's Bazaar India. Deepika said, "I'd say that it's the toughest movie that  I have ever done. Not just because of the role, but also because of the prosthetics. I am an extremely patient person, but I had to dig deep to go through that every single day for 42 days."
Deepika also revealed her exact intention behind turning into a producer for Chhapaak. She said,that  "I became a producer because I wanted to reach more people and create a powerful impact through my films. Cinema is such a powerful tool and has vast audience. You  should use that sensibly. You want to use that wisely. I may not be able to do that for every single time, but at least that is the intention."
At the trailer launch of Chhapaak today, Deepika just broke down on stage when asked to speak about the film.
Chhapaak will hit the theatres on  the January 10,2020. The film will clash with Ajay Devgn's Tanhaji The Unsung Warrior at the box office.
MUMBAI: Actor Deepika Padukone broke down at the trailer launch of her upcoming film 'Chhapaak' on Tuesday, saying she was at a loss for words about the movie where she plays an acid attack survivor.
The actor called the film, which is directed by Meghna Gulzar, her career's most special project. It is based on the real-life story of acid attack survivor Laxmi Agarwal.
After the trailer launch, Deepika was also called on stage but could not hold back her tears.
Chhapaak is all of that and much more for me… Presenting the trailer of #Chhapaak "I had only thought that this trailer would be shown and we will come on the stage but I didn't think I would have to speak about it too once on the stage. Whenever I watch the trailer, I… Can we talk about this later? I am really sorry," Deepika said.
Meghna, who was standing next to Deepika, said the actor had not seen the complete trailer earlier, which is why she felt overwhelmed. The director also requested the photographers to not click Deepika's pictures as she tried to compose herself.
The 33-year-old actor later said she instantly had an emotional connection with the story, which is so rare to come across in an artist's career.
She thanked Meghna for trusting her with this role and hoped the film will have an impact on the audience.
"It's been an absolutely incredible journey, emotionally, putting it together and I feel like, irrespective of how it's received and how it does, it will be the most special film of my career and I truly hope all of you see.
"The impact that the film is supposed to have on all of us and the reason why I have made this movie, I hope you see in it what we saw. We have made it with.
Read More: Sara Ali Khan and Kareena Kapoor Khan Breaking All Stereotypes
Watch It Now:
NCB And Bollywood Drug Nexus: Everything You Need To Know
What started as a murder mystery related to the death of the late actor Sushant Singh Rajput, has now turned into a hunt for Bollywood Drug Nexus. During the interrogation of Rhea Chakraborty, few of WhatsApp chat messages were retrieved which game indication to drug consumptions by the Late Actor as well as people linked to him. Many of A-list Bollywood actors and managers were summoned by Narcotics Control Bureau (NCB) for questioning.
Some of the actors who were Shraddha Kapoor, Deepika Padukone, Sara Ali Khan, manager Krishnma Prakash and Kshitij Prasad. One round of questioning is already done by the NCB but it said that the actors may have to be questioned again. Many people took to social media to extend support towards the actors. Karan Johar, who is the owner of Dharma Productions after the arrest of Kshitij Prasad broke his silence about the drug case.
Latest Update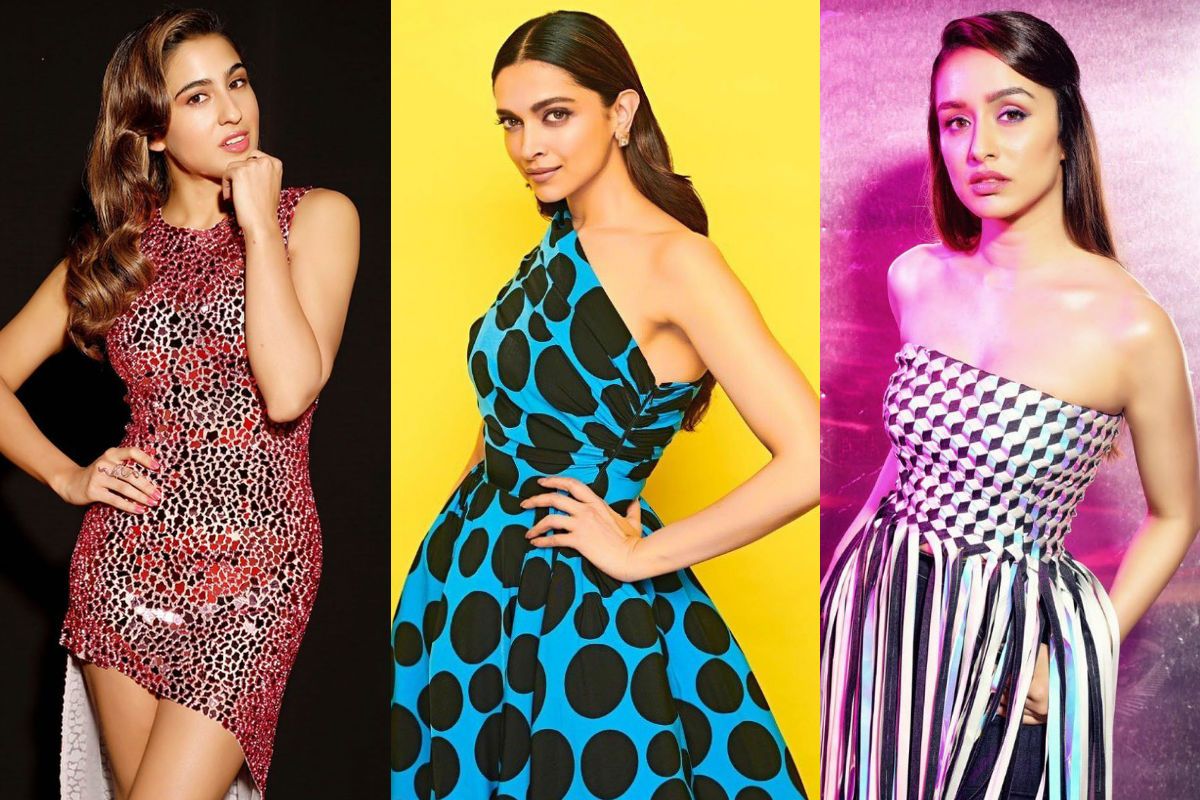 Shraddha Kapoor who shared the big screen with Sushant Singh Rajput in Chhichhore confessed that Sushant Singh Rajput used to consume drugs in his vanity van during the process of filming but she vehemently denies consuming anything of that sort. When the NCB questioned her about the party that SSR threw in his Pawana guesthouse, she stated that the party had just weed and alcohol; no drugs were present in the scene.
Deepika Padukone was questioned by NCB for 5 long hours where she accepted that the part related to WhatsApp group but denied drug consumption. NCB did not give the nuances of the interrogation.
Krishnma Prakash is the former manager of Deepika Padukone who was part of the WhatsApp group where procuring hash was discussed.
Sara Ali Khan's name got involved with this drug case when Rhea Chakroborty claimed that Sara Ali Khan used to consume drugs along with her and SSR. When interrogated Sara Ali Khan denied consuming drugs but revealed that she dated the late actor briefly during their "Kedarnath" Shoot.
Kshitij Prasad is a former producer of Dharmatic Entertainment – a sister concern of Dharma Productions was arrested in FIR 16/2020 of NCB Mumbai zonal unit. He was supposedly involved with the major drug peddlers of Mumbai region. When interrogated by NCB, Prasad stated that he only used to procure drugs for his own consumption.
Final Words
The Narcotics Control Bureau (NCB) released a statement saying that the interrogation and the answers of the actors cannot be revealed, it will be directly submitted in the court. "The actresses have denied taking drugs. We may serve them a summons for further questioning if we find new evidence. Their questioning is over for now," and that  they think there might be a  link between Shraddha Kapoor's and Sara Ali Khan's case. All the actors have denied using any form of drugs, they even went ahead to claim that they do not even indulge in the activity of smoking. The main aim of NCB is to bring down the "drug Nexus" that is functional in Bollywood.