The Trailer Of Sadak 2 Became The Most Dislike Video On YouTube
The trailer of Sadak 2, comeback film of Mahesh Bhatt has become the most disliked video on YouTube with 5M Dislikes in 24 hours. The movie has set up this record after beating PewDiePie's video. The trailer has released backlash of public not only on YouTube but also on other social media platforms such as Instagram, Facebook and Twitter due to the ongoing debate on Bollywood vs Nepotism. The trailer has become the 7th most disliked video o YouTube and the most disliked video in 24 hours.
Overview of Sadak 2
Sadak 2 is the sequel to Mahesh Bhatt's movie Sadak which was released in 1991. Sadak featured Sanjay Dutt and Pooja Bhatt. Sadak 2 is Mahesh Bhatt's comeback film which I a sequel to Sadak. It is starring Alia Bhatt, Aditya Roy Kapoor and Sanjay Dutt. The trailer of the movie was released on YouTube on 12 August while the movie will be released on 28 August on Disney + Hotstar.
Most Disliked Video
Sadak 2 is the 7th most disliked video on YouTube. It has also set the record of getting most dislikes in 24 hours on YouTube after beating PewDiePie. Within a day of the release, the trailer got 5.3 million dislikes. The video has 16 million views with only 294k likes. This result in a very significant like-dislike ratio that is, 94.75%. The trailer of Sadak 2 has the highest dislike percentage on YouTube. And this is quite clear looking at the like-dislike ratio of the trailer. Presently, the most disliked video on YouTube is YouTube's own video that is, YouTube Rewind 2018: Everyone Controls Rewind. This video has 18.18 Million dislikes.
Reason for dislikes
The main reason behind such a high percentage of dislike on the trailer of Sadak 2 is that it has been due to the ongoing debate on Bollywood Vs Nepotism. After the demise of young and talented actor Sushant Singh Rajput, various theories regarding nepotism and favouritism in Bollywood were put forward. Due to this reason, netizens gave a social call to boycott nepotism in Bollywood and support actual talent. As the movie has been directed by Mahesh Bhatt starring his own daughter Alia Bhatt, netizens began to circulate messages on the social media platform to boycott the movie as a part of nepotism. The aggravation of netizens is clearly visible through the like-dislike ratio of the trailer.
Final Words
The trailer of Sadak 2 has received a large number of dislikes within just one day of its release. But we can not ignore the fact the actors like Alia Bhatt and Aditya Roy Kapoor have given great performances in their previous movies. If the dislikes are based on the honest review of the public regarding the movie and acting of the actors, then it is totally fine but if it is based on emotions and sentiments then it might create major problems for certain big banners and some stars kids who are good actors in reality.
NCB And Bollywood Drug Nexus: Everything You Need To Know
What started as a murder mystery related to the death of the late actor Sushant Singh Rajput, has now turned into a hunt for Bollywood Drug Nexus. During the interrogation of Rhea Chakraborty, few of WhatsApp chat messages were retrieved which game indication to drug consumptions by the Late Actor as well as people linked to him. Many of A-list Bollywood actors and managers were summoned by Narcotics Control Bureau (NCB) for questioning.
Some of the actors who were Shraddha Kapoor, Deepika Padukone, Sara Ali Khan, manager Krishnma Prakash and Kshitij Prasad. One round of questioning is already done by the NCB but it said that the actors may have to be questioned again. Many people took to social media to extend support towards the actors. Karan Johar, who is the owner of Dharma Productions after the arrest of Kshitij Prasad broke his silence about the drug case.
Latest Update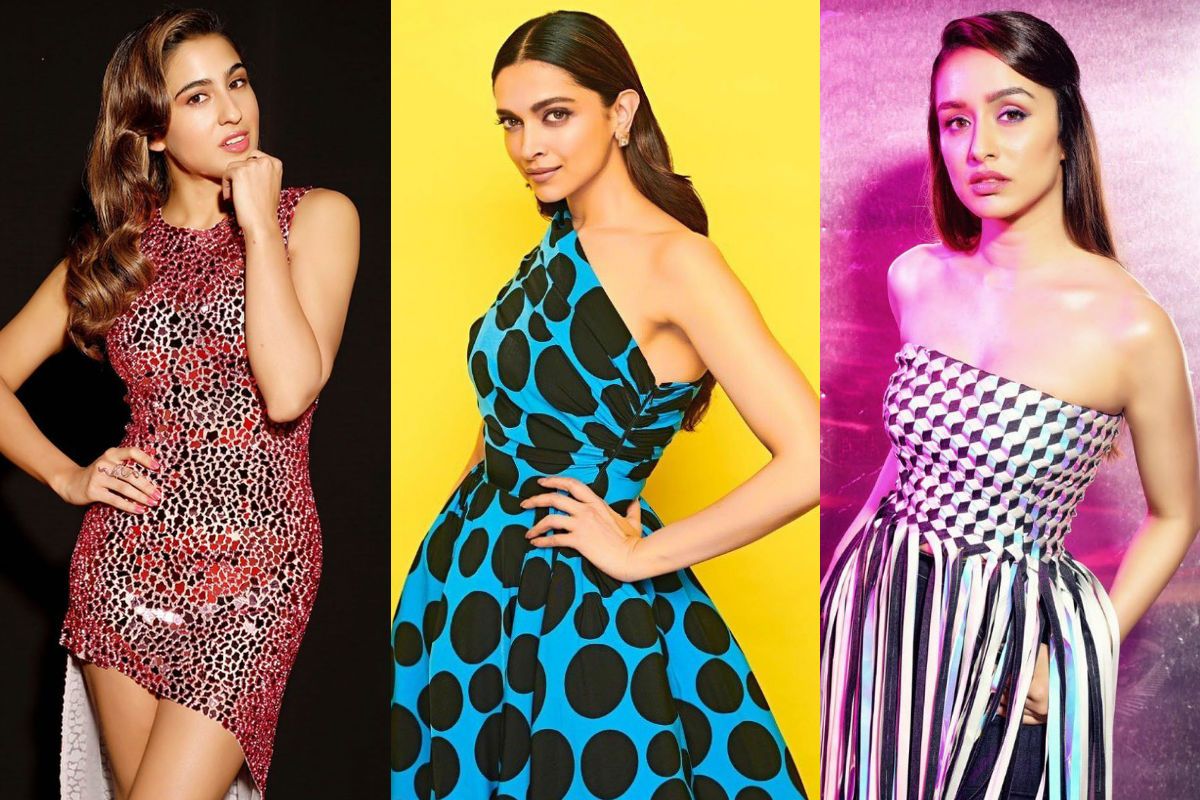 Shraddha Kapoor who shared the big screen with Sushant Singh Rajput in Chhichhore confessed that Sushant Singh Rajput used to consume drugs in his vanity van during the process of filming but she vehemently denies consuming anything of that sort. When the NCB questioned her about the party that SSR threw in his Pawana guesthouse, she stated that the party had just weed and alcohol; no drugs were present in the scene.
Deepika Padukone was questioned by NCB for 5 long hours where she accepted that the part related to WhatsApp group but denied drug consumption. NCB did not give the nuances of the interrogation.
Krishnma Prakash is the former manager of Deepika Padukone who was part of the WhatsApp group where procuring hash was discussed.
Sara Ali Khan's name got involved with this drug case when Rhea Chakroborty claimed that Sara Ali Khan used to consume drugs along with her and SSR. When interrogated Sara Ali Khan denied consuming drugs but revealed that she dated the late actor briefly during their "Kedarnath" Shoot.
Kshitij Prasad is a former producer of Dharmatic Entertainment – a sister concern of Dharma Productions was arrested in FIR 16/2020 of NCB Mumbai zonal unit. He was supposedly involved with the major drug peddlers of Mumbai region. When interrogated by NCB, Prasad stated that he only used to procure drugs for his own consumption.
Final Words
The Narcotics Control Bureau (NCB) released a statement saying that the interrogation and the answers of the actors cannot be revealed, it will be directly submitted in the court. "The actresses have denied taking drugs. We may serve them a summons for further questioning if we find new evidence. Their questioning is over for now," and that  they think there might be a  link between Shraddha Kapoor's and Sara Ali Khan's case. All the actors have denied using any form of drugs, they even went ahead to claim that they do not even indulge in the activity of smoking. The main aim of NCB is to bring down the "drug Nexus" that is functional in Bollywood.