Timeless Bollywood Movies To Watch In The Quarantine
Every week, Bollywood movies are released. But only a few timeless Bollywood movies always remain close to the heart of the viewer. These movies are suitable to watch anytime. During quarantine, we all are bored of trying out ways to pass our time. What about appreciating some great movies of all the time? Here is a list of some timeless Bollywood movies which you can watch and reminisce older times.
Dil Chahta Hai (2001)
Dil Chahta Hai is a movie based on the bond of friendship that three friends share. All them have different personalities and different approaches towards life but they all are still connected due to their bond. The movie was released in 2001 but even today, it is one of the most liked movies by viewers. Dil Chahta has been directed by Farhan Akhtar. The cast of the movie includes Amir Khan, Akshay Khanna, Saif Ali Khanna, Pretty Zinta, Dimple Kapadia, Ayub Khan, Sonali Kulkarni, Rajat Kapoor, Ahmed Khan and Suhasini Mulay.
Swades (2004)
Released in 2004, Swades is one of the best movies produced in India. The movie is about an Americanized NRI who works as a scientist in NASA. He travels back to his country India and looks for his beloved nanny who raised him. In the later part of the movie, he advocates reforms for this village. The movie is directed by Ashutosh Gowariker. The cast of the movie includes Shah Rukh Khan, Gayatri Joshi, Kishori Balla, Rajesh Vivek, Farukh Jaffer, Smith Seth and Daya Shankar Pandey. Swades was one of the movies which is considered very much ahead of its time. It is one of the classics of Bollywood cinema which is a must-watch.
Zindagi Na Milegi Dobara (2011)
Zindagi Na Milegi Dobara is one of the best Bollywood movies ever released. A road trip, three childhood friends and life-lessons. The movie is about living your life, falling in love, celebrating friendship and combating your worst fears. The movie has been directed by Zoya Akhtar. The Cast of the movie includes Hritik Roshan. Abhay Deol, Farhan Akhtar, Katrina Kaif, Kalki Koechlin, Naseeruddin Shah and Ariadna Cabrol. Zindagi Na Milegi Dobara was appreciated a lot by the millennial generation. It is still one of the best movies and can be watched anytime.
Dil Dhadakne Do (2015)
At the end of the day, a family is what matters the most. Dil Dhadakne Do is a movie based on this notion only and introduces the Mehta family where every family member holds a troubled relationship with the other family members. However, no one wants to talk it out. Their life takes on a cruise which changed their lives forever and taught them valuable life lessons. The director of the movie is Zoya Akhtar and the main cast of the movie includes Priyanka Chopra, Farhan Akhtar, Anil Kapoor, Ranveer Singh, Anushka Sharma, Shefali Shah and Rahul Bose. DIl Dhadakne Do is all time one of the best comedy family drama movies ever.
Taare Zameen Par (2007)
Taare Zameen Par released in 2007 is the story of Ishan, a little boy who is sent to boarding school as he is not able to score good grades in the school. Ishan who suffers from dyslexia was constantly punished for not performing well. However, a new teacher Ram Shankar Nikumbh in the boarding school identifies his problem and help him discover his hidden talent. The movie when released addresses the issue of dyslexia and excessive pressure on students to perform well in academics. It left many parents in tears and is still regarded as one of the best movies ever. The movie was directed by Amir Khan and Amole Gupte. The Main Cast of the movie includes Darsheel Safary, Aamir Khan, Tisca Chopra, Tanay Chheda, Vipin Sarma, Sachet Engineer and Girija Oak.
Bollywood is a treasure full of a beautiful and timeless piece of arts. The need is to explore them out. The above-mentioned movies are based on different topics. Where Movies like Swades and Dil Chahta Hai were regarded as movies ahead of the time, Zindagi Na Milegi Dobara and Dil Dhadakne Do are perfect releases. But all of these movies are equally good and must watch.
NCB And Bollywood Drug Nexus: Everything You Need To Know
What started as a murder mystery related to the death of the late actor Sushant Singh Rajput, has now turned into a hunt for Bollywood Drug Nexus. During the interrogation of Rhea Chakraborty, few of WhatsApp chat messages were retrieved which game indication to drug consumptions by the Late Actor as well as people linked to him. Many of A-list Bollywood actors and managers were summoned by Narcotics Control Bureau (NCB) for questioning.
Some of the actors who were Shraddha Kapoor, Deepika Padukone, Sara Ali Khan, manager Krishnma Prakash and Kshitij Prasad. One round of questioning is already done by the NCB but it said that the actors may have to be questioned again. Many people took to social media to extend support towards the actors. Karan Johar, who is the owner of Dharma Productions after the arrest of Kshitij Prasad broke his silence about the drug case.
Latest Update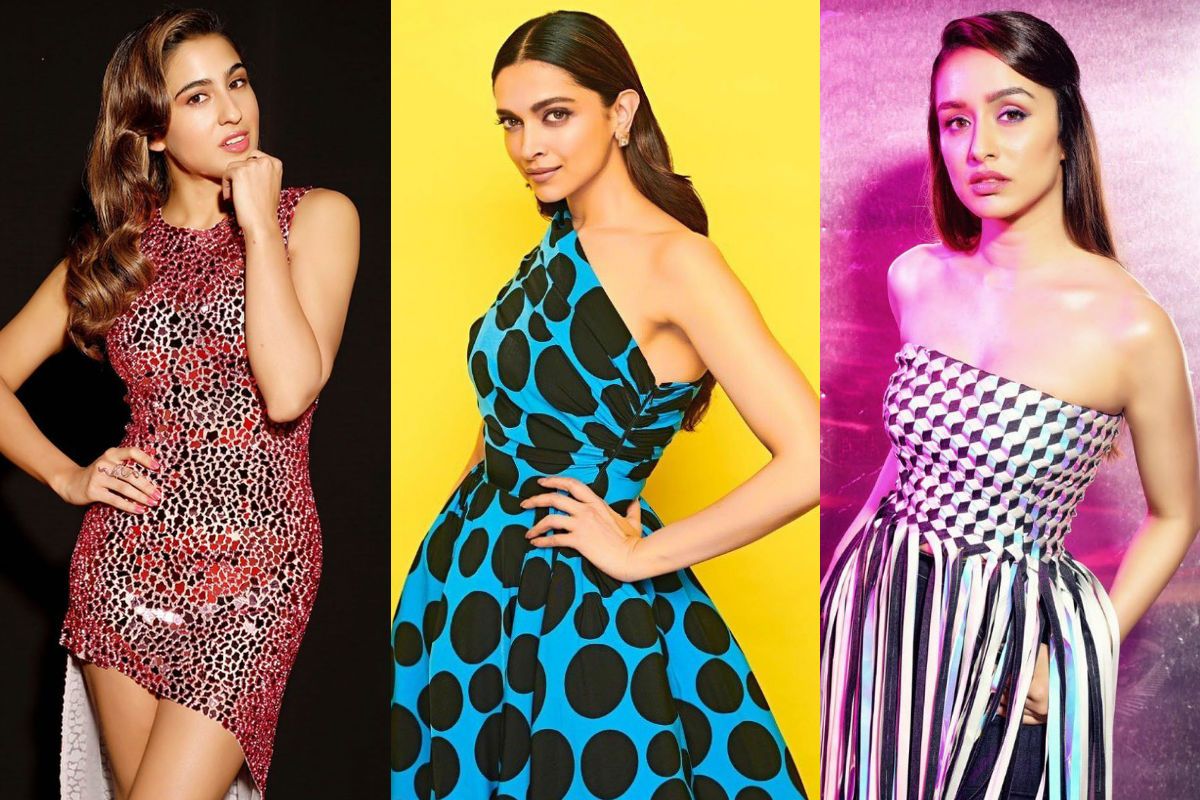 Shraddha Kapoor who shared the big screen with Sushant Singh Rajput in Chhichhore confessed that Sushant Singh Rajput used to consume drugs in his vanity van during the process of filming but she vehemently denies consuming anything of that sort. When the NCB questioned her about the party that SSR threw in his Pawana guesthouse, she stated that the party had just weed and alcohol; no drugs were present in the scene.
Deepika Padukone was questioned by NCB for 5 long hours where she accepted that the part related to WhatsApp group but denied drug consumption. NCB did not give the nuances of the interrogation.
Krishnma Prakash is the former manager of Deepika Padukone who was part of the WhatsApp group where procuring hash was discussed.
Sara Ali Khan's name got involved with this drug case when Rhea Chakroborty claimed that Sara Ali Khan used to consume drugs along with her and SSR. When interrogated Sara Ali Khan denied consuming drugs but revealed that she dated the late actor briefly during their "Kedarnath" Shoot.
Kshitij Prasad is a former producer of Dharmatic Entertainment – a sister concern of Dharma Productions was arrested in FIR 16/2020 of NCB Mumbai zonal unit. He was supposedly involved with the major drug peddlers of Mumbai region. When interrogated by NCB, Prasad stated that he only used to procure drugs for his own consumption.
Final Words
The Narcotics Control Bureau (NCB) released a statement saying that the interrogation and the answers of the actors cannot be revealed, it will be directly submitted in the court. "The actresses have denied taking drugs. We may serve them a summons for further questioning if we find new evidence. Their questioning is over for now," and that  they think there might be a  link between Shraddha Kapoor's and Sara Ali Khan's case. All the actors have denied using any form of drugs, they even went ahead to claim that they do not even indulge in the activity of smoking. The main aim of NCB is to bring down the "drug Nexus" that is functional in Bollywood.